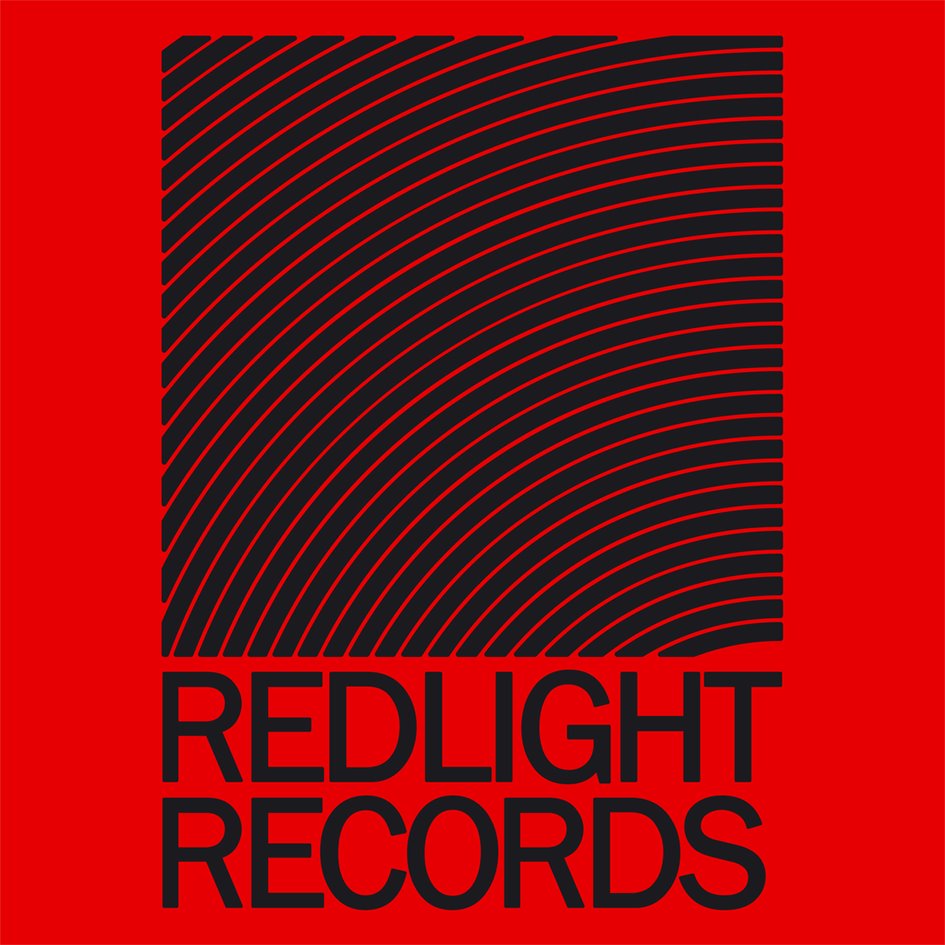 Where are you based?We are based in the redlight district in the centre of Amsterdam, right in the middle of all the sleaze that Amsterdam has to offer. Here's a youtube of how to find us and our neighbours "Vintage Voudou".
Is this your hometown?Tako: Yes I`ve lived in Amsterdam for about six years now.Abel: Nope, I live in Tilburg.
Where are you both from originally?Abel: Tilburg. I lived in Utrecht for a couple of years to study but that didn't really work out. I got really good at playing ultimate soccer though.Tako: I was born in Rotterdam and grew up in a small village near there . I also lived near Tilburg, where I met Abel in my high school days, and in Eindhoven and Rotterdam before heading to Amsterdam.
What is your first musical memory?Tako: Tapes my parents used to play in the car on the way to summer holidays when I was very little.Abel: Dancing to Carl Douglas' "Kung Fu Fighting".
What was the first record you bought?Tako: I think a 7" of Freddie James` "Get Up And Boogie".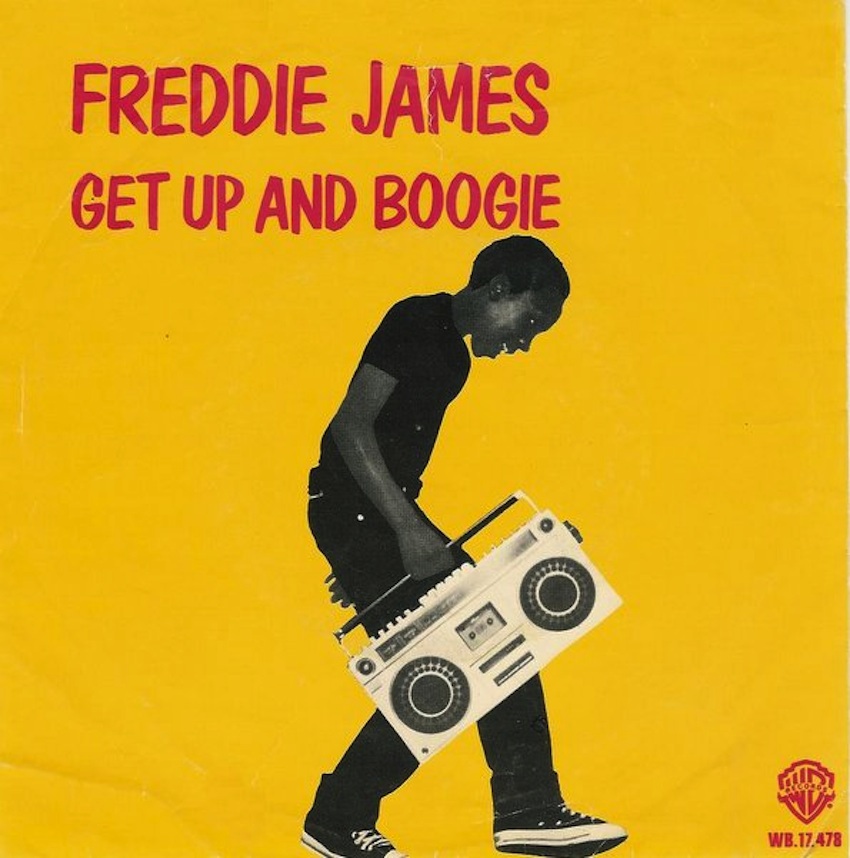 Abel: Madness "One Step Beyond".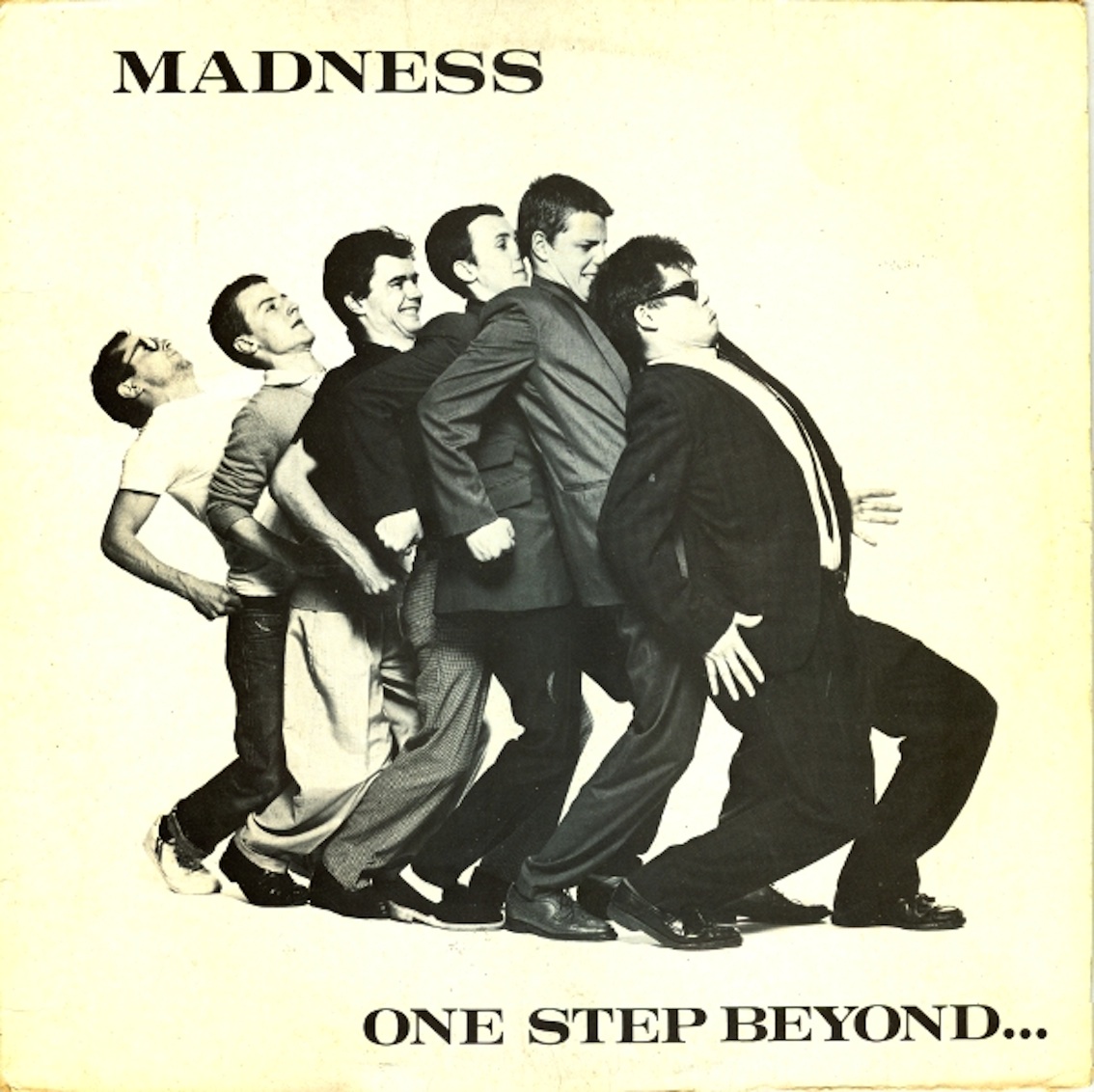 What was the last record you bought?Tako: CongarillaAbel: Carrie Cleveland
What is it that you like about these records?Abel: It's raw, real and heartfelt.Tako: Yeah that Carrie Cleveland Abel's got is fricking amazing! I got the Congarilla since it was on my radar, but expensive on Discogs. It's Dutch so I thought better wait. Then I found it last Sunday at a record fair for 3 euros. It`s ok, there's a few tracks on it I like.
What inspired you to start the shop?We got into the idea of starting a shop after our friend Orpheo De Jong from Redlight Radio gave us notice of a small space becoming available in their building. We were both already selling online and digging a lot so it was a natural progression.
How did you get into digging? Any good stories of epic discoveries in waterlogged basements?Abel: I only got into digging for records when I was around 24. I got into Disco so I bought my first record player. I always used to listen to tapes before that. I got quite hooked on anything from the 70's and early 80's so would do almost daily rounds around town to find new records. There were some record stores, except for two they're all gone now, and thift stores, even flea markets, and they used to be really good until a couple of years ago. So looking for new records and inspiration always has come quite naturally to me and since it was often quite hard it opened my mind to a lot of new ideas. With our store now digging has become mental though. Nice to be out looking for records on a regular basis.
Abel why do you think the flea markets and thrift stores have changed?Abel: The Internet!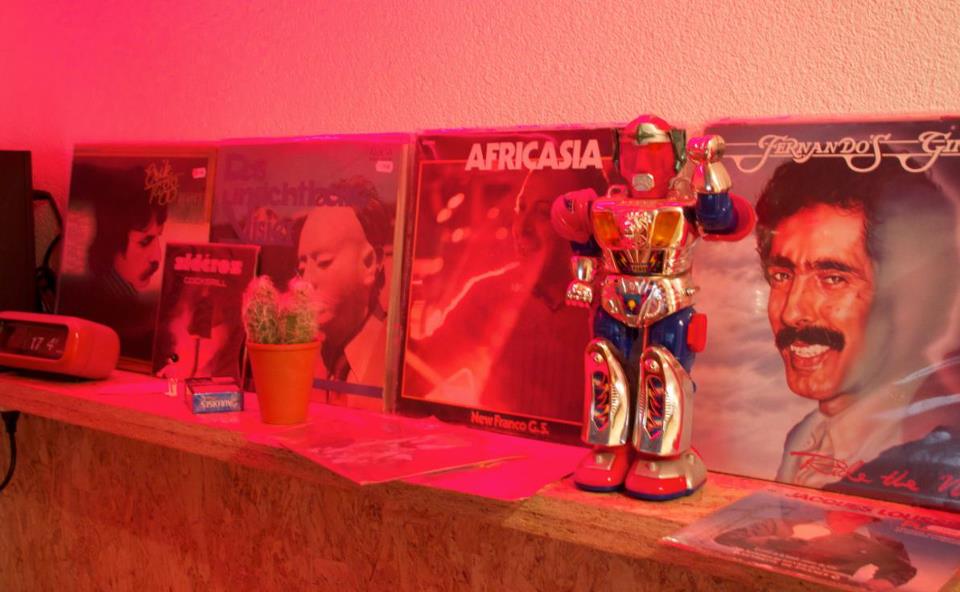 Tako: Digging and record buying for me started when I moved to Tilburg early 90s. I was about 15/16 and there was a shop there run by some guys who where in this group called Psychick Warriors Ov Gaia, who did some great music I must add. They got all the good stuff in for that store, Transmat, Nugroove, Trax, Retroactive, all the great and obscure stuff it was there in the bins. Happy days! And then in the late 90s it became all Disco for me. The real hardcore digging started when I met Rard ( DJ Loud-E) we were on a bit of a quest those days driving around like mad men across Europe trying to find all these obscurities. To be honest that hasn`t really stopped haha . There's been plenty of epic finds mostly in those forgotten "timewarp" shops, as I like to call `em. These places in the countryside that didn`t have any customers after `85 and when you walk in there you are straight back to `85 hehe. But those shops don`t really exist anymore. Although lately we`ve been a bit lucky to get into some hidden stocks with plenty of goodies.
I have a few records by the Psychick Warriors Ov Gaia. Stuart from Emotional Rescue / Response is also a big fan. Tako, How many Retroactives do you have? What brought about the change from Techno and House to Disco? Again, why do you think the "timewarp" shops have disappeared?Tako: Well the Retroactives I got. I bought them all in that store back then. I think I have five of them. They are pretty special records to me. That particular Detroit sound is so unique and beautiful. The timewarp shops disappear I guess because not so many peope buy records any more, and people that still do clear the shops out!
How long have you been DJing / running the shop?Tako: DJing for a while, the shop is open for about half a year now.
Can you remember where you first started DJing and the kind of music you were playing?Abel: First started DJing in a basement in a club in Nijmegen with a friend who lives there. It was all Disco back then. I started DJing because I wanted to hear those records over a loud soundsystem.Tako: I had my first gigs in this place called Kadance in Tilburg around `92. It was a pretty cool club. They had this backroom there which they needed a chillout DJ for. I got a residency there for about two years and played mostly chill out stuff starting with deep ambient like Pete Namlook, The Orb and all this UK "IDM" stuff like Black Dog and the more mellow Detroit stuff, like "Sitting Under A Tree" by Carl Craig. That type of music.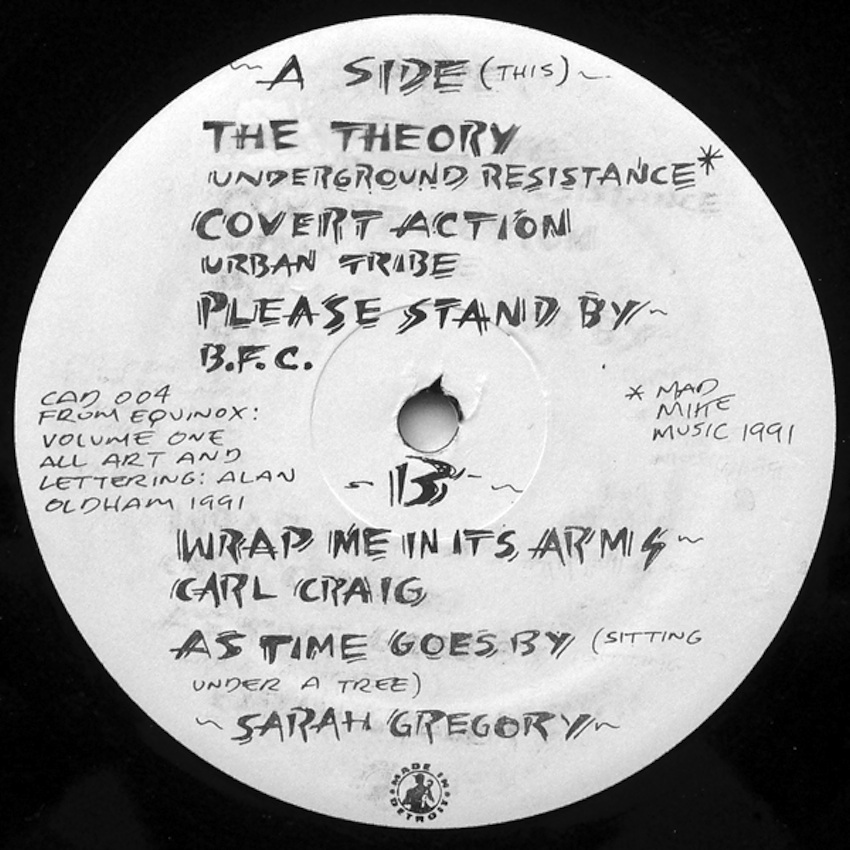 What about making music? Tako you were in Sombrero Galaxy, I love that Grackle remix, with Jonny Nash and also had something out on Stevie Kotey`s Ambassador`s reception. Abel, you had that 12 on Noncollective and two Black Disco releases. Do either of you have plans for more music? Tako: Well I have to admit that I`m not really a musician, and also I never had any aspirations towards making music but I kind of rolled into doing stuff with Jonny as Sombrero Galaxy. I met Jonny for the first time in London when he was there with Chee Shimizu and Dr Nishimura for a Discosession party. We really had a great time there and kinda got into each other straight away. Soon after, they invited me for a little DJ tour in Japan and during that time I was staying with Jonny and he played me some music he was working on at the time. I think he just started fiddling around with some ideas and doing stuff on a very minimal set up. I think basically some soft synths on his labtop and a Korg MS 10 hehe. But it was all amazing stuff which I still listen to these days sometimes actually. After I got back to Holland we kept in touch via email for a few years, and I was always giving Jonny feedback on the music he would send. I think he really enjoyed getting the feedback, and it was helping him with working out ideas. Then at the time when Jonny had moved back to London, I got asked to re-edit a Grackle track by Will Speculator and took that as an opportunity to do something with Jonny. So then I went London and made this Grackle remix with him over a weekend. It was a real special experience doing that so we decided to do it again, which resulted in the first ESP Institute release "Journey To The Centre Of The Sun". We never really had any plan with Sombrero Galaxy though. It's mostly an excuse to meet up and hang out. We did some other stuff as well that hasn`t been released yet and that still needs some working on but right now I think Jonny is totally immersed with Kyle in the Land Of Light project which makes total sense.
Abel: I`m working on some stuff at the moment but I can't say really anything about it yet. I need to get that shit finished first. After that I'm thinking of just trying to get a sound together. I`ve just got a new computer and so plan to be blissfully experimenting away during 2013, …whenever I've got the time.
How would you describe your sound / the shop`s sound?Our own sound is all over the place. There's a fascination for anything extraordinary and maybe a bit more on the obscure side but we also love popular music. In the shop we sell quite a broad spectrum of music but since our store isn't that big the selection's a bit more of a handpicked affair than in your average shop. We wanted to create a record shop where there is still room for people to have that feeling of being able to discover stuff and we love to turn people onto certain records, its actually one of the pleasures of doing the record store.
There are quite a few small shops in Tokyo with a similar concept as Redlight, and I think Kristina in London works to the same model, but you have a real niche with the European stuff. You post some amazing music up on Facebook, that I`ve never heard of but seems to be on everyone else`s wants lists. How did hear of these things? The golden age of Dream Chimney?Well we are certainly in a niche with our store here in Amsterdam. We offer a certain type of record that you won`t find easily elsewhere in the city and definitely not in this density. And as far as the music goes that we are into or championing that of course follows on from the constant digging, literally, years and years of … and an almost unhealthy eagerness to find the next great record. What we must also say is that we have some inspiring friends who have over the years shared many amazing discoveries. People like Basso, Chee, Jamie, Andrew, Jonny, Rard, Vladimir and Detlef.
Do you stock new music in the shop? If so could you give me some examples?Yes. Although we focus mainly on second hand records, we just started getting some new stuff in as well. It`s still a very small selection and mostly music from friends and people we know. We had a few releases from "Theme From Great Cities" and Kunstkopf from Dusseldorf, Antinote from Paris, a local label called Tomorrow Is Now Kid!, the Land Of Light LP and Aficionado's releases.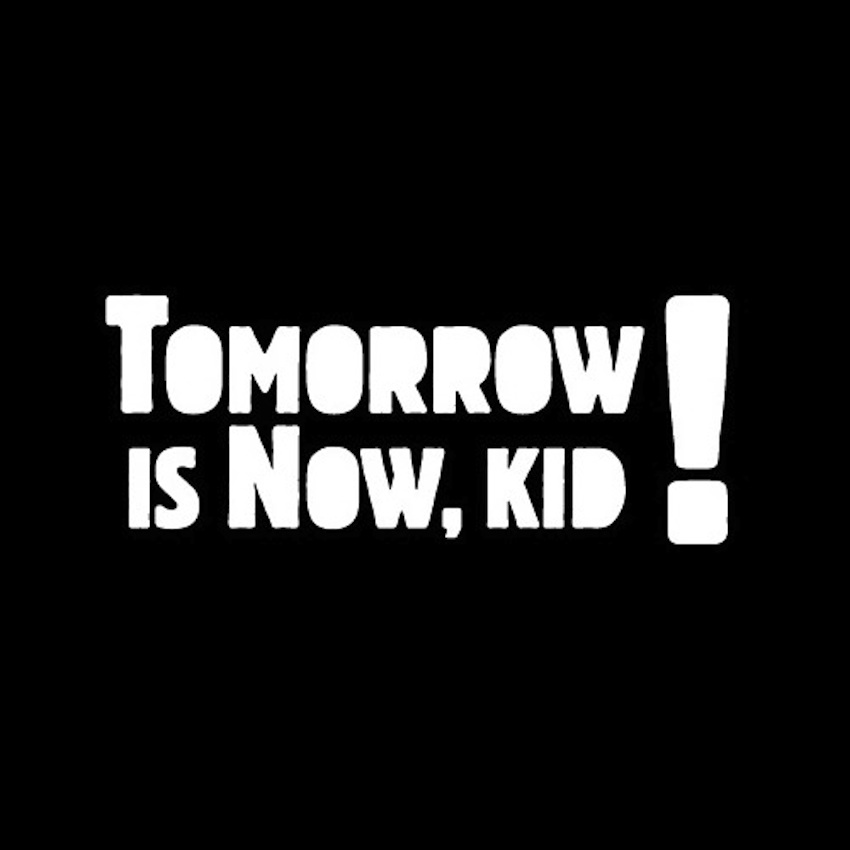 Are there any plans for a label?Well at the moment we are in the process of compiling and releasing two records from solo artists that put out privately pressed records in the eighties. When the time comes we will let you know of course, but things are not rounded off yet so we have to be a little quiet about it still. This label will be called "Music From Memory" which we are doing together with our good friend Jamie Tiller. We really haven't got too many fixed idea's about it but we just want to release music that we have found along the way and really love and that we think deserves a second shot. It's also about being able to find the actual artists and getting them interested in the idea of doing a re-issue.
Any plans to re-issue that Babeth 12 you have championed?Mmm now that you mention it, that would be a good one. Haha
Is "Into The Light" the label linked to the shop?Tako: The "Into The Light" compilation and label is something that stands apart from the store really. Though since I`m involved it does have a link of course. It's mostly the effort of Ilias Pitsios and me. Ilias convinced me to do it after I played him all the Greek music that ended up on there. He has done most of the painstacking licensing work, which took about a year, and also Ilias' friends, a graphic designer and journalist did the artwork and sleeve notes, which I was really fond of reading myself, but most importantly the comp is a tribute to a friend of mine who had passed away a few years ago that got me into all this amazing music in the first place. It`s a small testimony to his ground work for unearthing all of this amazing music.
Tako would you like to mention the name of your friend who sadly passed away?Tako: Yes his name is Petros Malevris.
What are your favourite places to play / hang out in?Tako: I guess over the years I must say that I had the most fun playing in the Salon Des Amateurs in Dusseldorf. That place is always special, and it feels a bit like home there. This is also because of my good friends, Detlef who runs it and longtime resident Vladimir Ivkovic, never cease to amaze me with their music and hospitality. Apart from that place I haven't really DJed regularly in that many places. tough some that spring to mind are the Tropic Ronda parties in Frankfurt, 22/40 in Belgrade and Pavel`s party in Kiev, which where all really fun as well. I think that places that become favourites are the ones that have amazing hosts and people that become friends through the music in the first place. We aren't like really interested in DJing all that much like "pro style", so having a good time and hanging out with friends makes it more worthwhile.
Somehow, locally we haven't got anything going, maybe because we are too lazy to get up and also I think because people here don't really grasp our sound all that much. The best parties we have been to lately have actually been in the shop. We hang out once in a while. Great sound and vibes here (laughs).
How was the Outlaws` Yacht Club with Moonboots? Clash of the musical titans?The Yacht Club gig was really fun. A real great place with nice people and atmosphere. It was the first time I`d met Craig in person. I've been mailing with him occasionally over the years so it was real nice to hang out with him in person finally. He's a top bloke! Same goes for Richard whom I had also never met. What a nice guy and surely a titan. I really enjoyed his set at the Yacht Club! You can listen to our sets from that evening on the Joe`s Bakery's blog.
Abel: 22/40 in Belgrade and the Moskvich Bar in Kharkov were amazing. Going there was just a great experience. I met some amazing people, had great food and got to play to an open-minded crowd. And had a chance to look for records of course.
What is your favourite place outside of a bar / club / record shop?At home or in the car on the highway, listening to music.
Do you see yourself as part of any scene?Not really, though over the years we have made friends all over the place, through the internet, music sharing and DJing, that are all somewhat connected in one way or another.
Is artwork important?Yes of course, we are quite stoked to have Noncollective's David Mcfairlane doing the art work for the label!
If so, can you cite favourite examples?Tako: Art work I love? I dunno there's so much great sleevery, it`s what makes the record collecting & digging thing so great. I have a weakness for some of the Japanese tropical island sleevery and 80's esoteric records that are all white and neat with some crystally airbrush images or minmal typography. I`m also pretty fond of record company sleevery like ECM or Sky records. Sometimes really 'bad' art work can do it for me.
Abel: So many, here's just a few:
Eddie Hazel / Game, Dames and Guitar Thangs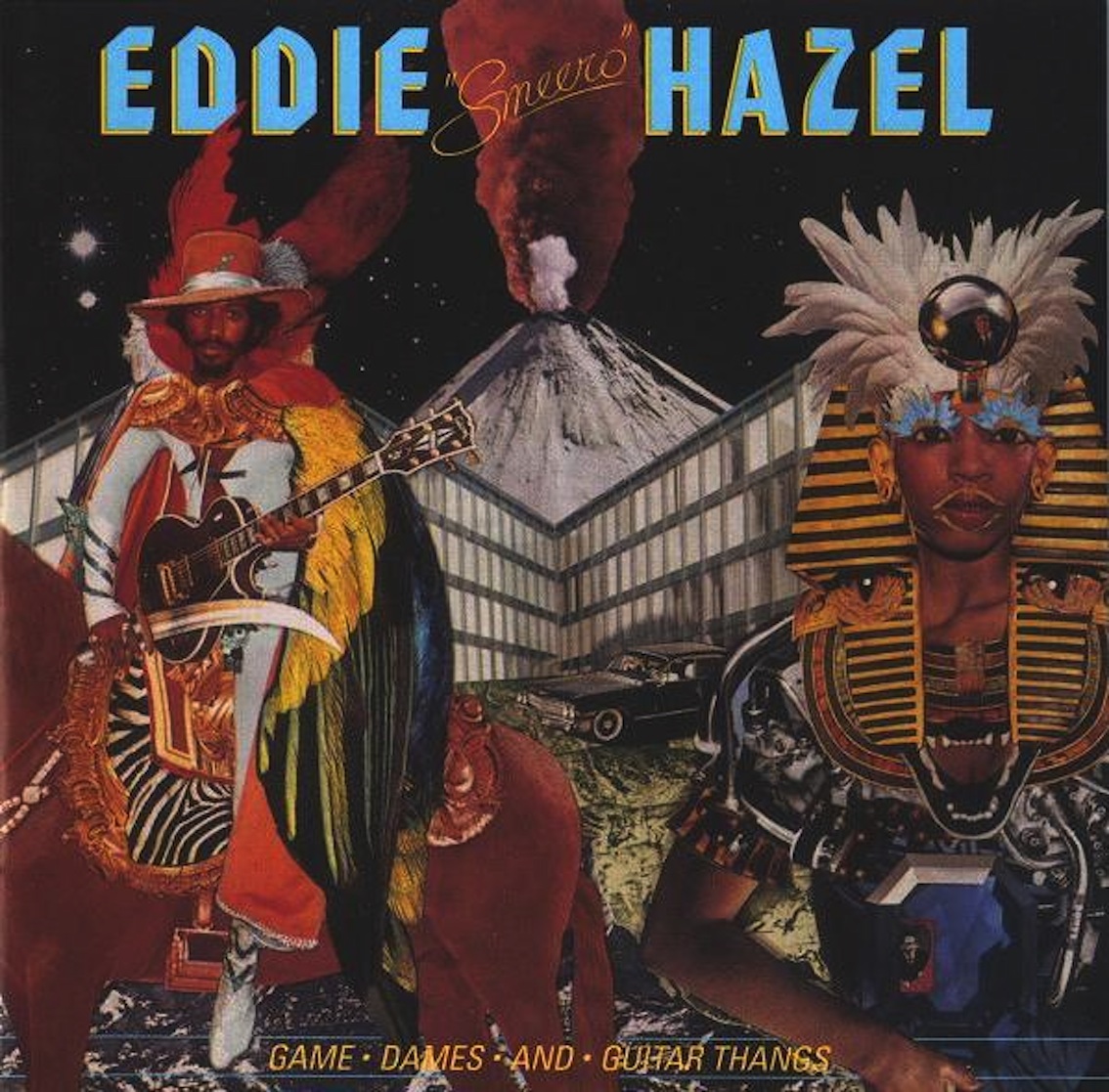 Benitez / Essence Of Life (Vaya press)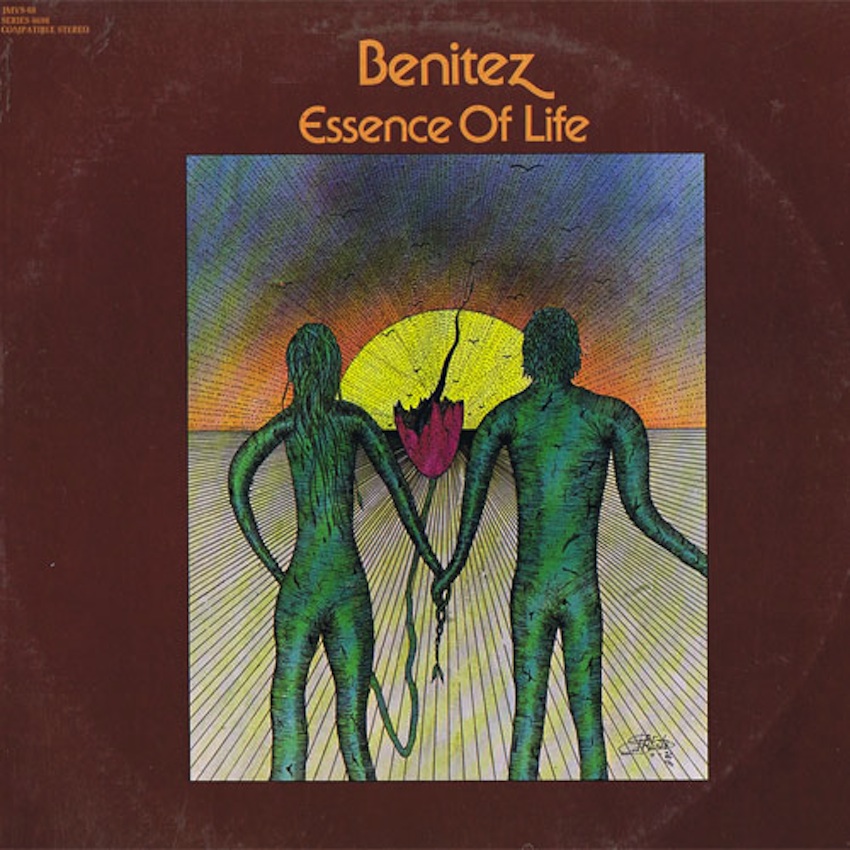 Malinga 5 / African Rock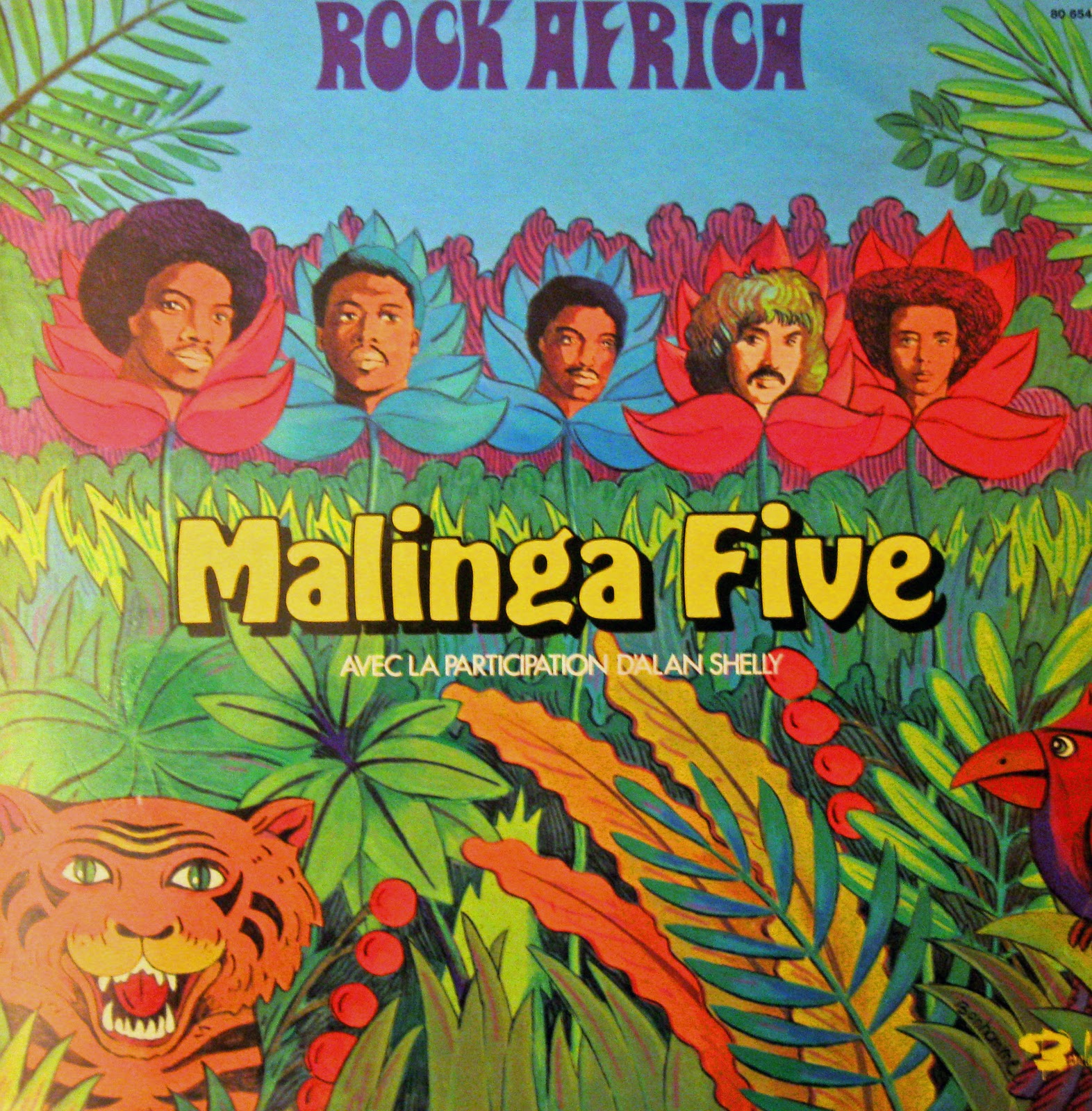 Junie / Bread Alone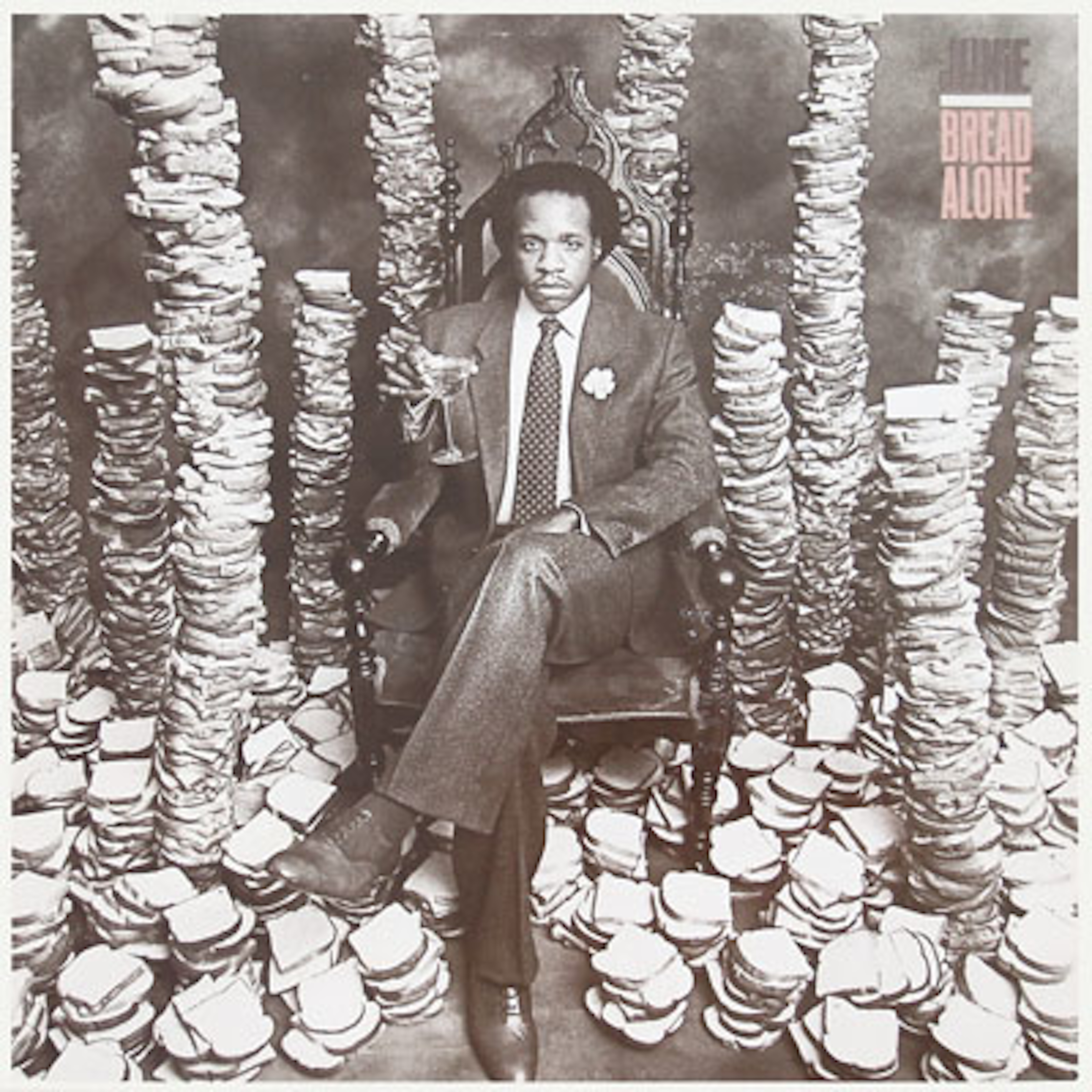 Marcos valle / s/t (with the drinks)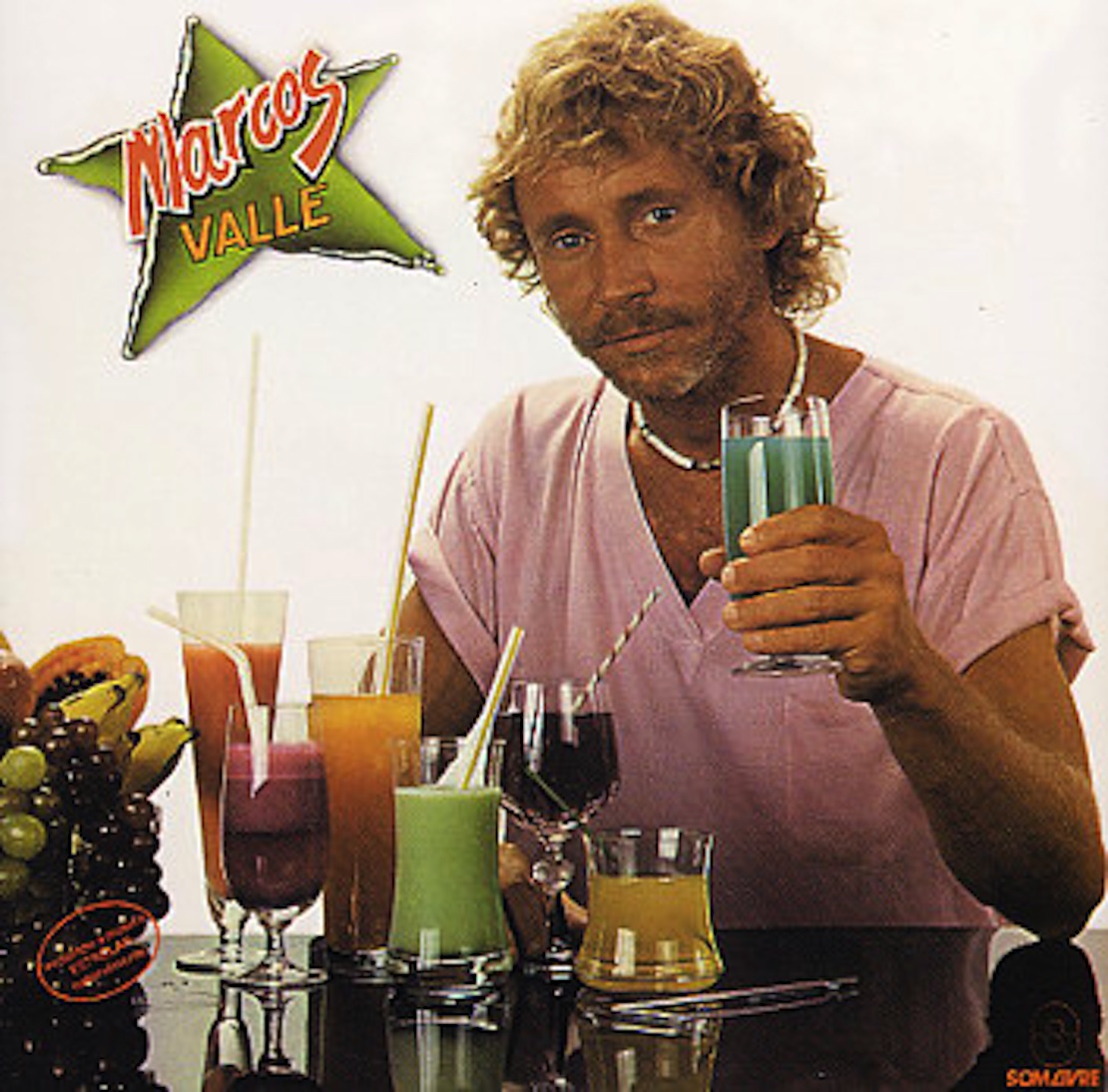 Egyptian themes always work well.
What would you say was the rarest record you currently have for sale?At the moment, maybe the Wolfgang Maus Sound Picture LP or this Serbian Jazz LP, "Naisus Jazz '81".
What sites, if any, do you regularly check on-line?Discogs, ebay, online shops, Facebook, news,… errr
What was the last book you read?Tako: It's been that long I forgot.Abel: "A Confederacy Of Dunces" by John Kennedy Toole
What is your favourite book? Tako: An amazing Le Corbusier book from 1937, "Le Corbusier et Jeanneret: Ouvre Complete de 1910 – 1929". It was a present of my ex girlfriend`s dad. Pretty special book for me.Abel: "The Death Ship" by B. Traven
What was the last film you saw?Tako: "Zero Dark Thirty"Abel: "Young Frankenstein"
What is your favourite film?Tako: "Seven Samurai"
Abel: "Dead Man".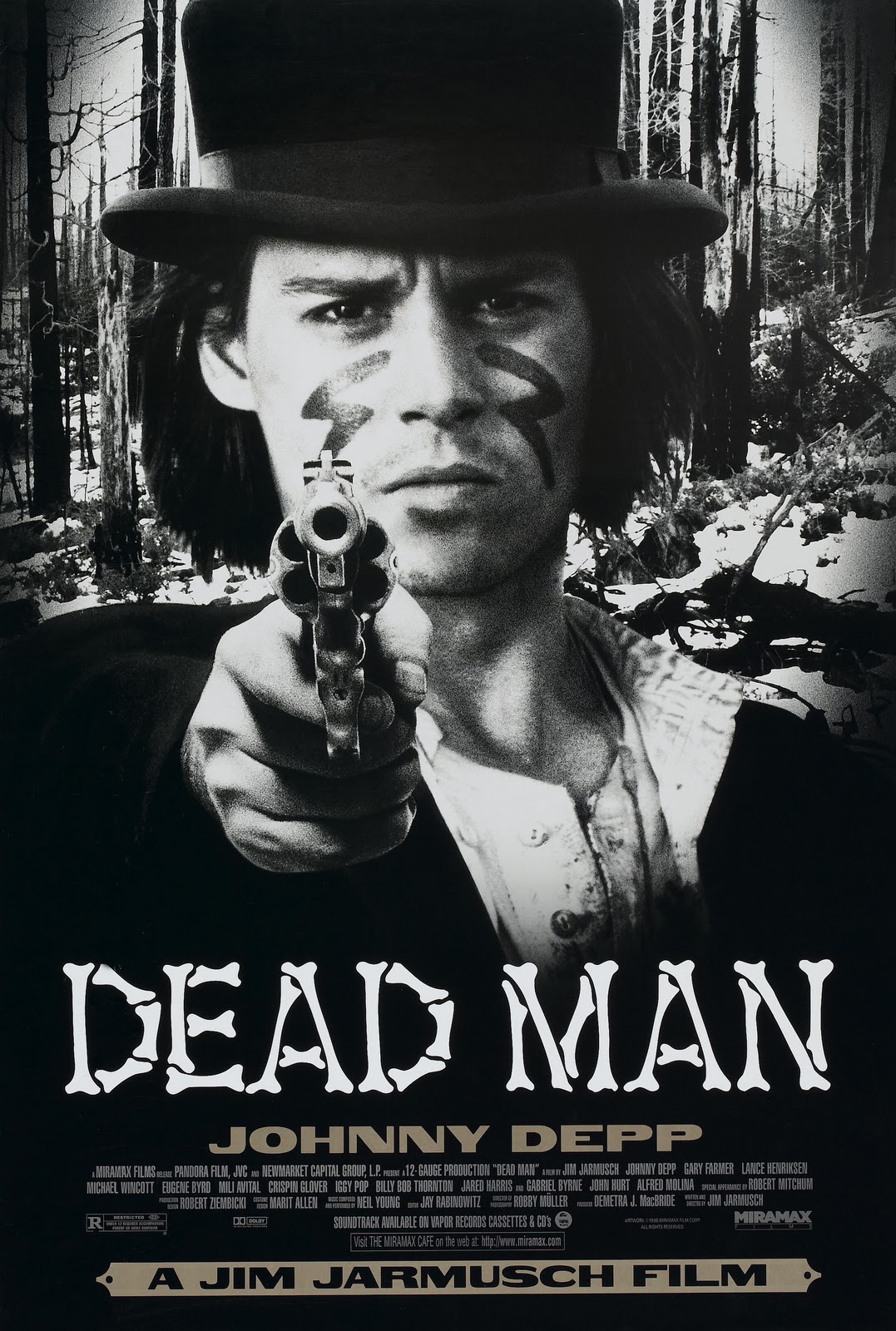 I was a bit obsessed with this film, and it`s soundtrack, for a long while after it was released. If it has a message for me, it is that we all create our own mythology. What is your favourite piece of music? If that`s too difficult, what`s your current favourite piece of music?Tako: Oh there's so much though if I had to choose one record maybe Raul Lovisoni and Franscesco Messina's "Prati Bagnati Del Monte Analogo". That is like ascending to heaven for me. It's very high in the all time favourite list.
Abel: Cloud One "Disco Juice".
Can you name 3 records for sunset / sunrise?Tako: We don`t have those here in Holland.
Permanent sunshine?Tako: More like a permanent blanket of fog.
Abel:
Software / Island Sunrise
Mediterraneo / Algo Nuevo
J.O.B. Orchestra / Govinda
Can you name 3 records to start a party?Tako:
Kazino / Binary
Emelio Santiago / Vem Menina
Z-19 / The Night Is Still Young
Abel:
Human Egg / Love Like This
Via Africa / Hey Boy
Black Buster / Bump The Bump
Redlight Records on Soundcloud