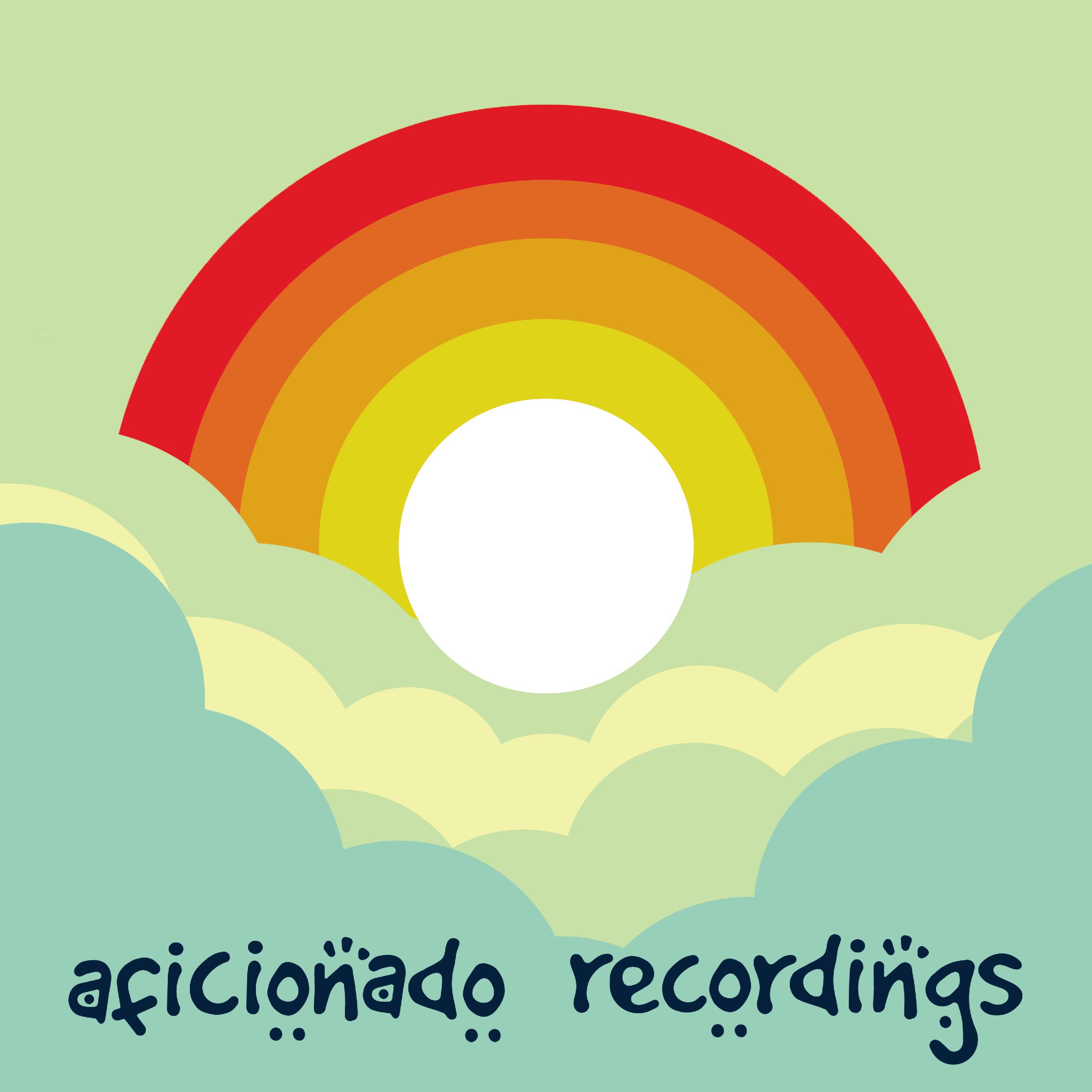 Where are you based?Moonboots: Levenshulme, Manchester.Jason: I live in Sunny Withington on the border of cosmopolitan West Didsbury in South Manchester.
Is this your hometown?Moonboots: I've lived in Manchester for over 20 years now so I suppose it is. I was born in Portsmouth though and grew up in Plymouth, Malta then Wigan.Jason: No, I was born in Stockport which is about 7 miles from Manchester.
How did you end up in Manchester?Jason: I've lived in the North West most of my life so the natural progression was to move to the city, which I did in 1990.Moonboots: I moved for my job at Eastern Bloc Records. I'd been virtually living here anyway, staying on people's sofas etc. Think I finally moved in '91. It's all a little hazy now.
How did you get the job at Eastern Bloc? How long did you work there? Is it still open?When Justin left they wanted a "Balearic seller" so he recommended me. I was there for around 10 years. I had some truly hilarious times working there. It also made me hate music for a while. When you're surrounded by it all day it becomes a busman's holiday type affair. It's still open though. It's moved to a smaller premises now.
What is your first musical memory?Moonboots: Terry Jacks "Seasons In The Sun" or John Denver "Sunshine On My Shoulders". Mum is a massive JD fan. "Sunshine" was an early theme in my life.Jason: My Grandad playing his Farfisa organ and the spoons.
What was the first record you bought?Moonboots: Human League "Mirror Man" & Duran Duran "Rio" were both bought on the same day from Debenham's in Wigan. I was quite late into actually buying my own records. Prior to that I was obsessed with my Dad's Beatles LPs.Jason: I'm proud to say that it was Johnny Bristol`s "Hang On In There Baby" on a MGM 45 from Woolworths in 1974.I was an early convert to the power of wah wah guitar.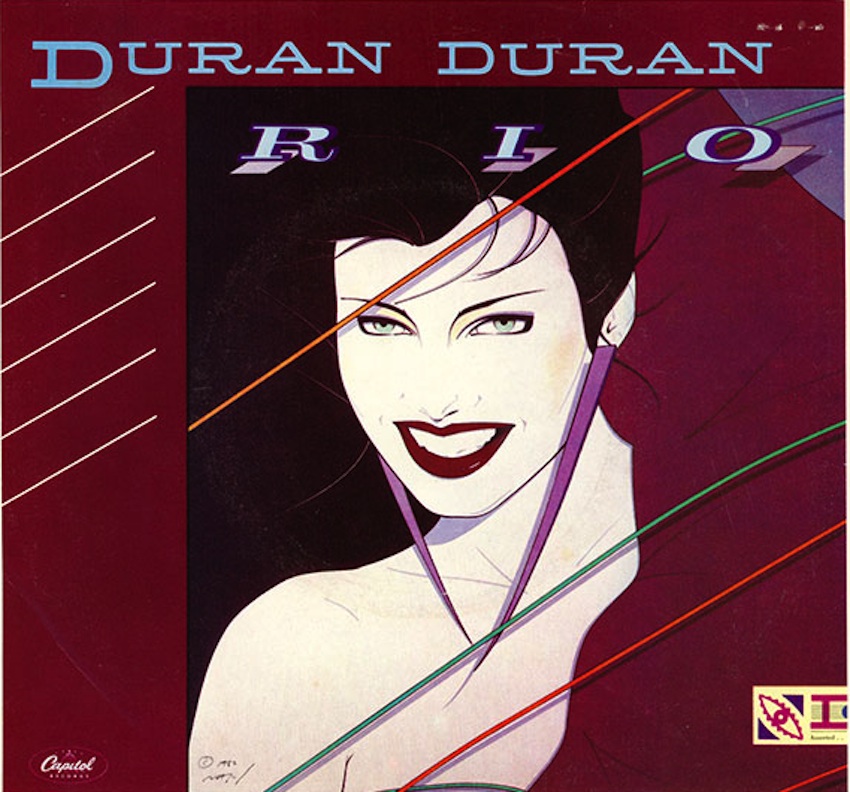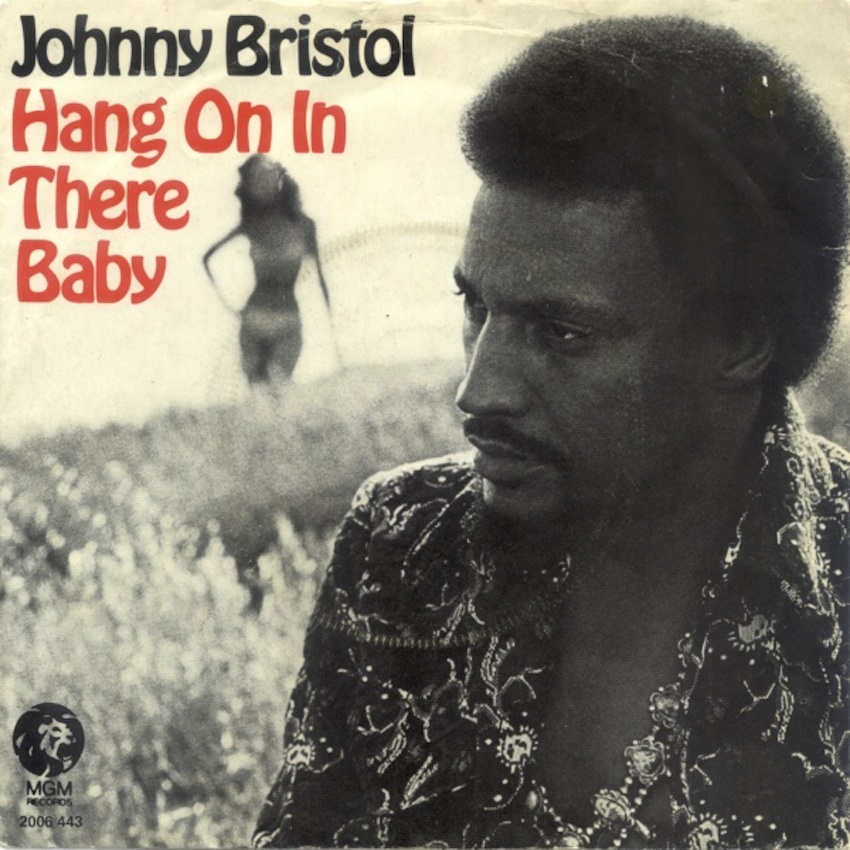 What was the last record you bought?Moonboots: Xavier Gernet "Forme De Reve".
How did you find this?I bought it from the very wonderful Basso at The Growing Bin. A perfect place to spend your inheritance.
Jason: The last records I bought are Mountains "Centralia" LP on Thrill Jockey and Golden Teacher`s "Bells From The Deep End" on Optimo. I got them both at the same time.
What do you like about these records?I really love the space and ambient textures on the Mountains LP, it's not something I would get the opportunity play out often, more for home listening but it's a beautiful LP, very pastoral. The Golden Teacher EP was recorded live and has a lot of energy, heavily influenced by Post Punk and Disco. It`s new wave dance music I suppose. It has a vintage feel but is also very current and that's its appeal.
What inspired you to start DJing / the label? How long have you been DJing / running the label?Moonboots: I sort of fell into DJing in late '88 simply due to having loads of records. Mates would ask me to play parties. I then got the job at Eastern Bloc Records and it took off from there. The label has running for a year now.Jason: I was fascinated by DJ's as soon as I started attending Youth Club and school discos aged 11 and decided that was my future, it was 1977 a time of great musical change a melting pot of Pop, Reggae, Punk and Disco was on the menu and I was immediately attracted. When Greg Wilson broadcast his Mix of 82 on Manchester's Piccadilly Radio 5 years later that was the seminal moment when I became interested primarily in dance music, I was 16 years old and I learnt what an import was.
I did my first gigs at Youth clubs in 1981, you used to be given a box of 45s and you were allowed to bring a few of your own records to supplement the selection. You had to play all the hits like Kim Wilde`s "Kids In America", stuff like that. I started buying Electro and Soul and made tapes for friends, but was getting nowhere as a DJ. I sold all my records, my belt drive varispeed decks and Realistic mixer and left the UK in 1986.I lived in the USA for about 18 months travelling around, I came home late 88 with an armful of Hip Hop procured in New York. I went to the Hacienda on the Friday after I had returned and was shocked, I thought "I've missed it, it's all happened while I was away". I got a job and started buying records and going clubbing and eventually I got a break, I think my 1st proper gig was warming up for Dave Haslam at the Hacienda on a Thursday night, I had been introduced to him by a guy called Gibby. I wasn't Acid House I was more freestyle even then, I know Paul Cons wasn't impressed as I was playing On-U Sound and other proper warm up tackle.
The label has been operating about a year, it was really Richards idea, so he's the inspiration, we had as ever vaguely discussed it, were not business men with a plan were music lovers with a brand. I'm really proud of what we have released.
Jason, when was the gig warming up for Dave Haslam?Not certain 91 I think….
How did you meet?Jason: We met at Eastern Bloc, where Richard was working. I would be in there looking and listening hoping to catch something fresh. You had to be careful; if you had been in Manchester Underground Records before your visit you would get short shrift at the counter and no gems. Then you were reliant on recommendations from whoever served you and Richard always had something up his sleeve that was more timeless and less of the moment than what everybody else was offering. We both used to shop in the legendary Decoy Records off Deansgate which strictly speaking was the "Jazz" shop so "dance DJs" didn't really go in there. Since I would come in with a Decoy bag he would be interested in what I'd bought and I suppose that was what broke the ice.Moonboots: He was one of my better customers.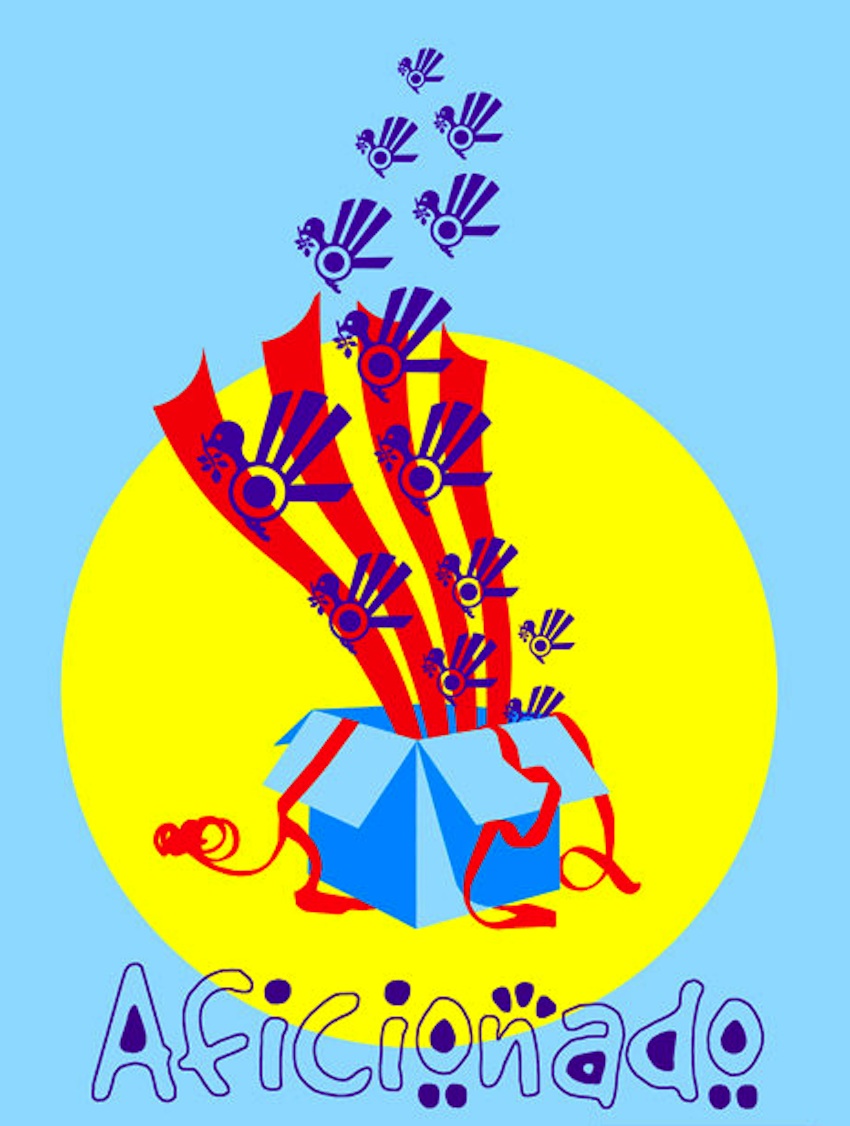 How did Aficionado start?Moonboots: We'd done a couple of ill-fated nights together previously. Then Jase had the idea to start a Thursday night party in a bar called Aqua. It was going to run during the 1998 World Cup, we were going to show the football alongside it. It was pretty rubbish. It only really started to get good when we moved it to a Sunday night the year after.Jason: I had been to Ibiza in May `98 on a cheap pre-season holiday. There was nothing happening and all the music that I heard was really derivative and not what I'd imagined. I was really into chilled stuff but had nowhere to play it as my night at Alaska Bar on Whitworth Street had folded when the bar closed. There were loads of amazing laid back records coming out between `96 and `98 like the first Kruder and Dorfmeister EP, Mo Wax, Pussyfoot, Pork Recordings and "Moon Safari" by Air, you get the picture. Richard was the only person I knew who was really interested in that sort of music so I approached him with the idea. We had the name, the concept, Aqua Bar and a bunch of Matador postcards I picked up in a junk shop in Ibiza town, which I gave to Dom Thomas who designed the first few flyers, and we were off and running. It was on a Thursday initially. There was only about 15 people there week in week out mostly DJ's but it had something. The music policy was anything but House. We had friends on as guests. Rob Bright and Phil Mison played there. The Sunday thing didn't happen until Tim Ellis and Eric Barker approached us to move the night to Zumbar, which was when things really took off.
15 years is a long time for a partnership. Any rows?Moonboots: I'm sure there's been one or two booze related incidents. When Jason fell asleep in a Croatian bar and missed our Electric Elephant boat party, a few words were exchanged. It doesn't last long though. He just lets me ramble on until I get bored of being angryJason: We agree on most things with the exception of football! It can be quite a challenge working with Richard, I can't think of a time in the last 15 years when he has not been at the top of his game. He has this great ability to provide the perfect soundtrack to the moment, which really inspires me. We are both aware that what we do individually compliments the whole, that's why the partnership works and has lasted. If we were both the same musically then there would be no Aficionado, I think that's the secret to the longevity of the night.There have been occasional musical differences, Richard usually proclaiming something is shit, however 99% of the time he is right!
Do you overlap a great deal in the music that you might play? Or is there a synergy? I`ve always thought of Jason as the Soul boy out of the two of you. I can remember Jason including stuff like Madeline Bell on a mix he did years ago.Moonboots: Of course. Even though he's about 25 years older than me our tastes are pretty similar. We both go off on tangents at times but there's always a coming back together moment.Jason: We are both vinyl lovers and diggers, we rarely discuss what we are going to play beforehand, just turn up with a box and see how it goes. We have always approached Aficionado that way, for me it's always been about sharing what we have found, listen to this, what do you think? We both have an understanding as to what an Aficionado record should sound like and we just play what we think meets our idea of that.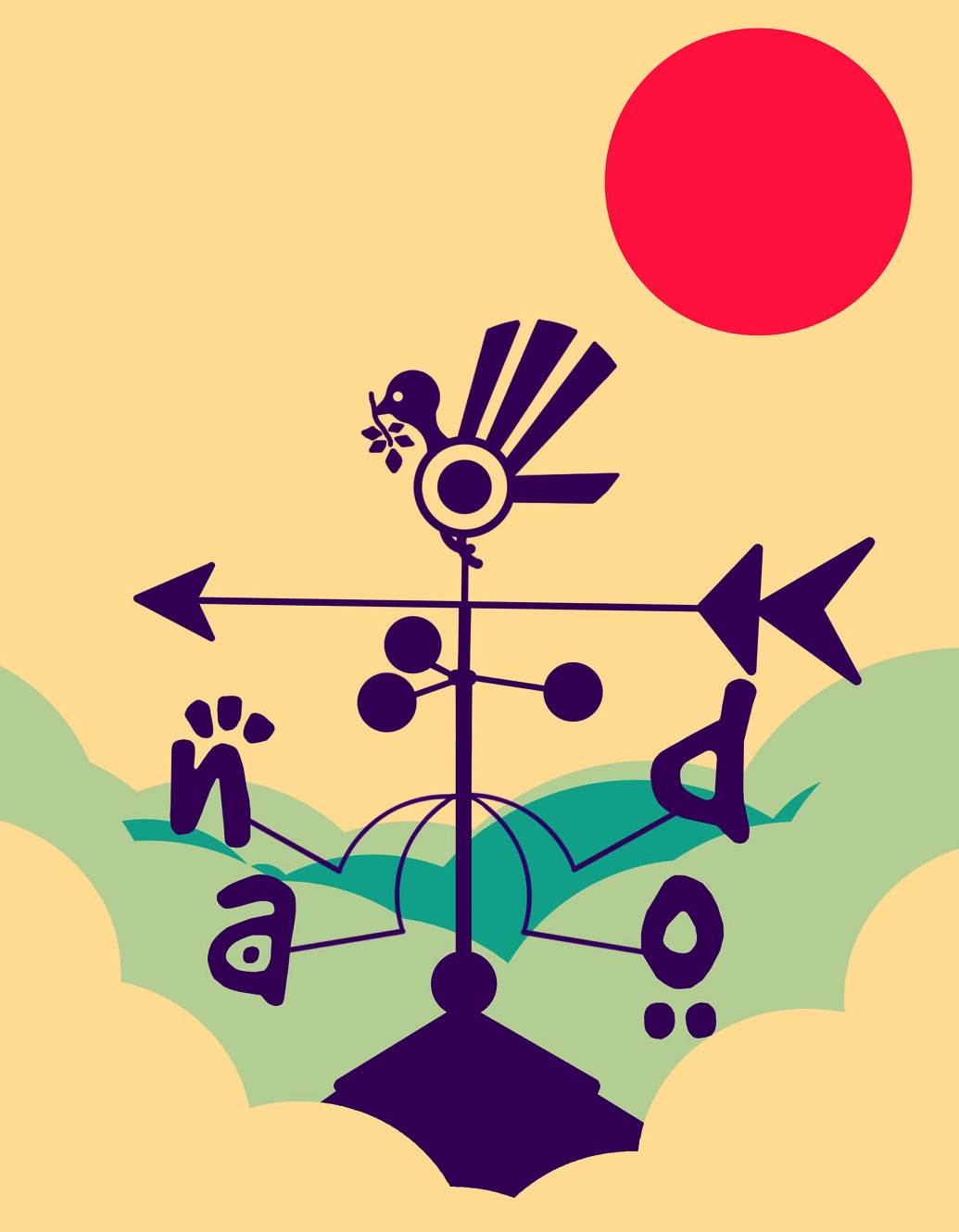 Jason has mentioned ON-U in his answer regarding his Hacienda gigs, and Moon, I`ve heard you say before that you were playing ON-U Sound type stuff when you first started. How did you get into the productions of Adrian Sherwood? For me it was very much by accident. The local record shop had two small racks of Indie / Punk and Reggae next to each other. I think I eventually ended up buying everything from both racks. What would be your favourite ON-U release, and what did you make of Mr Sherwood`s recent LP?Moonboots: I got into ON-U through shopping at E-Bloc before I worked there. Justin Robertson used to sell me all sorts of rubbish but the ON-U stuff he passed on to me still sounds mega today.Jason: I would have to say "Pay It All Back Volume 1" is my favourite as that introduced me to the whole ON-U Sound. A friend called Dimitiri from Stockport (RIP) gave me a copy. It sounded completely revolutionary, particularly "No Alternative (But to Fight)" and "Bedward The Flying Preacher". From then on I was a regular at the ON-U nights at The International in Longsight that Jenks put on which was my pre Acid House night out of choice. I have a signed copy of Sherwood`s last album. "Starship Bahia" has been played at Aficionado. It's a solid LP.
How did you both get into "Balearic"? What would have been your introduction / conversion / epiphany?Moonboots: I'd been into indie as a kid so the big Balearic records of the '88 summer made total sense to me. Again through dealing with Justin at E-Bloc and listening to him as a DJ turned me more onto to the weirder bits. Jon Da Silva, though he'll hate me calling him Balearic, at the Hacienda, would always play the interesting records early on at "Hot". The left field tracks always sounded great on that system. Jon was a massive influence on me back then. Brilliant DJ.Jason: I think I have always had a Balearic approach to being a DJ as it`s more about being open minded than tempo. I was influenced by Spice, Space Funk, Most Excellent, Mike Pickering and Russ at The Hacienda, but by 92-93 I didn't like the direction House Music was taking and made a conscious decision not to follow that path and to move away from the constrictions of 4/4. John McCready was already adopting an anything goes approach in The Gay Traitor at The Hacienda which was a huge influence on me. I started my residency at Yellow at The Boardwalk with Dave Haslam and Elliot Eastwick around that time which had a strict keep it funky, freestyle but no House playlist so I guess it started around that time.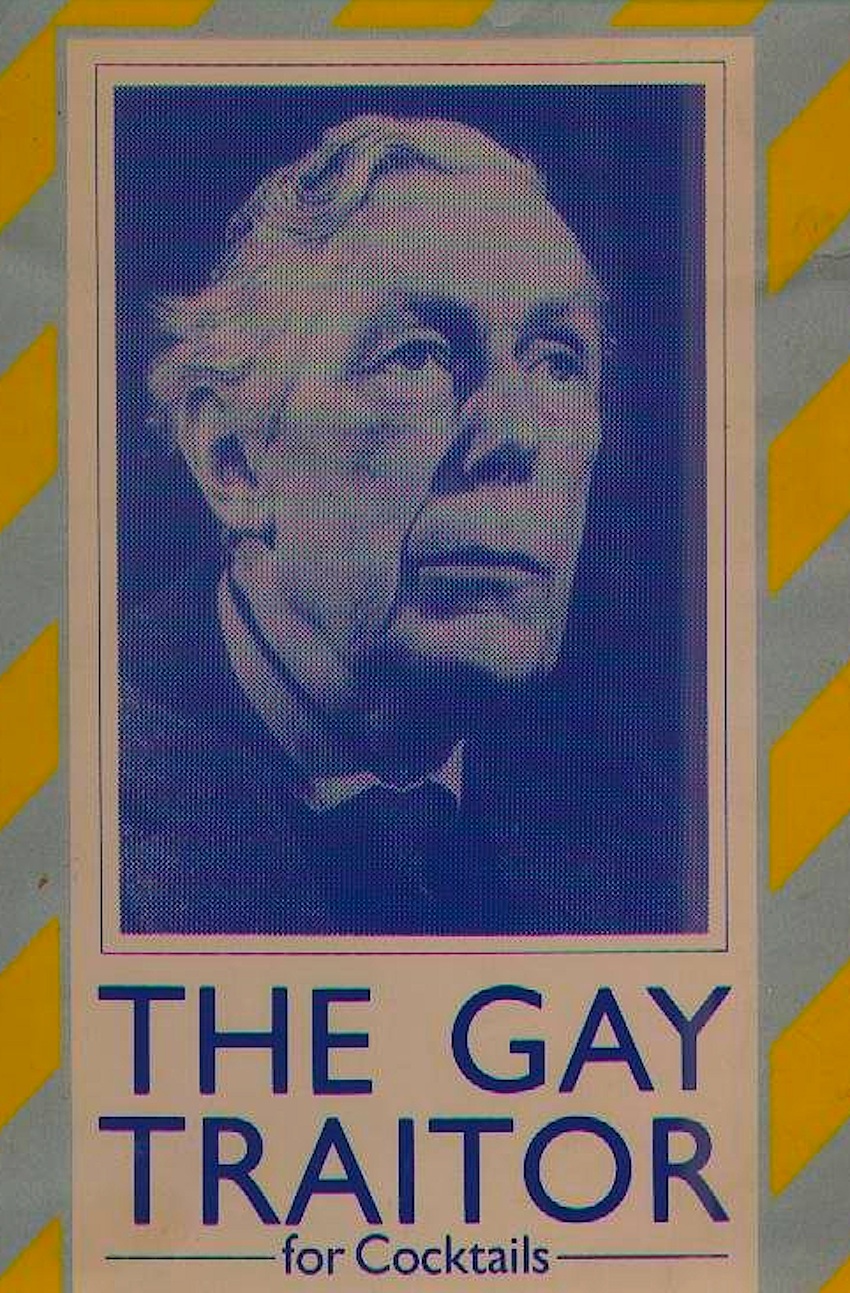 How would you describe your sound / the label`s sound?Moonboots: Balearic. Always has been and it always will be.Jason: Hardcore Balearic.
Which release are you most proud of?Moonboots: I like them all in different ways but this week I'm most proud of "Hapus?". I love the original but I think Begin's remix is truly a thing of beauty. It won't rock a dancefloor but it just sounds immense when you're in the bath.Jason: I'm proud of them all, but Bodies of Water "Open Rhythms" was my find and I was really pleased that we could introduce it to a different audience that may not have had chance to hear it.
Jason, how did you discover the Bodies Of Water track?By pure chance. It was posted on the Gorilla Vs Bear blog. I listened and it just blew me away from the opening bass chords onwards, it sounded like a lost Laurel Canyon jam so I got in touch with David from the band who agreed to let us put it out in the UK.
Which release would you most like to have done?Moonboots: That Land of Light LP is not half bad.Jason: The forthcoming Cantoma/Bing Ji Ling thing or the Begin LP.
Have you ever / are you currently making any music?Moonboots: I made a few things years ago. In fact me & Begin did some things years ago when he was first learning how to use his equipment. It's not for me though. I just don't have the patience. Or talent.Jason: I did the Truant LP "Neither Work Nor Leisure" with Ben Ashdown for Paperecordings a number of years ago. But haven't done anything since. I don't really have time.
Jason, What happened to "Homophono"?My Business partner in Homophono, Rob Watson, and I ran out of money after the one and only release, Mascara`s "Golden Years" was manufactured. Unfortunately it didn't sell enough copies to recoup which was pretty heartbreaking to be honest. We remain optimistic it will return in the future but for now it's on ice.
What are your favourite places to play / hang out in?Moonboots: Currently I really love Outlaws Yacht Club in Leeds. I play at an afternoon-evening gig there called "Joe's Bakery". It's not a club environment so it gives you a chance to play some more obscure and slightly more indulgent bits. Lovely people too, plus we've had some great guests on.
Who do you have lined up?Mison, Jolyon Green, Soft Rocks. The usual suspects plus hopefully more of the Euro crew. We're doing an Aficionado weekend over there too in May.
Jason: I'm resident at Soup Kitchen in Manchester, where we are putting the Land of Light gig on. That's run by friends of ours and has really developed into an important leftfield space in a sea of mediocrity in the Northern Quarter. "Devil`s Jukebox" at Dulcimer in Chorlton and of course Electrik in Chorlton where we do Aficionado.
Jason, are your gigs at the Soup Kitchen the same musically as Aficionado?Obviously a leopard can't change its spots so there are some musical similarities. The venue has a bar and a basement so in the bar you can play a more laid back tempo where as in the basement it's more dancefloor. As it's a younger crowd they really like new stuff like Vakula and Gramme, so it's a nice opportunity to road test new records. It also has a fierce sound system so you can play sparse dubby records and they sound ace.
Is Devil`s Jukebox also your residency?No it`s Chris Maude and Fritz Great Lake`s night. I just play there occasionally, but its where I go to hang out and listen to music, their playlist is all country soul, funk and Americana. I played Matthew E White`s "Big Love" in there last time and it went off.
What is your favourite place outside of a bar / club / record shop?Moonboots: I love the great outdoors so I'm found of both the Peak & Lake Districts. City wise, I think you'd struggle to beat New York. It never fails me.Jason: Hanging out with the Mrs and the kids, I don't mind where, though I have already got the kids both into digging through charity shops and junk stores, the youngest for toys the eldest for clothes.
Do you see yourself as part of any scene?Moonboots: Nope.Jason: Nah.
Who does the label`s artwork?Moonboots: Topsy Von Salkeld.Jason: The genuine talent in the organisation.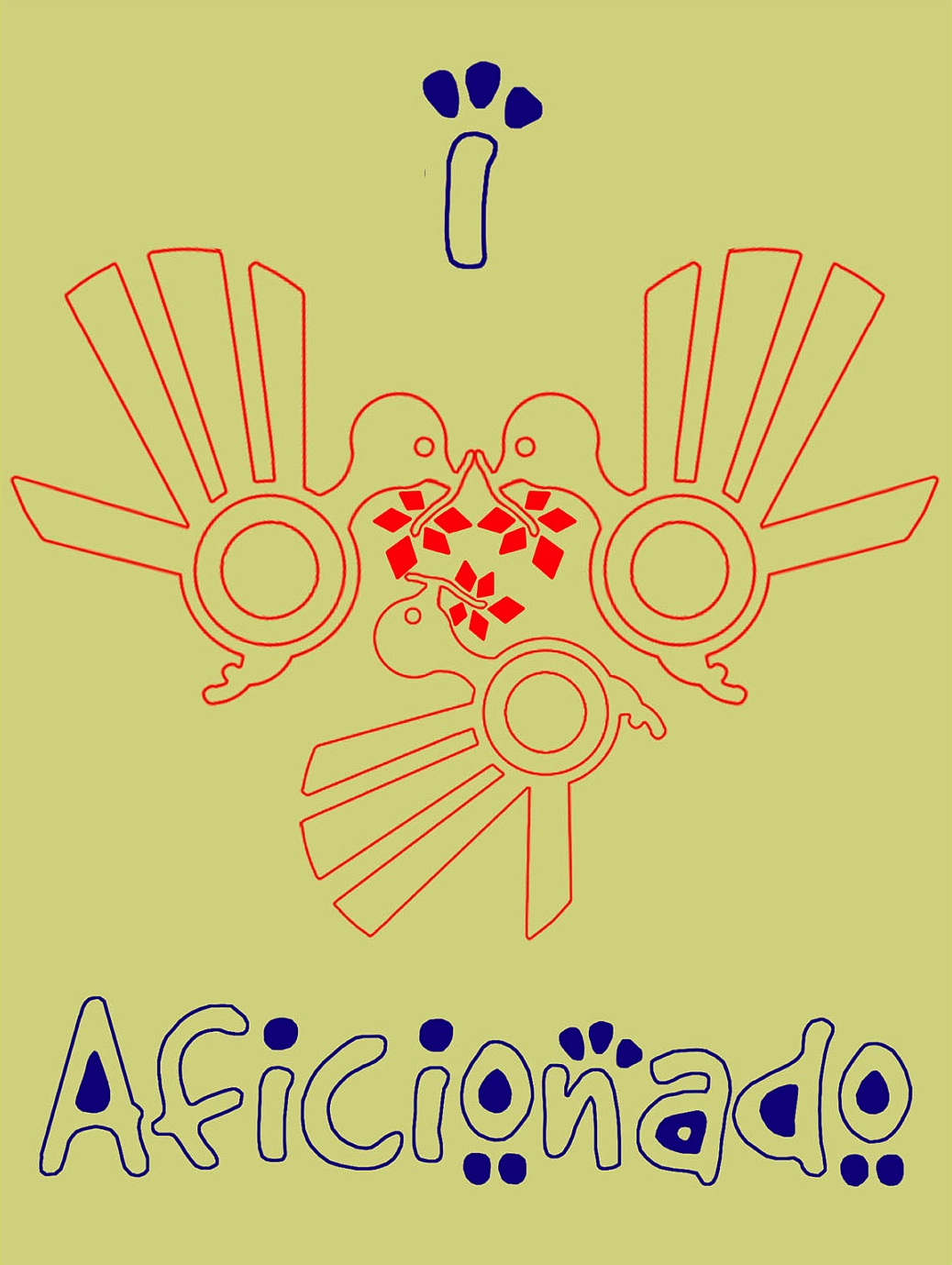 Is a visual identity important?Moonboots: Definitely. Our covers look great in Piccadilly's window and hopefully stand out enough for buyers to recognise.Jason: I think we already had a strong brand identity musically and thanks to Sarah we now have a strong brand identity visually. It's really important that the records look right. I don't think we will be releasing any under the radar white label dubplates.
Who would you cite as a source of inspiration / influence?Jason: I think David Byrne pretty much has it down in all departments.
Which artists are you currently working with?Moonboots: Now that would be telling.Jason: Those that want to work with us.
Who would you most like to work with?Moonboots: Luis Delgado. Not the footballer.
Why Luis Delgado?He was involved in some of my all time favourite records. I think it would be great to get him in the studio with someone like Nuel.
Jason: David Byrne, Adrian Sherwood and Vangelis.
Does playing and making music pay the rent?Moonboots: Does it fuck!Jason: Never has, never will.
What sites, if any, do you regularly check on-line?Moonboots: Facebook, twitter, instagram, BBC, redandwhitekop, ebay, discogs, askandyaboutclothes, IMDB & soundcloud. I used to live on forums like DJHistory's but that whole vibe seems to be dying away. Shame, as DJH had a massive part in meeting up with a lot of like-minded folk all over the world.Jason: Facebook, Soundcloud, You Tube, BBC, Twitter, Discogs and Vimeo.
What was the last book you read?Moonboots: Neil Gaiman`s "American Gods". It was OK.Jason: I'm currently reading Julian Cope "Copendium: An Expedition Into The Rock `n` Roll Underworld".
Jason, what`s the Julian Cope book like? I loved "Head On / Repossessed".It's written in a similar style to his other books, which I'm sure you find appealing. This book is him reviewing records he's found on his travels, mad hippy shit, Space Rock, Post Punk etc. It's a colossal volume so I'm taking my time. The main concern then is how much it's going to cost to track down the actual records he's writing about.
What is your favourite book?Moonboots: Knut Hamsun`s "Hunger".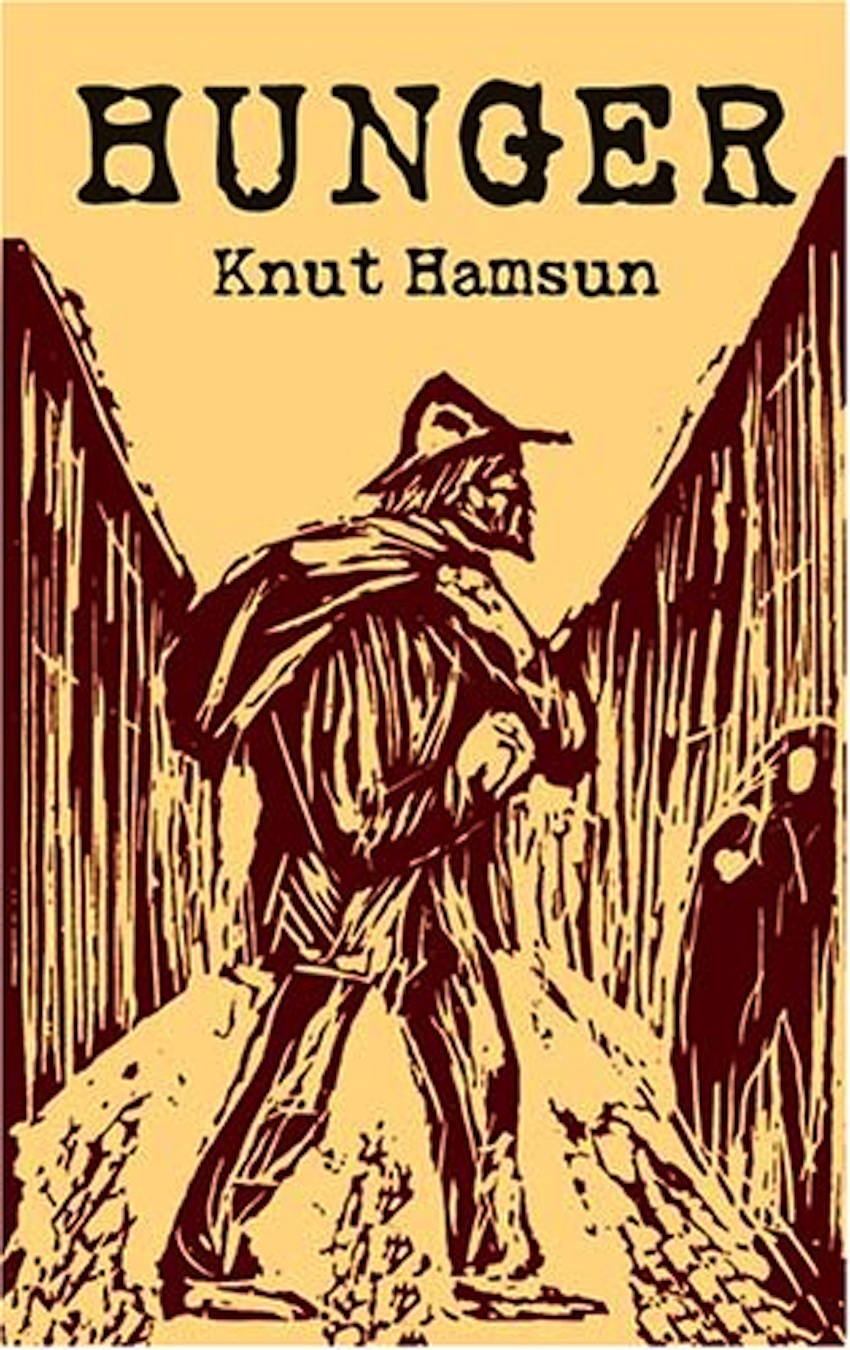 Jason: David Byrne`s "Bicycle Diaries".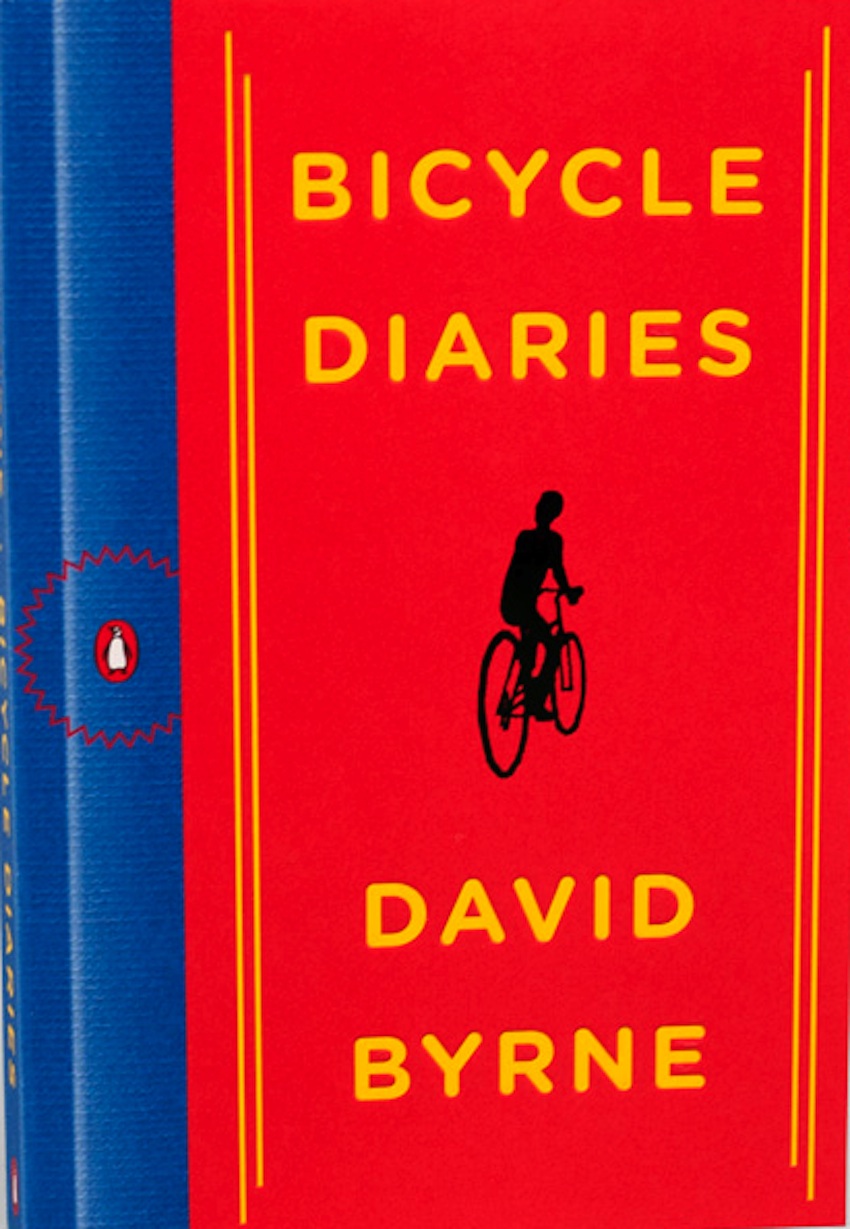 What was the last film you saw?Moonboots: "In Search Of A Midnight Kiss" on DVD, loved it. Last film at the cinema was "Moonrise Kingdom". That was mega.Jason: "The Wicker Man" on ITV 4 last night.
What is your favourite film?Moonboots: Tricky. I watched "12 Angry Men" again quite recently and loved it again. It'll be something different tomorrow.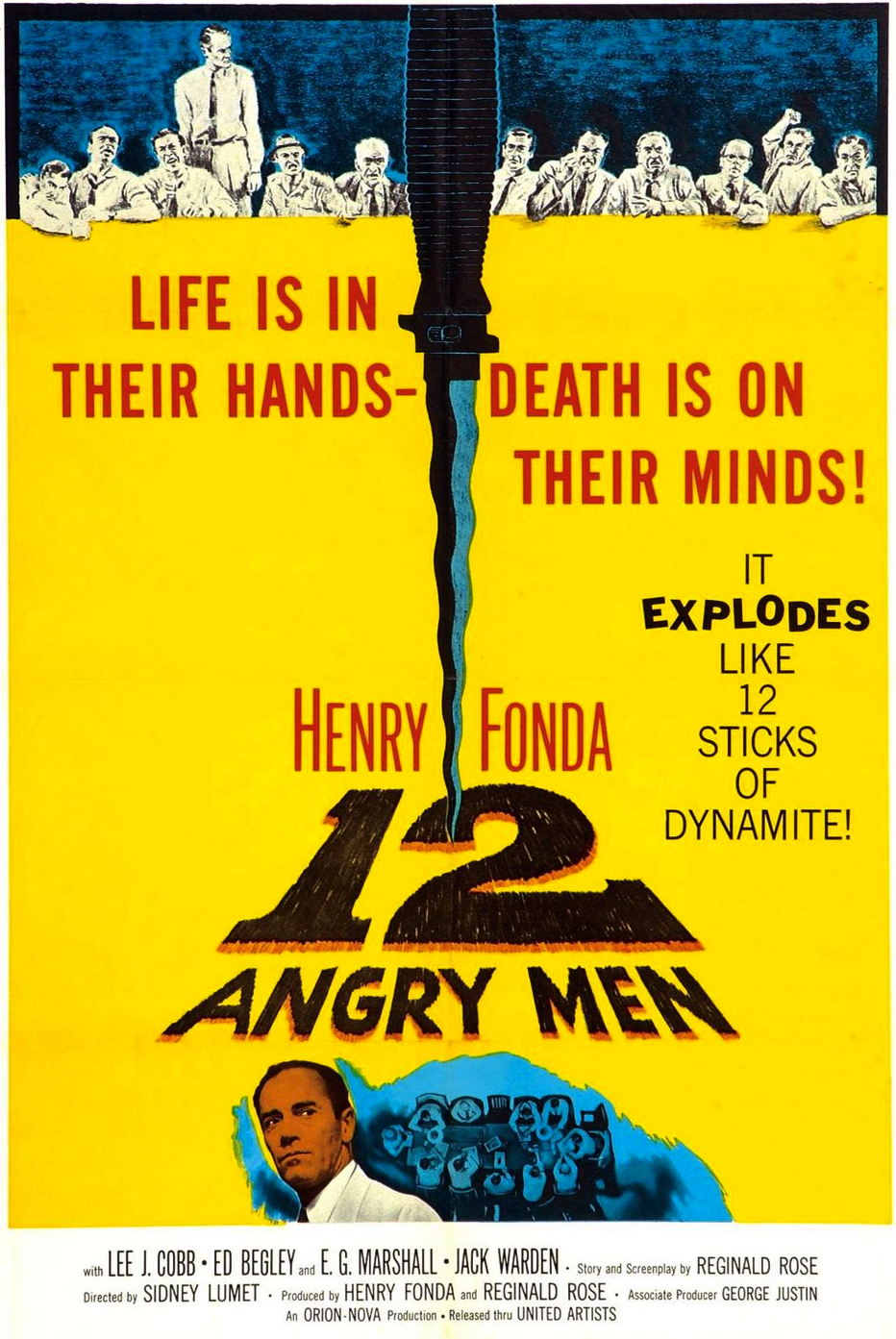 Jason: Strangely it's "Escape From New York" which was also on ITV 4 last night.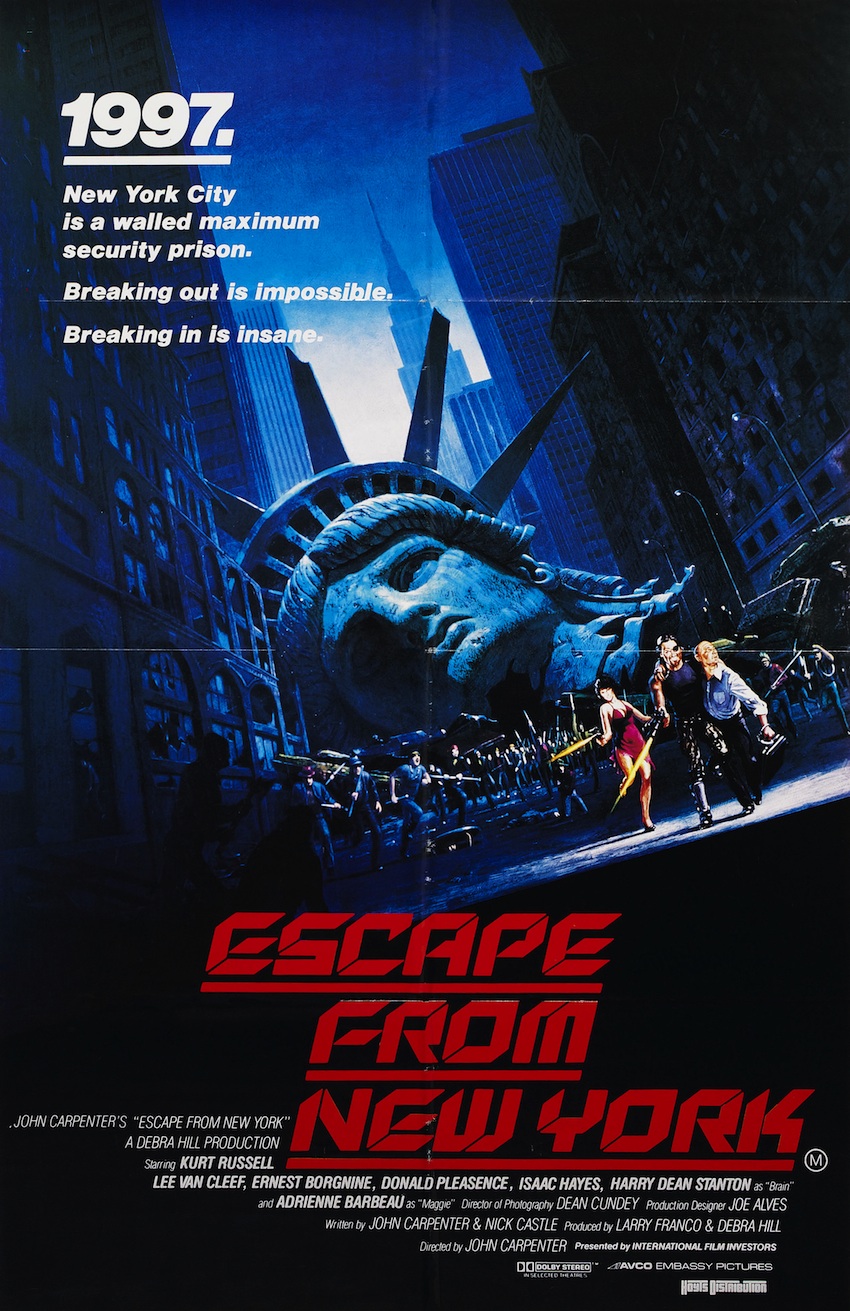 What is your favourite piece of music? If that`s too difficult, what`s your current favourite piece of music?Moonboots: Favourite is too tricky but my current big love-in is with Nuel`s "Vibration".
Jason: The 7" edit of "Autobahn" by Kraftwerk is probably my favourite record of all time.
Can you name 3 records for sunset / sunrise?Moonboots:
Cinematic Orchestra / Crimson Wing (opening titles)
July Skies / The Softest Kisses
John Barry / Mountains & Sunsets
Jason:
Dubtribe / Desert Moon
P. A. Dahan and M. Camison / Piano + Piano
Pink Floyd – Echoes
Can you name 3 records to start a party?Moonboots:
Teacher / Can't step twice
Renée / Change Your style
Kaine / Loves Saves The Day (More Piano Instrumental)
Jason:
Brooklyn Express / Sixty Nine
Serious Intention / You Don't Know
The Salsoul Orchestra / Ooh I love it
Finally, Moon, can I ask where "Moonboots" comes from?No.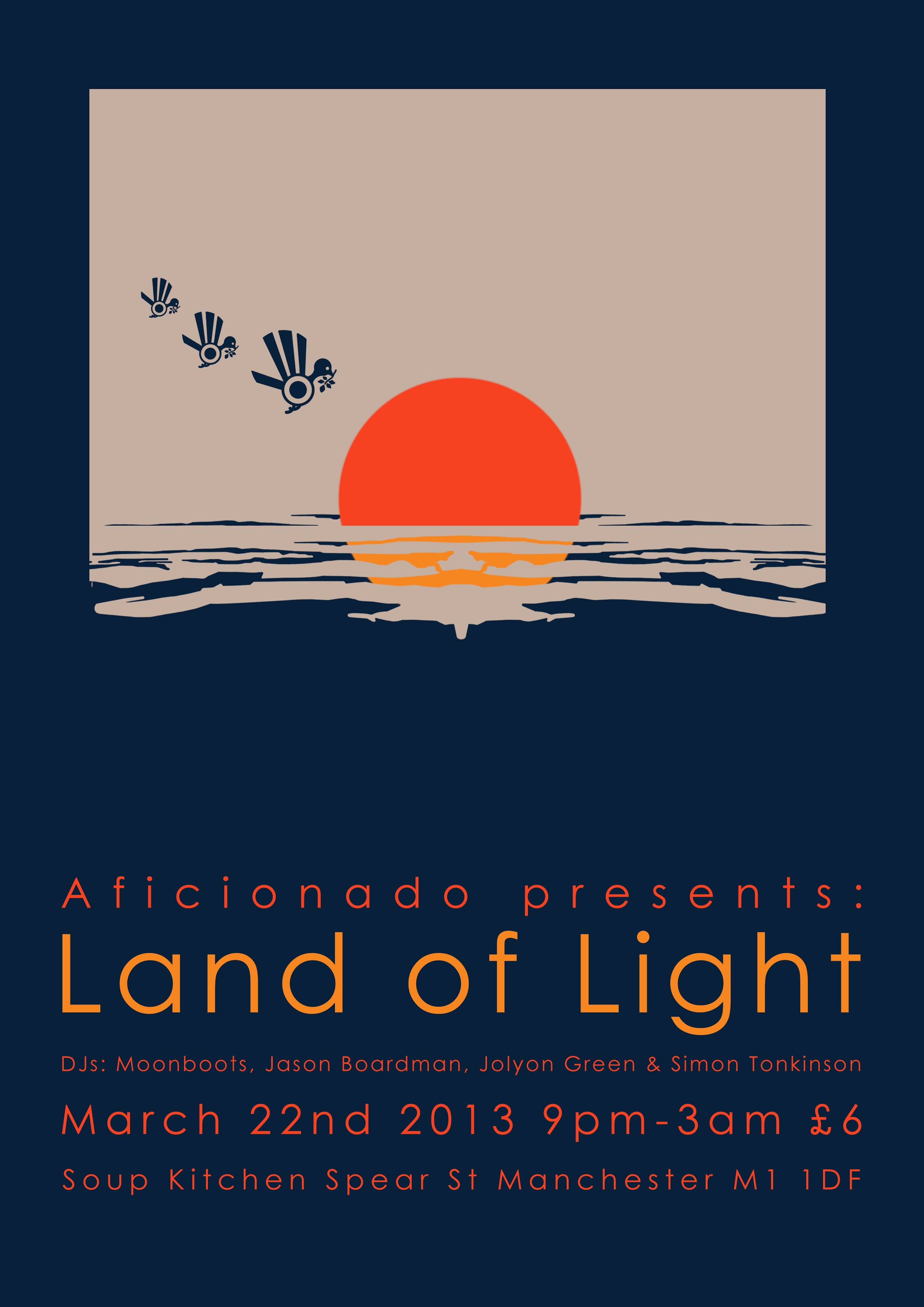 This year Aficionado celebrates its 15th year of existence with a number of events planned across Europe to celebrate this milestone; the 1st is a live performance by Land of Light on Friday 22nd March in the Soup Kitchen basement.
DJ Support supplied by Moonboots and Jason Boardman (Aficionado), Jolyon Green (Lowlife) and Simon Tonkinson (Be My Guest).