Rooted in the Hardcore / Punk scene of Washington D.C., and with histories that encompass the underground Hip Hop of Food For Animals and Manhunter`s CBS-inspired Techno, Beautiful Swimmers are Andrew Field-Pickering and Ari Goldman. With remixes for Soft Rocks, Teengirl Fantasy and Runaway, amongst others, everything on their own Future Times label sells out in a blink: releases by Steve Moore, Huerco S., Protect-U and Andrew`s Maxmillion Dunbar alias. Sometimes lumped in with their friend, Ron Morelli`s L.I.E.S. there is far more of a Pop sensibility to The Swimmers subversion of the groove.
Their mix for us is titled "Flavorful" in honour of Raekwon who seems to be suspended somewhere between life and death at the start here, as Laraaji jams with The Ganges Orchestra. The clouds outside the Pearly Gates give way to Fourth Floor, Tommy Musto sunrise House, and deep disorientating Hammond riffs. K.C.C. meet Heard and Owens on Blackmarket. Derrick May`s mixes of Funtopia and the sax from Alex Lee`s "Take It". Garage abstract Mood II Swing beats, sub bass and loved up El Metro scream up pianos. Strings lifted from Shaka`s "Dub Symphony" mix with Proto-House and 80s TV show soundtracks.
If the first half of this set is like a broadcast from London pirate radio circa 1990, Paul "Trouble", praise indeed, then in the second it becomes something quite different, I`m sure reflecting a ton of experience of playing peak time to end of the night slots. The Swimmers` own "Gettysburg" provides the breather, time for a half-time orange. A reminiscence on a New Orleans childhood in a changing world. Stay strong. Tumbling timbales put you back in motion, back to an Africa, one imagined by an Italian House producer with a collection of Baldelli tapes. "Phylyps Track" influenced Dub floats like mist to carpet Mike Perras` Techno forest at dawn. Porno seduction gets worked into New Wave Rap passion, then there`s sugary Japanese Boogie, like some Jazz giant crossing over, with a fuck off guitar solo to prove it.
Ending up somewhere that I don`t recognize but would hazard at Eastern Europe, with epic Pop that sounds like Mike Francis, before finally squeezing in a plea for return that isn`t Havens or Dozier, but does have a touch of Womack`s.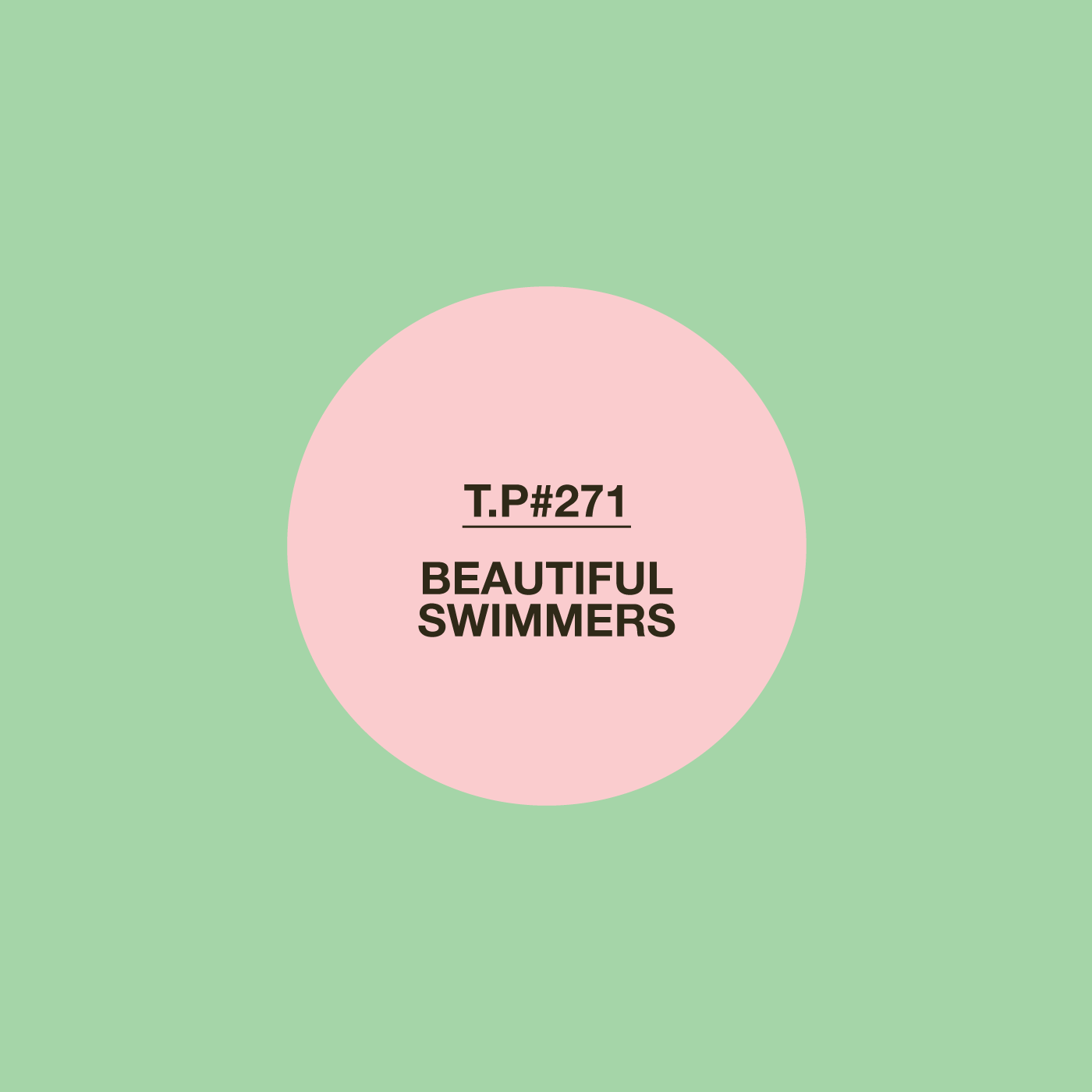 [audio:271_Beautiful_Swimmers_Flavorful.mp3]Download
Maxmillion Dunbar`s "House Of Woo" is out now on RVNG ITNL., Andrew also has a 12 out as Dolo Percussion on L.I.E.S., and the Beautiful Swimmers album "Son" is available now digitally, with vinyl on the way.