Shriekback`s broken but undefeated soldier, sounding like Tom Waits` piano after a good drink. The Art Of Noise beaten. Penn & Ciccone`s wedding march. OMD use the then future to pastiche 50s family Pop and come across like Matt Johnson`s The The. Red-eyed from waiting for morning to come.
Sylivan`s unmistakable croon. Blue Nile`s simple genius. KTP`s broken choir and "Third Man" Tango. Tracey and Ben`s Wag Club Soho Swing. Miss Jones` Zang Tuum Tumb Go-Go repro Jam played with a touch of Bamboo.
Two S&M classics, the groans from one of which I`m pretty sure Weatherall sampled when forcing Meat Beat Manifesto into submission. Loose Ends cover Bowie, have him watching Badarou`s "keys".
Kuti-a-like Afrobeat, Spanish Punks and Sakamoto`s seminal alien Funk transmission. I think Leo must have played every track off that Redskins LP. Like a red machine. Keep on keeping on.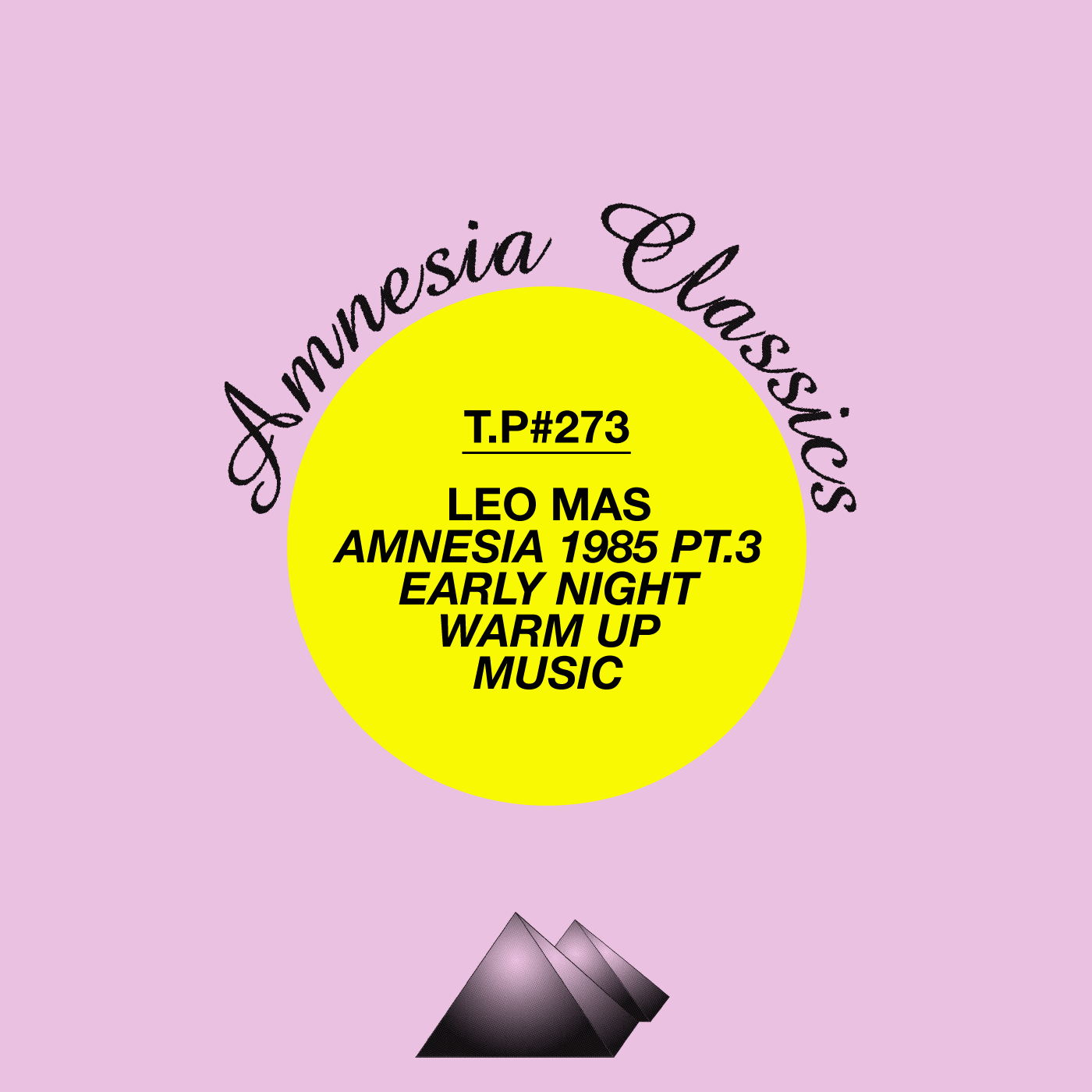 [audio:272_Leo_Mas_Amnesia_1985_Pt_3.mp3]Download