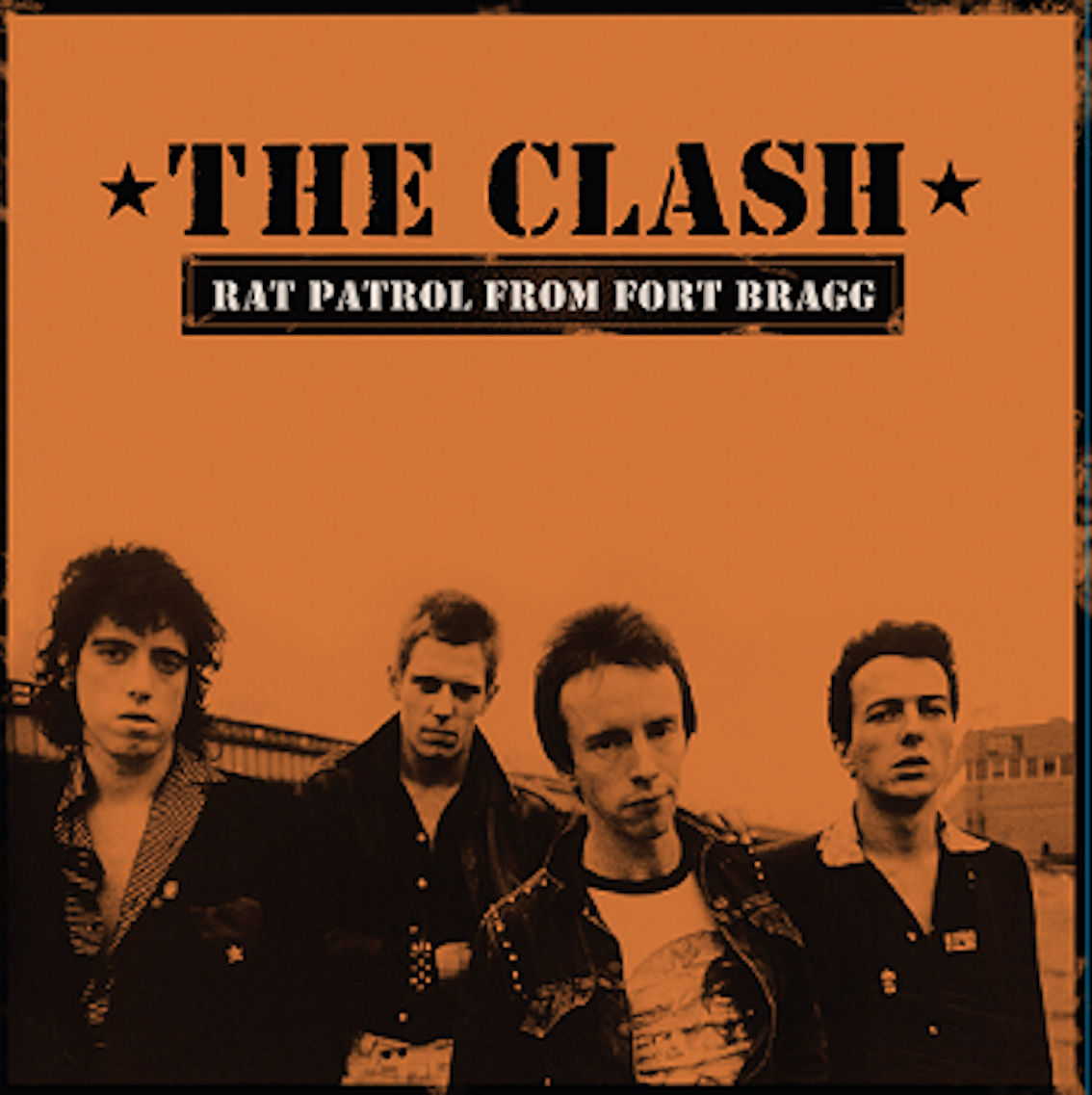 Bootlegs of the abandoned Mick Jones mixed sessions for what was to become "Combat Rock" must have been circulating since they were recorded, but vinyl has just appeared so it`s the first time I`ve heard them. Looser, rougher and far more dubbed out than the official Glyn Johns versions. Often dubbed to the point of disintegration. It was this take of "Rock The Casbah" that convinced me to buy the LP. The original annoying overwrought Joanna-banging Pop song reminds me, by turns, of teenage parties at Catholic girls` schools and empty discos on the island of Corfu, storms on desperate seas of virginity, but Ranking Roger takes it somewhere else, joyful, exuberant. It becomes a celebration.
Strummer was nothing if not a contradiction. A Hippy commune 101er with a Bernie Rhodes engineered shot at fame, a peace sign versus ego, which is partially why I`ll always have a soft spot for him. Let he who is without sin…. Poor old Topper gets a check only as "the drummer" and he wrote the bloody thing. The Blockheads also failed to pick up the credit they deserved for "Sandinista" and "Magnificent Seven". The story is that Jones was set to join General Republic with Roger, and fellow ex-Beat, Dave Wakelin, as The Clash disintegrated.
To me this alternate "Casbah" holds the promise of an idealised racial melting pot more firmly than any of Joe`s Rock Against Racism sloganeering. "White Riot" and "White Man In Hammersmith Palais" are not tracts of opened armed unity, but honest, and awkward, songs of fear. Such a melting pot didn`t really exist in `82, certainly not in South London, but it did for a brief time around `89 / `90. Prophetically, as Dizzi would do on the mic at Confusion, Roger succeeds, all be it briefly, in calling a better future into being.