Ok so after a short holiday in deep France (so no club reports from me this week) for two weeks we are back with the weekly round up. Keeping it brief this week. So London nights out we are on this weekend…
Phil Mison is the guest at theparty above tonight. You can get more information at their Facebook page. I'm going and bound to be good.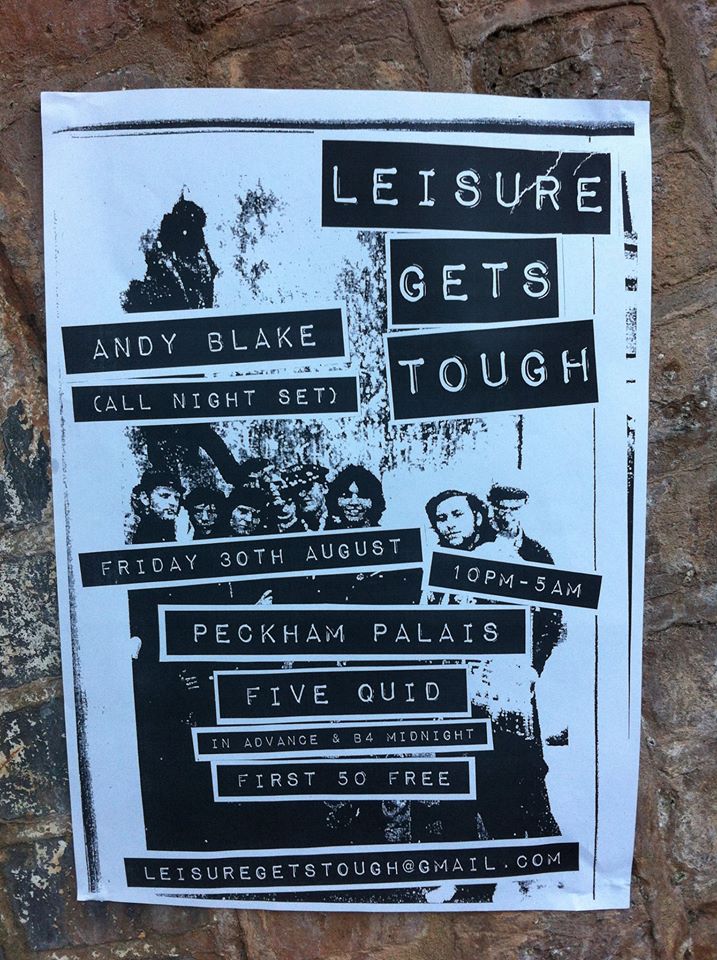 After that we are heading off to the new night from Andy Blake called Leisure Gets Tough. It's Andy all night from 10 – 5 and the first 50 get in free. You can find out more information here and it's happening at the Peckham Palais. We quizzed Andy on it and he said, "The new night is something I've been meaning to do for a while. Every few months it'll be me all night and most of them will have a guest and me doing the night between us. Jonnie from Optimo is doing the next one and will do every few months and Boris from Berghain and Severino (Horse Meat Disco) are also lined up. For now it'll be monthly Friday's and Saturdays at Peckham Palais and we may do occasional ones East too, maybe a regular Thursday night at some point somewhere like Dance Tunnel. There'll be a website soon too, and a radio show." Massive and large. Oh, we asked him for a ten from the party and he said "I'm useless at charts so if you can go with with 'loads of raw house & techno, some full throttle Balearic/Euro bangers and a bit of disco' then we're in business :-)". So there we go. Mix it up Mr Blake.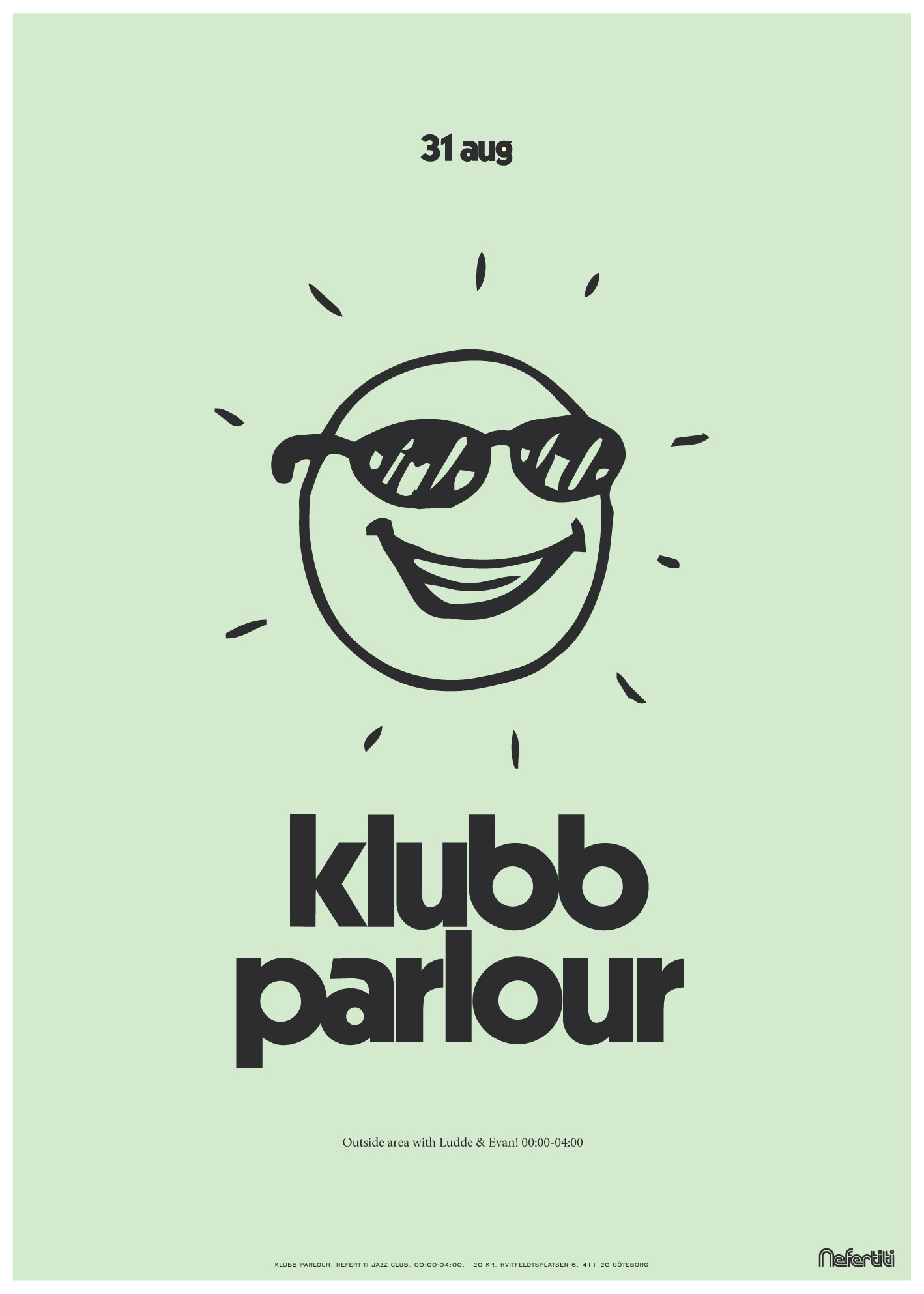 Now off to Göteborg where it is the monthly Klubb Parlour on Saturday night. Anders and Christian Parlour inside with Ludde and Evan doing the terrace. It's 120 Swedish Crowns on the door (I think) and happens at Nefertiti.
Ludde & Evans Ten For The TerraceSpinach – Action ManCamilla Motor – Der ZaubererHansson De Wolfe United – Existens maximumYves Mourousi – Ca VaAnna – Systems Breaking DownPierre Hunt & The Meugicians– Forbidden LoverAhmed Fakroun- AuidnyBescay- IshmaelEttika- Ettika (version arabe)Shadow- Let's Get Together (Dub)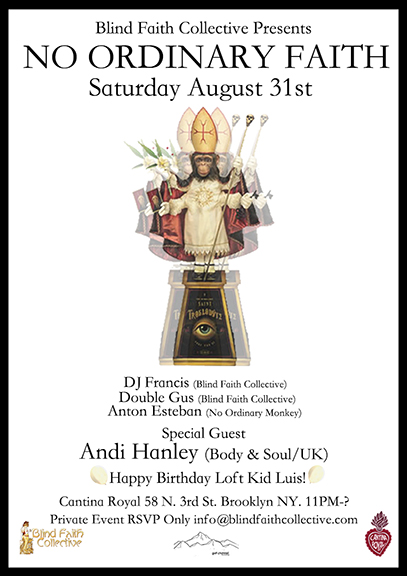 Now of to New York City where Phil South is involved in a party with the Blind Faith Collective in Brooklyn on Saturday. Andi Hanley of Body & Soul is doing the main set which Phil says, "will be like two years ago all over again". It's tickets in advance only which you can get here and there is also a Facebook page with more information. We asked Phil for a ten and he said "So you know, I'm only putting the new Golf Channel first in the list as it is honestly the best record out there for me right now". This we like.
Phil's Ten From The PartyAfricaine 808 – Lagos, NY (GC)Perseus TraxHubbabubbaklub or whateverTythe B sideThe Mole Sprinkles RemixPayfone – International Snark (this one is turning into a bit of a big underground tune – Ed)Femi vs LizaThe Dowc Pt.1 (Sotofett Remix) Your Highness – Bahia EroticaSecret Weapon Time 001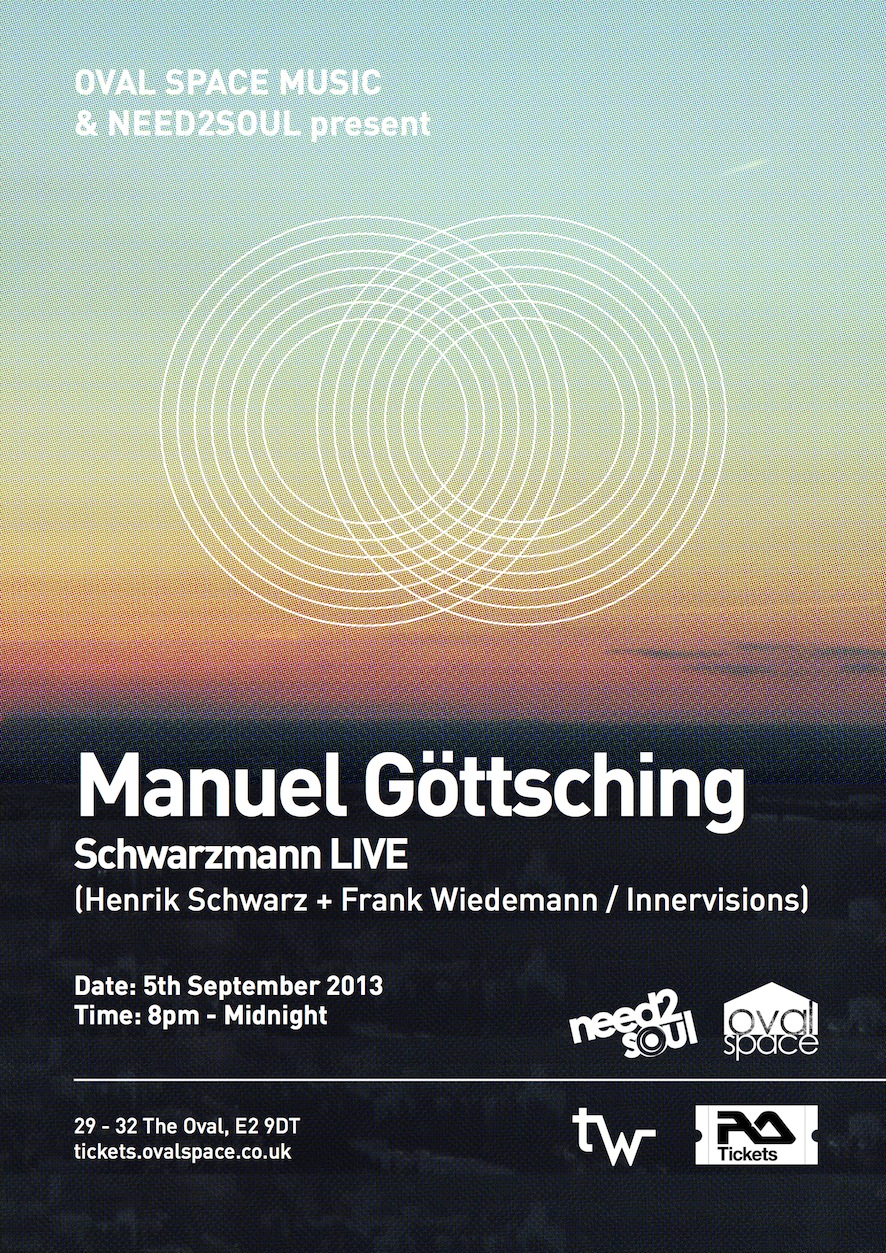 Quick heads up for something happening next week. On September the 5th Manuel Göttsching is playing in London for the first time in 13 years at the Oval Space. In their words…
"Oval Space Music and Need2Soul combine a truly rare performance from the outstanding musician and composer Manuel Göttsching with the exciting UK debut of Schwarzmann, the new incredible live act from Innervisions very own Henrik Schwarz and Frank Wiedemann of Âme. The evening of live music promises to be an impressive and tasteful nod to the exceptional talent that has graced electronic music."
We all know 'E2-E4' by Göttsching. It's a work of genius and a true electronic classic that sits outside any genre. and was played in seminal nightclubs around the world. At an office I worked in a while back you alway knew it was going to be a good day when that went on loud first thing in the morning. It still sounds like the future (like many good records do). Sounds good to us. Only £30 tickets left from what we can see but promises to be a bit special.
So that's it. Hope you're getting out somewhere near you and hearing some stuff. If you want to send us your club and think it'll be something we might like then get in touch with me (Apiento / Paul) via the Contact Page on Test Pressing and include a Top Ten or something from the guest or people who are playing. Have fun now.