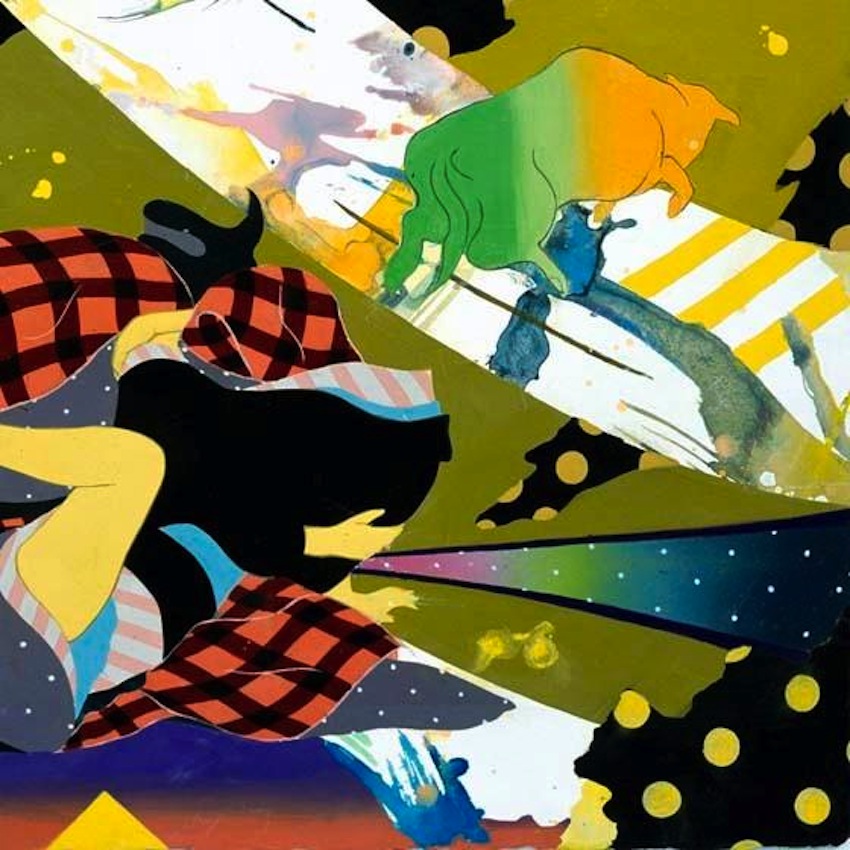 Where are you based?I have been based in NYC for 9 years now and I am in orbit in Tokyo every season for 2 weeks.
Is this your hometown?I was born in Paris but I spent more than 2/3 of my life in Tokyo, so I would say Tokyo is my hometown, though NYC is starting to feel like home.
What brought about your move to NYC?In search of new inspirations, new challenges, new adventures in both my personal and professional lives. My 1st time in NYC was in `89, visiting my best friend who was super into music and DJing. I fell in love with NYC and I would visit then once a year. It was kind of a dream for me to move there one days, and I met my wife who was living in the East Village…
What is your first musical memory?Lying down next to the stereo at home with my dad on the week end listening to Muddy Waters.
What was the first record you bought?The first record I bought with my own pocket money was I think Grand Master Flash & The Furious Five "The Message".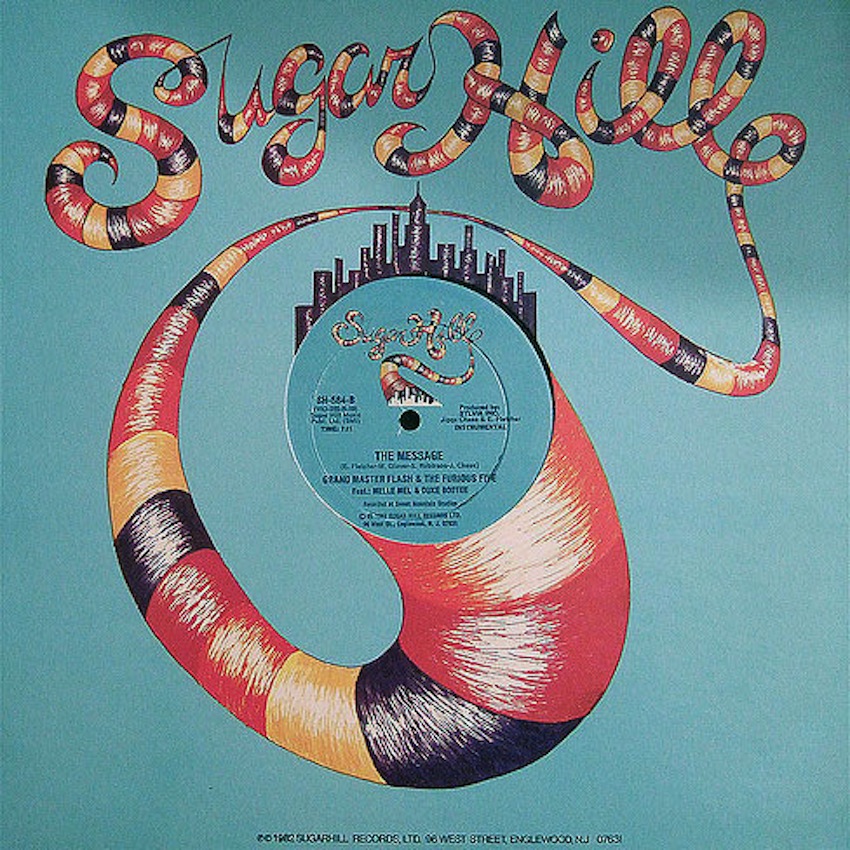 What was the last record you bought?This beautiful west african inspired album by Herbie Hancock and Foday Muba Suso " Village Life" (CBS) at Amoeba in LA.
You`re in NYC. Do you get over to L.A. a lot? Do you play out there?I do play once a year in L.A. where I have a good group of music friends. I play regularly in NYC in very different spots like Le Bain, Nublu, Cielo where I am able to play different styles every time, which I love. In Tokyo I have my seasonal regular parties Gallery and Timewarp.
What inspired you to start DJing / making music?When I was a kid, my parents would take me to their friends' home parties, everybody would dance, my dad would prepare and play mix tapes at those parties playing everything from Rock'n Roll, The Stones, Donna Summer, the hits etc, and I would fall asleep next to him. This whole happy dance party feeling and atmosphere was what inspired me I guess in the first place. As a teenager I started to go out to discos in Tokyo from 14 years old where I started to become fascinated by the DJ and its magic, and naturally I got deeper into the music, buying records and I started to go regularly to underground clubs and parties in the late 80s in Tokyo listening to all the amazing Japanese DJs and foreign DJs from NYC and London. It is at the underground dance music club The Bank in Iikura next to Roppongi that I discovered real underground house music for the first time and then at the illegal club Another World in Roppongi that my life changed. There was no way back! With 2 friends from the Lycée Franco Japonais school in Tokyo we started the FYA sound system and we would play at all the international school dance parties playing Acid House and regularly we would rent spaces and organise our own parties. We once rented the apartment where they had Another World because we were so inspired by that place after they got busted by the police and it was a memorable party after graduating from high school. 3 months after I was in Paris for my university studies and I got to discover and experience the Paris underground club and rave scene. Those 4 years in Paris were very formative, and it took me to another inspiration level thanks to all the great DJs, musicians, artists I met and hung out with. When I came back to Tokyo in 1995, the dance music club scene was exploding. I worked at the record store Mr.Bongo in Shibuya for a few years and I immersed myself in the scene, playing non stop, doing some co-ordination work for foreign labels in and out Japan, eventually leading me to some great opportunities to make music with great friends, especially meeting my partner in crime the sound engineer Isao Kumano in the late 90s.
Partying in Tokyo in the `80s during the financial bubble must have been amazing. The crowds here are legendary, but now no-one`s got any money. Did you go the UFO parties at Yellow and Blue? For me that Jazz thing was "Tokyo Balearic".In the late 80s, I would go to this small underground club called "Picasso" in Nishiazabu where the 3 UFO members were already playing. They would also do those big crazy Jazz dance parties at this place called Dai-san Soko. They were really hip, adult, cool, stylish, intellectual with their own style playing some of the most amazing old and new eclectic music rooted in Jazz and Latin. I remember Raphael from UFO, who is a very dear friend of mine now, playing some Gainsbourg in 1990 at the legendary mega-club Gold on the 2F bar dance floor, and I would freak out! I think you are totally right, somehow their original style is totally "Tokyo Balearic". They were mixing all of those different "warm" musics together, not being dictated by the BPM. It was really fresh and inspiring. I would go of course to their parties at Yellow "Jazzin'" and Blue. Raphael actually introduced me to James Vyner who ran the Mr.Bongo Tokyo shop in `95 when I came back from Paris to Tokyo, and I started to work at Mr.Bongo for a couple of years with some breaks in between. This period at Mr.Bongo was very important and formative in my music life, after the 1st house music revolution in the late 80s. I learnt so much though all of those great eclectic DJs and Mr.Bongo. Raphael would invite me to play at Blue with him too…
Which Japanese DJs would you cite as an influence on your playing? Similarly, who in Paris would have had an impact on your style?In Tokyo, DJ Nori, Heyta, DJ Marbo, DJ Hiro, DJ Katsuya, DJ Takada, James Vyner and Raphael Sebbag. In Paris, Laurent Garnier, DJ Deep, DJ Gregory, Gilb'r、DJ Yellow.
How long have you been DJing / making music?My first proper DJ gig in a club was in 1990 at the legendary club Gold in Tokyo at this space called "Love & Sex" on the 5th floor for a fashion / S&M party! What a debut!! In Paris from 1992 to 1995 while I was a student I was DJing regularly, but it is really around 1996 that I really started to live from music and DJ.
My wife was "Body Con" at Gold, but I think that might have been a bit earlier. What kind of music were you playing at these first gigs?"Body Con" was hot! I wish it would come back today!! We need some glamour back in the clubs in Japan…I still have a couple of tapes from those early underground parties in Tokyo. I was playing mainly a mixture of all the newest and freshest underground music I was discovering at the time: Chicago House, everything on Trax, DJ International, NYC deep House, Nu Groove, Strictly Rhythm, NYC/US ravey break beat stuff from the likes of Frankie Bones, Tommy Musto, Detroit techno, UK soul, like Soul II Soul, UK breakbeat and bleep, Warp, Network, Unique 3, European ambient House, Italo House and new Ibiza Balearic stuff…
The first track I made that was released was this remix I did for Ashley Beedle "Urbanisation" on the Tokyo-London Disorient label that I was promoting in Japan through the Mr.Bongo record store in Shibuya 15 years ago with the help of my great friend the Japanese Hip Hop DJ Takada. Shortly after I met Isao Kumano at a music studio he was working at and we started to work together becoming Tokyo Black Star in the early 2000.
Did you put together that Space Disco comp on Disorient? It was an interesting label considering it spun off from Bongo`s. I used to visit the London shop. I was still buying Hip Hop into the 2000s, but I also used to go there to pick up House bits that would have sold out everywhere else. Didn`t you also have Harvey remixing The Disco Dub Band?I helped James Vyner to put together that Space Disco compilation on Disorient after James came back from a trip to NYC where he brought back a good amount of original Manzel "Space Funk" 7″s on Downstairs Records. Disorient was a joint label between London and Tokyo. We had some really good records on Disorient from UK and Japanese artists. The Disco Dub Band Harvey remix being one of them. Mr.Bongo Tokyo was such an amazing store, the most eclectic record shop back then in Tokyo for sure, with a great interior design, a really fun place to be at, so different from all those super serious other record stores back then. We were the 1st store in Japan to have 2 listening turntables. The highlight for me at Disorient was that amazing Japanese Showa 64 compilation!
How would you describe your sound?Isao calls it "champagne" with sparkling and shining hi-s, we once did a test with a couple of audiophiles playing all the same record on the same hi end system without touching anything at the same volume, I will tell you that the same record sounded different with each person…As a DJ I play with my emotion and I like to keep it happy, eclectic, colourful, funky, deep, mixing up old and new music going up and down.
Which production / release / remix are you most proud of?I am really proud of our Tokyo Black Star album "Black Ships" we released in 2008 on Innervisions collaborating with the NYC / Japanese painter TomokazuMatsuyama.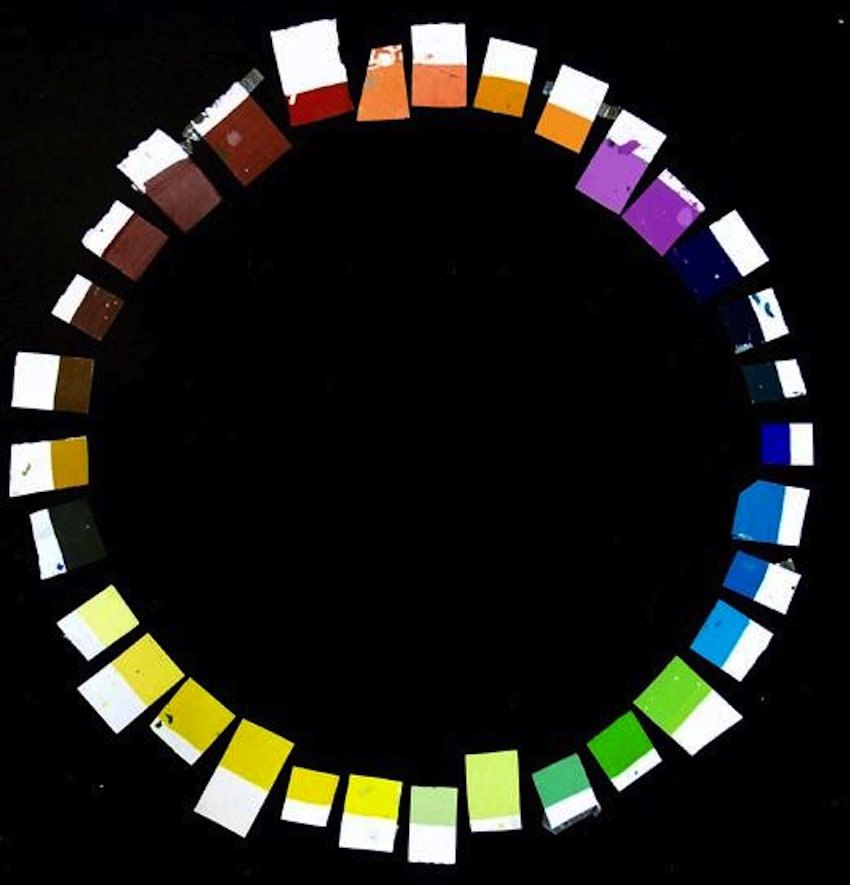 Which production / release / remix would you most like to have done?Working with Sly & Robbie and the whole crew at Compass Point Studios in Nassau in the late 70s to mid 80s sounds like a dream!
Oh yes! Do you have a favourite Compass Point production?The Grace Jones, and Gwen Guthrie`s "Padlock" productions are big faves of mine! But one of my all time favourite would be the Wally Badarou "Echoes" album.
What are your favourite places to play / hang out in?Our Sunday afternoon party "Gallery" in Tokyo we have been doing for 15 years with my dear friends DJ Nori, Fukuba and Kenji Hasegawa is one of my fave party to play at, it is such a relaxed family party with the best vibe and sound system. I love to go hear my friends DJ too on a regular basis when I don't play. We used to hang out a lot at our friend Gian Franco's restaurant Mangiami in the Lower East Side which closed down unfortunately last year, but he is opening a new restaurant in September. In Tokyo, I love this little music bar called Little Soul Cafe and the Yanaka neighbourhood.
Gallery is legendary. Very much the Tokyo "Loft". How did you meet the other people involved, and were the parties inspired by Mancuso?The 15th anniversary of Gallery last August 25th was very special! It is really magic to still be all together moving forward! Kenji Hasegawa and I met and worked together at Mr.Bongo. DJ Nori and Fukuba came back from NYC to Tokyo. Before Mr.Bongo, Kenji was working as a waiter at CAY which was originally a legendary music / restaurant venue from the `80s where they would have all kinds of amazing world music and deep Japanese music shows whilst serving dinner. Manu Dibango played at CAY for his 1st show in Japan. It was a very happening place. Jean Michel Basquiat and Keith Haring would hang out there while in Tokyo. CAY would have crazy dance parties. It is a really beautiful space with a South East Asian theme, plants, a nice stage, some paintings, and a great acoustic etc. Kenji, Nori and I felt the need to start a more relaxed and social kind of intimate Sunday Afternoon / Evening home party for our friends in reaction to all the conventional dark late-night dance music clubs. And CAY was the perfect place to do it. Probably if CAY hadn't existed we wouldn't have done it. Gallery was inspired by CAY, Mr.Bongo, David Mancuso's LOFT and the Body & Soul parties that were happening at the same time.
What is your favourite place outside of a bar / club / record shop?Our apartment, the Wild Style amphitheatre by East River Park in the Lower East Side next to our apartment, Isao's studio. Generally speaking museums, galleries, music studio, movie theatres, good restaurants, any comfortable place with friends actually!
Do you see yourself as part of any scene?I am very lucky to have a big eclectic family of open minded music friends all around the world. I guess I am part of this extended "real music" scene.
Who else would you include in the "real music" scene? Be careful not to miss anyone off."Real music" is my way to describe MUSIC, a scene where we enjoy all music of all families, where we care about the party and the sound.
Do you take any inspiration from visual artists?Any interesting and fresh visual works like paintings and movies have always been a primary inspiration in our music making process. Okamoto Taro and his works were a big inspiration for us on our journey to our 1st album. But also any kind of fun subcultures references that speak to us in our daily lives. For example, the track "Midnight Emperor" was named after this crazy Dekotora truck we were dying for. "Decotora" is this very specific Japanese truck subculture, kind of similar to "Lowriders", it is about truckers who work on their trucks and who decorate their trucks super crazy. We ended up shooting our artist pictures for the album with some of those trucks in a dark haunted tunnel in Atsugi…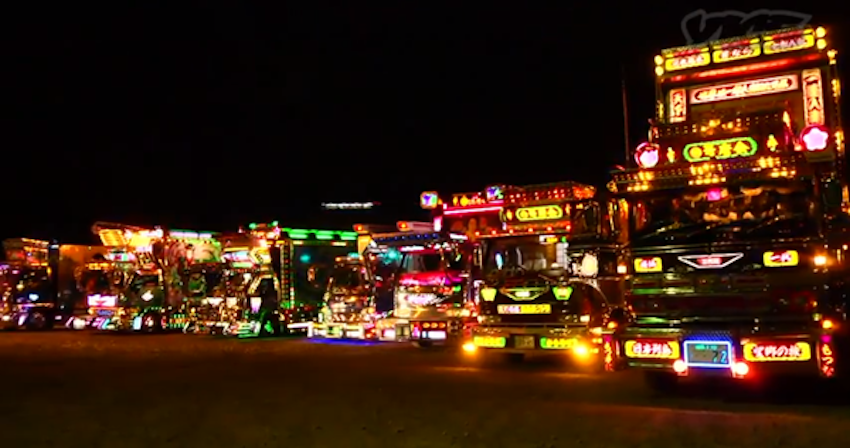 Which artists are you currently working with?Bing Ji Ling
Who would you most like to work with?Sakamoto Ryuichi
Any chance of this happening? He seems to be up for collaborations with younger artists?It is not impossible, we met once, and we have lots of music and artist friends in common…
Does playing and making music pay the rent?It does sometimes eventually, it is tough, I do also some sound design work and music consulting, and I run an audio brand called Phonon with my partner Isao in Tokyo.
Are Tokyo Black Star recording at the moment?We have a new track called "X" we did for the Y-3 10th anniversary. We have a couple of new tracks we are finishing up. I am planning to release one of them on my label "World Famous" which I am launching the end of this year / beginning of next.
What sites, if any, do you regularly check on-line?The New York Times, Facebook, netflix, discogs, nowness, honey.com
What was the last book you read?Patti Smith "Just Kids"
Great book. Maybe you could do something with Patti?I never thought about this…
What is your favourite book?So many to choose from, as a novel Gabriel Garcia Marquez "One Hundred years of solitude" is one of my favourites since the 1st time I read it in my teens. In terms of Japanese literature I have been a big Mishima fan, "The Temple of the Golden Pavillion", "Confessions of a Mask", "The Sound Of Waves"… There is also this amazing big book in English "Yakuza – The Explosive Account Of Japan's criminal underworld" which I highly recommend.
I have to admit that I find Japanese literature hard going, worthwhile and thought provoking, but hard going. The only Mishima I have read is "The Sound Of Waves". Have you read the "Box Man" by Kobe Abe?I have never read "Box Man" but I am a very big fan of some of his collaborations he did with the Japanese film director Hiroshi Teshigahara in the film adaptations of his novels "The Pitfall", with music by Toru Takemitsu, of whom I am a big fan, and "Woman In The Dunes" which are masterpieces!
What was the last film you saw?"The Act of Killing" by Joshua Oppenheimer, a must see, WOW, you have to watch it, wordless!
Thanks for this Alex. I live in the middle of nowhere, cut off from the World, and this really does look like it needs to be seen. Thank you so much for having me on your great website! Where are in you in Japan? Hopefully we will see each other one of these days on one of my trips in Japan.
I hope so. It`s been quite a while since I ventured out of my hideaway.
What is your favourite film?"Les Tontons flingueurs" by Georges Lautner and "Dialogues" by Michel Audiard is definitely one of my favourites.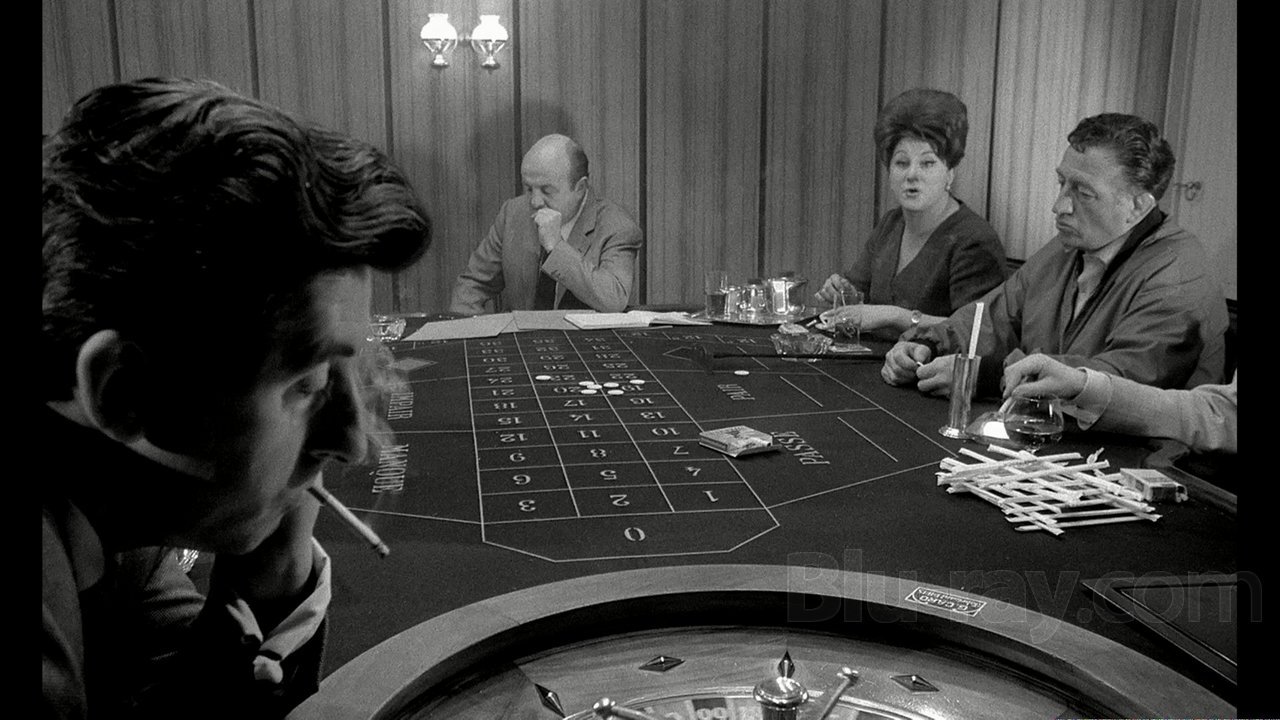 What is your favourite piece of music? If that`s too difficult, what`s your current favourite piece of music?My current favorite would be this beautiful caribbean midtempo disco record D.Crowe "Boogie down" I got recently in NYC that I put on my Test Pressing podcast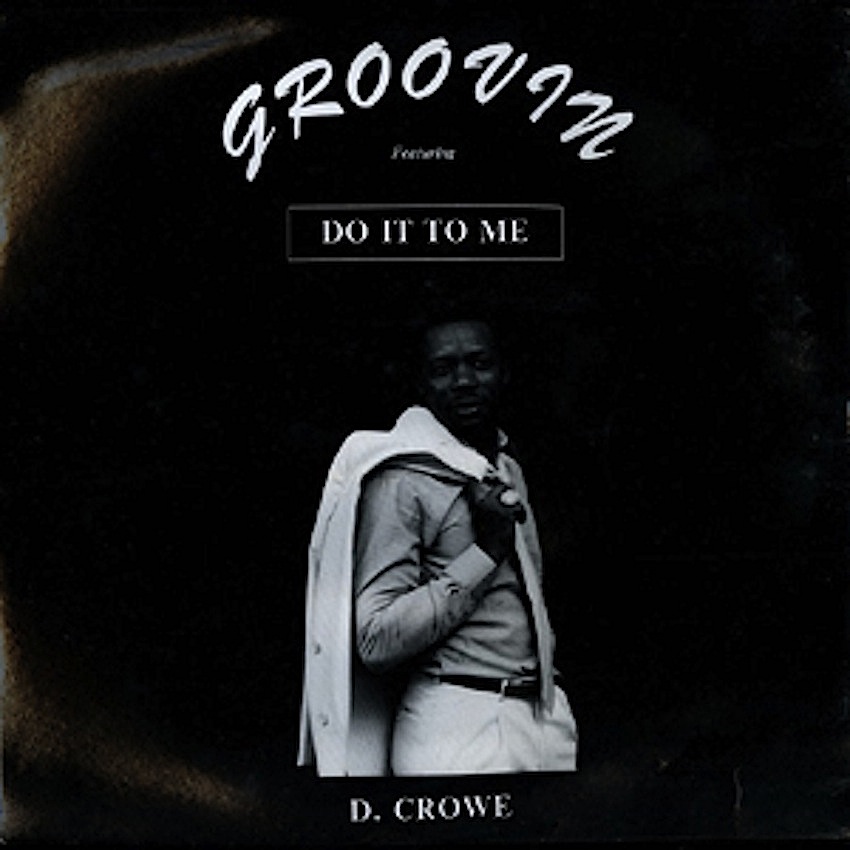 Can you name 3 records for sunset / sunrise?I am super jet-lagged from our trip in LA, I am up watching a beautiful sunrise in Tokyo hearing the cicadas, I can hear in my head Sakamoto Ryuichi beautiful ambient piano piece "Bathroom" and then mixed to Brian Briggs "AEO"… At sunset, I am feeling this great balearic cosmic electronic masterpiece "Pinnacles" by Edgar Froese
Can you name 3 records to start a party?Some of my big party starters classics I have been playing a lot over the years are: Direct Current`s "Everybody Here Must Party", Hamilton Bohannon`s "Let's Start The Dance". Any Bohannon records, so funky! I am a very big fan, and Harari`s "Party".
The "Originals Volume 10" complied by Alex From Tokyo is in the shops now. A fitting conclusion to an excellent series. If you own the full set then between them that`s all the music a sane person would ever really need.