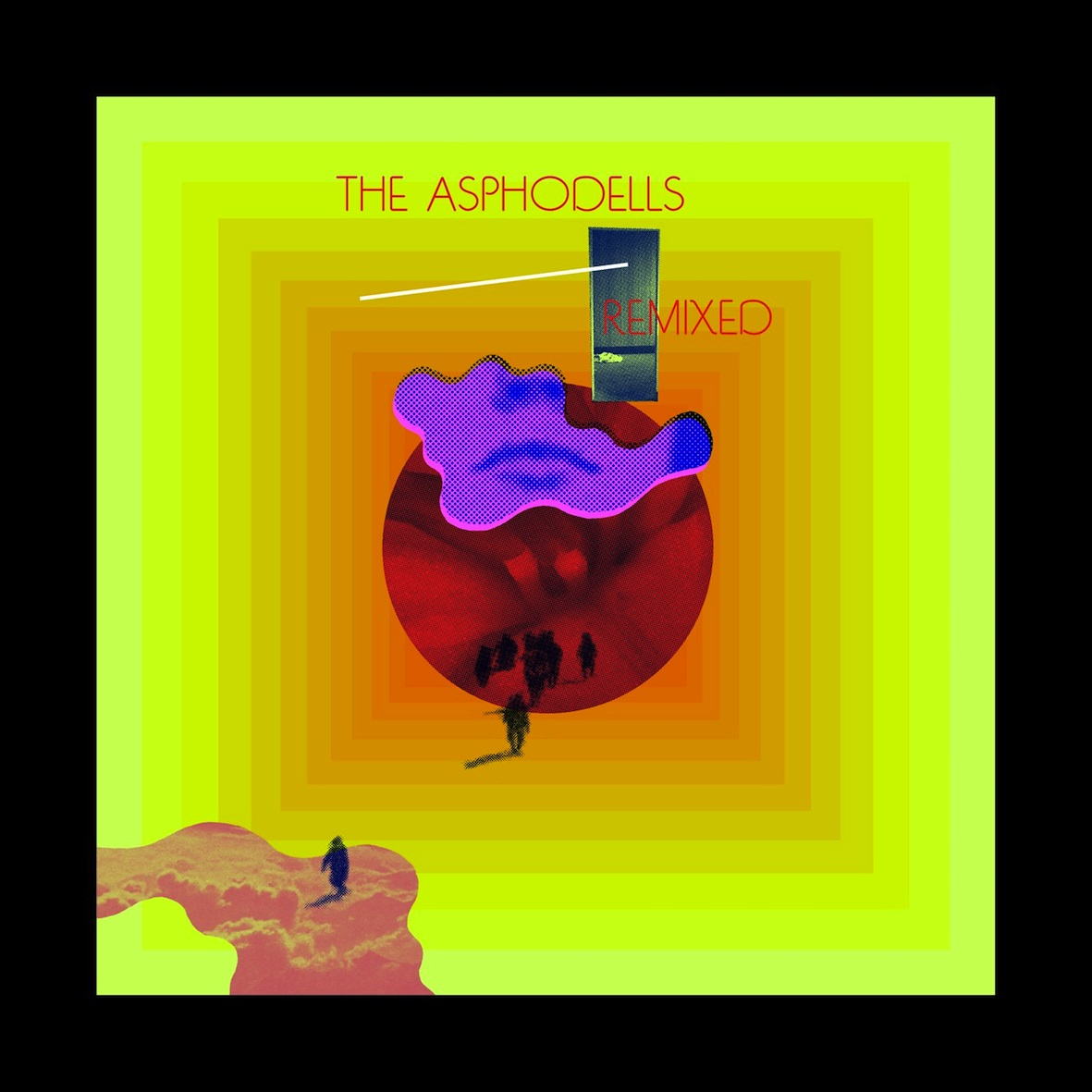 To be honest, I found "Ruled By Passion, Destroyed By Lust" a bit claustrophobic. On "We Are The Axis", Weatherall sings an ode to studio tan and spending all his time in a hole in the ground, and for the length of the record it feels like you are down there with him. Dark isn`t the right word. It is without light.
These remixes all pull The Asphodells` music out of the Scrutton Street bunker. While none of them frolic in a summer`s meadow, making daisy chains or searching for four leaf clovers, they do let in some air, take the occupants for a brisk walk down the pub.
"Another Lonely City" has its Electro made more explicitly Drexciyan by Group Rhoda, who don breathing apparatus to seek out the wisdom of the ancient Atlantean afronaughts. A civilization not lost but hiding (and who can blame them). Danielle Baldelli & DJ Rocca focus instead on the Post-Punk Hi-life guitar, the imagined Lagos of Seccession`s "Touch". It`s their best production to date in my humble opinion.
Phil Kieran (who`s "Carousel" is finally in the shops) turns in the most respectful take here. His extension of "Late Flowering Lust" sounds as if it could have been done by the band themselves. A Bird Scarer 10" Dub plate where someone`s opened a window if not the door. Weatherall gets gated. His vocals benefit throughout from the contrasts provided by the participating artists & friends.
"Beglammered", the most "danceable" track from the original album (we`ll it`s the only one I`ve heard played in Tokyo) gets treatments first from Justin Robertson and then from Richard Sen. Robertson has the Sabres Of Paradise working over The Suns Of Arqa. A Papua New Guinea of Sul-E-Stomp, with a mutating 303 B-line, while Sen has Fabi Paras jamming Jhalib along to Simple Minds` "Theme For Great Cities". The bass-line now is the sound of UK House, any time between `86 -`89. Early doors at a clandestine Shoom-like gathering. Intent, with some menace.
Black Merlin turns on his ZTT machine and turns the Hannett / Basement 5 of "Skwatch" into a Frankie Says "Sex Mix". The Anti-Group Popped by Zeus B. Held and tuned for Boccaccio. The Hardway Bros. keep their recent "Walk The Night" vibe, and cruise "Never There" through red light and noisy games arcades, dressed like Paul Rutherford and accompanied by Jim French Longhorns.
The standout for me is Daniel Avery`s work on the aforementioned "We Are The Axis" (previously released as a 12 for Record Store Day). More "Closer" than New Order. Pink Industry or Tropic Of Cancer on Blackest Ever Black. With the same track, Scott Fraser does a Paranoid London. Eats glue. Marcus Mixx doing it live with Armando.
Ivan Smagghe has the metallic digeridoo of "One Minute`s Silence" attempt to harmonise with itself, and then sends sine waves crying down the roads created as it falls out of phase. A strange concluding combination of the Penguin Café Orchestra, Hawaiian steel and Thomas Brinkmann.
You can order the CD and / or vinyl direct from The Rotters` Golf Club here.