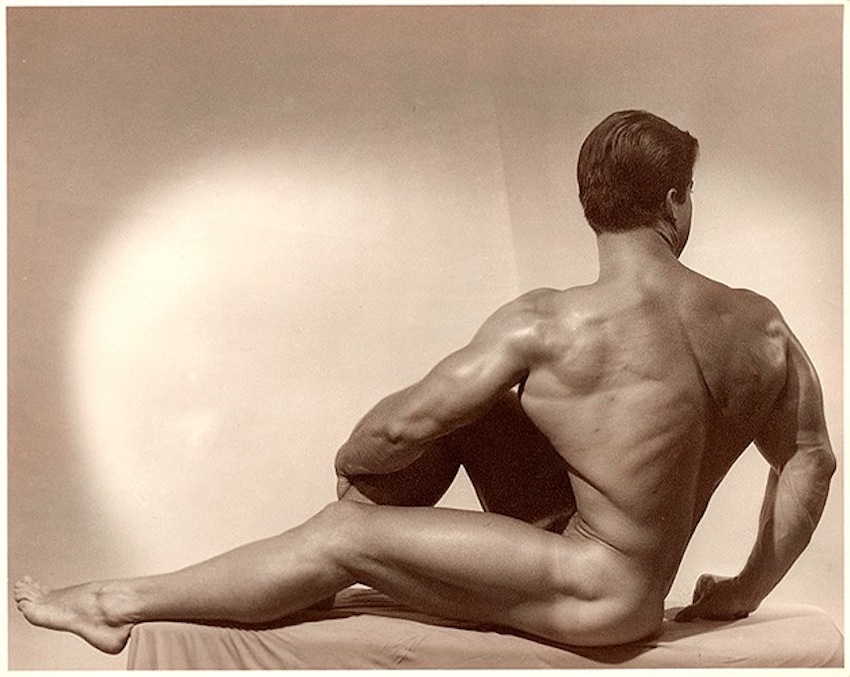 Where are you based?The internet
Is this your hometown?It is everybody's
What is your first musical memory?My Grandmother Singing
Can you remember what song?"Quantanamera" is the first song that I immediately remember.
What was the first record you bought?"Bad" by Michael Jackson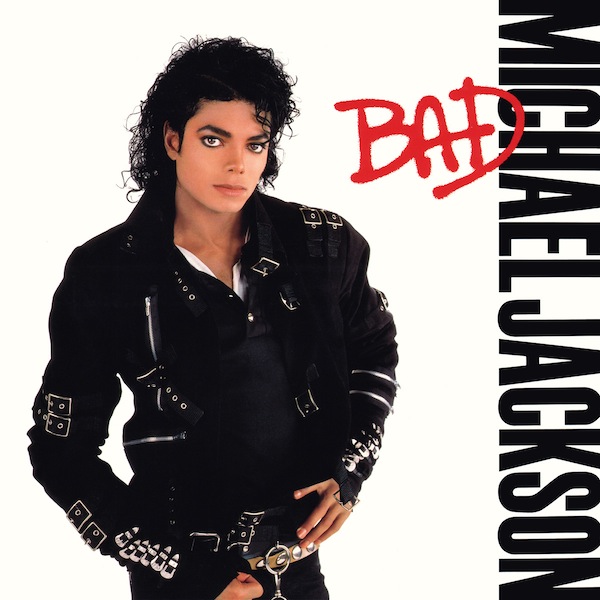 What was the last record you bought?"Eli" by Jan Akkerman & Kaz Lux
What is it that you like about this record?Kaz Lux's vocals seem to make Akkerman forget, just for a moment, that he want to play Jazz and Prog. It is very soothing and musical. The restraint shown is admirable.
What inspired you to start DJing / making music?Frustration
Frustration with what? Music? DJs? Frustration in everything and the need for any creative outlet to relieve that frustration. Mainly frustration with myself.
How long have you been DJing / making music?"Man Power" was born in May this year.
How would you describe your sound?Personal
Which production / release / remix are you most proud of?"Song with a Name" (Coming on Hivern Discs)
Which production / release / remix would you most like to have done?"The Sun Always Shines on TV" by Ah Ha / Alan Tarney
Why this track?I play the instrumental at 33. It becomes just big machine driven emotion. Fragile yet stoic. I like the fact that this is not what Alan Tarney intended, but it's there inside the song to be found.
What are your favourite places to play / hang out in?Tel Aviv is my new favourite place right now.
Why Tel Aviv?They are doing their own thing outside of everywhere else and it sounds amazing. There is a huge optimism in the clubs that is underpinned by a dark New Wave sensibility in their music. The people are also very friendly and very beautiful.
What is your favourite place outside of a bar / club / record shop?A library
Do you see yourself as part of any scene?We're all part of a new democratic internet scene.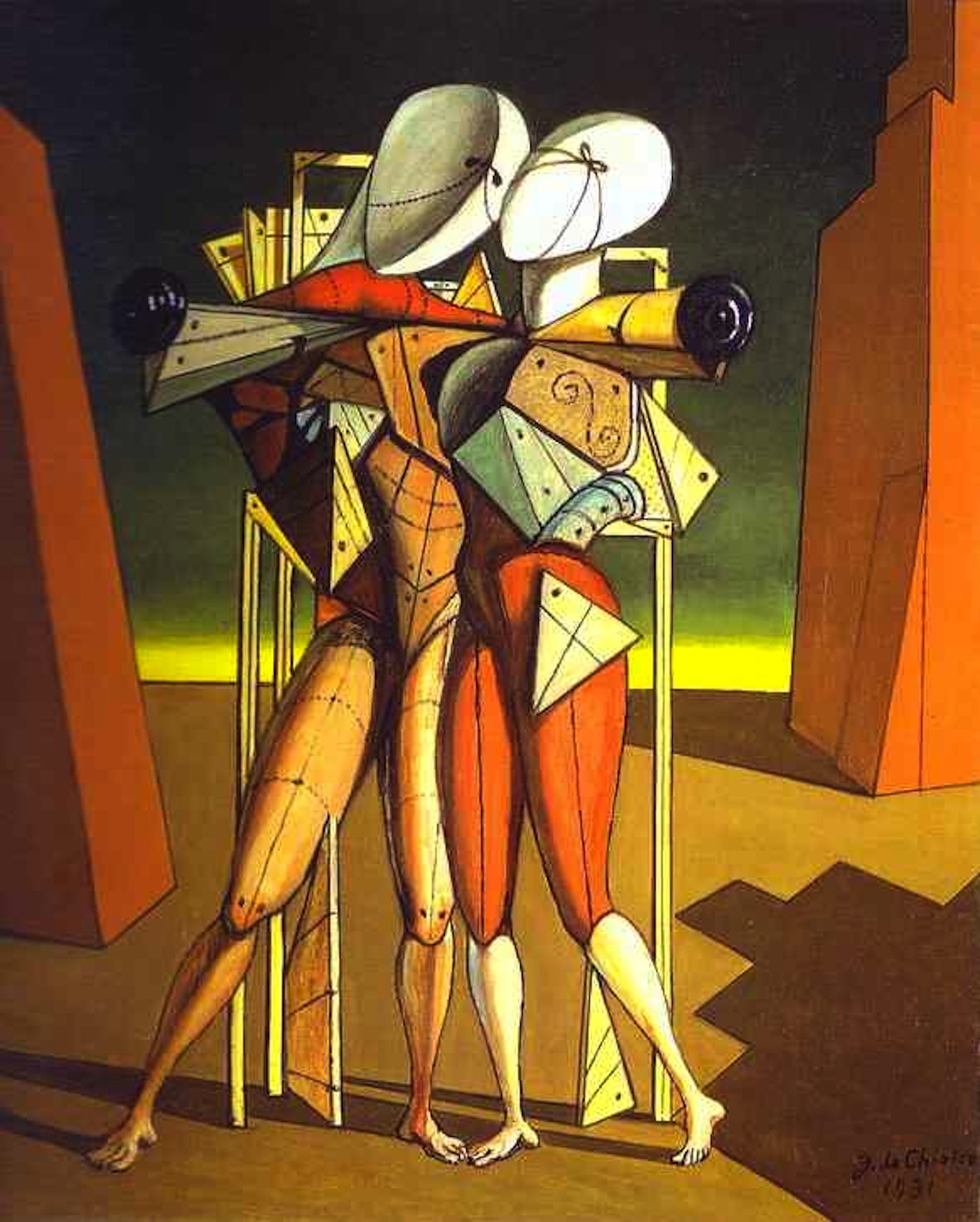 Who is your favourite visual artist?Georgio De Chirico
He`s kinda somewhere between Dali and Picasso`s Cubism. What is it that you like about his work?It reminds me of dreams that I have. A strange mix of the familiar on an alien plane.
With the images that you use to present yourself on the internet I was expecting you to say Jim French or Tom Of Finland.The images I use aren't really meant to be expressive of anything. I wanted to just find something that people would have a strong response too, but where that response would vary. Whether the response was arousal, revulsion, amusement, or a mixture of many response.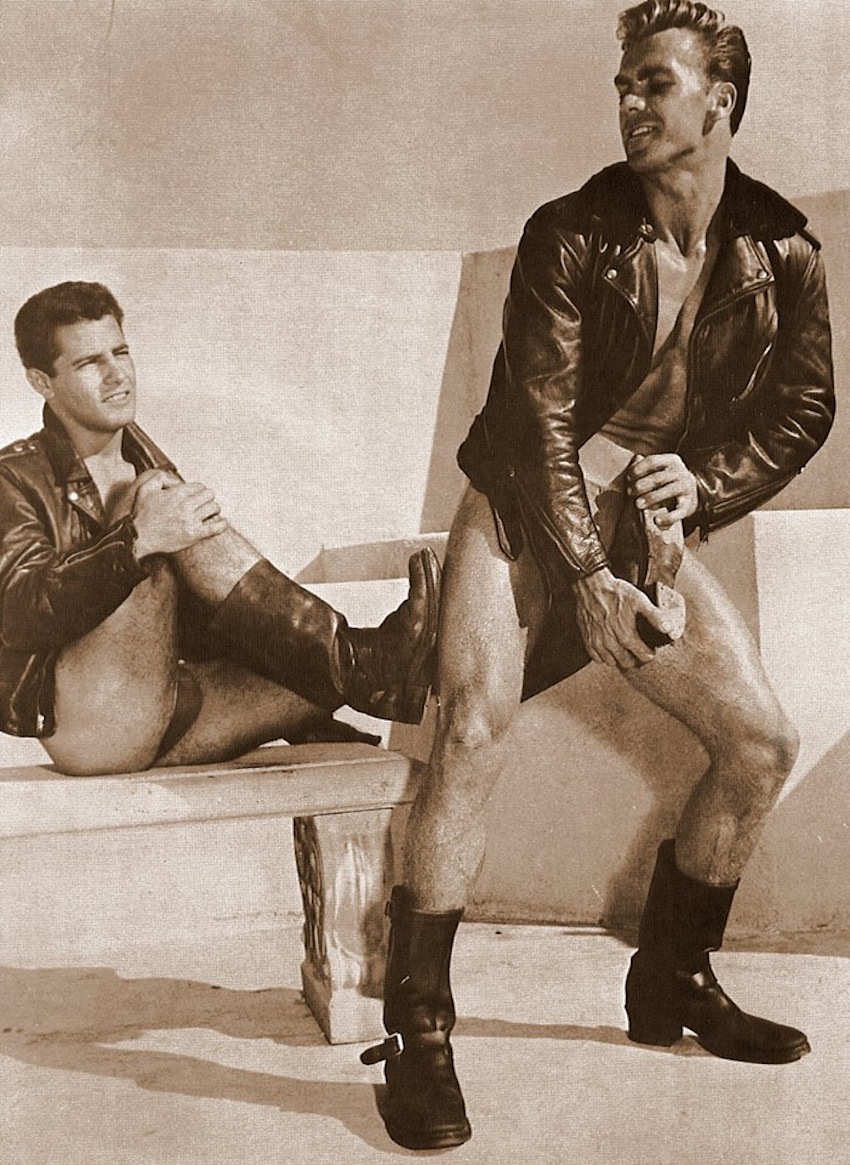 Who are you currently working with?I am planning different projects that will hopefully involve contributionfrom Jennifer Cardini, Hugo Capablanca, Sean Johnston, Last Waltz, Naduve.
How did the remix of 9DW forthcoming on Is It Balearic? come about? What were you trying to achieve with this remix? I wanted to take the warmth out of the track but still leave optimism and hopefully some beauty.
Who would you most like to work with?Vangelis
Your music bears strong soundtrack overtones. Would Vangelis be an influence? Do you have a favourite Vangelis soundtrack? Who else has influenced your music?Blade runner must be my favourite soundtrack, it is also my favourite film. I'm currently finishing my album which is due out around Easter next year. I like Laurie Anderson very much, as well as Peter Gabriel, Radiohead, Patrick Cowley, DJ Pierre, James Holden, Westbam, Philip Glass, Julien Jewel. Many obvious but important musicians really.
Does playing and making music pay the rent?Yes
What sites, if any, do you regularly check on-line?Sky Scanner and Kayak.
Do you travel a lot?Yes. I am involved in other projects which let me travel also. I'm very fortunate to be able to visit a lot of exciting places and meet lots of very nice people.
You`ve recently played your first gigs in Berlin and Glasgow. How did they go? Were you DJing or playing live? Did you manage to keep your identity concealed? What gigs do you have lined up?So far I have DJed in the 2 cities you mention as well as Unknown in Croatia, Tel Aviv and Ibiza. The gigs have all been wonderful and I've been fortunate to play without compromising what I want to say. I have been able to keep my identity from being important, but with some of the bigger gigs coming up I'm forced to consider that an element of disguise may be necessary.
I've taken some time off from gigs to finish the album and complete the other releases and remixes I need to finish, but I currently have a couple of gigs booked in for France at the end of the year, as well as a return to play the UK in early 2014. I will be gigging more regularly next year and I've been lucky enough to have 2 fantastic agencies ask to work with me, as I hate that side of self promotion. At the moment I am DJing, but a live show is my next project after completing the album.
What was the last book you read?"Blood's A Rover" by James Elroy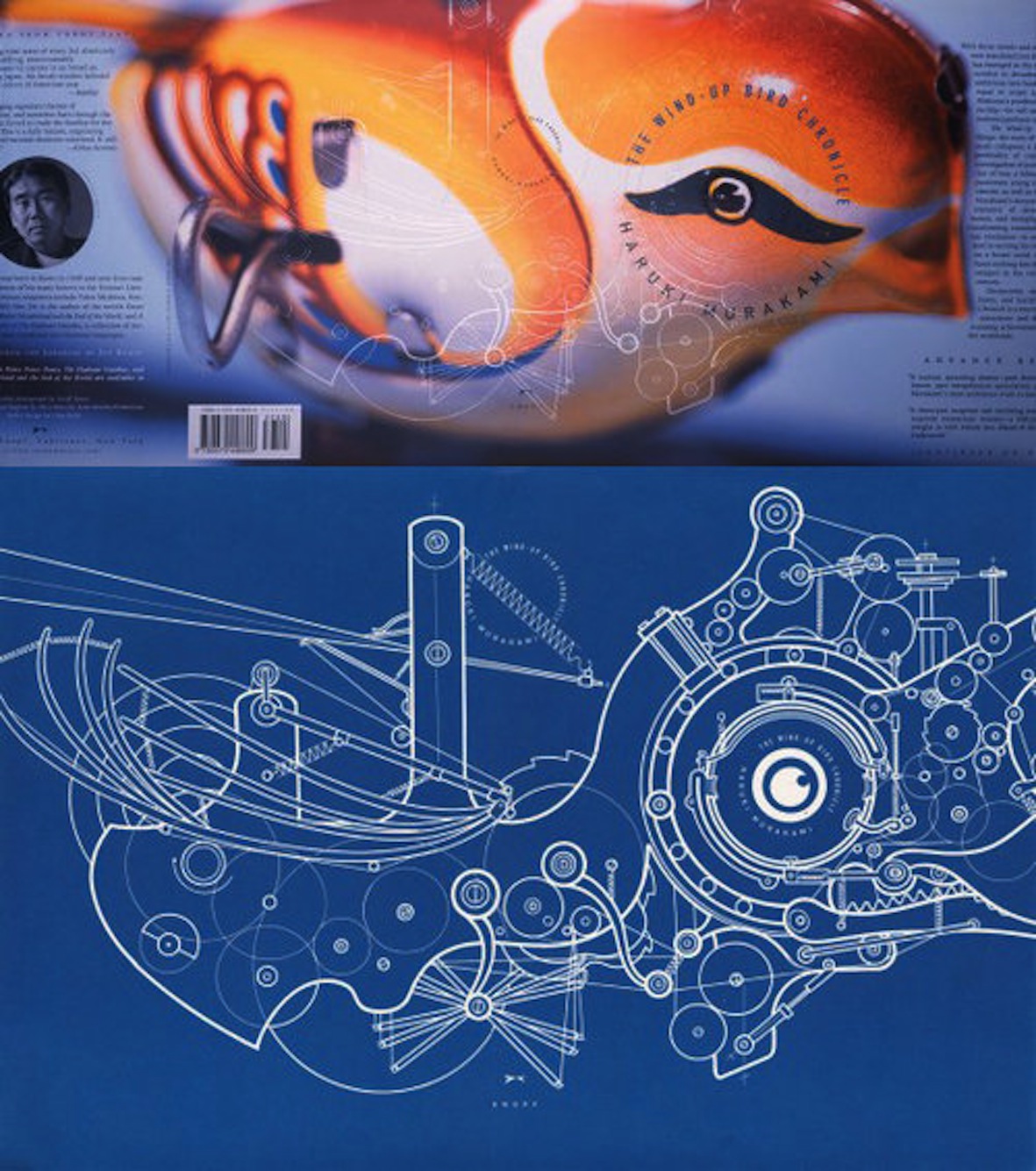 What is your favourite book?"The Wind Up Bird Chronicle" by Haruki Murakami
What is it that you like about this book?It offers no answers and no resolution. The book begins at a moment and ends in another. All you witness are the events between these moments. There is no "arc". There is only what happens in this time.
What was the last film you saw?Something with Batman
What is your favourite film?Anything without Batman
What is your favourite piece of music? If that`s too difficult, what`s your current favourite piece of music?"It's A Man's Man's World" by James Brown (no pun intended)
Can you name 3 records for sunset / sunrise?
Sunset
Air / All I Need
David Crosby / Orleans
Slam / Azure (33 – 6)
Can you name 3 records to start a party?
Lonnie Gordon / Right Before My Eyes (Remix 2)
Oni Ayhun / Oar 3
Eddie Kendricks / Thanks for the Memories (Lee Douglas Edit)