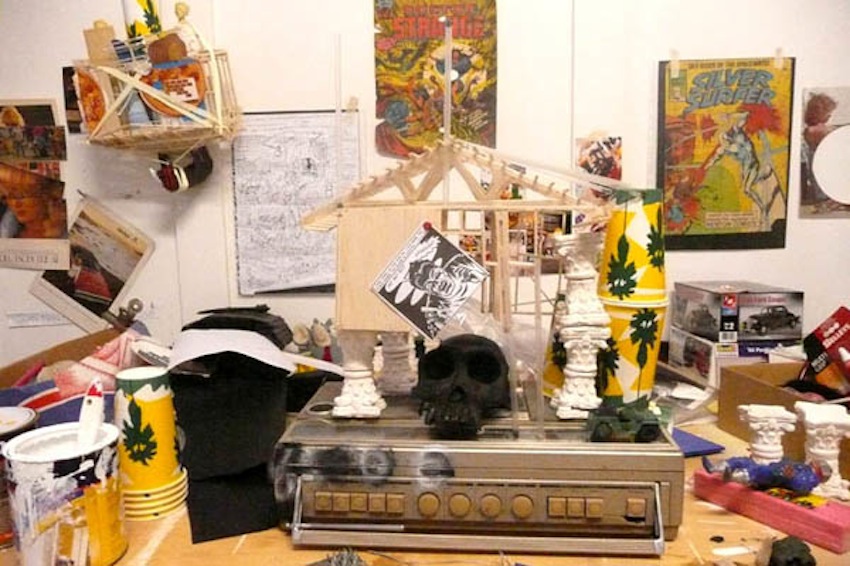 Where are you based?

Sydney, Australia.


Is this your hometown?Lived in Melbourne up until transplanting here for work last January.


What is your first musical memory?

Cruising the neighbourhood with mum listening to Elton John cassettes.
Any Elton favourites?"Rocket Man" is deeply sentimental.
What was the first record you bought?

Red Hot Chilli Peppers "Blood Sugar Sex Magik"
What was the last record you bought?Vakula "You've Never Been To Konotop (Selected Works 2009-2012)"
What is it that you like about Vakula?His sophisticated production style. This collection is a master work. Quality on many levels, from cosmic House with cocooning synths to faux-Japanese Free Jazz.
What inspired you to start DJing / the radio show?Triple R blew my mind wide open all through high school. The cure for suburban boredom. An important voice for Melbourne culture since the late `70s and an instant entry point for the uninitiated. Picture every third car in the inner city proudly displaying a 3RRR bumper sticker. The station gives its hosts absolute freedom. Compelling programming presented with passion. I'm yet to come across anything else like it. To be involved in that was an exhilarating proposition. I'm very romantic about non-playlisted FM radio. The thought that someone scanning the FM band could accidently discover their ultimate sound. That's now an endangered possibility.
How long have you been DJing / running the radio show?I volunteered at the station for a while, filling in and doing graveyards, before committing to a full-time show from December 2006 to February 2013. I`ve been broadcasting weekly from home ever since, with NTS picking us up monthly.
You talk passionately about FM radio, and threw a whole load of enthusiasm at the medium. Do you think a lot of people still listen to the actual radio?People are probably tuning out worldwide but if you're in Melbourne and give half a damn about culture, you're listening to 3RRR or its likeminded alternative 3PBS. The interest is big enough for two of them to exist.
I do a local FM show here, and pulling in advertisers and sponsors is not easy, as most of the companies we talk to make the assumption that people are plugged into their iphones and accessing music through Youtube, Soundcloud, etc, and the myriad internet stations & web sites (like ours and yours). Do you think that FM Radio can remain viable? Running a studio is obviously a lot more cash and work than putting an mp3 on-line. A lot of the time it does feel like a community project rather than a "business". Any tips for turning it around? How does the Triple R keep doing what it`s doing?Triple R is funded by 13,000+ listeners a year plus all the regular tasteful sponsorship and advertising. People are fanatical about it, signing up their pets and unborn children during the annual two week subscriber drive and the numbers grow each year so they've built an immunity to the trends you mention. I guess its sustainability is in its 37 year history / experience. Something you can't replicate. Newer starts up are always going to be a struggle.
I do know that people listen when they are driving. Largely for traffic updates.I can't work out what's worse in Sydney, the radio or the traffic. I could do without either.
How did your hook up with NTS happen?I can thank Mike Petillo and Andrew Field-Pickering at Future Times for looping us in there.
How would you describe your sound / the radio show`s sound?A collective consciousness.
Michael, do you make music at the moment?Nope and never aspired to. Happy to remain a facilitator.
What are your favourite places to play / hang out in?Underground at the Mercat X. Bamboo Musik's stomping ground. Social club. Booming sound. Quality booking. The mind's playground. It's a real time snatcher. You can age down there without even knowing it.
Are these places in Melbourne? Sydney?Melbourne. That's actually just one place, The Mercat X. If we're talking Sydney, it doesn't get much better than a warehouse jam in Marrickville / St. Peters or a tamer drink with friends at a DJ bar called Freda's.
What is your favourite place outside of a bar / club / record shop?Around the bend at Half Moon Bay or swimming in Warrandyte, the clean end of Melbourne's toxic Yarra River.
Do you see yourself as part of any scene?I guess there`s a bunch of us here that are kinda riding the same wave, each with their individual slant. Not everyone hangs out together, rather socialising in different configurations. Supporting. Bell Towers / Roman Wafers and Misha Hollenbach (collectively Bamboo Musik DJs), Michael Ozone, Tornado Wallace, Otologic, Canyons, Steele Bonus, Andras Fox, Roland Tings, Andee Frost, Gordy, Biscuit (Totebagz), Cut Copy, Standish/Carlyon etc and all the good people surrounding that aren't necessarily directly involved in music but love it and bring the atmosphere.
Tornado Wallace told me that he thought that you and Noise In My Head were vital to the music scene in Melbourne.Ha. It was a good basis for our early interactions. He and his Animals Dancing crew will probably be awarded the keys to the city soon. It's exciting seeing their New Years Day bill: Kyle Hall, Thomas Bullock, Cos/Mes, Chida, Lovefingers, Suzanne Kraft and Jonny Nash. I wouldn't have expected that lineup to be possible a few years ago. The scene has evolved big time.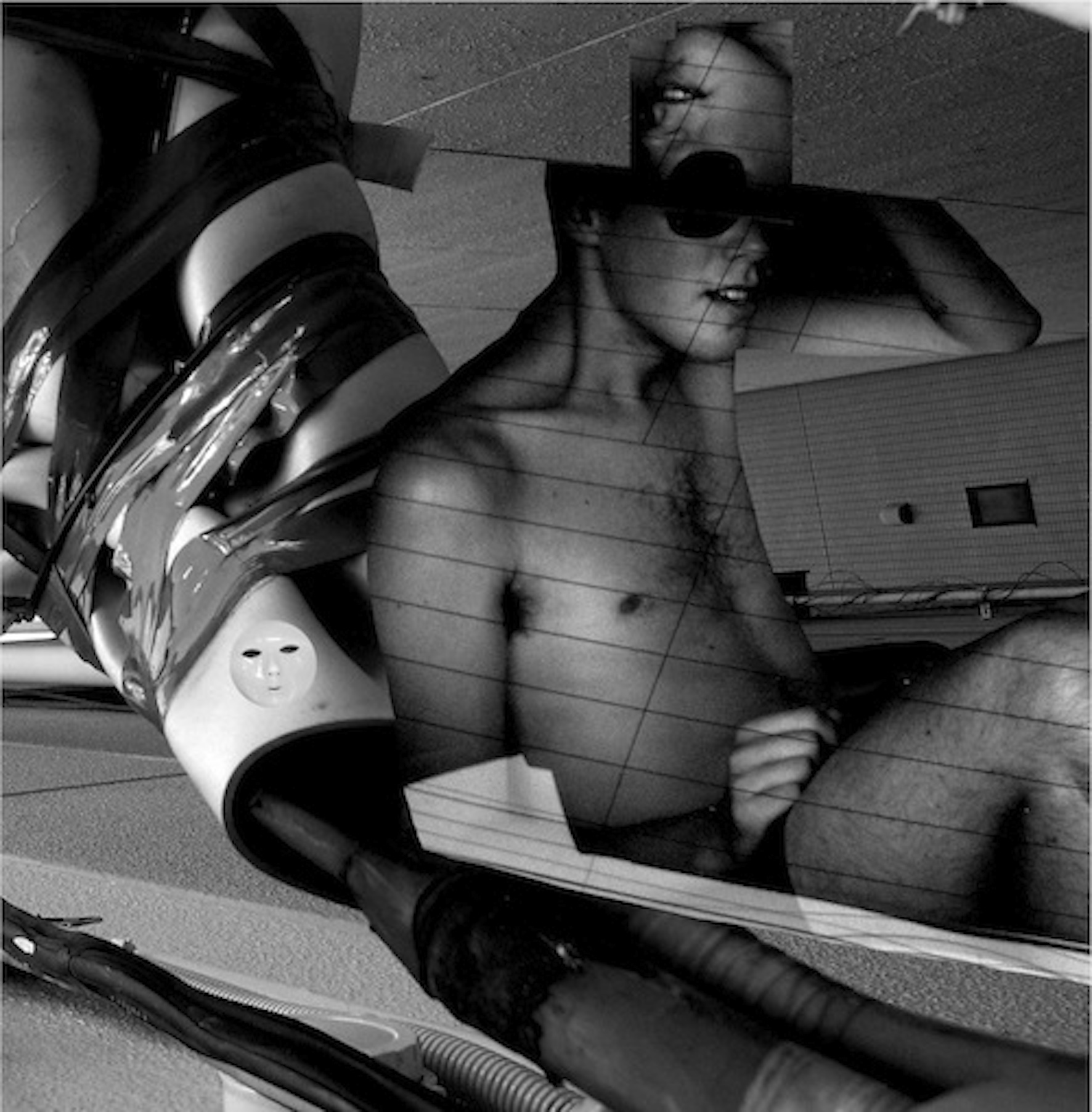 Which visual artists would you cite as a source of inspiration / influence?Misha Hollenbach. He runs outsider culture hub / fashion label Perks and Mini with his wife Shauna T. His mixtapes and early NIMH mixes are seminal. They really connected the dots. My wardrobe's full of it but the label just speaks to me. My favourite designs have re-appropriated Bobby Konders, "B-2 Unit", Best Record, "Was Dog A Doughnut", Guru Guru, Black Flag. All important foundations in my musical makeup. Plus I only dress for comfort and they've got that nailed like no other. It's the international secret handshake for freaks. I've made great friends travelling through Japan and the States solely from strangers commenting on me wearing P.A.M. That's pretty extraordinary. Also Thomas Jeppe who used to supply all the photos for our website before hosting guests really took over and we surrendered to running portraits. He's a nomadic photographer, painter, installation artist, tattooist and publisher whose humoured work idolises the good life. The hardest worker who lives for the club.
I know PAM pretty well. I used to be associated to a shop in the UK, The One40Five Store in Brighton, that used to stock them. I was always more of a Silas man myself to be honest, Russell was another associate. These days I`m afraid I`m too old to even consider wearing a T-shirt. I'll forget to turn the iron off so t-shirts usually win over button ups.
Misha`s artwork is interesting. I`ve always liked collage. His stuff is kinda dark though. What`s he like in the flesh?Funghi / fun guy. Cheeky. Suffers no fools. I rarely see him away from the DJ booth these days.
Who are you currently working with?At Modular HQ, helping set up Cut Copy's next album and Nicolas Jaar's new collaboration, Darkside, amongst other things. Both reclaim the album format, which most artists of that scale have neglected. Without giving anything away, there'll be a big reveal next year that will stop music fans in their tracks worldwide.
Modular seem to straddle both Rock and Club music, with a lot of interaction between the two. Remixes of Wolfmother and Tame Impala spring to mind. Cut Copy and Canyons obviously do both. Is this the ethos of the label?Not by design. The label actually released a lot of Surf, singer-songwriters and Indie Pop in the early days before hitting a stride with generation defining club music and rock bands like Wolfmother and Tame.
I`ve just been sent the Shine 2009 album. Are you involved in that at all?They made the album before we joined the party. It's a super cool summer record. Breezy Scandinavian pop with nods to `90s jungle and drum 'n' bass. A new fusion? Reminds me a lot of high school.
What is your role at Modular?A&R and special projects unit.
Who would you most like to work with?

Radio wise I would love to host mixes from PPU's Andrew Morgan, Maurice Fulton, Joel Martin, someone please give him a nudge, Legowelt, Danny Wang, Vidal Benjamin, Francois K, Hunee, ALTZ, Mudd, Baris K, Thomas Bullock, Jeff Mills
Does playing music pay the rent?It only pays for more records.
What sites, if any, do you regularly check on-line?Abandoned Luncheonette, Discogs, LN-CC.
Do you know the LN-CC chaps?Yet to meet them. I'm planning to do a 10 hour live broadcast over summer which hopefully coincides with Jonny Nash's visit.
What was the last book you read?Not that I actually read it but Chee's "Obscure Sound" is jammed eye candy. Encouraging me to learn the language. Kennedy Magazine which Chris Kontos co-edited is also a solid read cover to cover.
I still need to order a copy of Kennedy. Chee`s book is great. Do you think there would be a market for an English version?Probably. Chee's original style and sound resonates across the globe and there are enough champions out there to promote its importance. Do you want to translate it?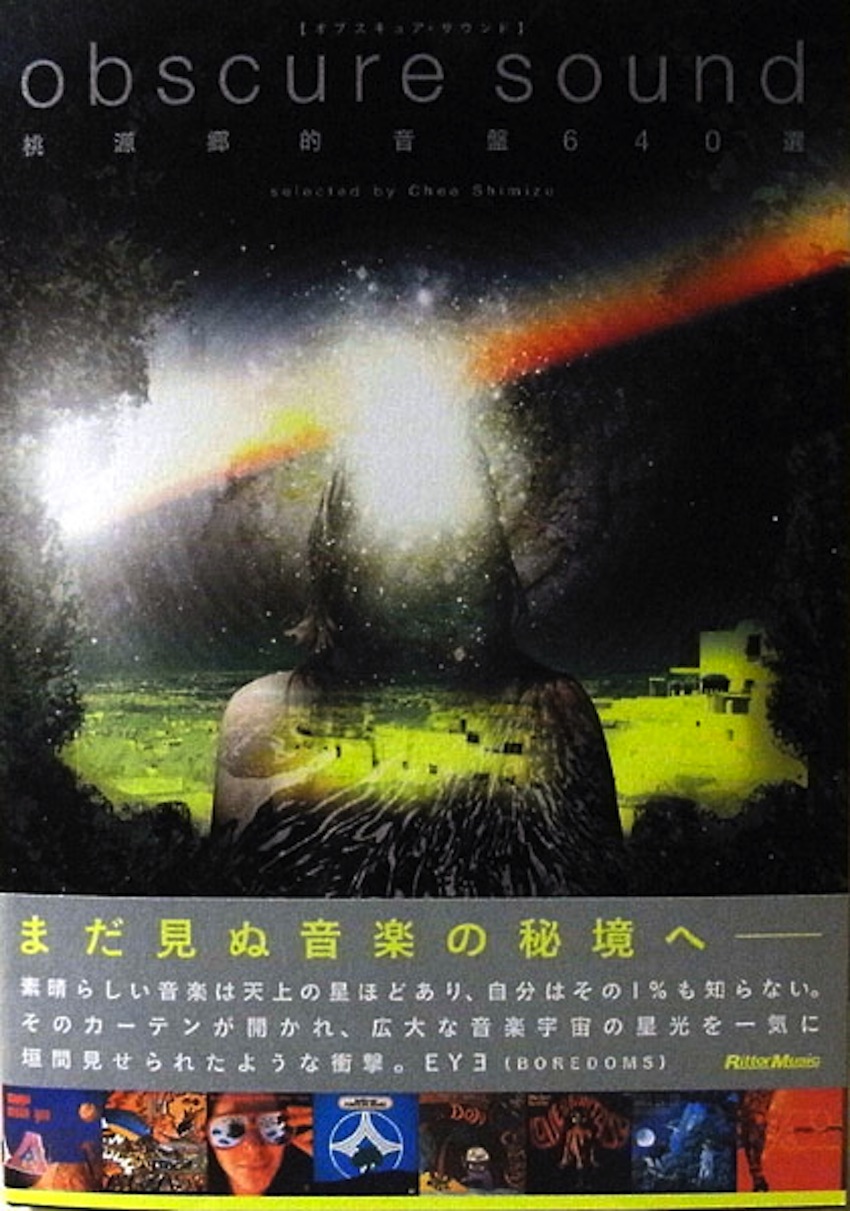 What is your favourite book?

My attention span is better designed for `zines and art books.
What was the last film you saw?To Live and Die in L.A.
What is your favourite film?The Player. Followed by Blood Simple, House, Suspiria, Blow Out and Scanners.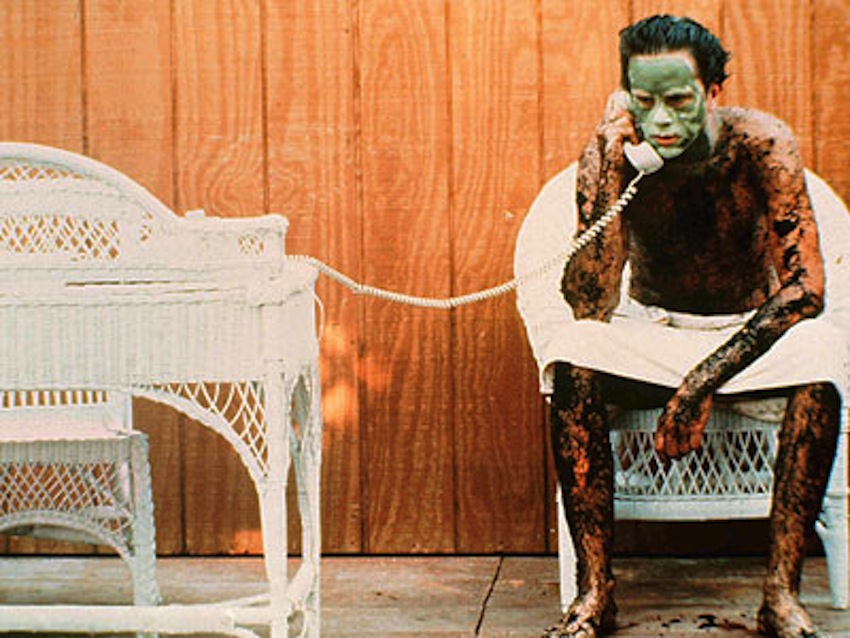 What is your favourite piece of music? If that`s too difficult, what`s your current favourite piece of music?Yup, too difficult. But Andras Fox feat. Oscar Slorach-Thorn "Running Late" would be my most played song of 2013. Winning combination.
I just bought a copy of this, and played it on the radio, following your recommendation. Love Andras` work.Last I heard they were working on their follow-up "Cafe Romantica", named after the quintessential drunk food spot in Melbourne. Can't wait to hear that freaky talent pressed.
Can you name 3 records for sunrise?
Pal Joey Presents Expression / Ancestral Groove (DJ Duke's Deep Groove)
Pet Shop Boys / We All Feel Better In The Dark (After Hours Climax)
Tomoki Kanda / Everybody Wants To Rule The World
Can you name 3 records to start a party?
Carmen / Time To Move
Time Bandits / I Am Only Shooting Love
Bell Towers / Theme From Bamboo Musik