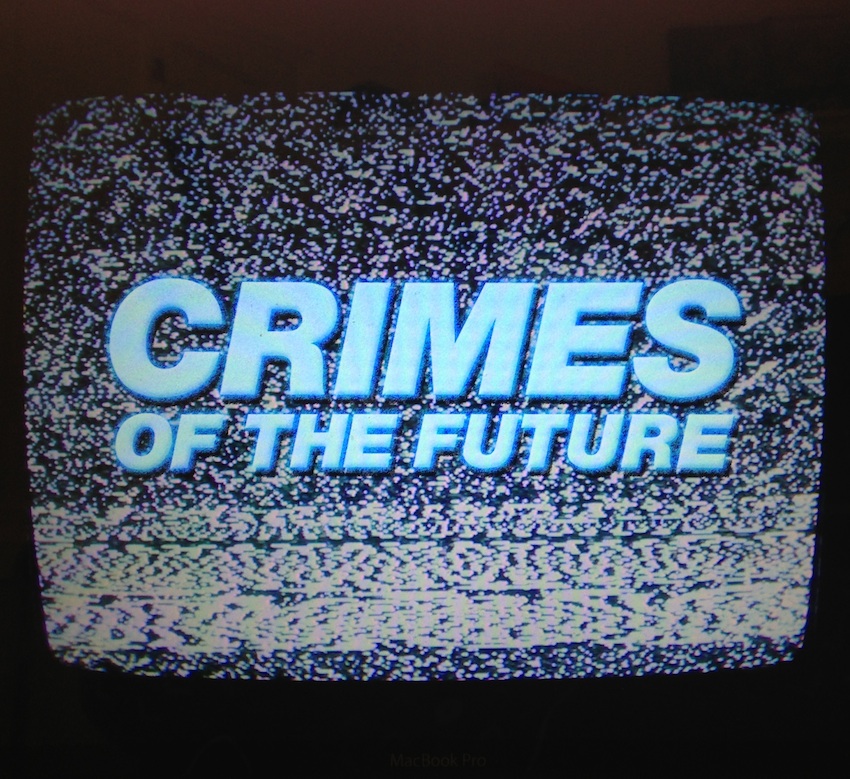 Crimes Of The Future is the label arising from the Glasgow party of the same name hosted by Scott Fraser and Timothy Fairplay. Given that the name is lifted from a film by David Cronenberg (a key character in which just happens to be called "Antoine Rouge"), then you might expect cinema, and perhaps cinema of a darker nature, to have some impact on the music released. I don`t know if that`s a "brief" but it`s certainly the case here.
Hi-Fi Cold Wave and urgent Electro soundtrack a Sci-Fi Horror chase through a busy `70s / `80s futuristic shopping plaza. A maniac lost in a glass maze of reflections and mannequins.
Soca phantoms dance above Footwork bass and drum patterns (a bit like William Kouam Djoko`s last 12). "Bangs And Works" meets Czechoslovakian surrealism.
John Carpenter survivors, cut off by electrical storms, prepare for siege. Farley Jackmaster Funk let`s `em know he knows House as a maelstrom builds towards the eye.
Klaus Schulze`s swing is painted Snowy Red and credits roll on a non-Hollywood ending, sending you from the theatre in dread, silent, suspicious of your neighbour.
Honestly, if you bought the compilation of Patrick Cowley`s music for Fox VHS then I can`t see any reason why you wouldn`t buy this, other than the kind of snobbery that we cultivate over something old versus something new.