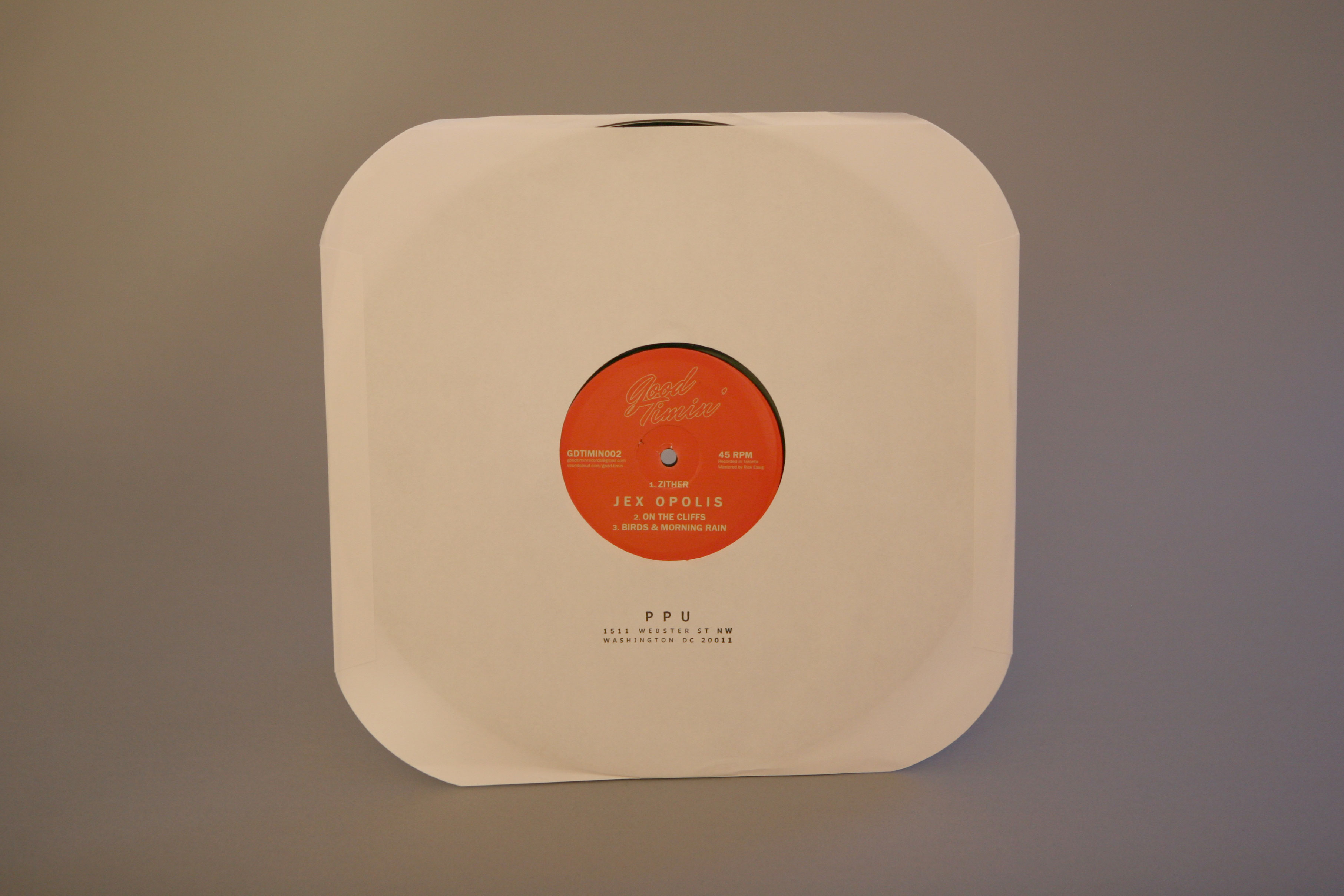 Jex Opolis 'Zither' / 'On The Cliffs' / 'Birds & Morning Rain' (Good Timin')
After 'Sharing' (which was one of the sleeper records of last year for me) comes this one. Jex is on for a mix soon but I like his style already. He was wandering the streets of Toronto's Cabbagetown neighbourhood a few months back and found a cassette tape on the street labelled 'BIRDS IN THE MORNING RAIN, MAY 8, 1988.' Going on the 8s being good luck he took it home, dubbed the cassette and discovered it was just as titled. The idea of a snapshot recorded inspired (and titled) 'Birds & Morning Rain'. Its field recording.
If you want to know what it sounds like it channels the sound of Wally Badarou and has melody galore. Ok so thats the second track on the B side but the other two are just as good if not better. 'Zither' goes heavy on the layered sound to build up a hook that repeats throughout, a cosmic banger, for want of another description, with 'On the Cliffs' pulling the two tracks together with some tidy chords. I like Jex. He clearly thinks in structures of melody and this record comes highly recommended. There are only 300 of these and you can buy via Juno and Rush Hour in Europe. Toronto on the up.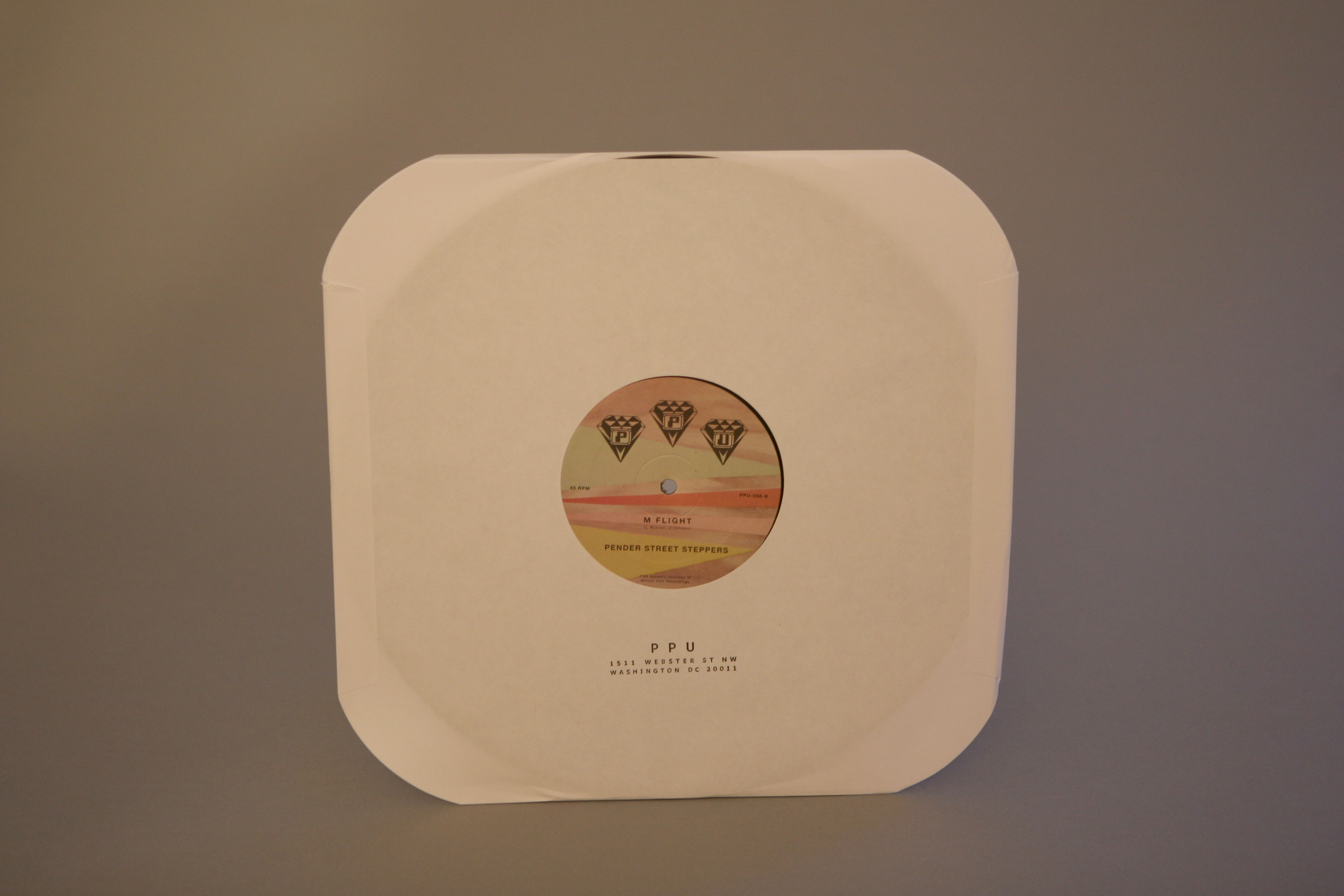 Pender Street Steppers 'M Flight' / 'Openin' Up'(PPU)
Ah… Space and music. And disco records. I just want to hear this record really really loud. It rolls. 'M Flight' takes that thing where you run a sample in a keyboard (think Todd Terry '88) and play it up and down as the hook, adds a pad, some congas, a kick, a bass line and what more do you want. It's straight down the disco. No wet effects, which is really refreshing, and it just runs in a really tidy arrangement. Records that do this are quite hard to find. Not trying to be big just doing their thing and staying with you for a long time. And yeah it has loads of wide open space and is off key in a really good way. The flip, which is the A side, is 'Openin' Up'. It takes live congas, a distorted bass line, twisted noises and makes a disco record. This is music made from somewhere different. Kind of dry but then druggy and dance floor at the same time. Love. It is available here.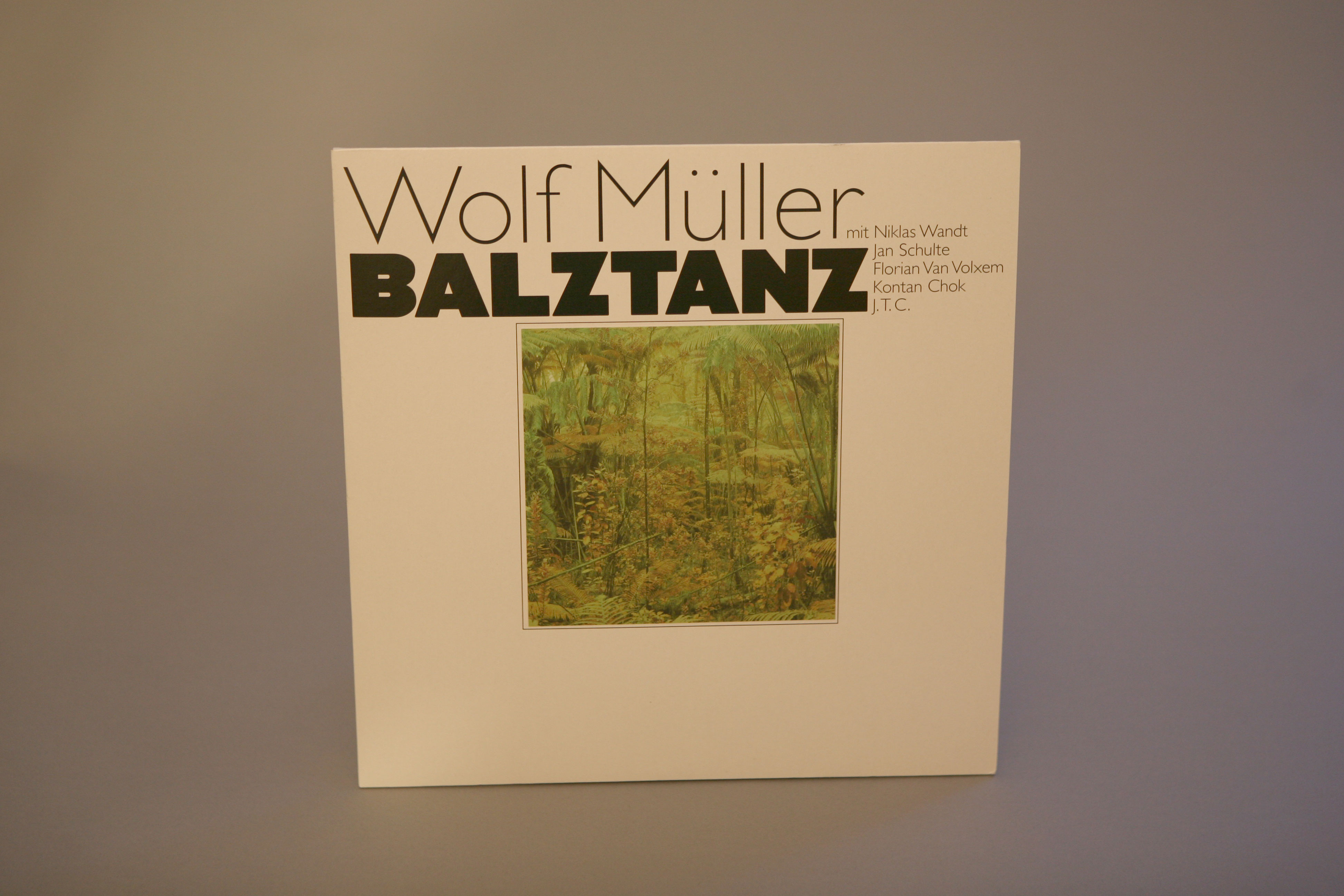 Wolf Müller 'Balztanz' (Themes For Great Cities)
I like this lot. More on them soon. This one is sleaze ball chug. Theme From Great Cities operate out of Düsseldorf, Germany and have been doing things since 2009. They have no distribution so if you want a record or want to know how to find out about more then get them here, or if you are a distributor I'd definitely get them here if this record is anything to go by. Arne, the chap behind TFGC, always wanted to start something after he was inspired by nights at 'Salon Des Amateurs'. Lesson to us all. If you want to do something and have good people around you, just do it (Nike). So Wolf Müller is Jan Schulte and this record stems from rough percussion edits he made for playing at the 'Salon…' nights. Its four tracks of drum led music with FX that will never let you down and an acid track on top in 'Dickicht'. Its all about 110-115 BPM but has a very good energy. To channel the words of James Hamilton (one of our old music journalists), 'its blippy bloppy building music that hunts along under a strobe light disco'. Nice sleeve too. Go seek.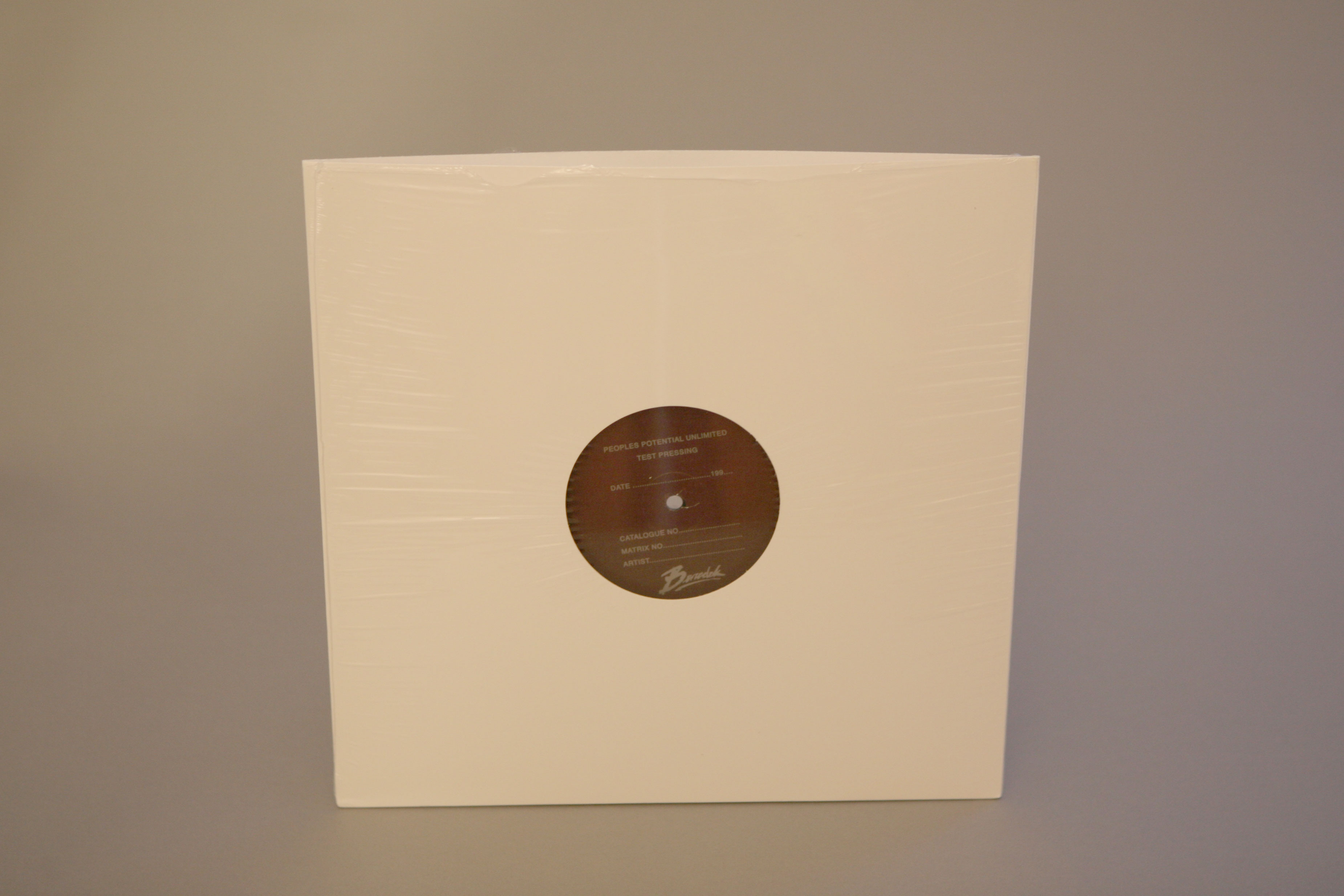 Benedek 'Untitled Debut LP' (PPU / Test Pressing Series)
More good from the Peoples Potential Unlimited (what a nice phrase) label. This one has nine tracks that range from melodic mellow vibes to raw baseline house. Its sort of everything we like in music at Test Pressing in one LP for $12.99. Not sure I can argue with that. I have no clue who Benedek is or what he is about but he clearly has great reference points and knows how to program a drum machine. With no track titles its kind of hard to know where to start other than this one is worth getting on that there internet and seeing if you can hear it somewhere. It is Loose Ends meets Armando. Melodic, baseline house and then some slower tracks too. There is something going on in the States and Canada that takes that Dam Funk sound and brings it far closer to the shores we like to sit on at Test Pressing. If you like the music of Andras Fox or Mr Fingers or melodic things in between then this is worth checking. You can orderhere.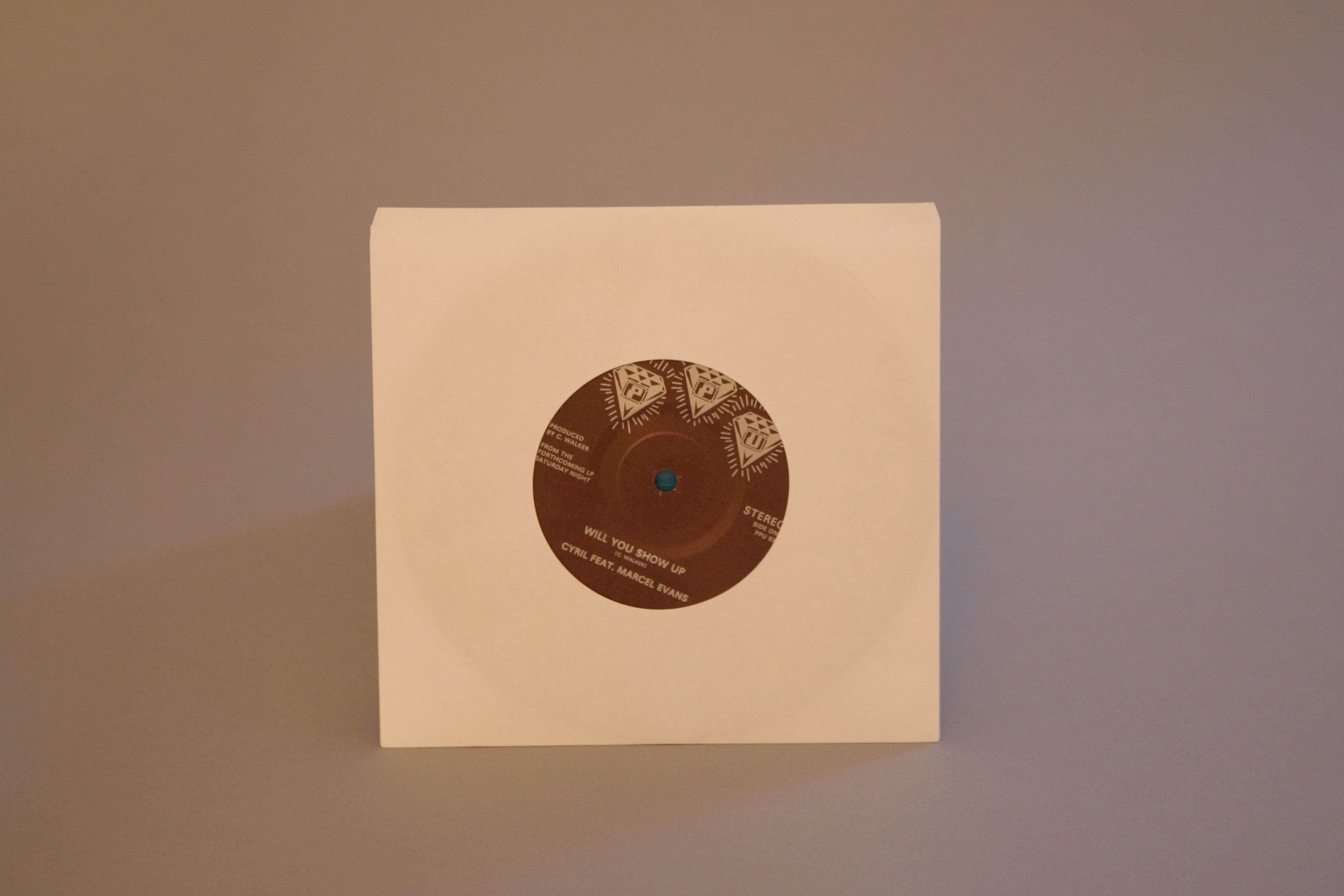 Cyril ft. Marcel Evans 'Will You Show Up' / Cyril & Mile High Pie 'So Proud' (PPU)
This one remind me of Oliver Cheatham but a lot more downtempo. A cool vocal running over pads and that disco boogie vibe on a tidy little 7 inch. Its just a great groove and a great little song that once you have heard it three of four times you'll be hooked on. B side wins again though on this one. A sweet vocal and those 80s ladies vibes running through with the synth solo getting ten points alone.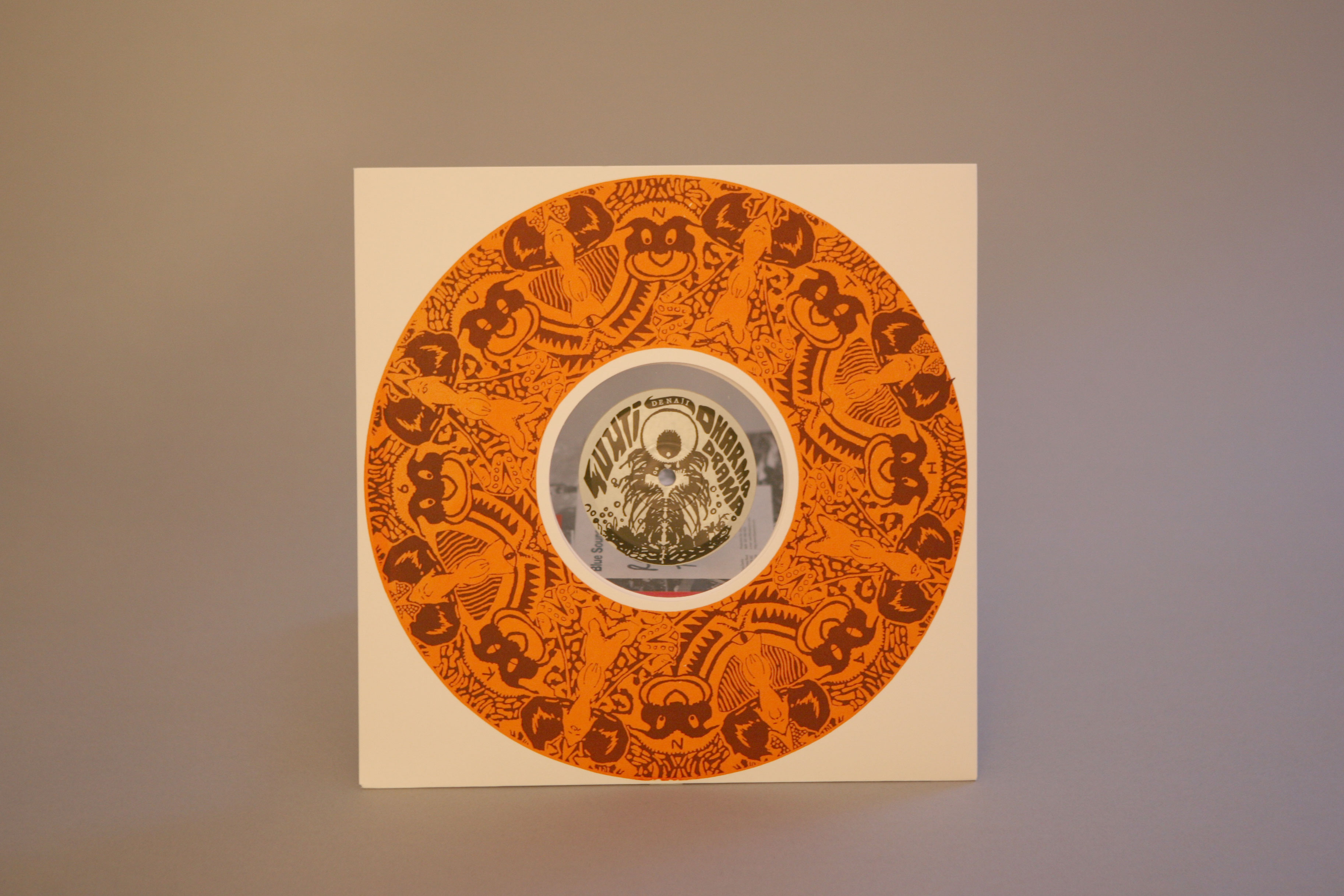 Denaji 'Wuhti' / 'Dharma Drama' / 'Wuhti (Sotofett Remix)' (Unthank)
How to present a record by House Of Traps (who are responsible for this one). I don't like coloured vinyl. Style over content and it sounds crap but this one can get away with it as it just looks so damn good. Clear vinyl on a ten inch, silk screen bag, small label ( so far so bad for me) but done so well that you just want to put it up high somewhere special. The music? Alright. 'Wuhti' sounds like those Moodyman intro tracks – all atmosphere and ambient noise, 'Dharma Drama' is off key and very very funky with distorted drums, one hook and what sounds like twisted wind chimes running about and 'Wuhti' comes with a Sotofett remix and makes me want to go out and listen to loud music. Congas, a repeated tribal vocal and fx and noise build up until the bass drops. This may not even be around now but its really very good and it'll cost you £30 on Discogs in a months time.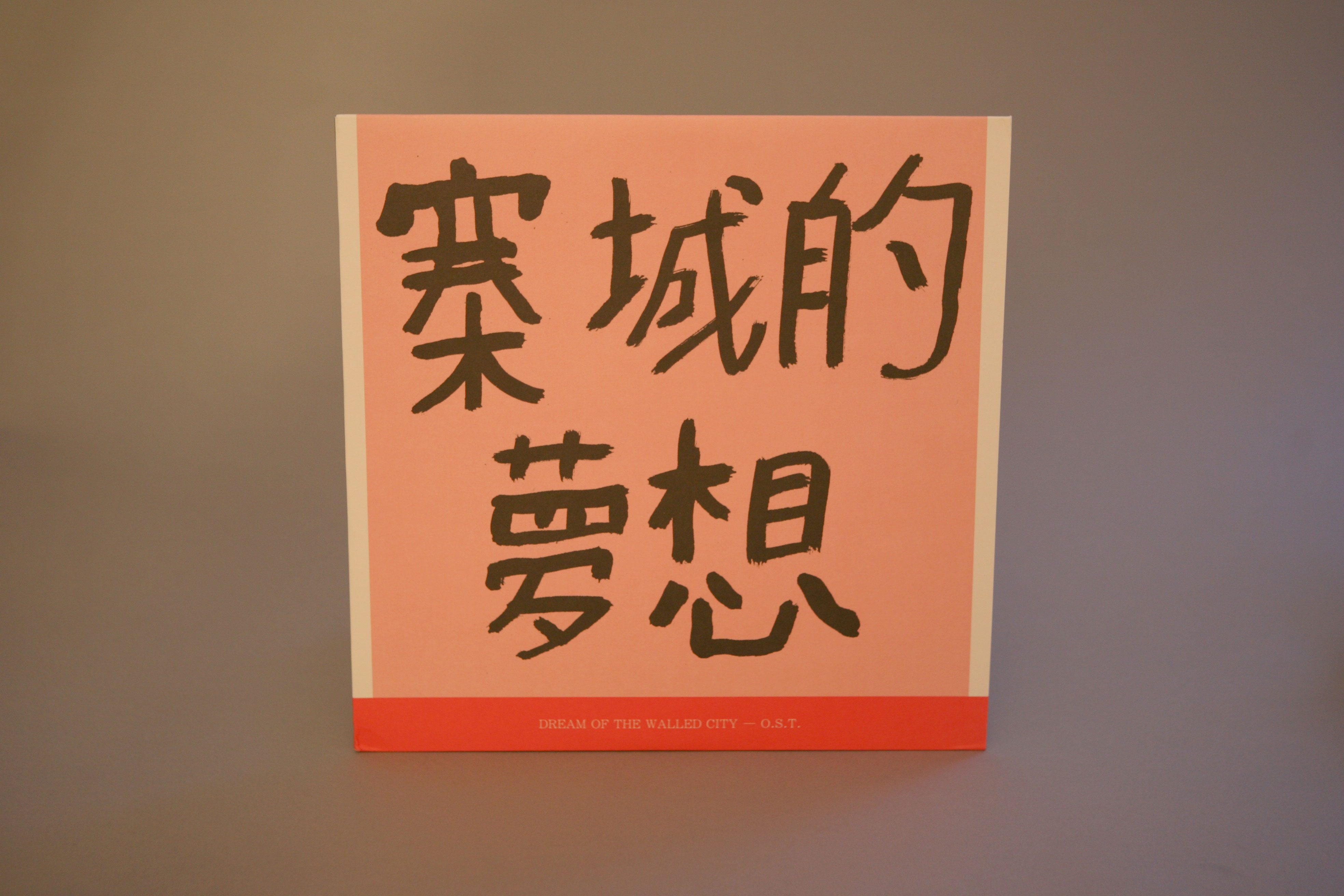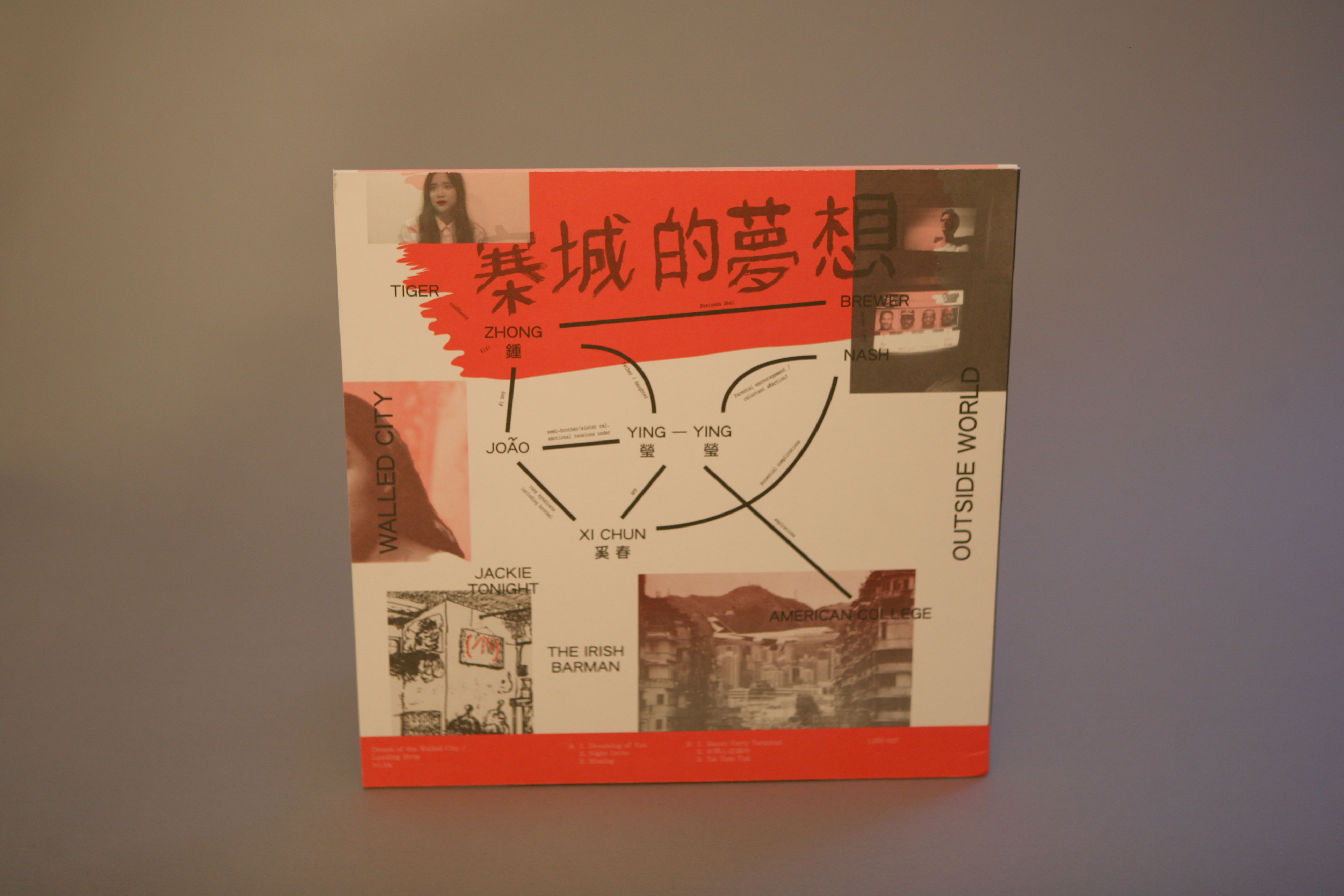 K.W.C '92 'Dreamed Of The Walled City – OST' (L.I.E.S)
We, well Rob, has already reviewed this one but I just wanted to put it up as I love the artwork so much. It is rare that I buy a record purely for its sleeve but I was playing records with Rohan Bell Towers the other night and he pulled this one out and me and my mate Hampus were like 'what the fuck is that sleeve?'. Designed by Thomas Bush – a lovely thing.