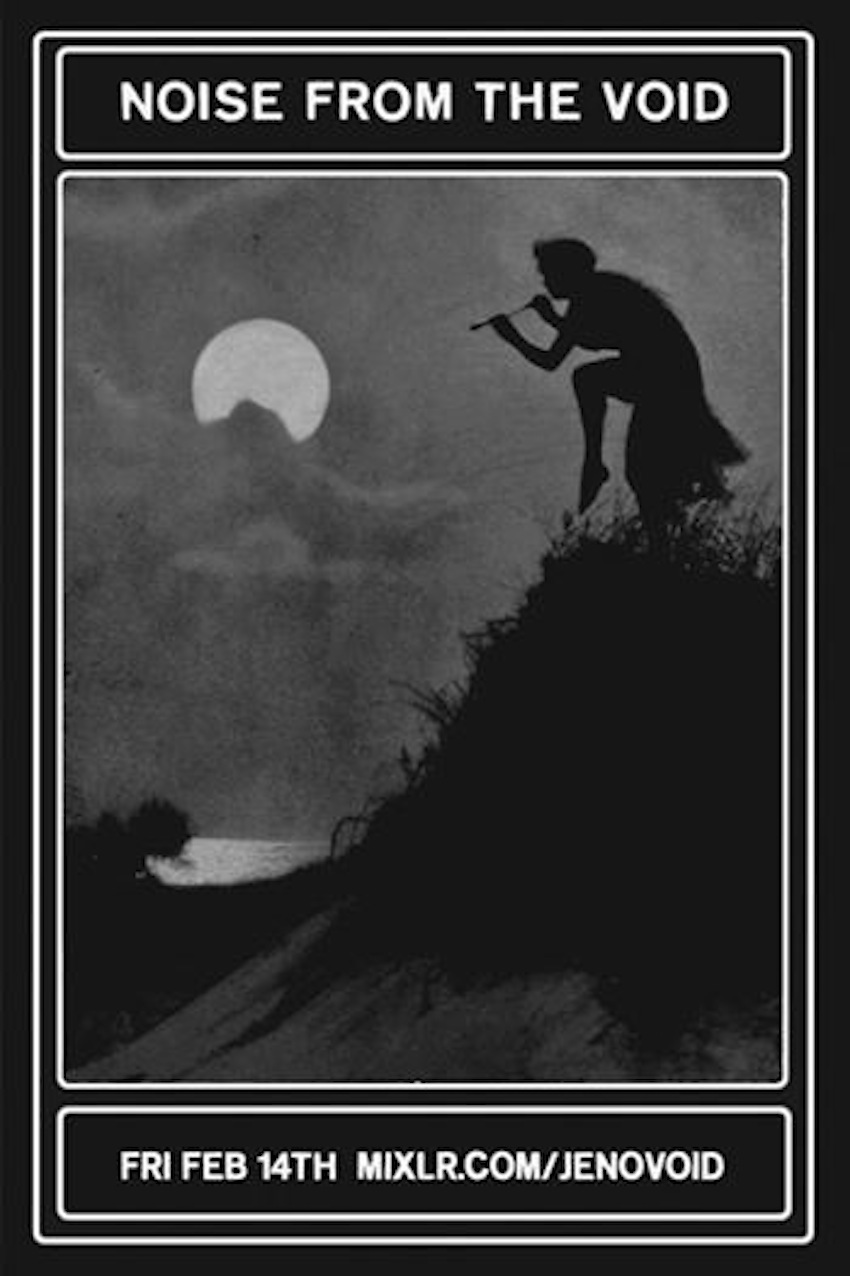 Where are you based? San Francisco
Is this your hometown?Has been since the '90s. Gentrification and skyrocketing rents have been dulling its cultural shine, but there's still nowhere quite like it.
What is your first musical memory?My mother took me to the infamous 1969 free concert in London's Hyde Park to catch the Rolling Stones performing, right after the death of Brian Jones. I was just a toddler so don't recall any detail, but I consider it my baptism into the world of music.
What was the first record you bought?My very young kid brother had somehow purloined a newly released 7″ of The Sex Pistols "God Save The Queen". He didn't get it at all, so a few pennies changed hands, and Punk Rock became my new muse.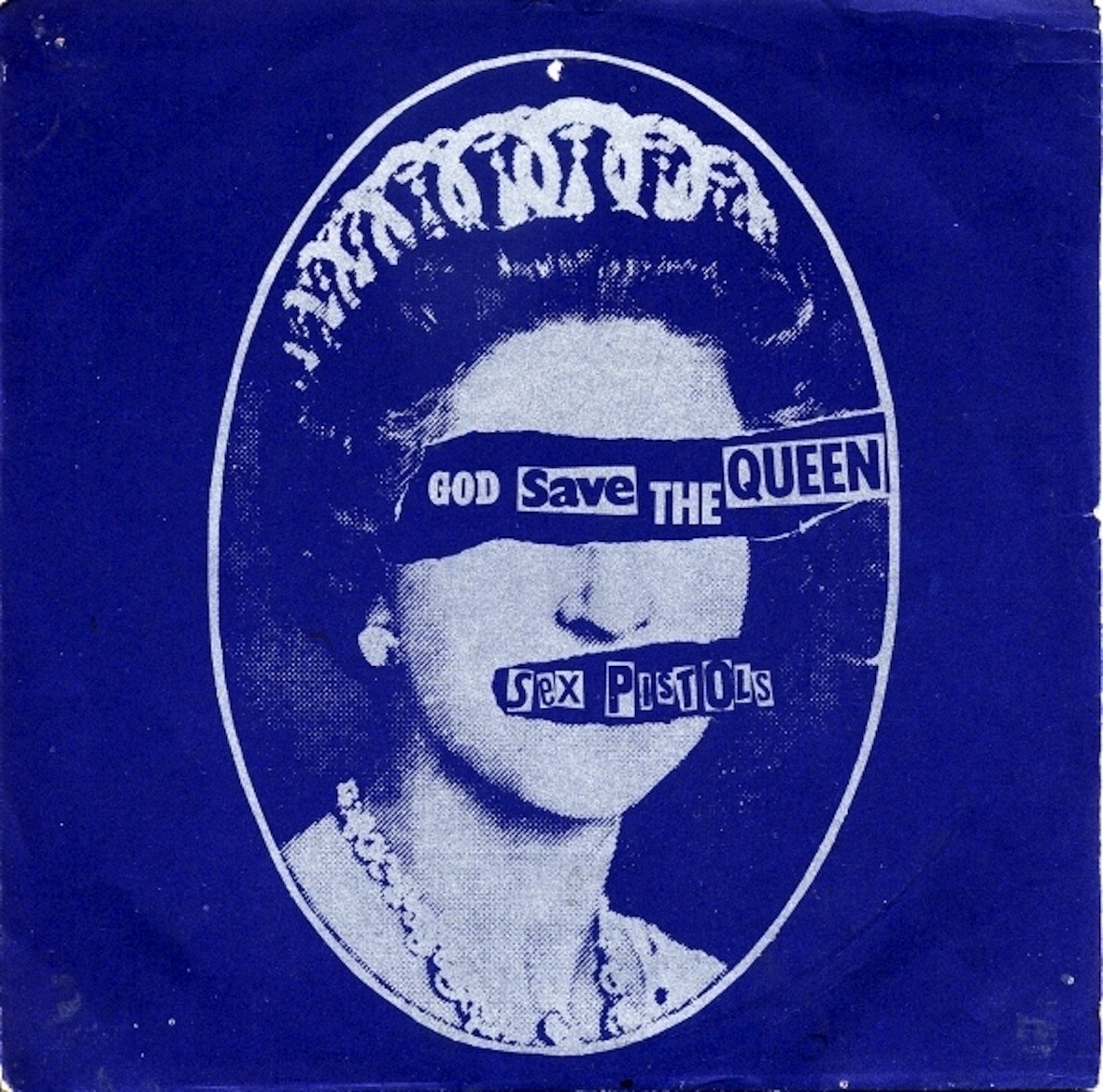 What had been your previous "muse"? And where did you go from the Sex Pistols?Previously I had been immersed in my parent`s music, a world of Crosby Stills & Nash, Carly Simon, and lots of hippie-influenced sounds. My stepdad had quite a "light fingered" touch so even though we were pretty poor we had a real nice stereo setup in the living room. I'll never forget the sonic landscapes of Pink Floyd swirling from the speakers, transporting me into other worlds.
From the Pistols, I was drawn in to other Punk, as well as a lot of the quite amazing British music from that era like 2-tone, Ian Dury etc.. Things naturally followed into the 2nd wave of punk, including Crass, The Mob and the rest of the Anarcho scene, which turned out to be even more of a life changing experience. Musically however, Punk was past it's musical prime and it wasn't long before I was listening to more experimental sounds, Psychic TV, Coil etc.. & especially Adrian Sherwood's On-U Sound catalogue, which led into Dub, Hip Hop, Funk, Rare Groove, Disco and then House music.
What was the last record you bought?"Half Machine From The Sun: The Lost Chrome Tracks".
I`m a long time fan of legendary San Francisco Acid Punks, Chrome, and this album is previously unreleased studio tracks from their '79-'80 heyday.
Were you aware of Chrome before you moved to San Francisco? First I heard of them was around `91, when on the fringes of Primal Scream`s circus they were on a long list of recommended listening.
I wasn't at first, I believe it was my mid-nineties curiosity in The Residents (whose Kawliga track had been a fixture on London dance floors in the late 80s) that led me to discover the history of the art Punk scene in the Bay Area. There were a few other interesting acts from back then; Tuxedo Moon, Minimal Man, Flipper etc.., and I especially love Damon Edge's later incarnations of Chrome, and his dark solo work before his sad death in the early 90s.
What inspired you to start DJing / making music?Punk was probably my biggest inspiration. I collected a lot of Punk & Post-Punk records in my teens, then soon as I left home at 17, I spent all my savings on a guitar, a bass, a mic and Boss drum machine. I spent a few years learning to write songs & ended up playing guitar in a Punk band. We played mostly in the Anarcho-Squat party scene, and one night the DJ playing after the bands had to leave early, so I stepped in. Three records into it, and I had a near-religious epiphany, it cut right through me, that being behind the decks was my destiny. I never looked back.
What was the name of your band? Did you ever record anything?We changed our name a bunch of times; Geno & The Whale and Elmer Fudd are a couple I can remember. We never released anything on vinyl, but I have a few photos and some lo-fi cassette recordings, that I can only listen to when I get really nostalgic. But I tracked down the bass player & original drummer a few years ago, so if we ever manage to locate our singer the plan is to get together and re-record some of our music.
Where was the scene focused?All over, but London mostly. There were probably around 50,000 squatters living in London in the mid/late eighties, not just in houses & flats, there were also squatted gig venues, cafes, bookstores etc.. It was very loose knit but creative community.
What other bands were playing on the scene?Most are lost to memory, but I believe we played with The Instigators and Hagar The Womb? I can recall being heavily influenced by other Punk bands like The Mob, Flux Of Pink Indians, Poison Girls, Flowers In The Dustbin, & KUKL (Bjork's Icelandic Anarcho punk roots).
Can you remember what records you played at the party?Titles evade me, but I was so determined after my epiphany that I went around to the DJ's house the next day and he kindly agreed to let me borrow several hundred of his records, and take over his resident DJ spot. It's a good example of how folks on that scene were very helpful, supportive and altruistic; values which stuck with me and were, not coincidently, a huge part of the foundation of the early House scene in San Francisco.
I`ve read elsewhere that you also had an epiphany at the last Stonehenge Free Festival. Was this before or after the formation of the Punk band?It would have been somewhere around the same time, my late teens, which was a wild time for me. I got involved in music, lots of peace protests, including picketing in support of the U.K. miners strike, and I also hitchhiked to Stonehenge for the solstice. The Stonehenge festival blew my mind, especially once I realized it was focal point of a great deal of alternative culture in the UK. Hippies, punks, freaks, artists, musicians, & all kinds of regular & irregular folks gathering together for a month long celebration. It wasn't just a Rock festival and some summertime fun, it was an alternative economy & primary meeting place for a whole community who lived off the grid. I didn't want it to end; I went back home more motivated than ever to get creative and get busy, and that Stonehenge connection runs all the way into what I do now.
Do you still play bass & guitar now?My interest was rekindled by my guitar playing son, who formed a Punk band called "$lotmachine" with his friends when he only 9 years old. They've long since called it quits, but roadie-ing for them reminded me how much I loved to play, so I dusted off my guitars, and yes, I do like to drop them into the mix from time to time. I like the hands on approach to composing, and it's fun to throw the human element in with the machine beats.
How long have you been DJing / making music?Almost 27 years since I first DJed, plus 4 years messing around with Punk Rock. It's flown by, but I'm very grateful for this way of life.
I`ve heard some stories about you DJing at legendary squat parties in London`s King`s Cross. How long would these parties have been after that first DJ epiphany?It must have only taken 6 months or so to get things going. Pretty fast I found a partner Rob, and we DJ'd together for a while, like Garth and I do now at Back2Back, one turntable each, and people loved it. Soon enough we were playing every weekend, at one squat party or another across North & East London. Rob dropped out right after I discovered Acid House, which sent me off a new musical adventure.
Again, what kind of music were you playing? Could you give me a top 10?I'd play all sorts before I embraced House music in the late `80s, anything from groovy to dubby to noisy to trashy even. Here's some faves from then:
Mad Professor / Kunte Kinte
Pigbag / Pigbag
The The / Giant
Psychic TV / Ov Power
Mark Stewart / Liberty City
Wayne Smith / Sleng Teng
The Slits / Heard It Through The Grapevine
Grace Jones / Unlimited Capacity For Love
Trouble Funk / Drop The Bomb
Cymande / Fug
Do have any specific memories of those parties?Too many to mention, but one of my favorites was at the squatted Club Mankind in Hackney. I DJ'd there every week for a good while, and one night we had FiniTribe and several other experimental Industrial type bands playing live downstairs, and some of the Tonka DJs upstairs. Two different worlds that wouldn't normally collide, and yet it worked so well.
Can you remember the first time you heard a House record?Farley Jackmaster Funk "Love Can't Turn Around", which I recall seeing on Top Of The Pops on UK TV in 1986 or so. And also Nitro Deluxe "Let's Get Brutal". The UK release had a rather colorful mushroom cloud on it, which was kind of how my head felt after hearing it. Same kinda feeling from first hearing The Pistols.
Where would you have been buying your records?I'd trade with friends, dig in used records shops, thrift shops, mostly in the Hackney, Dalston & Islington area. I forget the names now, but Reckless Records on Upper Street was a favorite. When I had money I'd head to Rough Trade maybe, or later on I discovered Black Market and the other stores in Soho for House and Balearic music.
The Wicked Sound System is associated with a mix of Acid Rock, Acid House and Disco. Is this a style that was developed in and inspired by San Francisco or was this a continuation of what you were doing in London?There's no denying the influence of San Francisco, with it's huge deadhead scene, the legacies of the Patrick Cowley driven Disco era, and Jazz and Art Punk scenes, but for me Wicked was largely a continuation of what we'd been doing in London.
From around '88-'90 Markie, Alan, Trish, myself (all Wicked founders) plus DJs Para & Bones, and a crew of folks, did an intimate jam called Whoosh. As an alternative to the clubs and raves of the time, we'd immerse ourselves in the day-glo basement of a squatted bookstore in derelict East London, and have some pretty wild psychedelic all-nighters. Everything from Acid House to Disco. One really epic morning Markie dropped "Earthbeat" by The Slits and it brought everything full circle for me. My connection from Punk roots to dance music.
We'd also hit the big city on the weekends, and invite ourselves to any free parties that we'd heard were happening. We didn't ask permission we just showed up, set up a small system & decks in the corner, hijacked the space and the crowd, and had a riotous time. It was so much fun honing our skills that way, and it helped set the template for the early Wicked parties. Once in San Francisco, Garth added his musical talents, and then Thomas showed up. By then our sound gelled into something unmistakably Wicked.
Garth said he met you on the dancefloor of a rave where Harvey and Chocci were playing. How did you end up at Tonka? I think it was a warehouse party they were guest DJing at, though I did attend a lot of Tonka jams. My roommate at the time went to school with Garth, so he introduced us at that party. We weren't close friends yet, but I do remember him coming to one of our Whoosh parties right before he left for San Francisco, and he parked his tall self right in the middle of the dance floor, his fists pumping for hours. He had the best energy.
I was involved in the genesis of Tonka. I threw some quite legendary parties with Robert & Phil (who ran the Tonka rig) in the mid eighties, and helped persuade Robert to dust off his Turbo rig and get it into some of the squat venues I was using in London a few years later. Tonka was already a pretty full crew, minus the Tonka name at that point, but as they gravitated towards clubland, I made a conscious choice to instead, pursue the squat party thing a while longer. Tonka Mondays at The Zap, in Brighton, were a religious experience for me though, and listening to Markie on the beach afterwards, was the icing on the cake.
Garth gave us a Wicked "Top Ten", would yours differ? And if so can you give us reasons / stories around your selections?You can't sum Wicked up in 10 records, nor 20, but I'll give you some of my top Jenö / Wicked jams –
Farley / The Acid Life
Only for the headstrong, this was a Whoosh & Wicked favorite.
Colm III / You Take Me High
One of the first ever UK Acid House releases. I dropped it at the first full moon jam in San Francisco, and it's been a Wicked classic ever since. You still hear other DJs drop it at parties out here.
Risque III / Essence Of A Dream
Another early Chicago track I brought with me to San Francisco. Dark, seductive, and timeless, kind of like Wicked.
The Inspiral Carpets / This Is How It Feels (Drum Mix)
I heard this on John Peel originally. It didn't leave my record box for about 3 years straight after that. I love the dirty almost Punk sound.
Two Tons O'Fun / I Got The Feeling (Patrick Cowley Mix)
I would skip the cheese and drop the needle at the 2 minute mark, it would send the crowd into a disco frenzy.
Kym Mazelle / Was That All It Was (Def Mix Dub)
I wore through 3 copies of this in the nineties, and I bet Garth did too.
Inside My Mind / Joe Smooth.
My favorite cut from this Chicago legend. I named one of my most popular early 90s mix tapes in honor of this track.
Cleavage / Barah
I love the mix of live instruments and drum machines, would drop this at any time in the night.
True Underground Sound Of Rome / Secret Doctrine
Beautiful song, that ended up on one of my most classic mix tapes.
Mike Perras / Beginning Of Life
Another early San Francisco full moon favorite. Its dreamy mood still conjures up feelings of being at one of those amazing all night beach jams.
Didn`t you DJ at a Wicked Party under the Golden Gate Bridge the day after you arrived in San Francisco? Did you know this was the plan?Alan (Wicked) had persuaded me to come visit him & Markie in San Francisco. They'd been gone a couple of months, staying with Garth, and I was beginning to wonder if they were ever coming back. My trip was intended to be a vacation fo'sure, and I had no idea that they were ready to celebrate my arrival with a party the very next day. It was so spontaneous, we didn't have anything to put Garth's turntables on, just a blanket in the sand. But it didn't matter. That first beach jam, along with a Whoosh type party we threw in a local record store the next week, birthed Wicked, and the scene that followed.
Why where the parties thrown on a Full Moon?Initially, it corresponded with my arrival, plus the bright moon was great for hauling equipment down onto the beach, but I can speak for Alan & Trish, as well as myself, by saying there was a definite pagan & occult element in what we were doing back then; it permeated the way we lived, the way we celebrated. The full moon, the solstices, anything that helped us feel connected to the planet, we were up for it.
Whose idea was the tour bus and how long did you spend on it?After Alan & Trish went back to the UK, we decided to refocus and get the sound system out on the road with us. So the Wicked tours were born. We didn't have the bus for the first 2 trips, but CB showed up in his beautiful Greyhound bus and then it really became like a Merry Prankster adventure. A fave moment for me would have to be driving through downtown Salt Lake City, the Mormon capital, cops tailing us all the way, with AC/DC's "Hells Bells" blaring out from the bus's external PA. Sweet Jesus!
Why did Wicked decide to call it a day?Like a rock band, you could say we spent so much time and energy together, we got sick of each other. And without Alan, who was our father figure, to smooth out the bumps, over time, they became too much to bear. Looking back, it seems quite silly, which is no doubt why we got the band back together and are having amazing annual wicked jams again.
How would you describe your sound?I do a monthly radio show called "Noise From The Void" and those four words pretty much sum up my sound these days. But I really made a name for myself rockin' squats, basements, warehouses and beaches from the late `80s through the `90s with my own take on Acid House. I developed a hypnotic story telling style that ultimately became synonymous with the West Coast scene. I still have a great affinity for that psychedelic infused sound; its vibrancy hasn't faded.
With the radio show, how much do you mix up genres?It's all a big spontaneous mix of genres, to the point where they cease to matter. I might start out a show with some ambient or mood music, go into some experimental or Industrial weirdness, into some Rock, Funk, Cosmic stuff, all sorts, and then later on, settle into a mix of house, Disco, or absolutely anything around that tempo. And, of course, any excuse to throw some Punk or darker grooves into the cauldron. I've been known to mix things together that shouldn't ever be mixed together. I have a forgiving audience, haha..
Who would be current "Noise From The Void" favourites?These 3 are in the playlist for the next show:
Dave Ball & Genesis P Orridge / Muzak For Frogs
Adrian Borland / Strange Terrain
Alphastone / Soulless Zone
DJing live, do you ever play something like Chrome, for example?I have yes, but with the darker and noisier cuts I pick my time and place carefully. Which is one of the reasons I started Noise From The Void, it gives me free rein to share what I'm feeling at any particular moment, in an uninhibited way.
You seem to have been a man on a mission, is there a message is your music?At this point, not explicitly. I do genuinely love music, for music's sake, but I also love to tell stories. I love to weave the music together to create a narrative, whether it's from a personal, a collective or less tangible point of view. So when I have a good set, or a great show, I hope it leaves those present with something extra, magical even, something greater than the sum of the parts, that they wouldn't have experienced by listening to the songs individually or separately.
Which production / release / remix are you most proud of?I still drop my Stormy Weather Remix of Rocket's "People," released on Garth's Grayhound label. The mix's transition from soft lulling chords to full on mind melting acid, and back again, still does the trick.
Which production / release / remix would you most like to have done?Never too late, so whichever one, I'll be doing next!
Are you still producing a lot of music? Do you get a lot of remix offers?I set up a studio in the late 90s, and was getting busy by the early 2000s, but lost my studio space, and along with the demands of having 2 kids, I had to re-prioritize and let it go. However, I pulled most of my gear out of storage last year and am now back at it, with some new music to follow shortly. I've got a couple of remixes on the burner, but otherwise I'm focusing more on my own productions, and this time, having other folks do the remixing.
What are your favourite places to play / hang out in?I like to travel and DJ other cities, but San Francisco still rules. More than anything, it's the diverse & illicit after-hours jams that liven up weekends here, all year round, then summer really heats up with festivals and other outdoor events & things go to another level.
You have the annual Back2Back party with Garth, do you have any other regular local gigs?I do a bi-monthly Acid House jam called "Cult," and I'm on informal rotation at a lot of the parties and after-hours around the city. I feel very fortune that so many folks still wanna book me after all these years. If you'd asked me when I started, I would never have guessed I'd still be at it, and loving it!
Do you get to DJ outside of the US?Occasionally. I loved visiting Japan, and Canada. I wanna get out to Indonesia and New Zealand at some point, and back to Europe one day. Maybe not this year; I've some creative plans already in the works for 2014.
What is your favourite place outside of a bar / club / record shop (other than home)?There's nothing like Northern California beaches to inspire my creativity. Sun, sea, surf and some of the most beautiful scenery along the Pacific coast. Even the summer fog that rolls in, brings with it a mystical quality that embraces the soul.
Do you see yourself as part of any scene?During the `90s, sure. After our arrival in San Francisco, Wicked became the main catalyst and blueprint for the West Coast scene that followed, and I felt very much a part of something special. There's nothing like getting together with like-minded folks to share a common love. A lot has changed since then, and dance music has become so prolific and diversified that I'm happy to just enjoy my continued involvement on my own terms, without needing to fit in with any scene. I'm fortunate to have a creative life, a cult like following, and friends I can get together with to share a love for music. That and my kids make me a happy man.
Who does your artwork?I've got a "Noise From The Void" label in the planning stages, which I'll also be designing for. I spent many years doing the designs for Wicked parties, and still do for our annual reunion, along with all the flyer design for Back2Back with Garth, my NFTV radio shows, and the Acid House jams I still throw in San Francisco. I love it, it's like composing a mix but with the eyes not ears.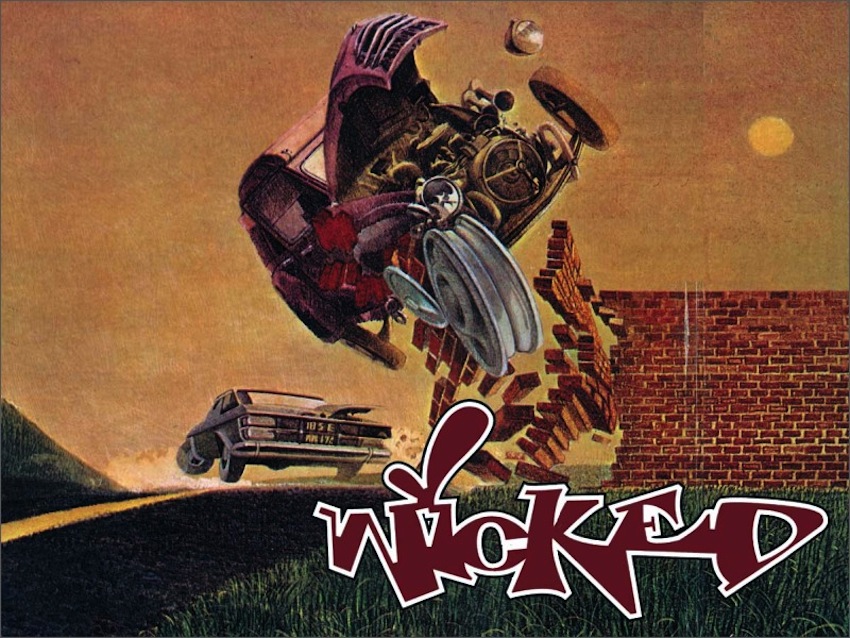 Which artists do you have lined up for the label?First joint release is an original production with my friend Danja on vocals, and remixes from Blakkat & Spun (Rong Music), and Sunshine Jones (Dubtribe). Fingers crossed, some followup remix contributions from Felix Dickinson & local talent Blue Soul. Early days yet, but feeling good about it.
Do you have a favourite visual artist? Painter, sculptor, designer, etc.?Too many to mention here, but I especially love to incorporate obscure `60s / `70s Sci-Fi and lots of dark themed art into my designs.
Who are you currently working with?I often have guests on my radio show, encouraging them to bust out music they might not play at the club / party. It's a great way to collaborate. An old compadre from Tonka Sound System days, Felix Dickinson (Cynic, UK) contributed a beautiful California-inspired set for the Void just this month. You can check it here.
Who would you most like to work with?I love a good movie like I love a good song, so I fantasize about making a film with David Lynch, him in the director's chair, me on the soundtrack. I've worked on one soundtrack, so far. So yeah, music in film is something I'm aiming to explore more.
Does playing and making music pay the rent?It does, but it's a struggle, so I don't know if I'd recommend trying it unless you're like the best of us, quite insane. Music has fallen victim to the whims of the internet-driven economy, so it's become a labour of love for most artists. Of course, that may only encourage the determined & gifted, but a word of advice, "Hold on to that day job!"
What sites, if any, do you regularly check on-line?These days I unplug as often as I can, nothing like the more tangible and real world to connect to, but I love tumblr for all varieties of visual art, and I do check a bunch of music sites still, from Juno to The Growing Bin blog, for example.
What was the last book you read?"Conquest Of The Useless" by Werner Herzog, one of my all time favourite film directors. It's enthralling, and about the making of one of my favorite films "Fitzcarraldo". The story of Fitzcarraldo, a music loving loon, who was determined against the odds to bring Opera to the jungles of Central America, resonates in some ways with my own naive and youthful determination to bring Acid House to the beaches of California.
A 15K Tony Andrews Turbo Sound System for an Opera House?Ha, ha, yes. That'd be a night to remember, I'm sure. A few years ago, I was booked for a couple of Opera themed events here in San Francisco. They had props from the San Francisco Opera set up in the space. I DJ'd right after an Opera singer who was singing over some subtle electronic beats. It was really fun, would love to do something like that again.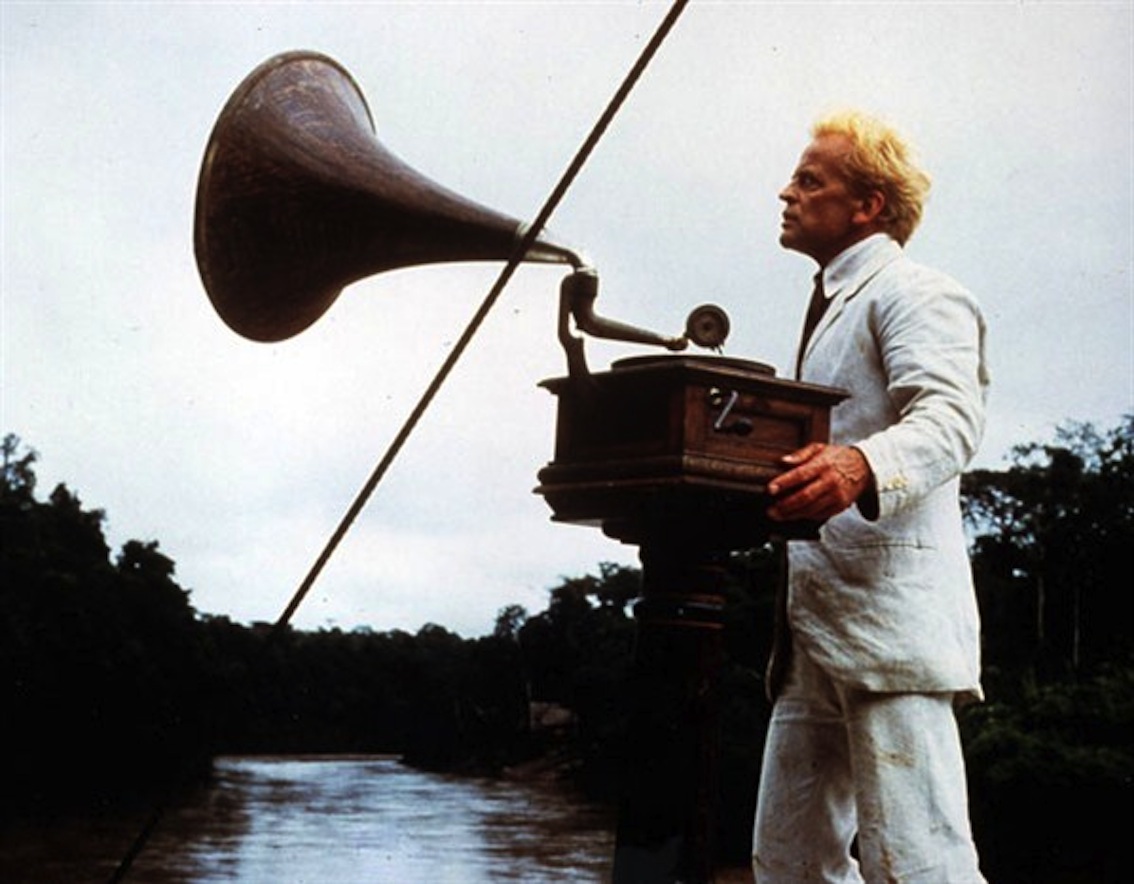 What is your favourite book?Probably have to take me back to being 10 yrs old & reading "The Wizard Of Earthsea" by Ursula LeGuin, or the Carlos Castaneda books I read as a teenager. Heady, mystical and right up my alley.
What was the last film you saw?"Beautiful Darling. The life and times of Candy Darling, Andy Warhol Superstar". In my humble opinion, a very well done documentary that's also about identity, and the toll of chasing fame.
Are you a Warhol fan?I don't feel a natural affinity with his art, business, or his appetite for fame. The only time I've had any desire to delve into his story was after reading about radical feminist Valerie Solanas, who shot and wounded him. She was a loon, but an interesting one at least, and her S.C.U.M manifesto is quite a crazy read.
What is your favourite film?"Blade Runner". It has stayed with me since catching its 1982 big screen debut. Its mind blowing dystopian vision captured my impressionable teenage mind. Epic Vangelis soundtrack too!
What is your favourite piece of music? If that`s too difficult, what`s your current favourite piece of music?Today's favourite was an hour long layered mix of jumbled conversation, occasional loud splutterings of laughter, the quiet fizz of a radio, the random gurgles of a cappuccino maker and the cutting interruption of distant sirens, all backed by the rhythmic lulls and peaks of the street noise outside the cafe I was in. The chaotic human experience can be a beautiful symphony.
I like this answer a lot. It`s good to switch off sometimes and just be aware of what`s going on around you. The need for a constant musical soundtrack is something that I think has been sold / marketed to us. It also makes me think of Glenn Gould`s "The Idea Of North", which I used to listen to when sleep would evade me. Can you name 3 records for sunset / sunrise?I was brought up on Pink Floyd as a nipper, so I gotta go with the classic "Echoes".
Also Sergio Mendez / After Sunrise
and Peter Green / Just For You
Can you name 3 records to start a party?
Nice party starter from my pre-house music DJ days, Jasper Van't Hof / Pili Pili
Great to get the basement jam going,
The Garden OF Eden / Serpent In The Garden
And a still favorite garage gem
Ten City / One Kiss Will Make It Better