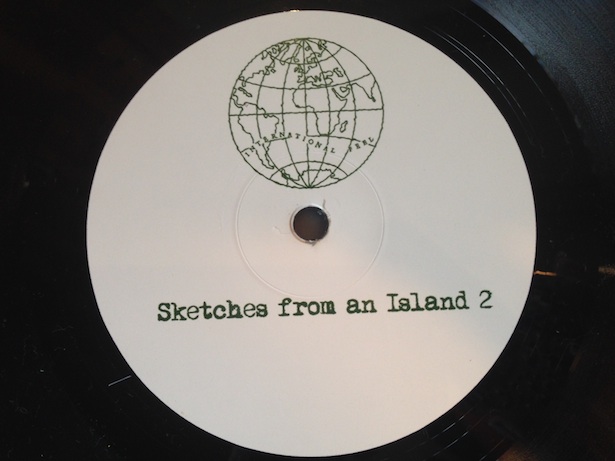 Good fortune has meant that I`ve had the tracks on this sampler for a while now. "Essene" maybe two years, "Deep Water" perhaps one, the rest for at least six months and I have listened to them all a lot, lived with them, particularly as I went through the process of putting a mix together based upon them.
I am still listening and with repeat the music has become devoid of the context of the latest new thing composed by a friend, where I kind of have to like it, even if I don`t. With prolonged exposure the tracks have become essential (they make the perfect companion to EM`s Finis Africae re-issues). Potentially mining a small niche, that of New Age instrumentals which might have curried favour with Jose Padilla at Ibiza`s Café Del Mar, the set is varied and this is obviously one of its strengths. "Sketches…2" borrows musical elements from Africa, Progressive / Psychedelic Blues, German pastoralism (Cluster and Roedelius) and ECM Jazz. "Essene" does sound like it was produced elsewhere, but the other four pieces while clearly sharing equipment all remain distinct in both mood and arrangement. The collection`s other strengths are its focus and simplicity. I wouldn`t say there`s nothing unnecessary here, but it is a world away from Balearic kitchen-sink-isms of Adventure Party, and I don`t think these "Sketches" were supposed to be an exercise in minimalism and reduction. They are more Pop in purpose.
"Formentera Headspace Blues, Part 1" has The Floyd`s crazy diamond shining on and hanging out at Mike Oldfield`s villa. Blue azure. Cloudless skies through sunglasses. "Part 2" takes you all the way to sunset. It is how I remember the Café Del Mar. A moment of reflection, tempered by a background of chatter and clattering coffee cups. Humanity. "Deep Water" could have been lifted from one of Jose`s tapes (or those early compilations), which created and define a genre. Steve Micas winds and tabla. The resting beat of a post-mediation heart, a mind temporarily free of shit, needless worry, and worthless information. A purity that quickly fades. A clarity that would be invaluable in practice. "Go Berri, Be Happy"`s kora calms bongo counter rhythms. It carries the ambience of a village waking, greeting the sun, and each other. Children toying with a kalimba, kicking a ball on a beach, as fisherman prepare nets. On "Essene" two notes and a simple scale loop and overlap to weave a trickery of complexity. A maze in which to lose thought. In précis of what has gone before, "Back To The Sea" provides a short epilogue, clearing the way for the new.
The "Sketches…2" vinyl sampler should be in the shops May 5th. A full album will be released June 2nd. For more details, links to music clips, news and related topics sign up to Mark`s site here.