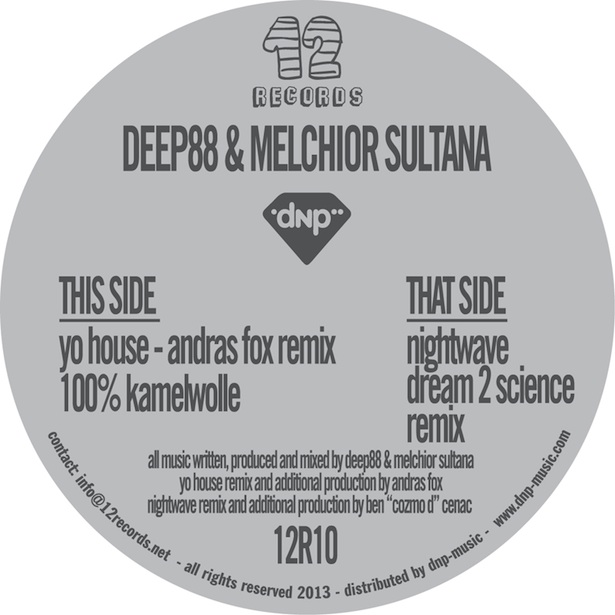 Ben Cenac is a House hero. Check Dream 2 Science`s "My Love Turns To Liquid" and Sha-Lor`s "I`m In Love" "I`m In Love" (and while you`re at it don`t forget the Electro of Newcleus). His remix of "Nightwave" goes back to a time when Deep meant musical rather than just a track. Like the Telephones 12 this is more Mediterranean-sounding House. Ambient washes and harpsichord melodies, a bit like Larry Heard`s "Dance Of Planet X". High frequency modular improvisations and that synthesized sound of angels. Like watching a lover undress.
Everything Andras Fox has put out to date is essential. Here he replaces the bulk of the piano from "Yo! House" (which I described as "Fidelfati getting into Kariya`s sleeping bag, fingers like Mr Fingers") with Jazz vibes, and sets the two instruments off, serenading one another, each declaring the greater love.
This is in the shops now, and you can listen to clips here.