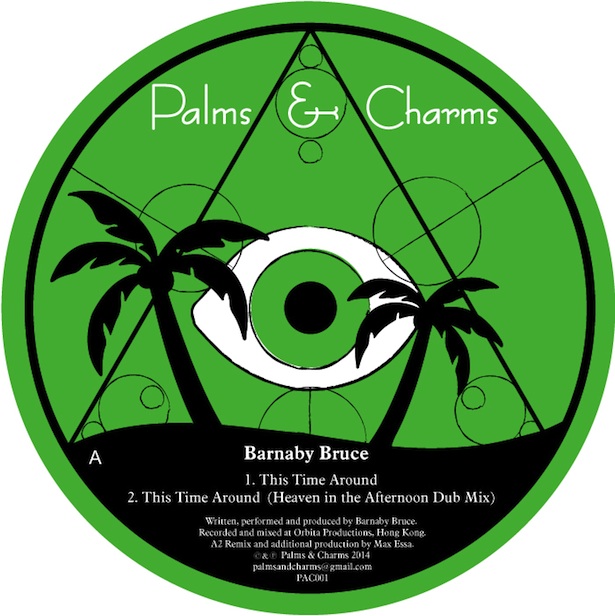 A new label from musical twins Barnaby & Samuel Bruce, currently split between Hong Kong and Tokyo respectively. Their first 12 features two originals of Jazz Funk summer produced by Barnaby, whose previous release, on Hong Kong`s Born Free, reminded me of the Situationist Pop of Factory and Les Disques Du Crepuscule. It was something about the vocal phrasing and the uncontrived lyrics (I guess in the mode of Mr. Sumner), and again, on "This Time Around" I can hear the A Certain Ratio of "Brazilia". The music matches Mark Barrott`s "Baby Come Home" and Izit`s "Stories" for sunshine, and might betray a youthful fondness for Level 42. A dune tune.
Big brother, sibling under cover, Max Essa steps up for a couple of remixes of "This Time Around". His "Heaven In The Afternoon Dub" focuses on the ripples of percussion, adds acoustic guitar and plays around with what might be his favourite bassline ("The Bed`s Too Big Without You"), while the "Euro Terrace Mix" comes in with a kick, `90s arms-in-the-air stabs, Acidic bottom end, and a tight Stex-like lick (which has got to be a compliment, since that was Johnny Marr).
"Feel The Wheel" sticks with Izit but introduces them to Guem et Zaka. Its Afro-Cuban Bata-led Cosmic Funk and subtle clav punched groove has every chance of becoming a Balearic classic. It`d sit nice with Helen`s "Zanzibar" or Arthur Baker`s Ultimate Shakedown of Freeez`s "I.O.U." (sorry I couldn`t find the Dub, and the Dub is the one you need).
Youtube is on the way, but in the meantime you can listen to clips here.