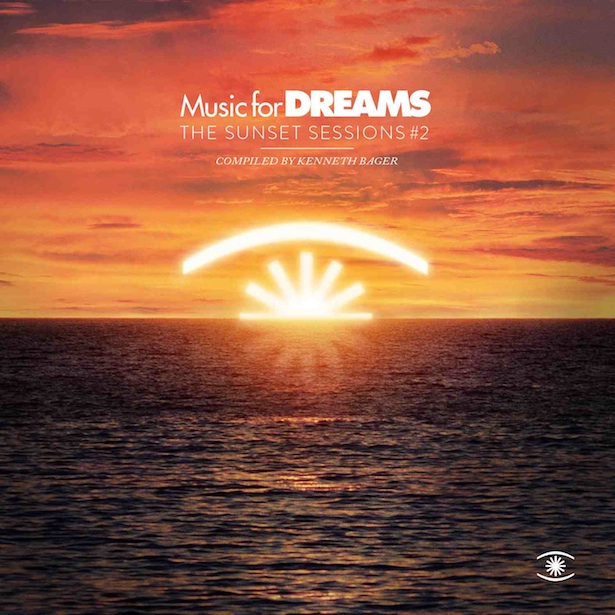 Reverbed piano that somehow sounds distant, faded, distressed as if calling a leaving lover back, moves to an intermittent House drum, that suggests "Shall we dance", but doesn`t insist. Birdsong from Roedelius` garden. A Mediterranean marimba. A seductive French charmer. Hollie Cook`s cockney tropics. A Funky skank of Moogs and strings. Roisin Murphy`s classy heartbreak. Lucio Battisti in a warm, electronic womb. Coyote`s brilliant spaghetti western theme. Max Essa-like kalimba and rhythm guitar. Faze Action adding their signature cello and a nice blast of Herb Alpert brass. Emil Germ`s Falsetto blue Pop. A boogie through Larry Heard`s "Alien". Germanic harmonies. Nautic`s lovers at loggerheads. Resignation and release. Bill Callahan doing Jeb Loy Nichols at ON-U. "Essene"`s spiraling figures.
Fazed Folk. Leon Lowman sounding like Moonboots with the Idjut Boys on the knobs. Marshall Jefferson stringing up Dusty Springfield. Ruf Dug all slow and strange. Brasil does a bump. Double Fantasy drop Acid. Promises get broken. Things get urgent before entering Gigi Masin`s calm.
Don Carlos conducts loons. Trance gets pitched down. Open air, blue skied, pretty, chugging harp-like into non-militant steppers. Laid Back sounding like Dr John`s jet set at Mardi Gras. Mop Mop`s honking steel pan Funk. "Kilimanjaro"`s Afro chants, Masekela trumpet and bouncing groove. Acid Arabs with an eastern beat straight out of the sets of Eric Beysens at Boccaccio, or those of Nelo & Esteban at Glorys. Ray Mang borrows from Double Exposure, taking their coda for a riff, while Mari makes like Zoe looking beyond the clouds with a sing-along that could have you arms aloft in a moment of intoxication / weakness, if you ain`t careful. The beautiful play volleyball on Cantoma`s beach. Tempelhof & Gigi Masin under cut threatening skies with hope.
Kaoru Inoue`s acoustics. Bass heavy synth Pop ballads. Mandolin winds, Billie Jean struts and Fleetwood Mac vibes. Javier Bergia`s best known / loved track. Jan Akkerman jazzin` the Funk. Steve Miller`s "Abaracadabara" in Dub. Nils Frahm playing with light until it rises to illuminate everything.
These Sunset Sessions contain around four hours of music, selected and sequenced by veteran DJ / producer / label owner Kenneth Bager. A mammoth forty-six tracks available for download and stream (seventeen of which have never been released digitally, and five previously unreleased in any format). With forty-six artists the compilation is a kind of "New Balearic`s" greatest hits, summarising a lot of the developments of the last few years, and as such is an excellent place to jump in if you haven`t been fighting over limited vinyl pressings and want to catch up. I was listening to the whole lot in one sitting, assisted by various aids, in order to write this, and one hundred and fifty minutes in, slightly disorientated and looking for trouble as I often am, I was asking myself, "Is it too safe, too mellow? Where are the shocks and surprises? Has Balearic become a byword for melancholic nostalgia, when it was once a confused mixture of hedonistic wanton abandon and protest. Where are The Woodentops sticking it to the man, Nizter Ebb calling us to arms?" I then remembered the title on the press sheet and that it is a "Sunset" collection not a "Get Right On One Matey" collection, so fair enough. Sunsets are not for shouts of "Guns, Guns, Gold, Gold, Fire, Fire!" Well maybe on occasion. Anyhow I am certainly not in a position to throw stones from this glass abode that I have constructed. If you were to look back at the new music I`ve reviewed, championed, bought and played over the last three years, nearly all of it is represented here. Labels like Aficionado, Deek, Emotional Rescue, Hell Yeah, International Feel, Golf Channel, Music From Memory, Running Back, who have become the reliable mainstay of what we cover. The only people that I can immediately think of that are missing are antipodeans, Tornado & Andras, and new ritual-ists Jan Schulte and Africaine 808, and associated labels, Beats In Space, ESP Institute, & Themes For Great Cities. The compilation does serve to demonstrate how healthy this particular musical niche is right now, and globally. Ireland, Denmark, Germany, England, America, Ibiza, Japan, Sweden, Canada, Italy, France, and Spain all get a look in. Staying true to that original Amnesia vibe, and alienating no one. Dr Bager cherry picking from everywhere.
"The Sunset Sessions Volume 2" is due to be released September 22nd, with a vinyl sampler due sometime this week. It`s probably best to check Kenneth`s site for updates.