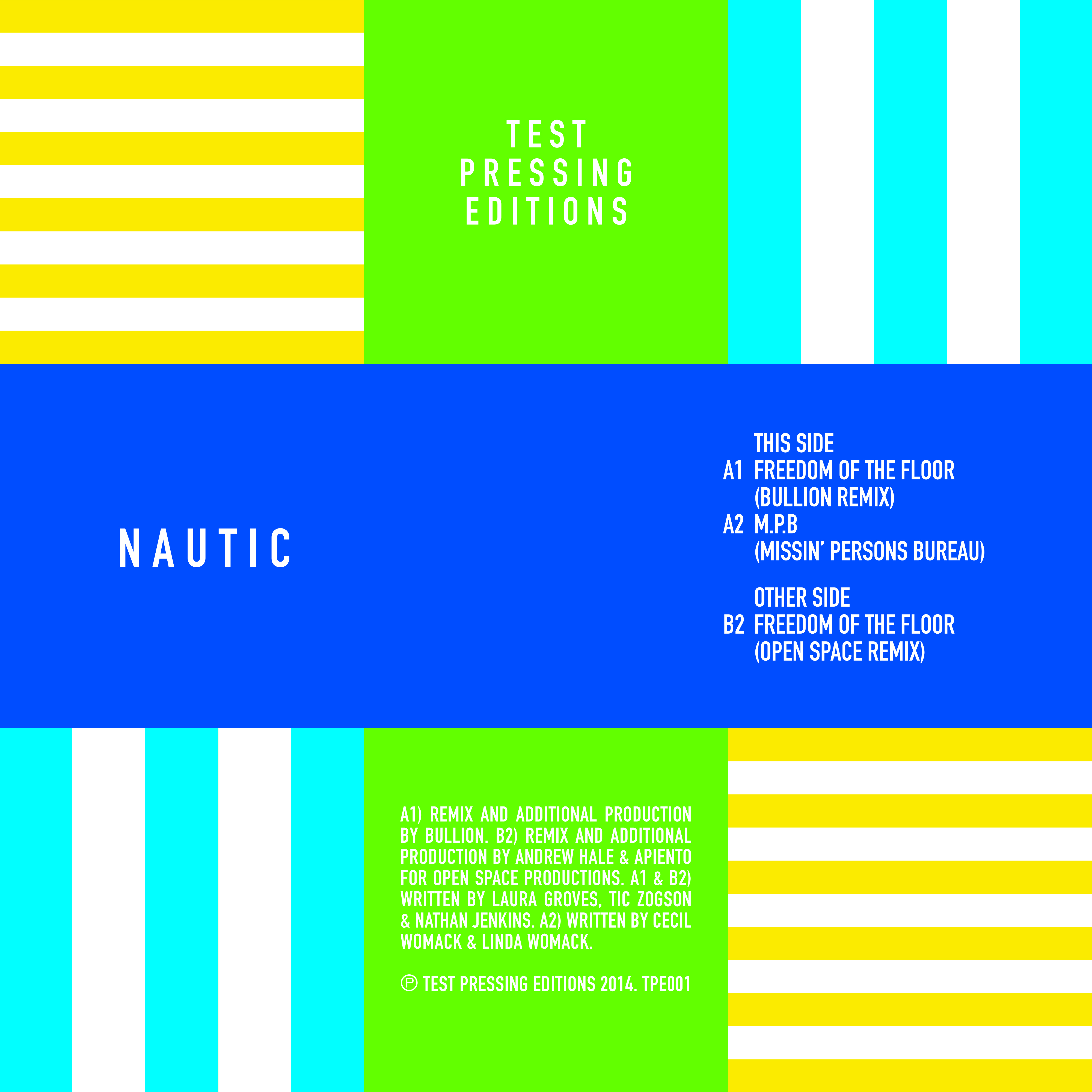 Nathan & Laura`s harmonies up the Folk on Nautic`s cover of Cecil & Linda Womack`s Shoom classic, "Missing Persons Bureau", the music trading the seminal piano riff for Eno & Byrne`s rhythmic collage. Tense, nervous white Afro. Angular, agitated. Ants in its pants. New Wave Hi-life that suddenly flips to the ambience of a Peter Gabriel Real World soundtrack. I lost my love.
Bullion delivers an alien Jazz for his remix of Nautic`s "Freedom Of The Floor". Asha Puthli in the Star Wars cantina. As on his own "Love Me Oh Please Love Me" E.P., deconstructing `80s Pop. William Orbit remixing Sting with added Harold Faltermeyer. Prince`s "1999" album for a bible.
Open Space (Test Pressing`s Apiento & Sade`s Andrew Hale) take the same track and smooth it out, prolonging the pleasure, extending the beautiful guitar line that before was merely a tease. The street Soul of The Chimes and Irma`s Tameka Starr. Lil` Louis with the luv u want. Laura a diva. Jah Wobble with Francois Kevorkian and an Arthur Russell penned prayer. Small bass-line flourishes like those that Sketch Martin lent to both Linx and 23 Skidoo. The sweetness, like a sticksman, conceals an edge. Soul Family Sensation blue thoughts spin around. Hold on to your dreams.
Apiento`s put some clips up, and you can order a copy here (and only here).