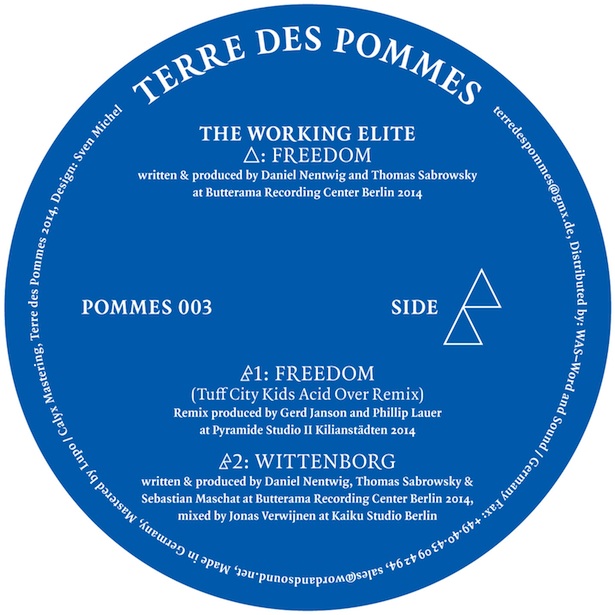 A farting Euro-Techno march leads ping-ponging Linn drums, robot handclaps, and a twisting synth line. There`s a sustained sigh, and a bongo from somewhere, before a breakdown of manipulated vocal harmony. Then the pianos go off. Perfect for Fall and Winter. Optimistic `89 pianos that induce nostalgia for a Summer holiday, even if you never had one, the same way those old Italian Scream Ups would back at Gosh at Dingwalls, on a cold, rain soaked night in Camden. Happiness and sadness are there hand in hand. Trying to hold something that cannot be held. A height remembered, that perhaps can no longer be reached.
The Tuff City Kids strip things back and replace the farting with a 303 and insistent hats. Those pianos phased to Mediterranean chimes, songs of tropical climes, before ringing out as mighty bells of freedom, release, pushing towards heaven.
Bonus track "Wittenborg" runs a picked guitar over a big descending bass-line, Hot Lizard pads, plenty of cowbell and a loud slap for a beat. Leaving you completely unready for the Techno / Jazz liftoff that dominates its second half.
You can listen to clips over at Terres Des Pommes Soundcloud page.