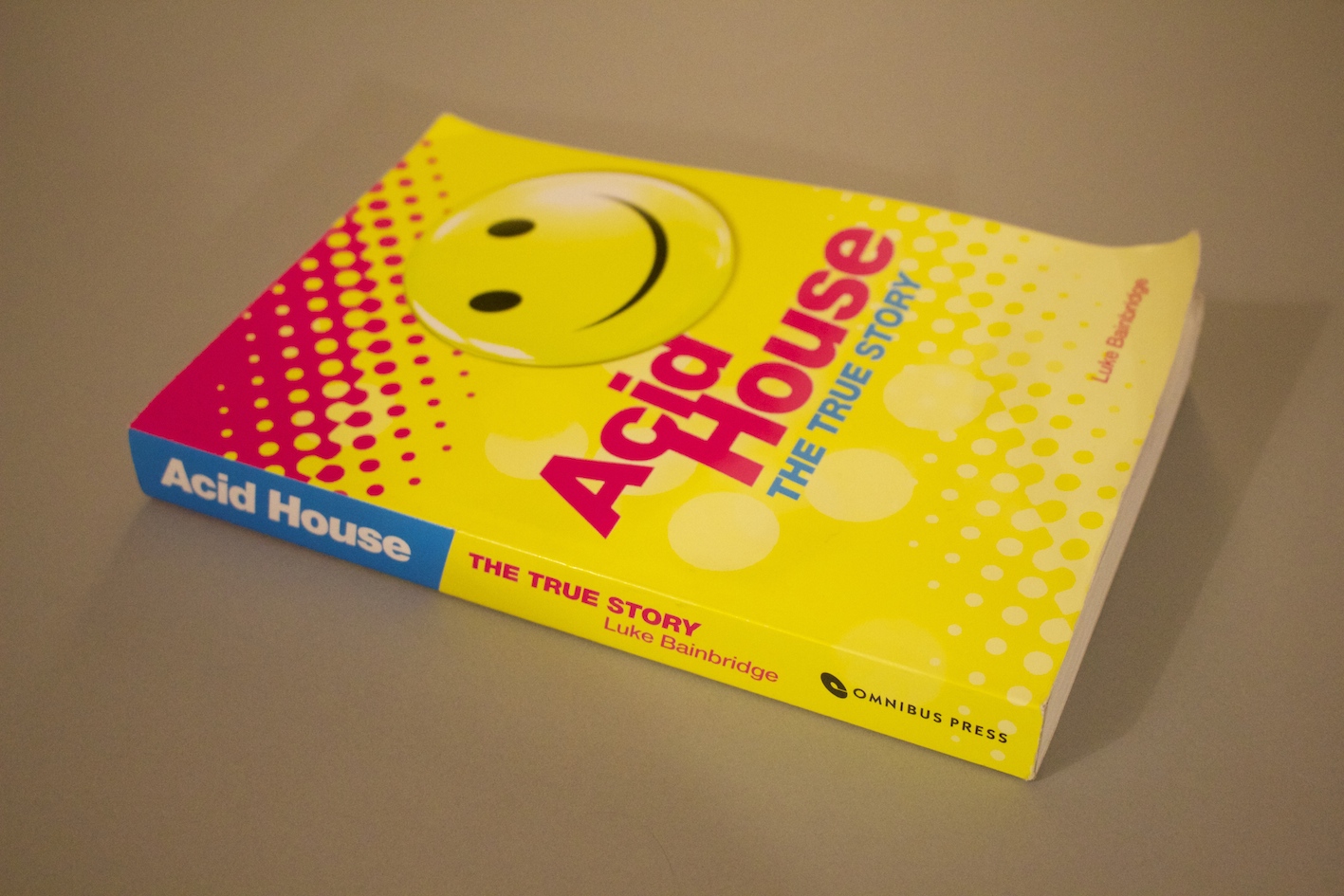 At this point you are more than welcome to look at the picture and feel like you know this story backwards but it's a good one and worth hanging in there for. This book came out a few months ago and its taken me a minute to get round to writing a review but all good things…
The book is based upon first person narratives from DJs, musicians, promoters, clubbers and more, that tell the tale of UK club culture from its pre-house foundations (the late 70s soul scene and onwards) through to the Acid House house aftermath (1992 onwards).
I've read many a book on Acid House and when this one arrived in the post I must admit there was a feeling of familiarity but after sitting on the shelf for a few weeks I picked it up and was hooked in as people started talking about how they got into music (whether via Electro or Punk). We've all got our moments of seeing the light (hearing Public Enemy for the first time or 'Planet Rock' for example) and this book does well at not only capturing that hairs on the back of the neck feeling but also riding it through to Acid House and beyond. As one of Manchester's 808 State crew says (and I'm paraphrasing) 'fuck calling it the second summer of love – the hippies had nothing on us".
The book mainly focuses on London and Manchester with a touch of Ibiza and Scotland in the mix. Drug tales are regular and music is to the fore. This book might be for those mainly based in the UK but the cast of characters interviewed – Andrew Weatherall, 808 State, Mark Moore, A Guy Called Gerald, Shaun Ryder, Martin Fry (ABC) and more – make it an interesting read if you've got a passing interest in clubs and how scenes happen. In fact that undersells it. Its very very funny in places, informative, entertaining and all in all really really good.
Things I learnt – some E's came in via toothpaste tubes, there is an ongoing debate on who played "house" first, the Hacienda in Manchester sounds pretty hairy (once the love buzz died) and house was a feeling.
Luke Bainbridge, the author, has clearly earnt his dancefloor stripes and knows what matters. The drugs, the feeling, the hows and why… Get involved in this one matey.