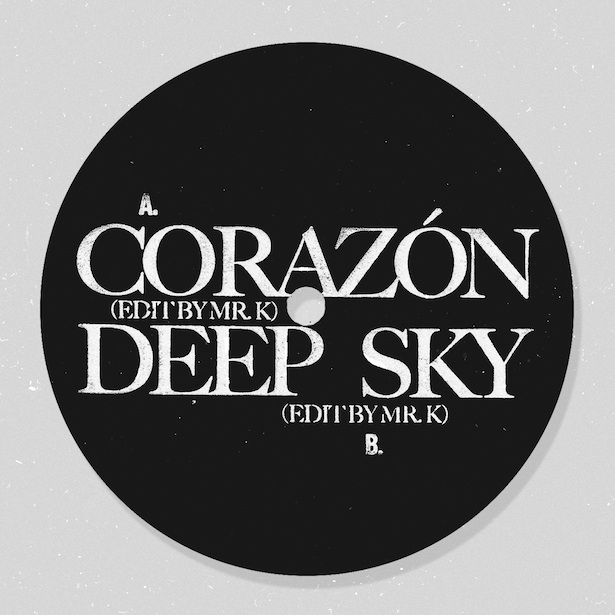 I`ve been a fan of Carol King`s "Corazon" since discovering it on one of those "Ultimate Breaks & Beats" LPs, way back before I can remember. It`s worth, and place in the "Balearic Museum" were recently cemented when I learned that it was a staple in Leo Mas` sets at Amnesia. Danny Krivit here re-edits the Creative Source cover of the tune for Most Excellent Unlimited, displaying his significant craftsmanship, which, while closer to Tom Moulton smooth than Ron Hardy head-fuck ruff, is always more about the groove than the song than Tom; often building said groove from almost nothing. For the Creative Source edit he dispenses with the Norman Whitfield-inspired trappings, guitar, strings, etc., and instead focuses on the vibes break that dominates the second half of the original, seamlessly doubling the track`s length. Kinda like what Danny did to Gary`s Gang`s "Let`s Love Dance Tonight"; removing the camp and the cheese (although I will admit to a soft spot for the camp and the cheese).
Danny`s genius however is best demonstrated on "Deep Sky", where he takes one minute and twenty seconds from Beck`s "Cellphones Dead" and extends it out to over ten minutes, looping it into an ever-evolving gumbo of cowbells, whistles and shaky Beach Boys / San Francisco Summer Of Love harmonies; turning a coda in to an epic post-"Screamadelica" white anorak on Molly, arms aloft, hands in the air, Indie Rock Dance crossover, not dissimilar to the Disco Bloodbath remix of post-Steve Mason Beta Band, The Aliens` "Sunlamp Show".
You can listen to the Mr. K. Edits over here.