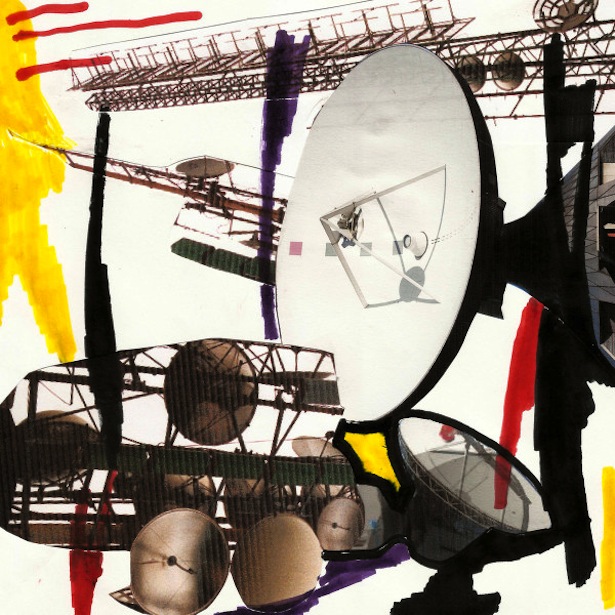 Telespazio is a project lead by Italian DJ and producer Fabrizio Mammarella, its name a nod to Rome`s space race ventures. Fabrizio also being responsible for the Slow Motion label and parties.
"Telespazio" the album is Acid House filtered back through Baldelli`s Cosmic. 120 BPM at 33+8, down to a psychedelic skank. Chicago`s dark John Carpenter roots showing. Electro with modern Plaid detail. 303s and backwards guitar. UFOs and third kind encounters. Electronic vibrations ring like transmission towers being struck, sparks rising on tesla coils. Resonance reached and feeding back. Carl Craig on Mo`Wax. Ravers suck our sound. Miami booty bass. Going Good machine head music. Sexually charged. Submarine deep. Be sure to check if you are into Juju & Jordash or Maxmillian D.
You can order directly from Hell Yeah! here.