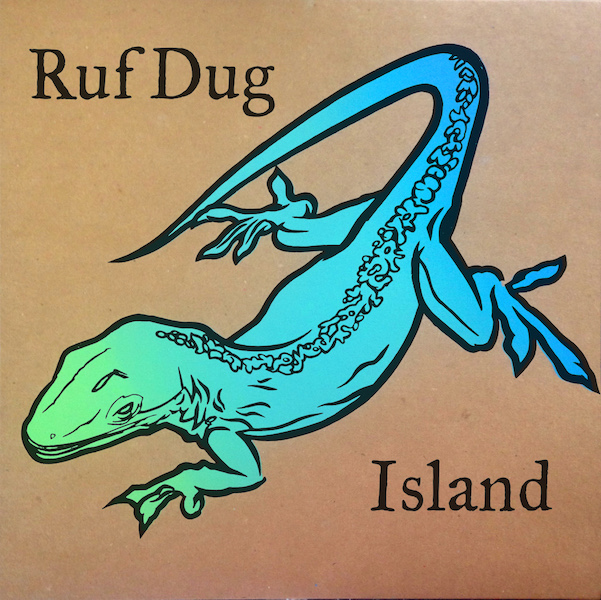 The water drum sound of "Tendacayou" has Wally Badarou exhaling in a downwards dog and sets an ambience between rock-stars at play in the pool in Nassau and playboys & girls nude on Es Cavallet post- / Pre-Amnesia. It could have easily have been lifted from a classic Jose tape. "Speedboat" has "Countryman" running to an Art House cinema soundtrack approximation of Disco. Rigid and Kosmische like "Zero Set" having a go at being Cerrone. "Dominica!" gets stoned on a sun-lounger with The Ballistic Brothers and Nightmares On Wax. "Mangrove Dub" bends steel pans out of shape while Dorothy Ashby Afro harps and John Talabot re-edits Ishinohana. "Mosquito" hammers out a samba on a toy piano. Squarepusher`s frenetic Jazz with the Penguin Café Orchestra playing Rave bells and Beresford & Toop on one. Nev Cottee adds his croon to "Le Rayon Vert", returning Ruffy`s favours on "Oslo". "Thank You Wally" pays its regards not only to the genius of "the Caribbean`s Muscle Shoals" but also the more abstract sketches of Gabriel Yared.
So Ruffy, Kenneth Bager at Music For Dreams refers to "Island" as your "Compass Point record" is that what you set out to do?
"Yeah definitely, Compass Point was on my mind heavily… My wife was making the BBC show "Death In Paradise" last year which films in Guadeloupe in the French Caribbean. I spent a number of months out there last year, and before I went Kenneth asked me to make an album for him.
So if someone asks you to make an album and you are gonna be spending 3 months in the Caribbean, well, it would be nigh on impossible to ignore the Compass Point vibe. I wanted to make an album like "Echoes" lots of different types of tunes but with a distinctive sound palette and overall vibe. I built a portable studio out of small half-rack instruments and effects, and picked everything with the Compass Point palette in mind; an FM synth, a linear synth / rompler like the D-50 and a late `80s digital reverb. I set it all up in the spare bedroom of our villa, which I christened Studio "R" in homage to Studio "W" at Compass Point.
I read Paul Byrne's Compass Point manuscript while I was recording, and of course I listened to lots of Compass Point output during the process. And the last track on the album is called "Thank You Wally". I even found a patch that sounded like the one in "Endless Race".
So yes, quite a conscious channeling of Compass Point going on! There are some other enormous influences as well. I read all of Moebius' English-language comics during the time and of course was buying up lots of old vinyl while I was there, so the Gwada Zouk sound is also in each track."
Ruf Dug`s "Island" is released on Music For Dreams and should be in shops any minute now.