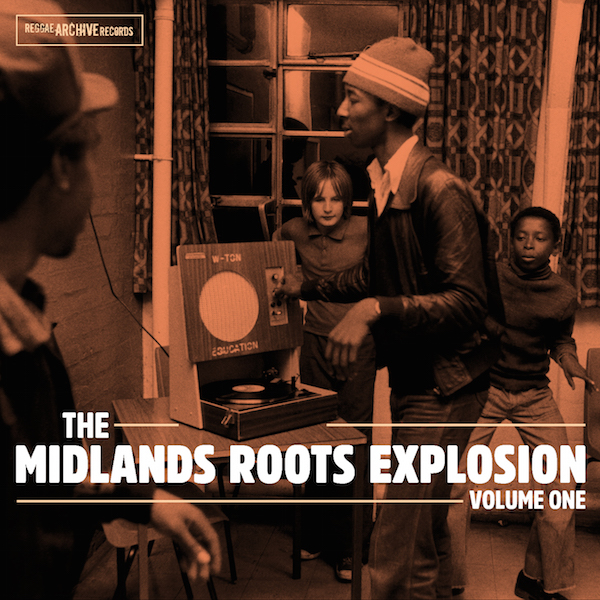 "The Midlands Roots Explosion" expands on the music contained on the two landmark UK Roots albums, "Handsworth Explosion Volumes 1 & 2" (reissued on vinyl last year by Reggae Archive, and now about to released together as a double CD). The "Handsworth Explosion" compilations were the recorded output of a musical project led by local band Black Symbol, their Outlaw Studios centering an Afro-Caribbean community that in the late 1970s and early 1980s was suffering from chronic unemployment (by 1985 fewer than 5% of school leavers were finding jobs) which left youth on the streets and open to harassment by a "Sus Law" (suspected person) happy constabulary (N.B. while the Sus Law was quickly scrapped after inquiries confirmed it as a major contributing factor in the UK race riots of 1981 (Brixton, Toxteth, Moss Side, Chapeltown, St. Paul`s and Handsworth), it was reinstated as "Stop & Question" by the Conservatives in 2008. You can be held for 48 hours without charge if the Old Bill don`t like the look of you).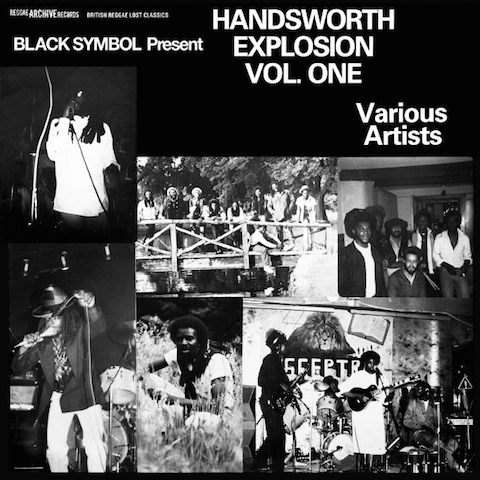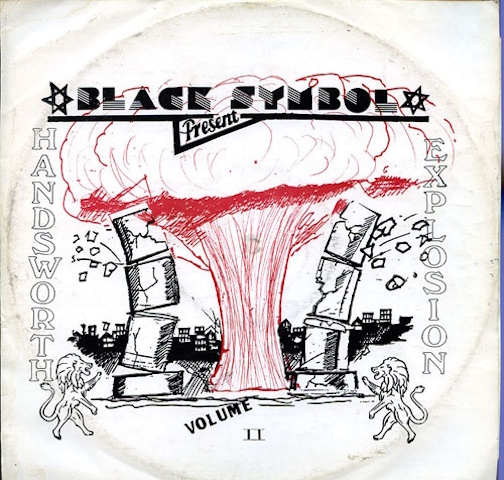 "The Midlands Roots Explosion" casts its reach a little further in location and timeframe than the previous compilations, and folks from Wolverhampton (Capital Letters; veteran Greensleeves act, still active and who recently got some nice Rootikal versions), Leicester (Groundation), and Saltley (an early incarnation of Muscial Youth, Pre-"Pass The Dutchie" and featuring The Techniques` Freddie Waite on vocals) get to hang out at Shorty`s Blues on Murdock Road.
Handsworth`s sons and daughters are represented by Benjamin Zephaniah, Eclipse (Only Roots put out their classic "Daylight Robbery" a few years back), Men From The Hills, Sceptre, Carnastoan ("Mr. Workhard" is a pretty rare Dennis Bovell production), Black Symbol of course, and one of the areas most successful bands, Steel Pulse (Handsworth also sired Steve Winwood, Joan Armatrading and Black Sabbath`s Tony Lommi). "The Pulse", the only UK Reggae band to win a Grammy, are present in the form of their 1975 pre-Island Records debut single "Kibudu Mansatta Abuku" and its accompanying Dub. Poet, playwright and author Benjamin Zephaniah, who also contributes two tracks to "The Midlands Roots Explosion", took poetry away from academia and gave it back to the people. By focusing on performance he included even those who might not read a book. Publishing his first collection in 1980, Zephaniah has proudly offered his voice on the issues of racial equality and animal rights, and has criticized and collaborated with Britain`s police forces. In 1996 he acted as the host of Nelson Mandela`s Two Nation`s concert, at the request of the South African hero. Fiercely anti-Royal Zephaniah rejected an OBE, but, a dyslexic who dropped out of school at 13, he has been awarded at least 8 honorary doctorates (to date). Zephaniah called Handsworth the "Jamaican capital of Europe".
I can`t recommend this compilation enough. The majority of the music here represents one–off singles self-released in tiny quantities (none of these tracks have been complied before and original copies command 100s on-line), mirroring Punk`s DIY ethic, and like Punk providing a singular document of the times. Lyrically rallying against its own Babylon and musically more of a melting pot than its JA inspiration, possibly because many of its players doubled in Soul & Funk bands, `80s UK Roots doesn`t really sound like anything else.
Released next Monday, June 29th, you can pre-order "The Midlands Roots Explosion" directly here.