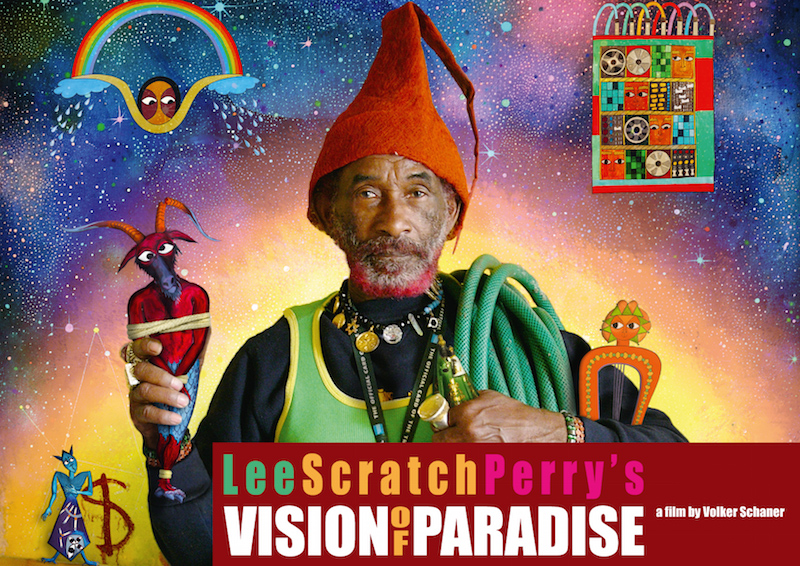 The 14th Annual East End Film Festival (EEFF) kicked off on Wednesday of this week. The EEFF was founded in 2000 as a non-profit community interest company (a CIC with no corporate sponsors) with the aim of supporting local and global independent filmmakers. Running until July 12 the Festival will screen over 100 features, with a focus on first and second time directors, and host exhibitions, installations, spoken word and live music performances. During this time they expect to receive 30, 000 visitors.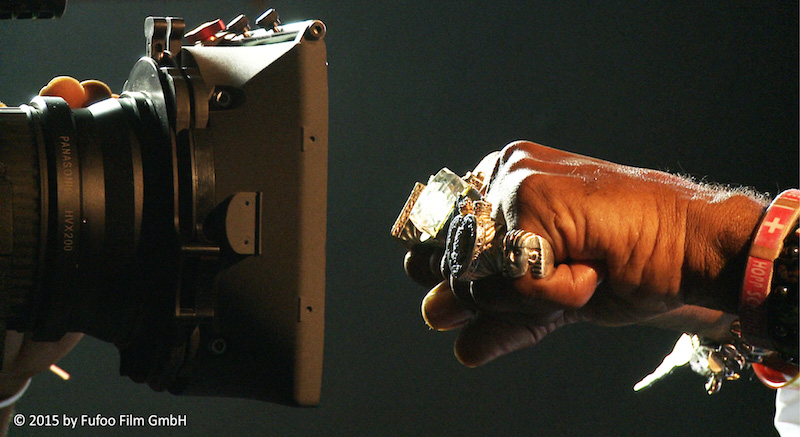 Among the screenings tomorrow (Saturday July 4)(Happy Birthday Dad!) will be the premiere of Volker Schaner`s "Lee Scratch Perry`s Vision Of Paradise". Pieced together over the last 15 years as Volker travelled with Perry from Switzerland to Jamaica, Ethiopia, Germany and London the documentary contains not only unique footage of the undisputed genius at work but also provides an otherwise impossible glimpse into his philosophy and ideology.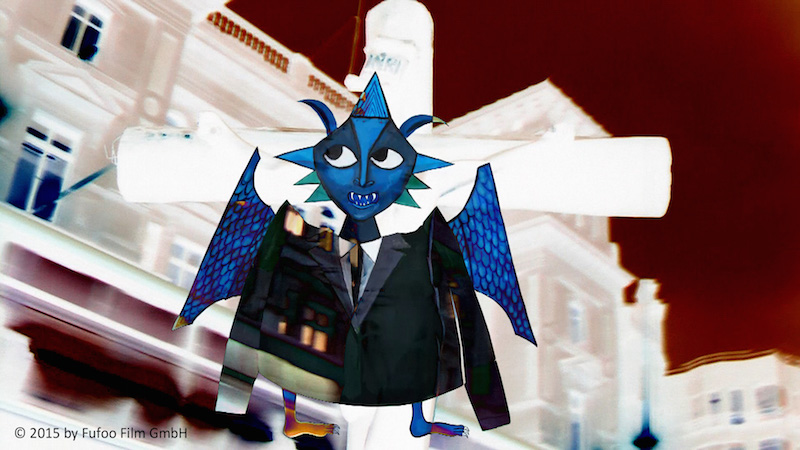 I`ve written a little about my own personal take on Perry before (here & here), but in the broadest terms he has been instrumental in the worldwide popularization of Reggae, not least by schooling Bob Marley & The Wailers in some of his magic, while his Dub techniques have inspired and confounded producers, post-Punk, for generations. As Adrian Sherwood says in the clip below, "Lee Perry is one of the most important people of late 20th century music", and at 79, he may have long since torched his Black Ark, but his creativity still burns brightly.
"Watch me, know this is a miracle that you have never seen in all your life."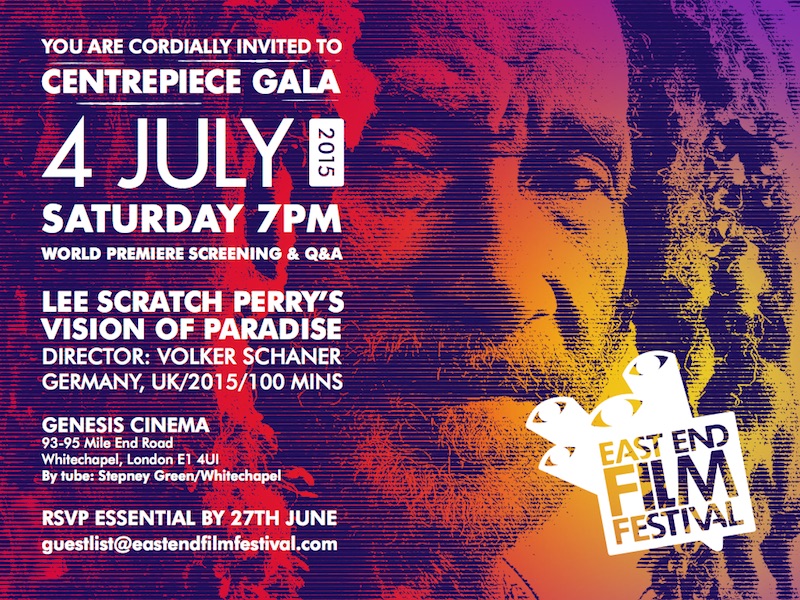 This poster states that you need to RSVP by June 27, but I am reliably informed that tickets are still available and there will be some held on the door on the day. Apologies for the late heads up. You can find more ticket details here. There will be a Q&A with Lee & Volker following the screening, which has got to be the opportunity of a lifetime. A full cinema presentation will be announced shortly and a DVD should be in the shops in the autumn.