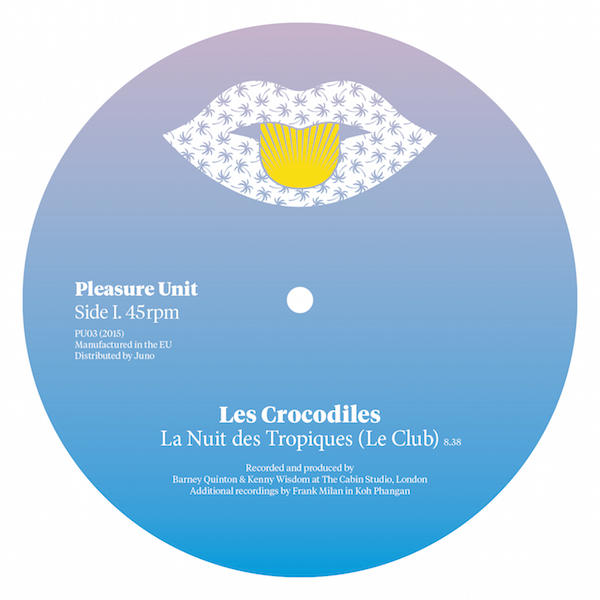 The bass line grabs you. Mr. Fingers` "Can You Feel It?" but not close enough to be a sample or an analogue obsessive copy. More like an early `90s Italian "homage". Percussion cascades in the celestial patterns of The Truth`s "Open Our Eyes", synths rise for some Telephones action. Once the pianos take over the dance begins. Suddenly you`re back at Es Paradis with the music hitting you from every direction, as if for a moment that you are the centre. Then eyes closed. After the rush, the Dub.
Like Telephones` stuff (Telephones being responsible for the first Pleasure Unit 12) Les Crocodiles take their inspiration from the past, say FPI Project`s "Rich In Paradise", Paradiso`s "Here We Go Again", and Agape Sounds. Big brown ones and chocolate milk and brandy claim its core like "Brigthon" through a stick of rock, but the sountrack to those halcyon days (daze?) is brought up to date for new ears.
Apiento sent me the files for this last Monday, but I didn`t get a chance to listen until late Friday evening, when tired thoughts quickly moved from "This is OK…this is actually quite good…" to "Wow". Leading me to message friends, recommending immediate purchase, and to message Kenny Wisdom at the label with "Who? What? Why?"
"There's not much to say about the track really. It`s me and Barney who I do Keyboard Masher with. It`s something we started a while back, that I intended to sound like an early `90s Italo House record. I just wanted to make something that sounded summery. I had the idea last time I was in Thailand, one of the bars there used to play lots of wicked old tapes. The samples at the start of the main mix were all recorded on a mobile phone on the beach there. The day we started on the track was the day Frankie Knuckles died so it kind of ended up with that Def Mix style of pianos and phased drums. We've had a massive response to it."
The ambient mix might be beatless but still rides on the rhythm of the bass. Synthetic figures court like fractals on resting lids, keys like a lovers touch. It was pretty carnal back then. I don`t know if it`s still like that now. Harpsichord arpeggios. Refrains like Amazonian rainfall. The voyeur in me just watching the night.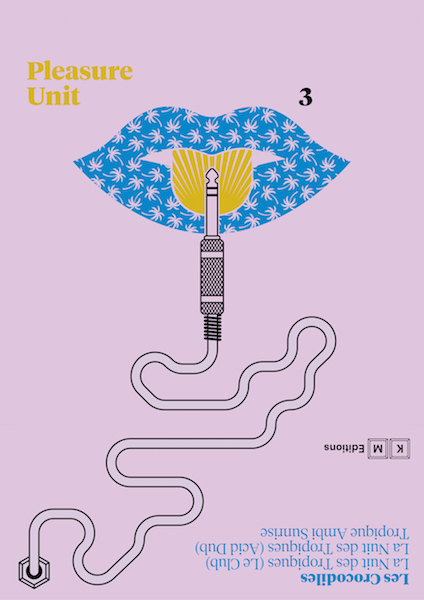 Big thank you to D.