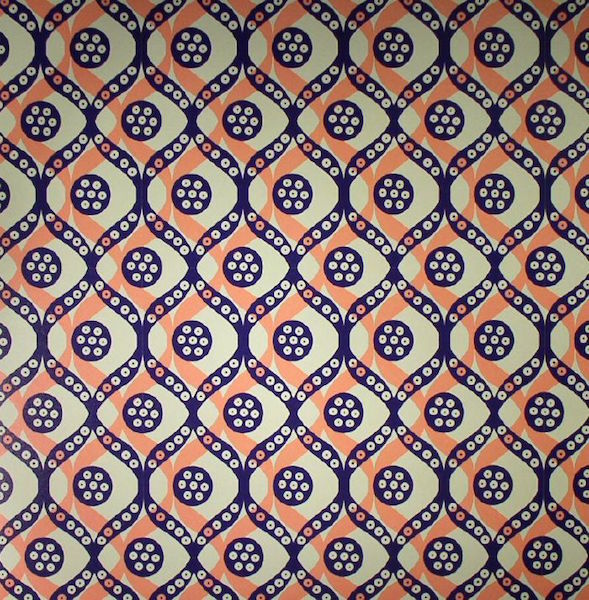 The instrument of the title, the Balafon, originated in Mali in the 14th century. A wooden xylophone of 27 keys, its playing is generally reserved for ritual (is the Dance sacred or profane?). Its buzz, amplified through resonating calabash gourds, recalling the distorted electric likembe of Congo`s Konono #1 and Francis Bebey`s psychedelic sanza. The "jam" recalling Niama Makalou`s "Kognokoura" furnished with 21st century broken / break beat and bowel-moving subs.
The "Breakplus" remix made me think of X-Press 2`s "London X-Press". Not that it sounds anything like that record, perhaps more Ashley`s Black Science Orchestra, but rather sharing a joy, enthusiasm and unabashed rush for the peak. Salsoul orchestration, cowbell, bongos, live bass, Moog solos and Disco screams petition for dancefloor ecstasy. Be hard not to "Raise your hands".
On the flip Wolf Muller`s jew`s harp masquerades as analogue weirdness and his big tribal toms cool down the pace. Additional calming keys place the track alongside those "Water Mix" miracles performed for Jose Padilla. Meditative for all the energy contained.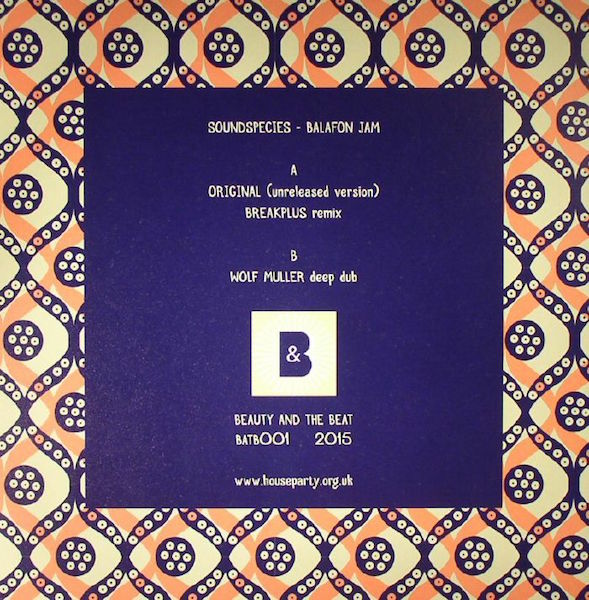 Beauty And The Beat launch their label with "Balafon Jam".
A quick P.S from Apiento here. Cedric and co of Beauty and the Beat are not only some of the finest DJs we have in town right now they also throw a top party regularly that is like a hedonistic Loft party and always loads and loads of fun. Basically, to quote an old Irdial Records poster, in your hearts not the charts. This first record is pretty much the sound of the club on vinyl. Modern music but with a massive Afro bent. So good to see. Check it.