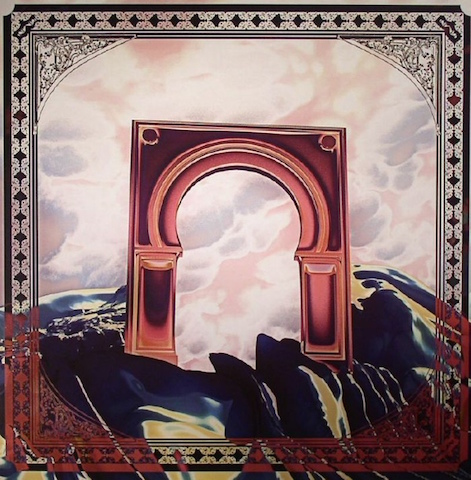 Edits seem to fall into four categories:
1. An unknown gem is unearthed and simply repressed
2. An unknown stinker with some nice bits in it is unearthed and has the stinky bits removed and the nice bits looped up.
3. A fairly well known track is cut to pieces and radically rearranged with the aim of taking dancers by surprise and giving it new life
4. A track that wasn't particularly dancefloor friendly is effectively remixed to make it so.
The music on Fleeting Wax`s first release is a mixture of 2. & 4.
Tai`s "Schlager Edit" is a bongo-led Disco groove. A break of xylophone and female sighs is extended / repeated before it bursts into flute, strings and "Margherita" mariachi brass. As camp as a "Carry On" it engages in an excuse-me with ABBA and Bollywood. Fattish`s "Democrat Fatigue" is of a darker hue and based around a dissected Turkish vocal. Miajica`s "RIP Pino" however works best for me since it uses more of the original song, and therefore retains more musicality and interest. It simply beefs up Pino Daniele`s swerve a little and gives the ravers a bit more to play with, the same way an `80s "Dance" remix would take a Pop record and create a "Balearic Beat".
"Fleeting Wax" is a new Swiss label run by DJs Mehmet Aslan and Miajica.