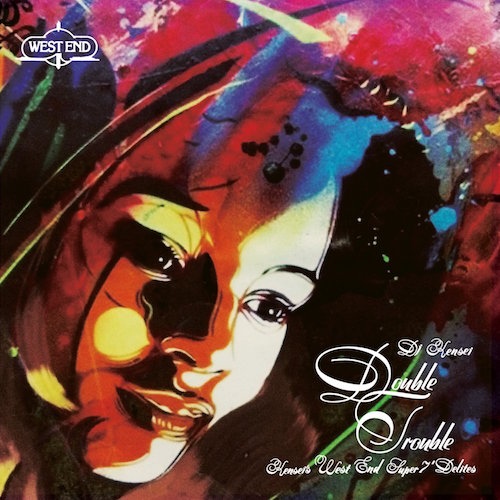 On "Double Trouble" DJ Kensei cuts and occasionally scratches between 7" copies of some of West End`s greatest hits (presumably assisted by a couple of Dr Suzuki`s Donuts), really coming into his own when manipulating established breaks, like "Sessomatto", and in doing so creates a punchy and direct mastermix of seventeen tracks in just under one hour.
DJ Nori`s "Take The N Train" is very likely the best Disco mix you`ll ever hear. Since nearly all the songs are about fucking (copyright Big Black) and most are sung in a state of sexual ecstasy it was a bit difficult for me to do in one go as I can`t remember the last time I got laid. Listening was eighty minutes of slaps in the face and reminders. Someone wise like Sophocles said that aging and libido`s loss is like being unchained from a madman, but its more like losing an arm (or a third leg).
Ironically a lot of the tracks here take me back to my first forays into the arena of intercourse. Contests held at venues with names like "Scamps", "The Cat`s Whiskers", and "Flicks". When the armour was stolen knitwear (Lacoste in lemons and pink, Pringle sweaters, Lyle & Scott roll-necks (I`ve still never played a round of golf)), and woven leather Italian shoes. To be honest I was more likely to end an evening`s dancing being targeted by random weekend violence than getting lucky. Singled out by tough guys with too much testosterone who were unaware that us "babies" were only bait, luring in "opportunities" for our own crew`s larger, older, psychopaths and sadists. I remember when "The Frontline" came down holding sawn-offs. Time for even the "daddies" to realise that they were only the biggest minnows in a small stagnant pond. There`s always a badder man (copyright Stephen Robinson). If anyone is interested in why I`ve got a Phd., well I got more than my fair share of breaks and education seemed the easiest means of escape. If I`d been professional enough to have switched both mikes on you could have caught all this when I interviewed Octave Lab / Ultravybe project coordinator Ken Hidaka, as he shared his contrasting memories of discovering Disco at Moist, with Harvey & Marbo, rather than in the rumbles of South London`s jungle. You`d have heard us laughing.
"Double Trouble" & "Take The N Train" were released last week in Japan and are available at Lighthouse Records. Juno also has copies in stock.
For the Fields, Darren, Dean & John (RIP).