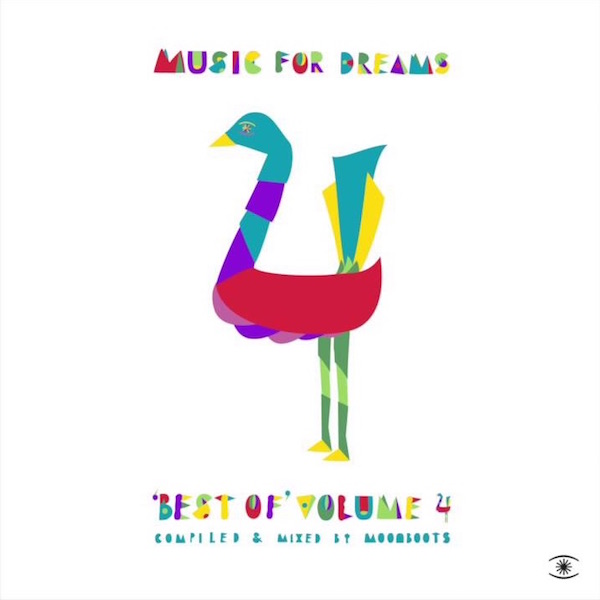 If you don`t really buy records but have an interest in the music that we cover on Test Pressing then compilations like this one are a bit of a gift. For starters the selection has been made by Moonboots, without whom, with assistance from his partner in Manchester`s Aficionado, Jason Boardman, and down South, Phil Mison, Balearic would have disappeared as a genre in around 1992. This is the Balearic equivalent of that DJ Nori Disco set, something from the expert`s expert. All of the selections might have been made from one label, Kenneth Bager`s Music For Dreams, but nonetheless the compilation not only showcases MFD`s roster but also pulls together a host of names that have come to prominence in the last year and in doing so demonstrates how sharply Dr. Baker has been operating. Some one makes a great record, that everyone is playing, and Bager signs them up for a remix or a forthcoming release.
Of these "new comers" you get "Coral", Bonnie & Klein`s take on Massive Attack`s "Unfinished Sympathy". A Break beat, a full orchestra in swoon, and a gypsy violin`s emotive song. Their "Magnolia" pitches this sound down and swaps the Romany flavour for cowboy Country twang. Jexopolis does an `80s Electro Boogie overhaul of A Vision Of Panorama, complete with rolling Kasso keys. Len Leise remixes Jacob Gurevitsch`s Flamenco melancholy into a Seigen Ono score. Ruf Dug has his way with Kenneth`s "Experience".
Of the veterans here, Phil`s Cantoma display their Cocteau`s influences, Visti & Meyland have shot at Pop balladry and Bager himself first name-checks legendary White Isle hotel Pikes, and then teams up with DJ Pippi to create a chiming DSK-esque acoustic, blue sky.
Relative unknowns Bongo Ent. make Marcos Valle swinging nova Bossa Nova. Swan & Lake do Carl Orff. Mick Roach sings a Chris Rea / Robin Trower Blues while some cat does a fine impression of Chet Baker`s horn. Troel`s Hammer synthesize a lover`s warmth. Spoons pushing closer together and falling back into sleep.
"The Best Of Music For Dreams: Volume 4", compiled by Moonboots will be released on December 11