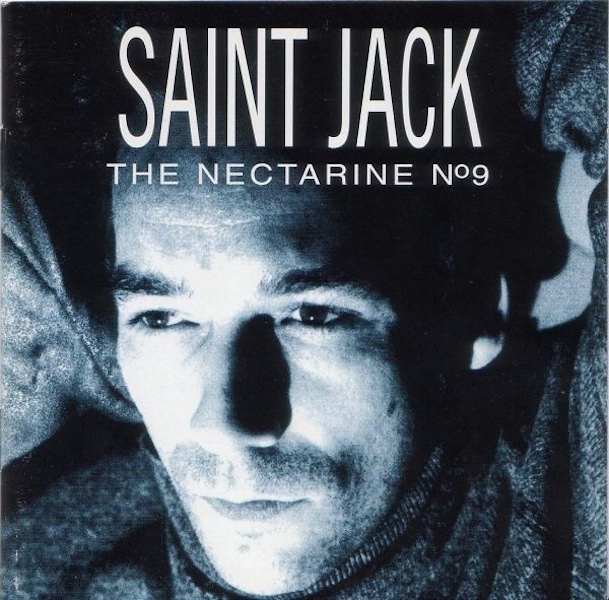 Originally released as a CD only on the briefly reactivated Postcard records, whose slogan "The Sound Of Young Scotland" had by 1995 been swapped for "In The Meantime….Before Failure", "Saint Jack" took its title from the Peter Bogdanovich film of the Paul Theroux book and the inspiration for its sound from Iggy`s "Lust For Life" and Dylan with The Band. Sharp spikey Pop songs and Post-Rock instrumentals are segued by Industrial ambience and sampled dialogue. By turns The Fall doing "Trout Mask Replica" and a Post-Punk T-Rex. Rockabilly swagger and clipped chords. Glam solos cut short and bent. "Couldn`t Phone Potatoes" grounds Can`s "Mother Sky".
"Saint Jack" summons a "Golden Age" of independent Scottish Rock. "My Trapped Lightning" struts like The Scream. "Just Another Little Fucked Up Druggy On The Scene", featuring "combat poet" Jock Scott, buys Aidan Moffatt & Arab Strap a drink. "Firecrackers" is the stomp of Big Star and ergo Teenage Fanclub. Math Rock its template but with a kind of Jazz in its arrangement and swing. A Country twang to its guitar and the rhyme and wry wit of Edwyn Collins. An "ironic" take on Americana wearing cowboy boots and a bible belt. Bobby G doing Alex C doing The Velvet`s "Pale Blue Eyes".
The CD and download include a further nine tracks taken from Peel sessions, among them great covers of Beefheart`s "Frownland" and Nico`s "These Days". CD & vinyl both have wonderful sleeve notes written by Roy Wilkinson.