If Ambient is "the next big thing" well then, to use another cliché, The Phantom might be "one to watch". While he`s released House-ier 12s for Silverback and Transatlantyk, it was the contributions he made to Emotional Response`s "Schleißen" series that made me take notice. Following on from pieces like "Across The River, Beneath The Trees" a live set has just gone up on Soundcloud. Taken from the recent Unsound Festival based at Krakow`s Manggha Museum of Japanese Art and Technology, the recording captures The Phantom in the abandoned Hotel Forum, armed with Ableton and 100 short loops and in duet with a fellow musician Marek Pędziwiatr on Nord Stage keys, flute and kalimba. The hour-long set features those works released on Emotional Response and some forthcoming on Growing Bin and Transatlantyk.
Piano and sonar blips call like gulls in flight over Suzanne Cianni`s waves, dappled by the sun in a calm with no breeze. Dream machine patterns strobe on closed eyelids. Jazz dances like water. Stephan Micus blows "Twilight Fields" woodwinds. Zorg toys with the ivories in the showroom when love was all there was. Guitars with Jonny Nash`s fascination for reverb play a blues for the light. Mkwaju Ensemble get a short cover (a track which coincidently has just been comped by Jazzanova). Songs are looped into prayer. Thumbs on steel tongues paint a sunrise, a huge red globe on fire against a still dark African plain. A heat haze like mylar. Wildlife awakening. Art Of Noise Fairlight choirs sing of the heart. Repetition and polyrhythm rise and fall like rolling and crashing tide.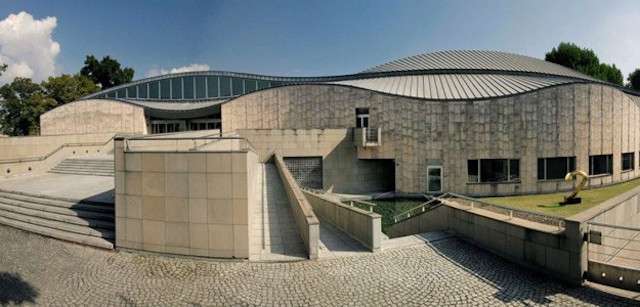 If you head over to Soundcloud you can download from there.