Written and recorded by Burk Skyhorse Price in 1975, unearthed by Cherrystones and put back out there in 2016 by Touch Sensitive, Maya`s sole release, to quote Cherrystones, is "a treasured 45 from a time when heart and feel were the real premise and desire to make music."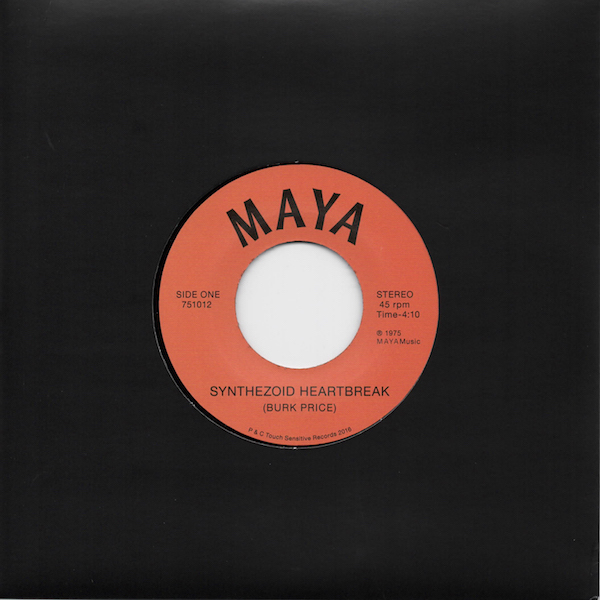 "Synthezoid Heartbreak" space trucks a theme of a "fucked up relationship" to science fiction sound effects and analogue gurgling. "Distant Visions" sets lyrics of alienation against a ringing wall of guitar distortion and Coloursound sustain. Apparently the original take included a further eight minutes of feedback, and live renditions added an air raid siren to its climax. Jazz in the drums, Metal in that guitar, and virtuosity in the bass, the latter comes on like the Sabbath of "Sweet Leaf" and "Planet Caravan" riding a storm with The Doors and watching scarlet skies with Simon Caine. Like Hawkwind or Chrome, Maya could have slotted straight into Cherrystones` "Word (And The Sympathetic Sounds Of The Psychedelic Ghetto)", the seminal 2006 compilation for Alan McGee`s Poptones, that very possibly provided Primal Scream with a new direction.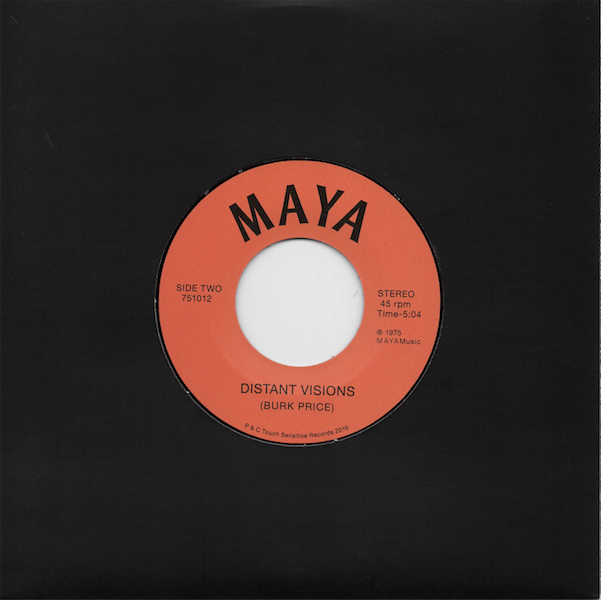 Snubbed by his local Ohio radio stations in `75, Skyhorse`s "Fucking awesome" in the liner notes leaves no doubt that he is super chuffed at the re-issue.
You can order directly from Touch Sensitive here.