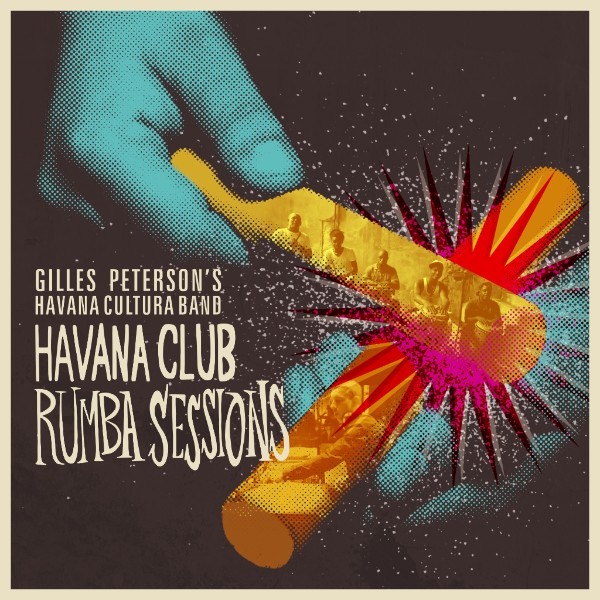 Cuba`s Rumba and Rumberos get taken for a global spin. The traditions of Guaganco, Yambu and Columbia made over for the 21st Century by producers from England, Canada, France, Japan, Germany and Spain. Booming sound system bass accompanies seashells and shakers, phased cymbals, hissing hi-hats and twisting and thudding kicks. Balafon jams with Fender Rhodes and Detroit keys, Rainforest chants and tribal chatter. Story-telling vocals mix with laughter. Gongs are struck, sirens sound and a steel band hammers out Morse. Psychedelic Ambient washes ride stop / start 4 / 4 arrhythmia. Nuyorcian Soul with Techno menace in the bottom end.
In a project aligned in spirit and music with the work of Africaine 808 and Huntley & Palmers / Hi-Life the beauty of Virgínia Rodrigues-like song bumps with Carl Craig`s cool basement groove, DJ Sprinkles` uneasy peaks and Joe Clausell`s deeper dubs. Like something on Chicago`s Relief Records all of the collaborations here are totally dependent on the dynamic of the drum, improvised and constantly changing. South East London`s 22a crew (Al Dobson Jr., Mo Kolours, Reginald Omas Mamode IV & Tenderlonious) juggle rhythms, have them countered and countered again, making folks dance to a resulting fourth, while Motor City Drum Ensemble, Poirier, Max Graef & Glenn Astro, Pablo Fierro and Pepe Braddock, cut House into Jazz shapes. As with Gilles` (and Simbad`s) classic remix of Noro Morales` "Saona" before it, the past meets now on a trajectory towards the future. Time clearly non-linear. Did we come from the stars but forget?
You can listen to clips from the entire sessions (which have be released digitally, with four 12" E.P.s on the way) on Soundcloud.