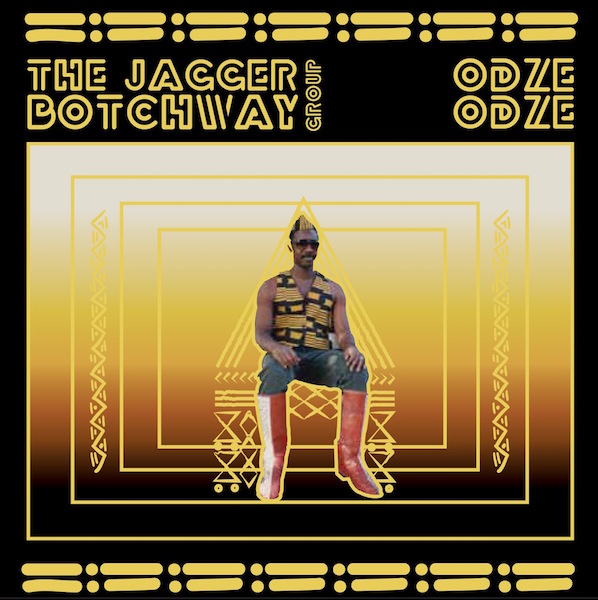 When Cultures Of Soul`s Deano Sounds and Voodoo Funk`s Frank Gossner got together to release the music of Ghanian group The Afro Kelenkye Band during the process of licensing they discovered that band leader and lead guitarist Richard Neesai "Jagger" Botchway had an archive of unreleased tapes.
Some of these tapes now see the light of day as "Odze Odze" on Cultures Of Soul. The seven original tracks are horn-led, sing-a-long Highlife, with arrangements betraying Botchway`s time performing and recording with Hugh Masekela. "Obleku" gives way to its sax and full-on Jazz. "Oblotsiri" breaks to percussion, shouts of "Jah Rastafari", and short bursts of Rap. Salsa piano lends "Kahe Odzole Oye" a Soca touch. "Chapter 5" takes things downtempo with wistful flutes, muted Satchmo trumpet, Flamenco-tinged acoustic picking, and a voice close to Prince Far I`s thunder, whose rough edges are sweetened by a female chorus.
The originals are accompanied by five remixes, all of which are not radical, but respectful, largely straightening and spacing out the grooves. GRC make "Take Time" heavily percussive, Dub-inflected Disco, sending the Highlife picking towards infinity a la King Sunny Ade`s "Ju Ju Music". Africaine 808`s remix of "Odze Odze" toughens up the bottom end and drums, and adds a little of their funky Moog. Alma Negra extend the same track out to seven plus minutes with playful keys and Linn drum pops effectively producing a largely instrumental "Part 2" to Africaine 808`s take. "Moko Le Dzn" gets reworked by Ruf Dug in a bongo-tastic manner like a Gwa Ka souvenir from his trip to Guadeloupe, stripping the track back to interplay between bass and synths, blasting the horns through Tubby`s Hi-Fi.