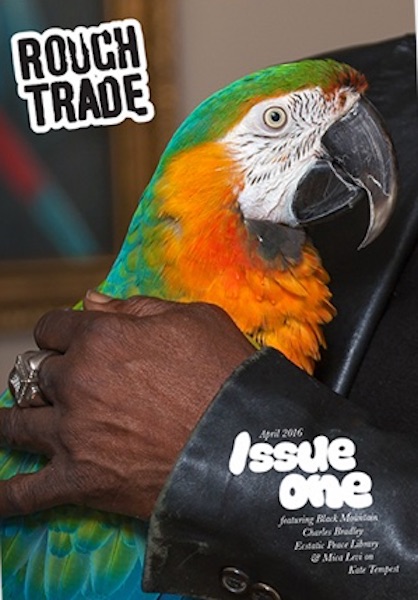 Rough Trade are obviously an institution. From a shop (and collective) on Kensington Park Road in 1976, to distribution, to label, to stores in New York, San Francisco, Tokyo and Paris. Dented by the internet they maintain a presence in London, Nottingham and NYC and they must be seen as a bastion of "independent" and in these days of ether, a bastion of "physical".
I`ve been shopping there for over twenty years and 130 Talbot Road in Ladbroke Grove remains (thank goodness) a rendezvous destination for old friends whenever I am back in London. One of the few unchanged landmarks of "our" city, in which I am now often lost. I was in the store under Slam City Skates everyday when I worked on Riding House Street. The Middlesex Hospital since demolished. Case in point.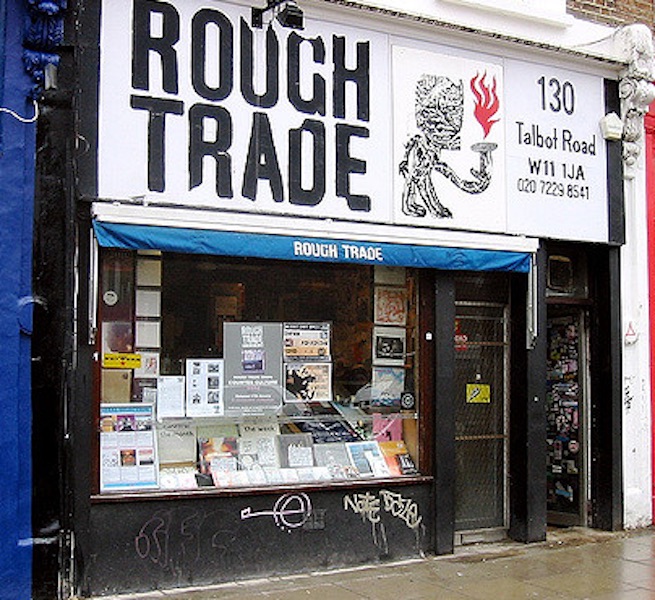 This week, increasing their physicality, Rough Trade launched a monthly publication. Designed by Bruce Usher and edited by Liv Siddall with the aim of avoiding "glossy" cliche and achieving the breathless enthusiasm of a fanzine (is the "hard" `zine making a come back?), the first issue includes interviews with Charles Bradley (Daptone powerhouse), Black Mountain (responsible for Rough Trade`s album of the month), a feature on J.G. Ballard`s influence on music and musicians (to tie in with Ben Wheatley`s film of Ballard`s "High Rise"), and pieces penned by Mica Levi and Andrew Weatherall. Its sixty-four pages are free if you spend over 15GBP (What`s that? Two 12s or one LP?) or 4GBP otherwise.
You can learn more (with some great quotes from Usher and Siddall about "toilets" and "smiles", respectively) over at "It`s Nice That" and Rough Trade.