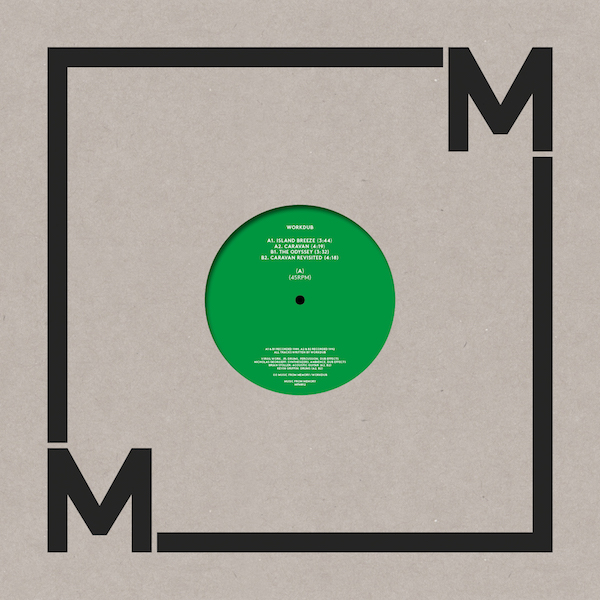 A four track 12 that rescues music from the impossible to find "Workdub I" long player and "Workdub II" cassette, both recorded in a basement studio and privately pressed in St. Louis in 1989 and 1992, respectively, by Virgil Work Jr. and Nicholas Georgieff.
While all four compositions could be loosely described as rhythmic improvisation, two are resolutely electronic, while the others are more "organic". "Island Breeze" puts Electro beats, solid state hammer on anvil, with New Age chords. "The Odyssey" rides a synthesised break like Czeslaw Nieman`s "Laur dojrzały".
"Caravan" and "Caravan Revisited" are still undeniably machine-based, but coloured by acoustic harp-like guitar figures, Mick Khan fretless bass sounds, handclaps, and PCO`s ukulele and Cuatros into an Ambient Funk. Like Oregon with a robot keeping time and their "wistful" excess reigned in, or shorts in an imagined instrumental space between Talk Talk`s "The Colour Of Spring" and `O`Rang`s "Herd Of Instinct".
You can order directly from the Music From Memory chaps here.