Ok the guys from Isle Of Jura got my interest from the off as their label name references cult UK band the KLF. I say cult but actually they had hits galore but have a search on Test Pressing and read up on the KLF if you don't know much about them as they are thoroughly interesting and its good to see their world keep filtering through. Anyway, back to the review…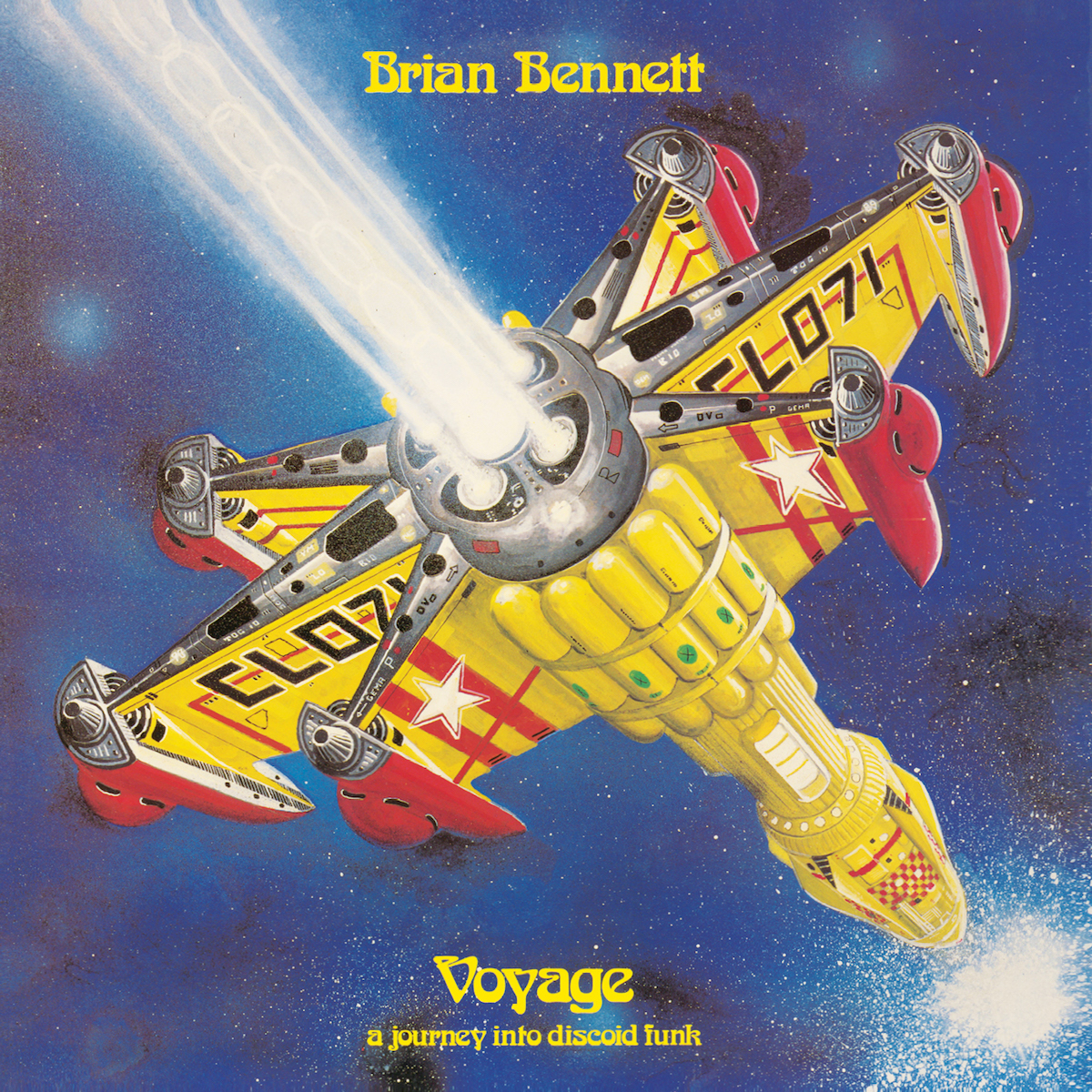 What can I say. This record is just ridiculous and I am so happy to see it getting a reissue as I couldn't afford the price tag of an original copy. The record is a bit of an underground classic. Brian Bennet is best known as the drummer of The Shadows. As many of you know The Shadows may have inadvertently had a hand in the germination of hip-hop as they made a hit out of the instrumental track 'Apache' which was later covered by The Incredible Bongo Band and thus the B-Boy national anthem was born.
So this record is purely instrumental Disco Funk of the highest order and as you can imagine the drums are super great and really well recorded. Bennett clearly knew his way around a recording studio by the time this record was written and produced. The interesting thing though (sorry to generalise) is that for a drummer he clearly has an amazing way with a melody (pop fact – in the 80s he wrote TV themes including Dallas, The Sweeney and more).
This is one of those albums that has played constantly for the past week and from the first notes of the first track 'Voyage' coming on you know you are in for a journey. Albums like this often have one or two good tracks – this whole album is good. Great in fact. 'Voyage' is followed by the amazing slow-mo disco of 'Solstice' which is so good. An amazing track. The synths, the drums, the funk and groove. 'Chain Reaction' follows which feels more traditional in its way until its drops into the most unholy bassline groove. Where on earth did that come from…
Onto the B side where 'Pendulum Groove' sets the tone of the space race and is followed by 'Air Quake'. This one is pretty nuts. I love it. A drum-less arpeggiated intro sets the tone as drum fills fly in and out before the track rolls together all flanging and (sorry) spaced out. 'Ocean Glide' leads us out as an arrival down to earth.
Bennet himself says, "This was music to complement or invoke visual imagery and I had this idea of the Earth in space, it was around the time of 'Star Wars' so this space fantasy thing was very much in vogue. I was also listening to a lot of Brian Eno and I wanted to see if I could write some material along those lines. I was given the go ahead by the label DJM and the concept was a voyage around the Earth. All the drums and synths, including a Prophet 5, were played live and we were experimenting with all the latest sounds and technology".
The Prophet 5 he mentions really does shine and hearing music of this nature recorded in such a beautiful way is a joy. Add in the melody, playing and sounds and well…its just a wonderful thing. Highly recommended.
'Voyage – A Journey Into Discoid Funk' by Brian Bennett is released on Isle Of Jura on the 17th April 2017 on180gram vinyl.
P.S As an aside I was playing with Wolf Müller in Denmark last year and he played it and I had to take a picture of the record to remember the moment…