So I have a long list of music that I should have reviewed but for whatever reason I didn't get round to it so am going to make a big list here full of good stuff for you to check at your leisure…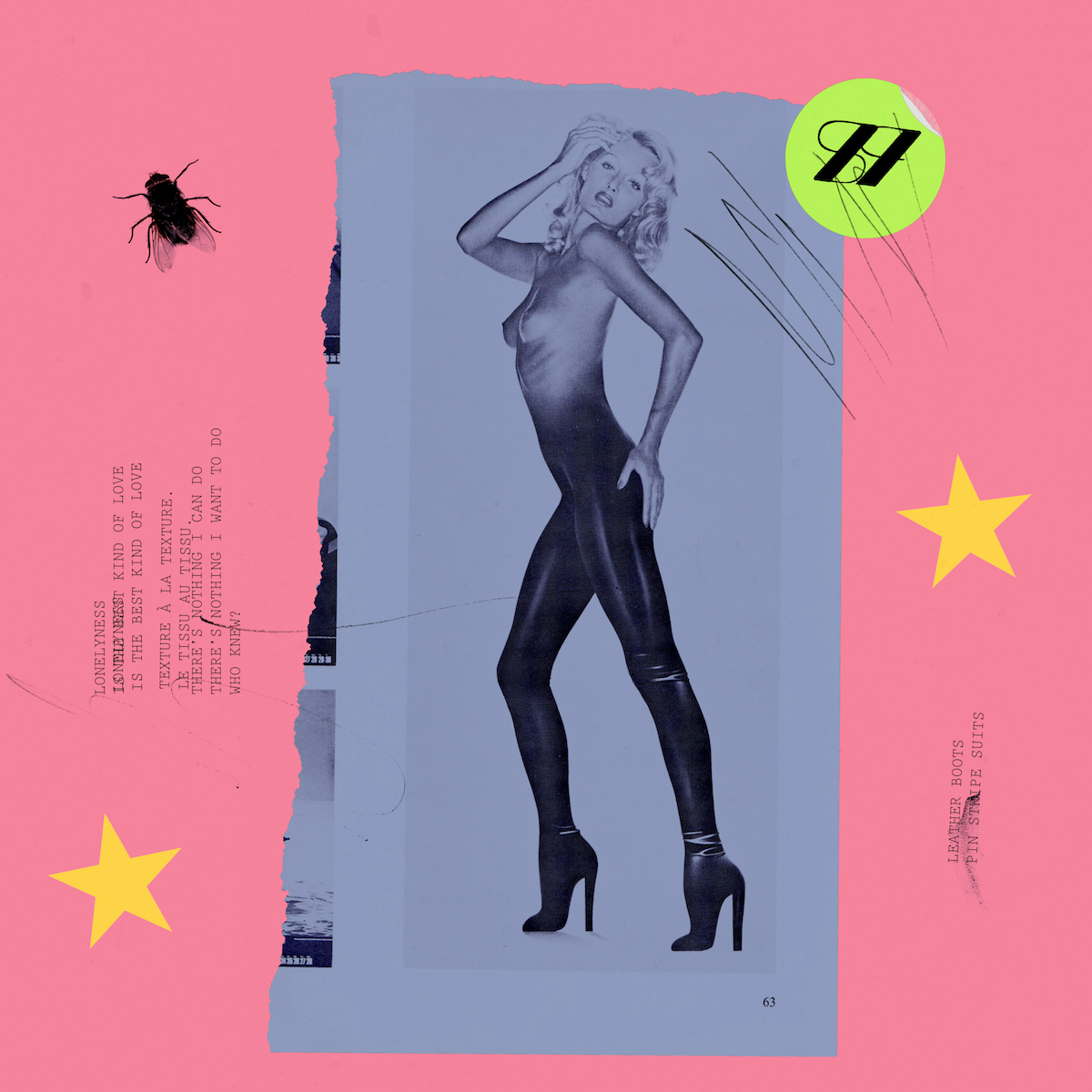 First up one of the irregular Studio 89 edits… As they say, ""Hotline number: +44 776593 8693. We are back, we are licentious, we are rough and ready with Studio 89's second release… ready to spread into a clubhouse near you. A sizzling charge of hot and heady lust. Sexy beats for you fancy freaks. We are your ship master, cruise with us into the depths of your dreams." They also say… "We will loose money on it, hence only doing 1 a year. 300 copies, we spend way too much on the artwork and shrinkwrap etc". If you can find one its a bit of Italo and wonky dance party music.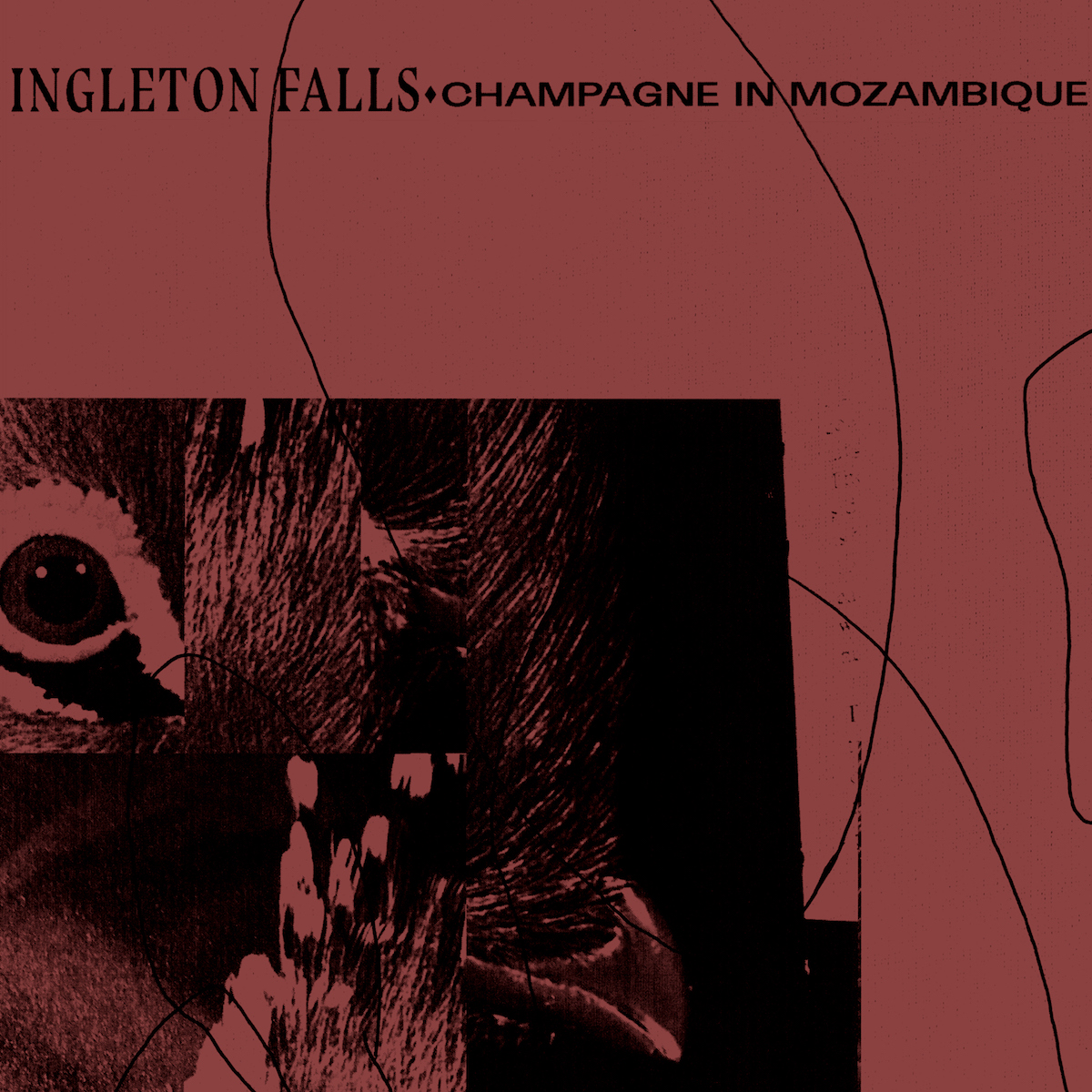 Next up Ingleton Falls and 'Champagne In Mozambique'… This one is from the label that brought you the Brian Bennet reissue so clearly they are people with taste. This one was originally released on 100 cassettes (digging deep!) in 1991 and was influenced by the bands love of acts such as Dub Syndicate, African Headcharge, Gary Clail, The Orb and The KLF. So basically its cut and paste weirded out dub ambient beats and business.
I like this about the release… The tape instead of being Side 1 and Side 2 was named 'Aware' and 'Unaware'. Andy from the band explains, "We decided that 'side 1′ and side 2' were pretty dull and came up with the aware and unaware division based on a kind of enlightened and unenlightened mind kind of idea. The unaware side had the tunes with themes like necrophilia (yikes) and samples of Christians and the aware side was more expansive mindful themes."
From the same label, Isle Of Jura, comes a re-issue of Ozo's 'Anambra'. Its basically a massive cosmic chanting record made famous, as far as I know, by David Mancuso and has had years of play at The Loft. Its a timely release as its pretty much a year since David Mancuso passed away so buy this and play it loud. It'll turn your front room into mythical temple in the hills of paradise. Looking at the labels website they are also releasing The Holy Ghost Inc's 'Walk On Air' so they clearly love The Loft vibe over there. Anyway, check the Bandcamp HERE.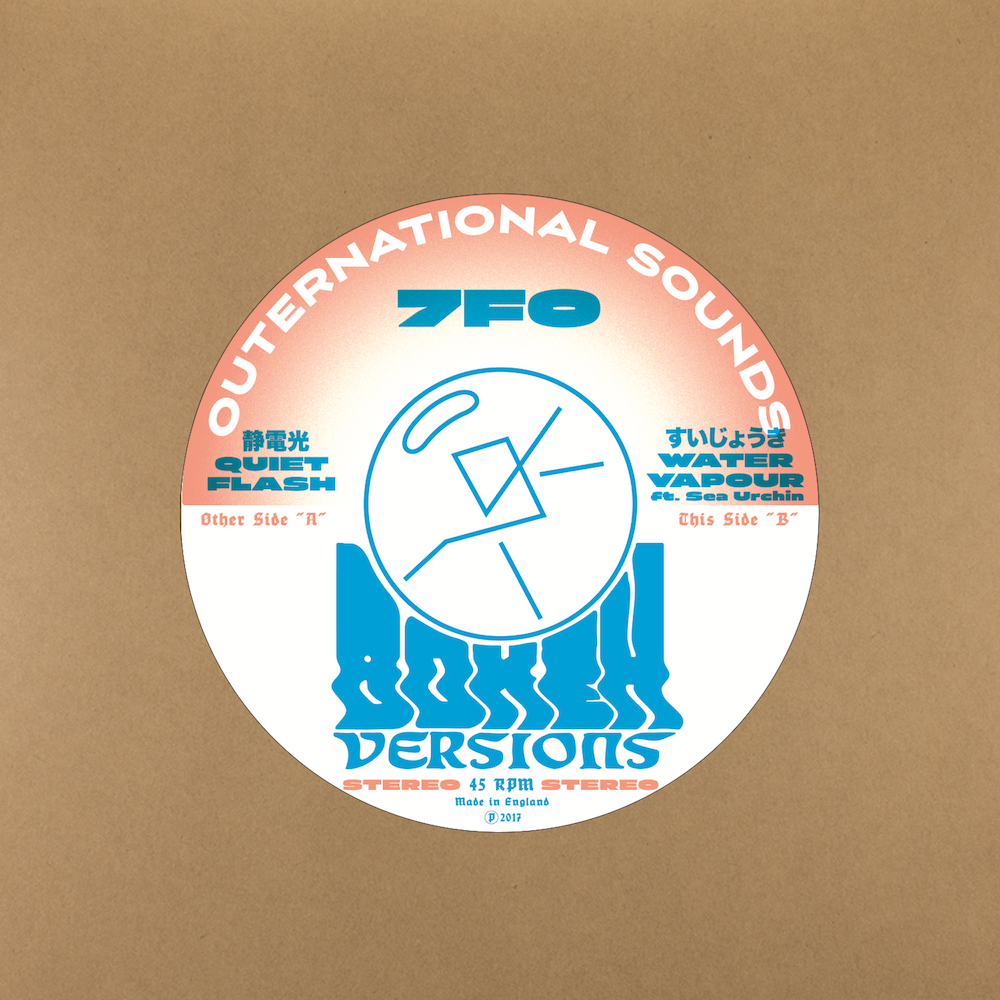 Less of a review but more of a label to watch out for. There's a new wave of Dub incoming (as well as killer reissues form the likes of Partial) and Bokeh Versions are doing it dressed in very nice sleeves but most importantly with the sound right. You can check their Soundcloud HERE or Bandcamp HERE.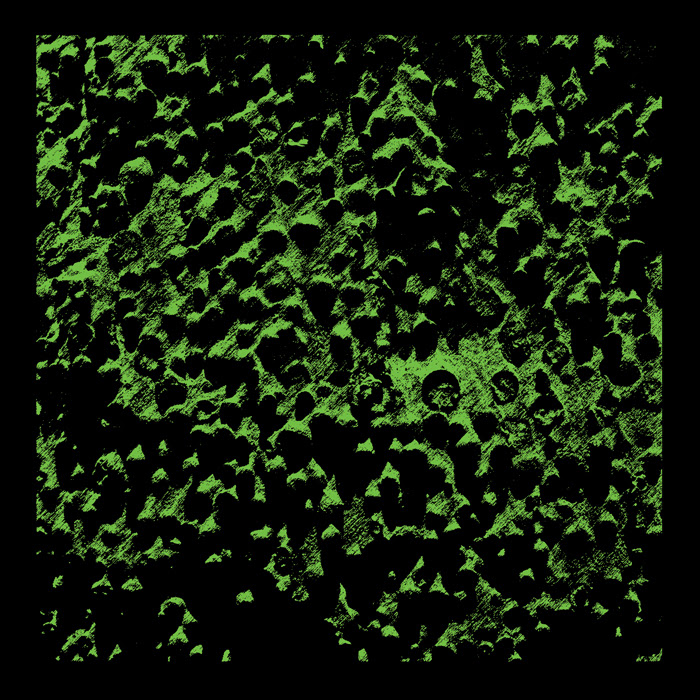 This one was released a few weeks ago now and is on the ace Efficient Space label from Sydney. I've played this a lot on NTS. Rough and ready and a no messing release that is just quality. More on the Bandcamp HERE.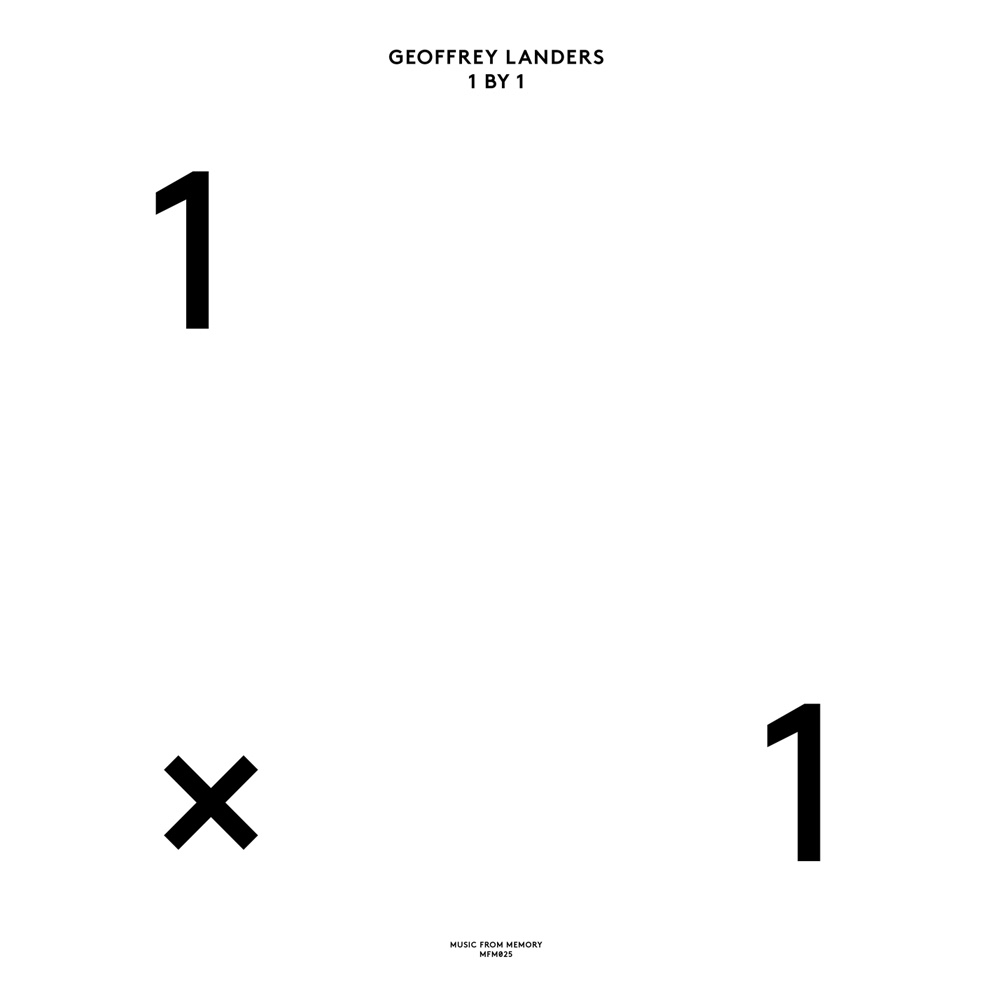 Music From Memory are just so ridiculously good that (rightly so) most people are aware of their manoeuvres and releases. Safe to say that the last two releases Geoffrey Landers and Vincent are both thoroughly worth your time. Interesting and dancefloor in varying measurers. Also, that sub label just gets better and better. Anyway, Bandcamp HERE.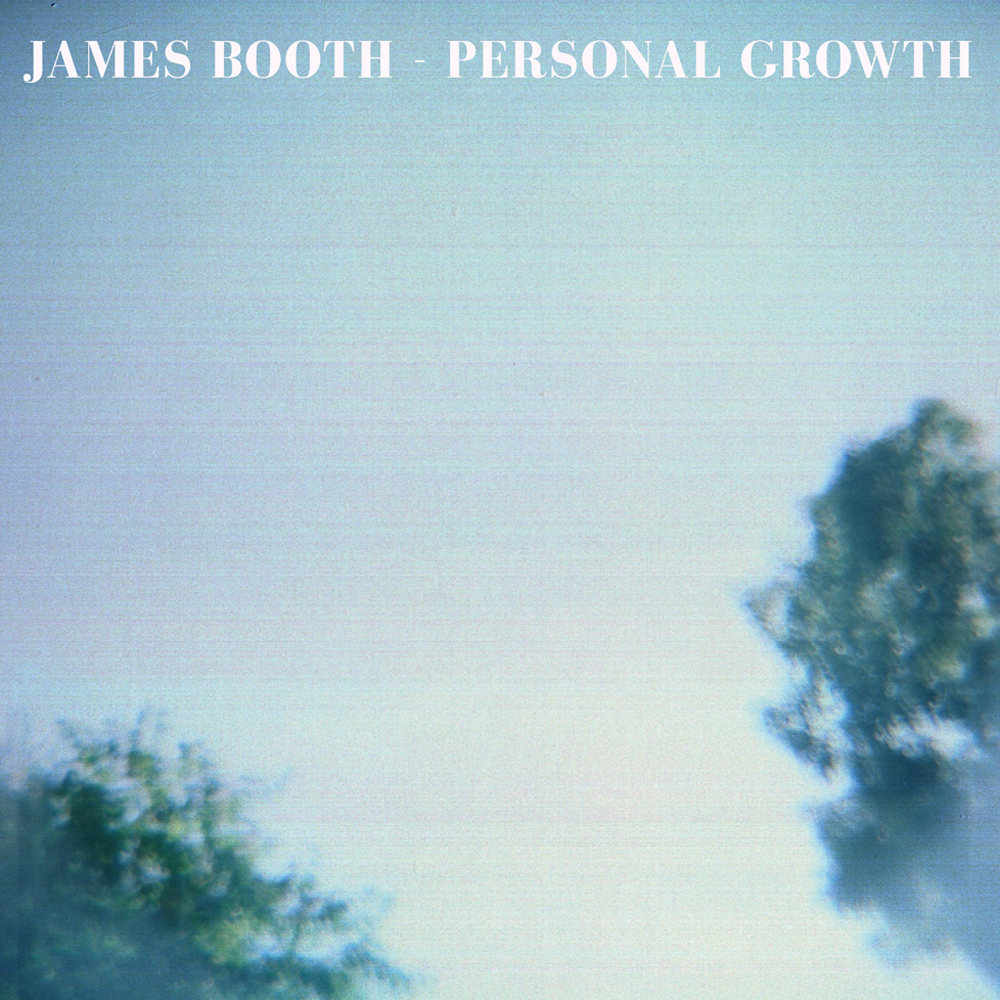 Ok. You need to ignore the press release for this one as the chap writing it claimed it was the start of a new genre called Green House (no really though I think he was joking) but the record is flipping brilliant. Deep deep electronics from Basso's Growing Bin. Growing Bin is right actually as Basso has also just released his superb B-B-Boogaloo with vocals from Brenda Ray. Pretty much a killer edit with vocals from the lady with a melodica. Fire. Check HERE.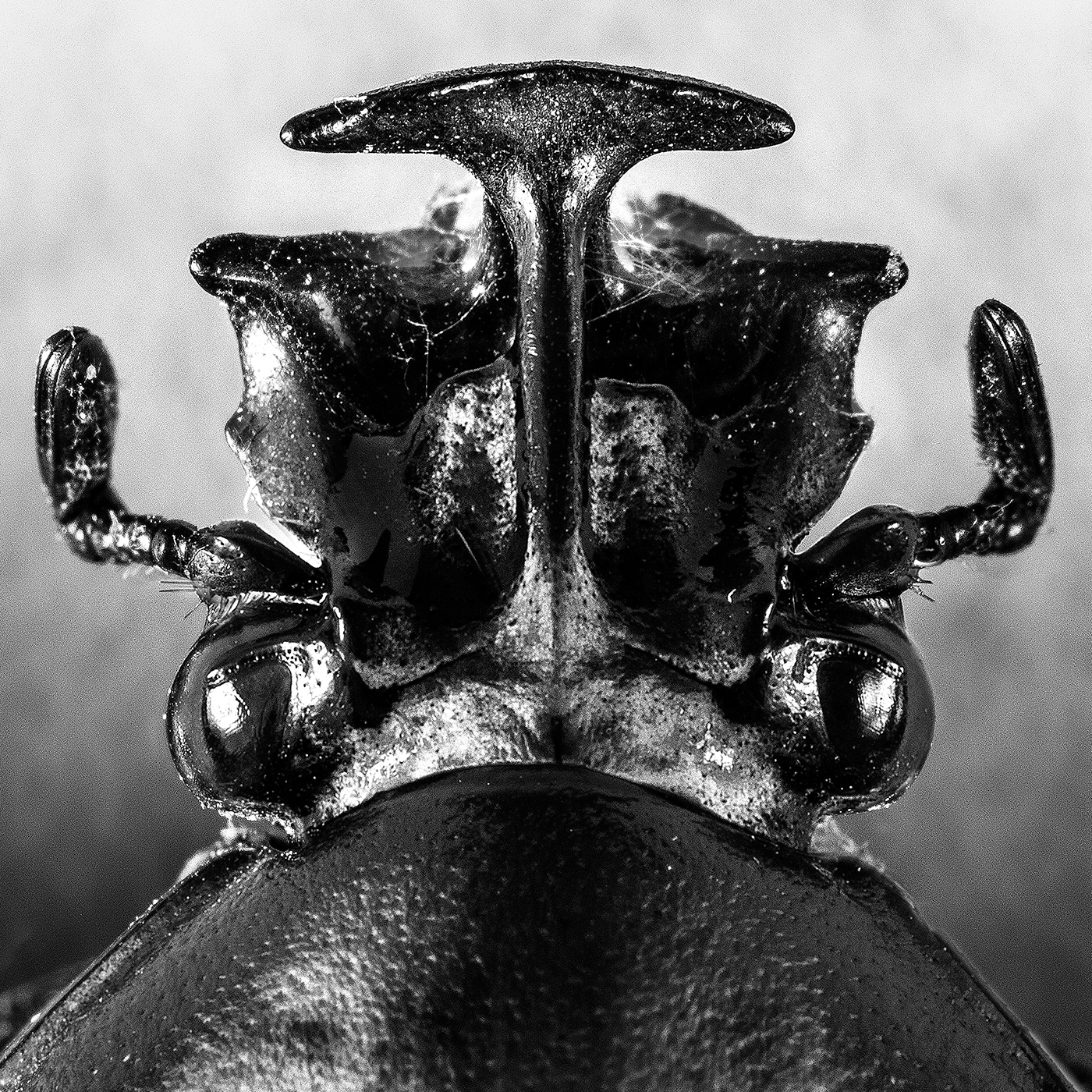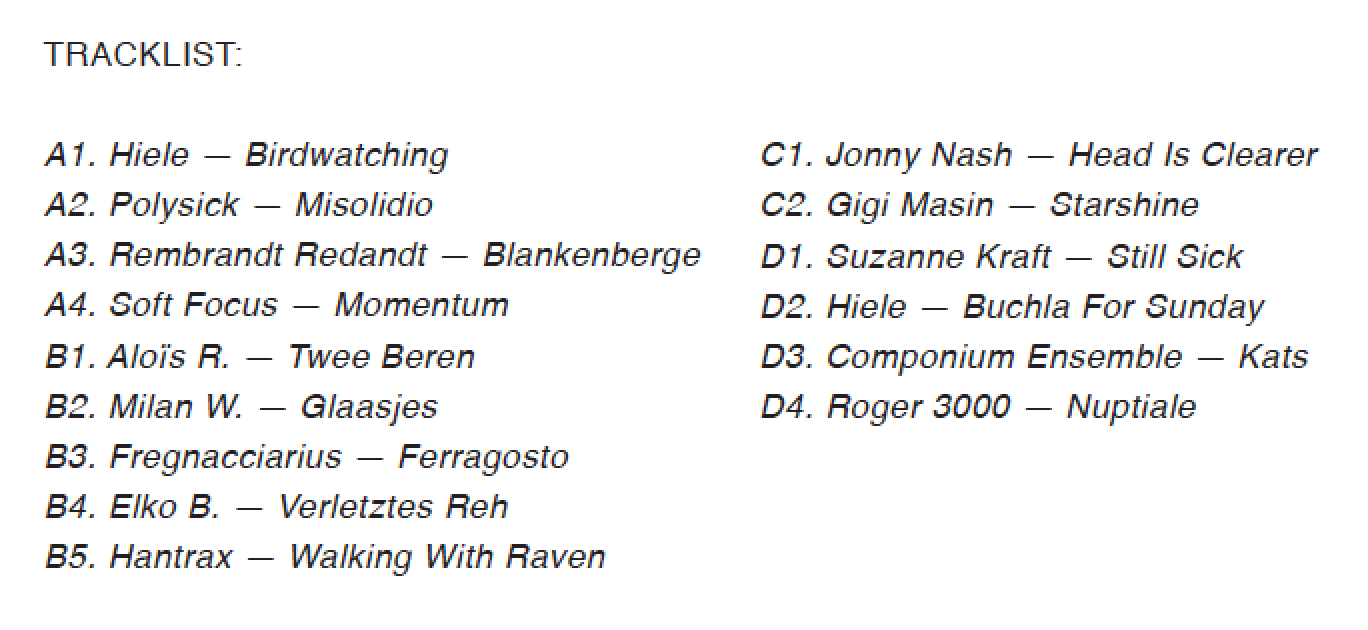 This is the third in the series of Exo release. A double 12″ with fifteen tracks from the above artists… This is one of those ambient comps that is in my iTunes and a track comes on from it and I am always like 'what is this???' and its one from this comp. Sort of subdued but with lots going on. I mean look at the names above and you can see its quality. Dr Rob (ex of this parish) has written the sleeve notes too. What more do you need to know. You like ambient sound then check this one HERE.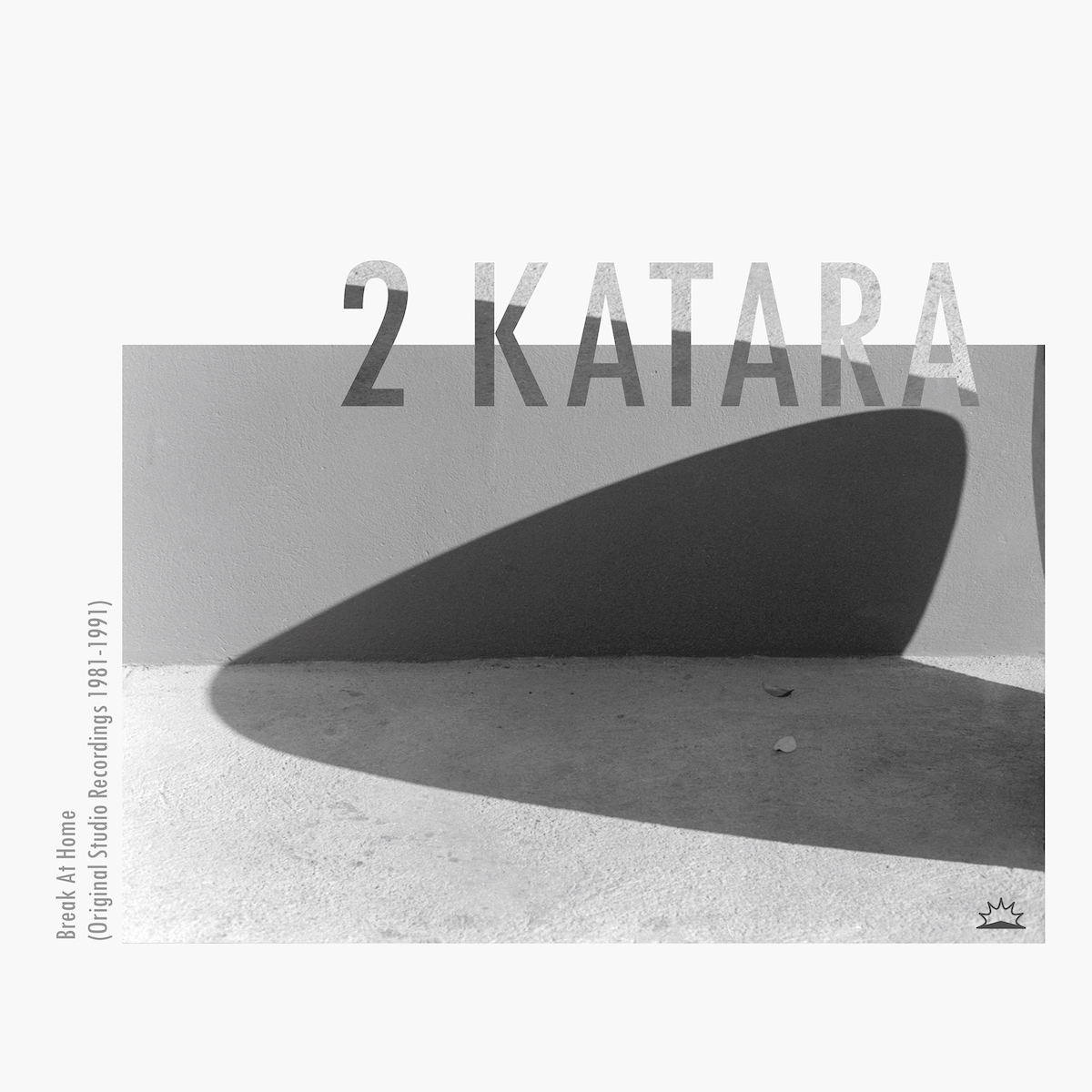 Our Laurence was going to review this one and didn't get round to it but all you need to know are two things. 1) It's on Into The Light records and 2) It's worth buying for the seventeen minute long final track 'Greek Lady'. Seriously. Press play above and sit back.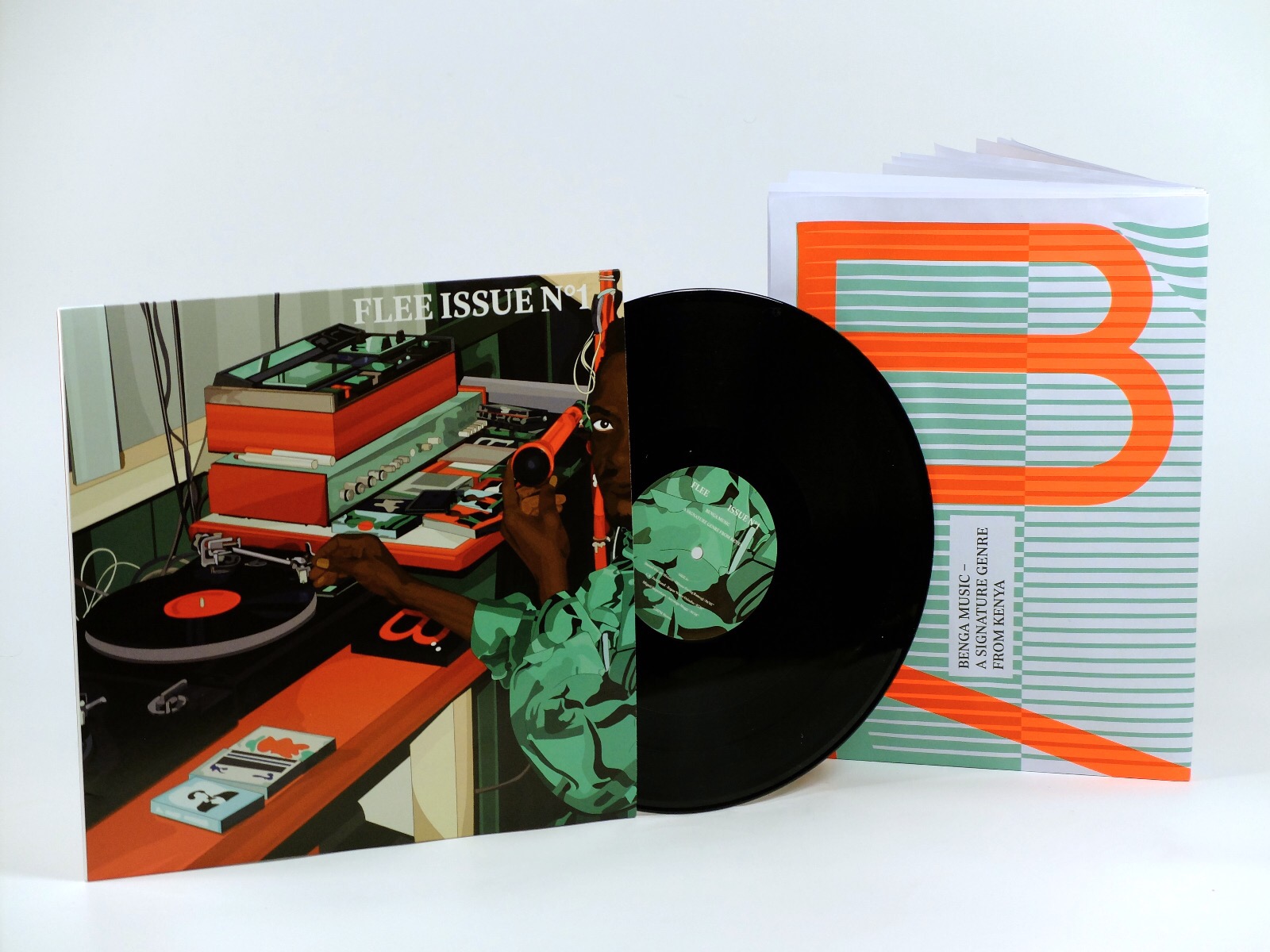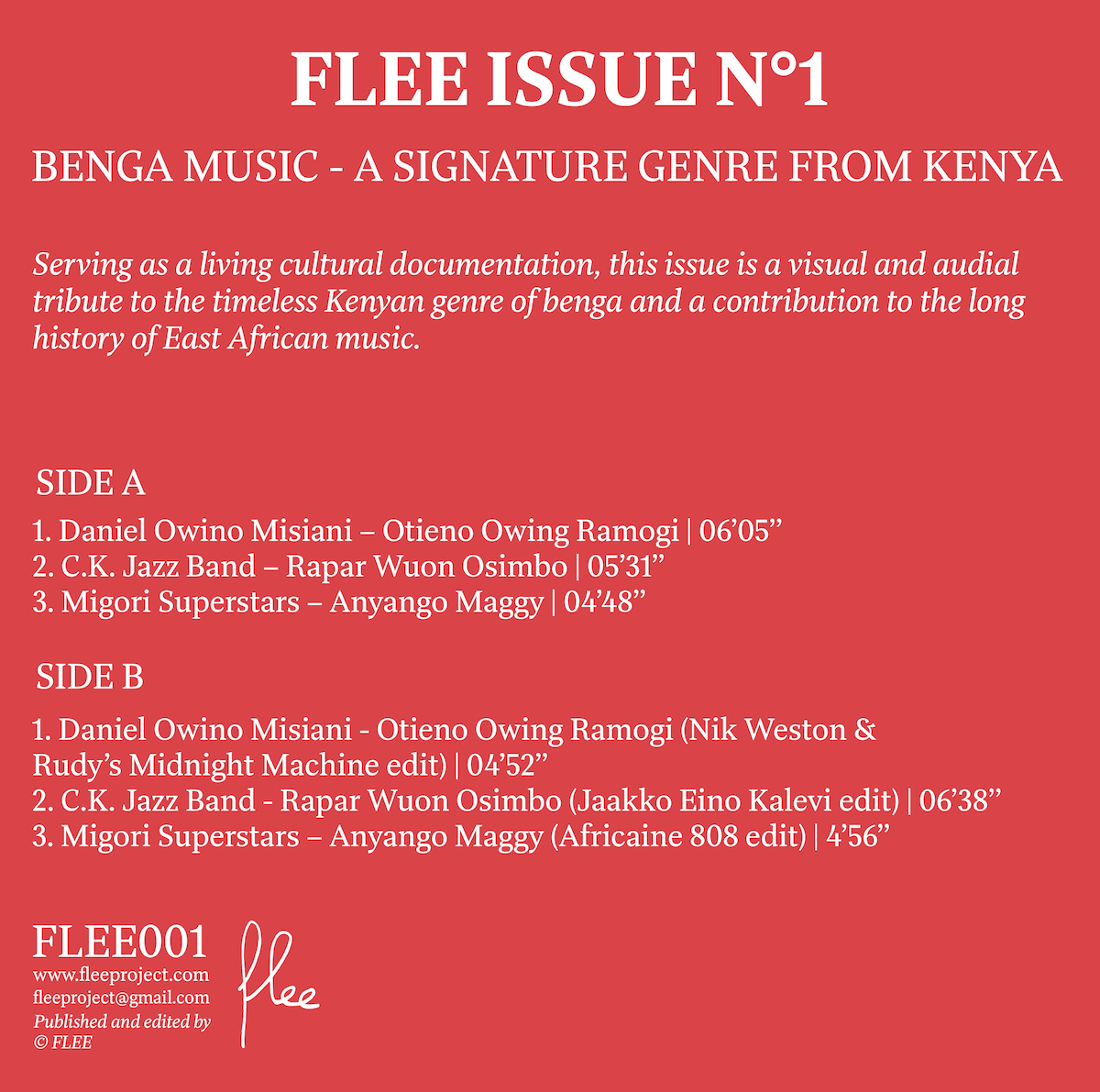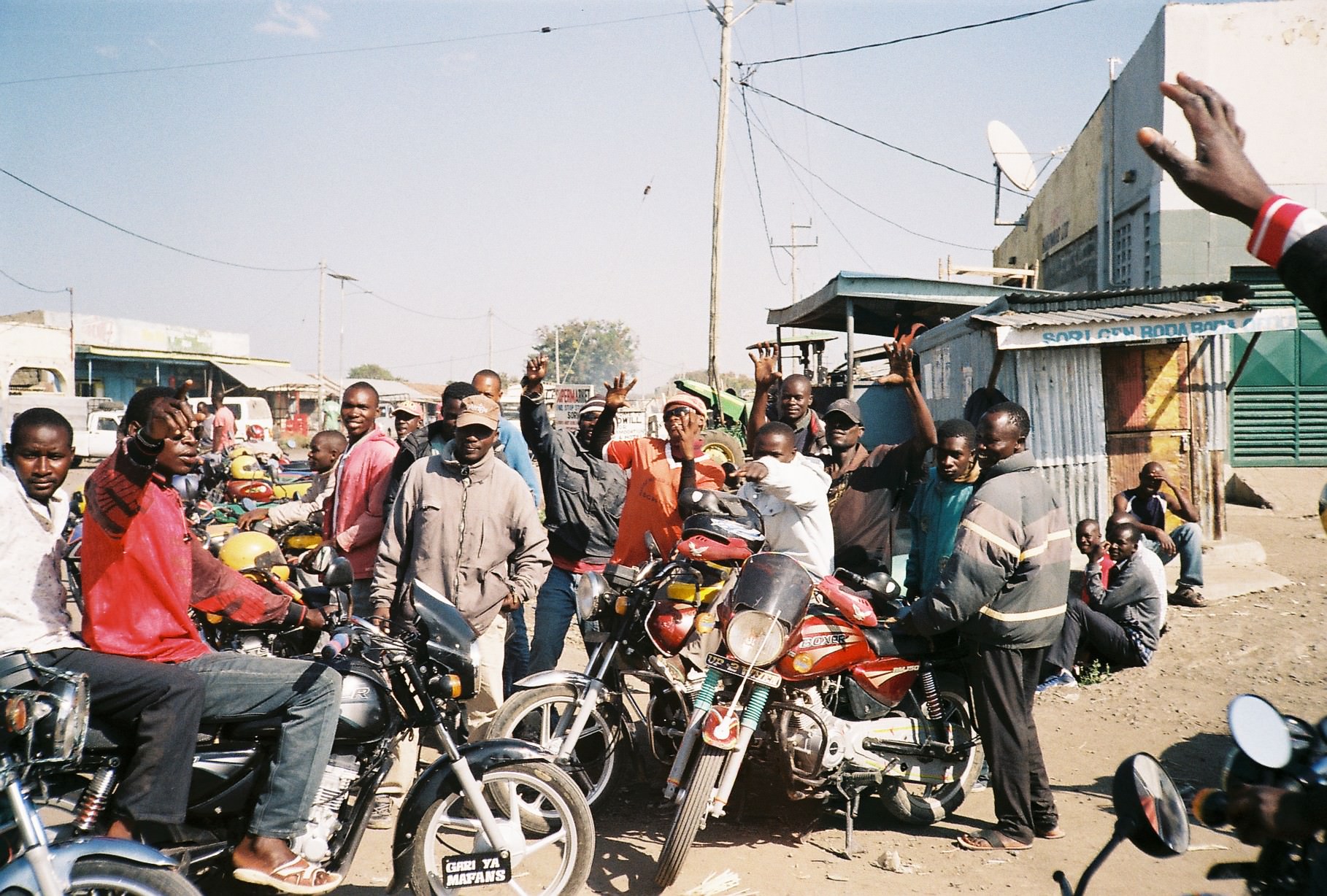 Last but not least is FLEE. This one has been out for a few weeks too and is named 'Benga – A Signature Genre from Kenya'. The release is made up of a silkscreen-printed journal with articles in English and French, as well as an LP featuring six high-quality tracks with a digital download code. Its made with love and you can find out more on it HERE.
And that's it. Apologies to the labels for being slow on some of these as it takes a lot of love and effort these days to put physical releases out and into hands. Anyway, hope you'll find something you like above. x.