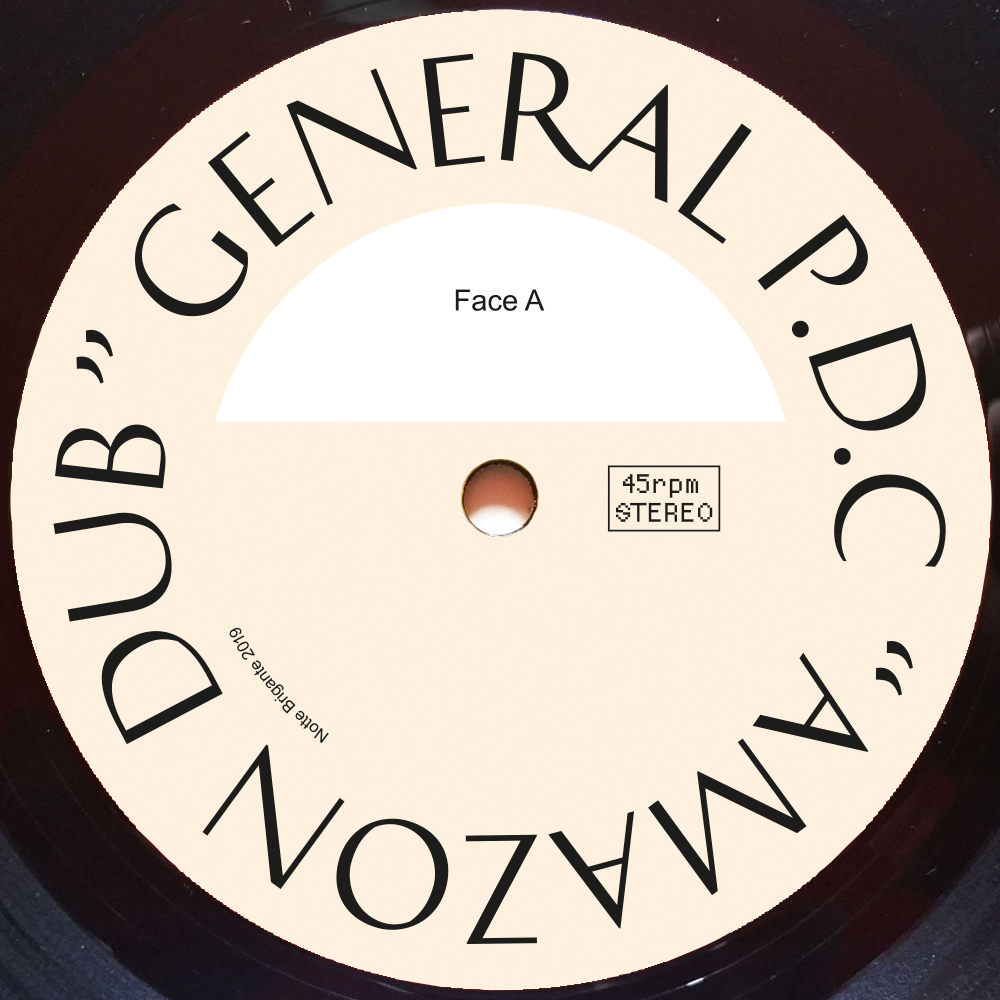 Oh man this is so up my street right now it hurts. Thats a bit too literal but you get what I mean. The original by General P.D.C on the A side is full on dub vibes with an organic edge and tons of flangey sounds which makes it a no brainer for me. Heavy bassline, synths, a tough break rolling in a few minutes in and a nice feel to proceedings. Bam.
The flip has the Beesmunt Soundsystem Remix which is also ace. Sort of heavier break that reminds me more of a great Future Sound record taking off to Jamaica and back out the other side via some tribal sound clash. This is just a really really great record. Respect chaps!
General P.D.C / Amazon Dub W/ Beesmunt Soundsystem Remix is out soon on 10″. Buy it.