I was up at Brilliant Corners the other week and Cedric Woo was playing the music and he gave me a copy of their new record. It's a collaboration with the Beating Heart Project of South Africa, where modern artists sample and remix field recordings made by Hugh Tracey in 1950s South Africa with kind permission from the International Library of African Music. I stole the last half of that pretty much wholesale from Beauty & The Beats Discogs page but you know they explain themselves better than I can.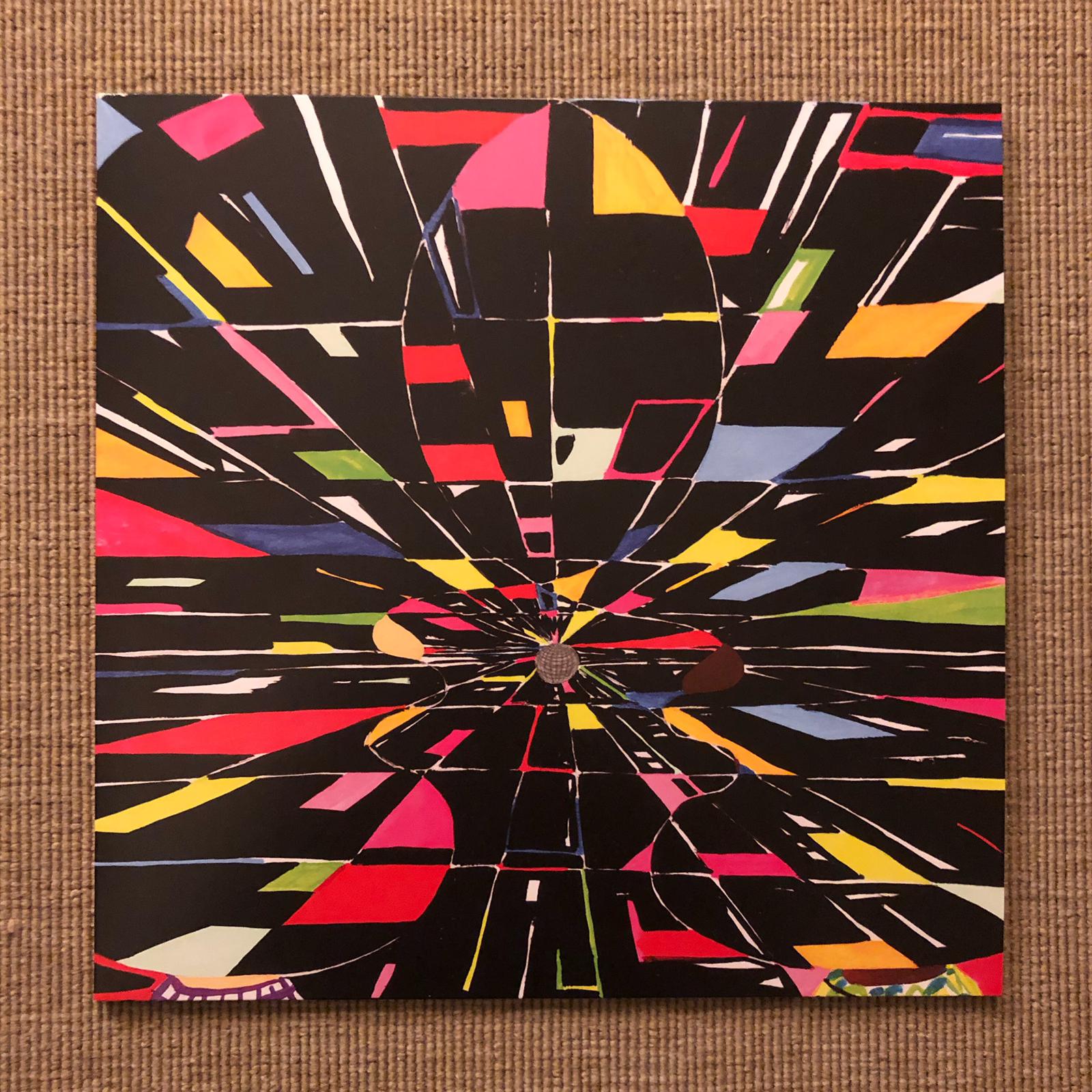 Anyway, here's a real time review – i.e. play it and write what comes. First track up is 'Somagwaza II' by Boys Ride Bike. Must admit I've never heard of Boys Ride Bike but its a nice sound. Starting off with a field recorded chant before the house bumps in and its all just nice afro house vibes. Pretty simple and straightforward in its execution but a lovely listen. I think it'll be one of those ones you pull out in a year or so and it'll sound pretty nice.
Nabihah Iqbal, also known as Throwing Shade, is up next with her track called 'Wonderful Sushi'. Maybe she made it after a fine meal. Who knows as South Africa isn't where first springs to mind when I think of sushi. Anyway, I really like this. Its got a lovely little clap pattern and an almost Ulrich Schnauss feel to the music. You know that sort of almost spacey indie guitar feel. Not sure what's from the original to be honest but I'm guessing the clap. That was good.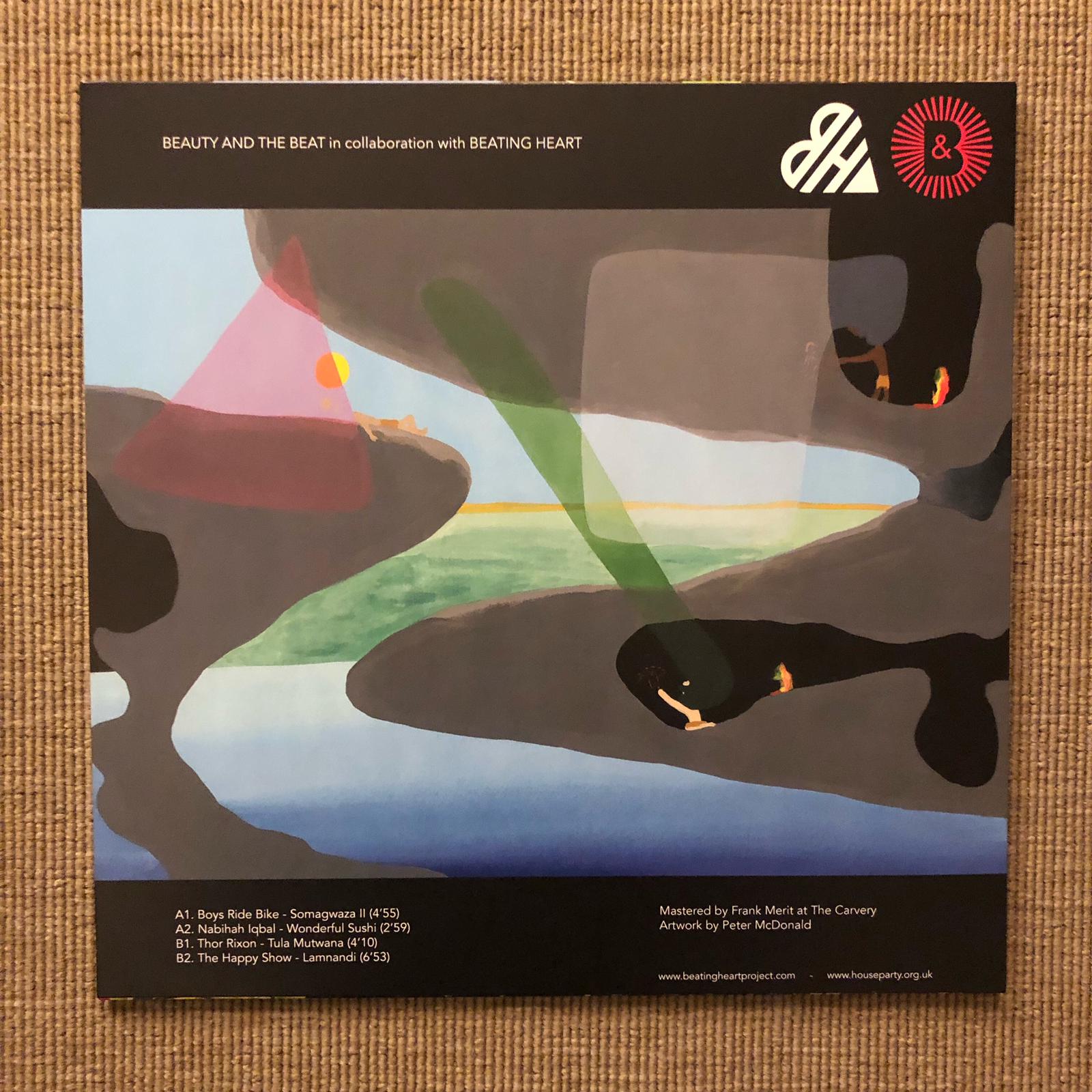 Side B starts off with South African musician Thor Rixon and 'Tula Mutwana'. Oh this is nice. Its pretty bumpy but in a really nice way. Sample kids vocals with a really nice feel and guitar running through. Wait… The second track just kicked in and I just realised I was playing the B side at the wrong speed (its cut at a different speed to the A side). Ok. This is a totally different track. Slow (adult) vocals and keys with er a really nice guitar running through. And you can hear all the nice percussion now. Ok this is really good. Tidy work Mr Rixon.
Last track and this one comes from The Happy Show. I like their name. It's a warm repetitive chopped up guitar that runs pretty much for the whole track with chants and looped vocals layered over. Again it's a lovely listen.
This is just a fine fine record and another quality release from the Beauty & The Beat gang and I bet these all sound great at their club. Some of the finest DJs in London bring the goods again. x.
The 'Beating Heart Project' by Various Artists is out now on Beauty & The Beat.