Record store day is a weird one for us. Every year we get asked to write about it and every year I just feel that its cashing in a little bit on the thing we all love day in day out. It's rinsed by re-sellers, creates loads of records people really (depressingly) don't need reissued and makes it tricky to get your records manufactured at these pinch points of the year. And as it has been pointed out 100 times – every day is record store day. But… And it's a pretty big but… Somewhere in here is a nice idea that allows the industry to puff its chest a little bit and reinvigorate sales for the stores and remind us all that records are brilliant and we should all own them and appreciate the work living and breathing upon them.
So, it is refreshing to see AIAIAI come at this from a total different angle and curate 'a visual tribute to a selection of iconic and closed down record stores'. Nice idea. 6 cities, 6 designers, a t-shirt from each, available in a limited quantity with the proceeds going into establishing a fund for artists and musicians.
Trevor Jackson, who is good with an idea, and has curated the collection explains, "I spent a large part of my youth in a the basement of record stores obsessively digging through racks of vinyl learning as much about design as I did record labels, writers, musicians, producers & engineers. Meccas for like minded explorers & social clubs for the anti social, staff behind the counters my mentors, many became my friends.
None of these stores exist anymore, rents rise, cities evolve, formats change but the cultural impact of them live on. In memory of all the influential record stores around the world no longer with us RPM RIP is born, a visual tribute to these icons of yesteryear. 6 significant cities, 6 music loving designers, 6 T-shirts, 50 of each, all profits going to charity. Collect them all. Support your local record store."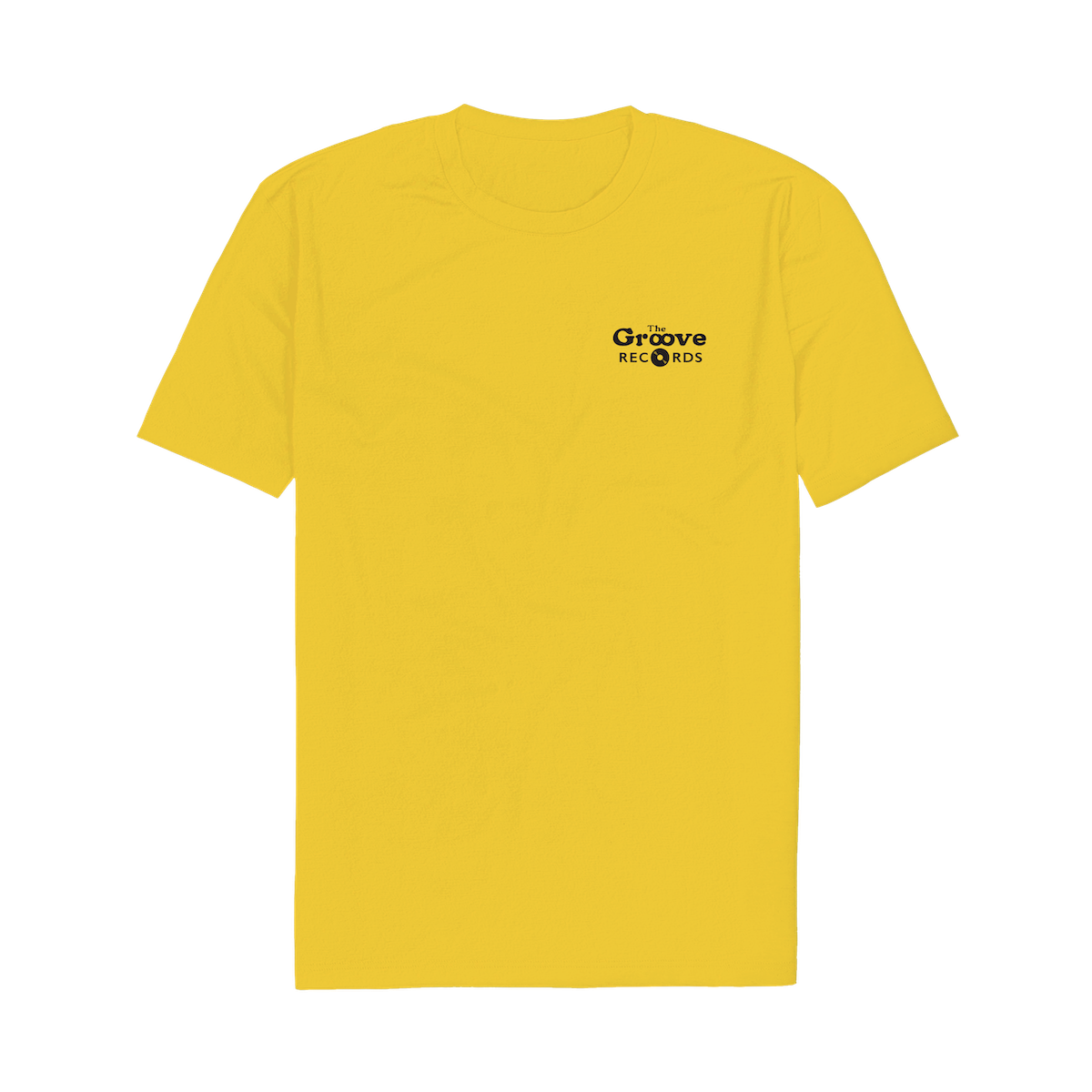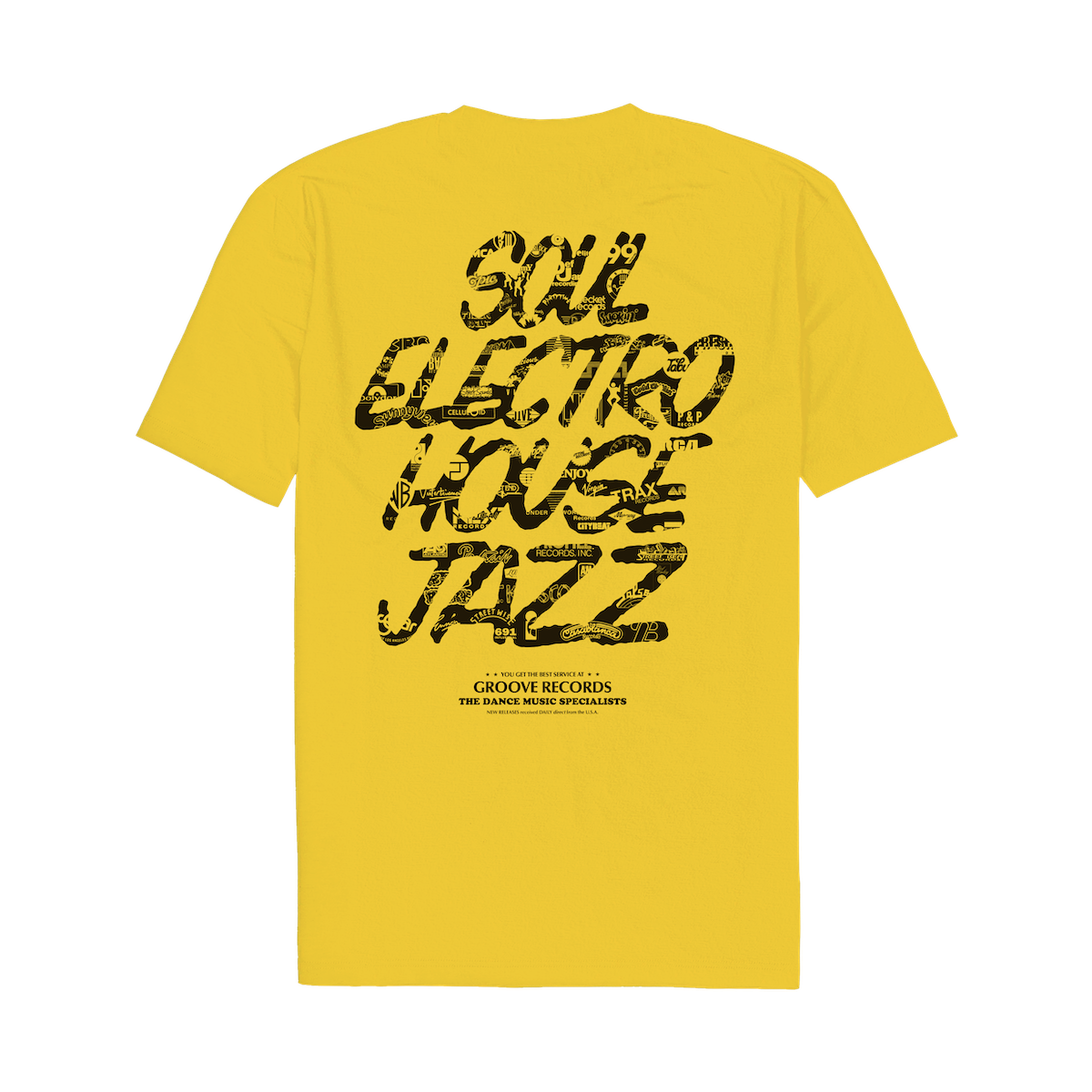 London / Groove Records / Trevor Jackson
Groove Records was a small independent record store situated on Greek St within Soho, Central London and known as the number one place to buy your Hip Hop & Electro vinyl during the 1980's. It was THE London shop for USA dance music imports, as soon as a dance record was released in the USA it would be in Groove a few days later, sometimes even the next day. Jean Palmer the legendary owner (a middle aged woman who looked oddly out of place surrounded by Londons underground youth) sat behind the counter serving customers with a knowledge of music that was extraordinary, and surprising to new shoppers who had absolutely no idea who she was. Not only a legendary record store but also a seminal social meeting spot for UK music makers and lovers of the period. One of Londons finest & Soley missed.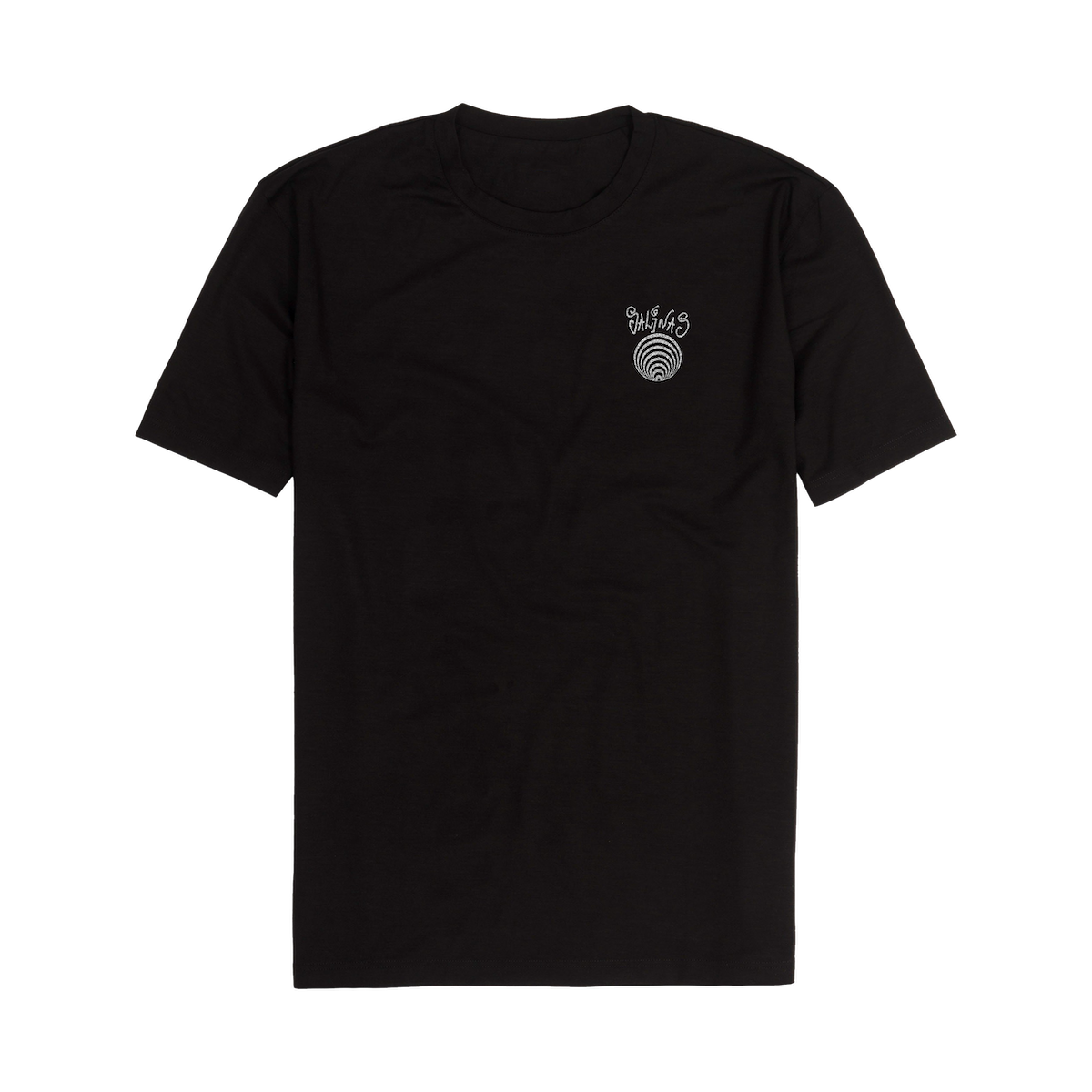 Paris / Salinas / Check Morris
We have chosen a shop called SALINAS in Montmartre where we used to go and have a friend who used to work there. Something that have resonance for us in that period where we discovered raves and the Trance scene in particular…The shop opened rue Veron in 1993 and then moved a bit further in 1995 rue des Trois frères until its closure in 1999. Guillaume la Tortue was its emblematic figure.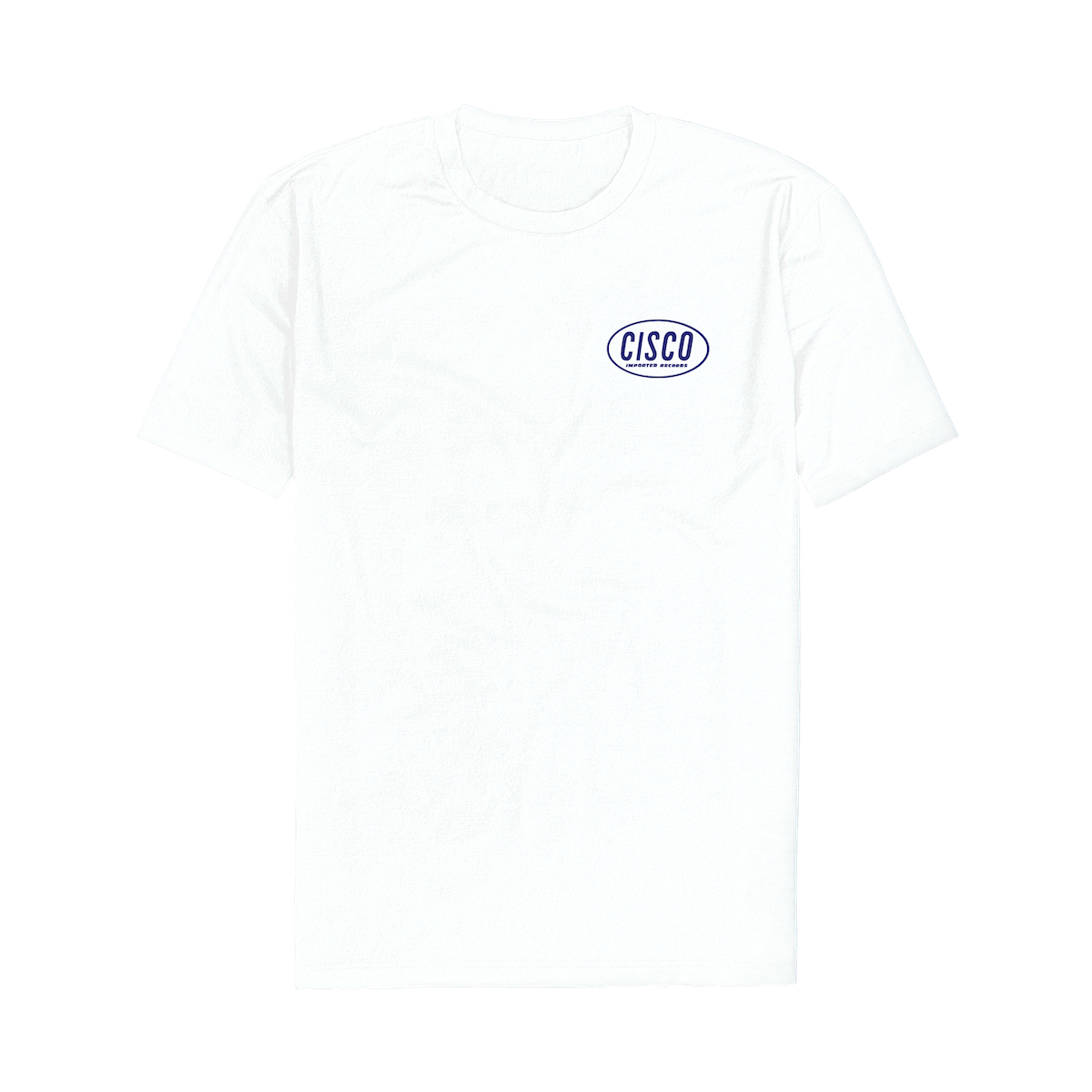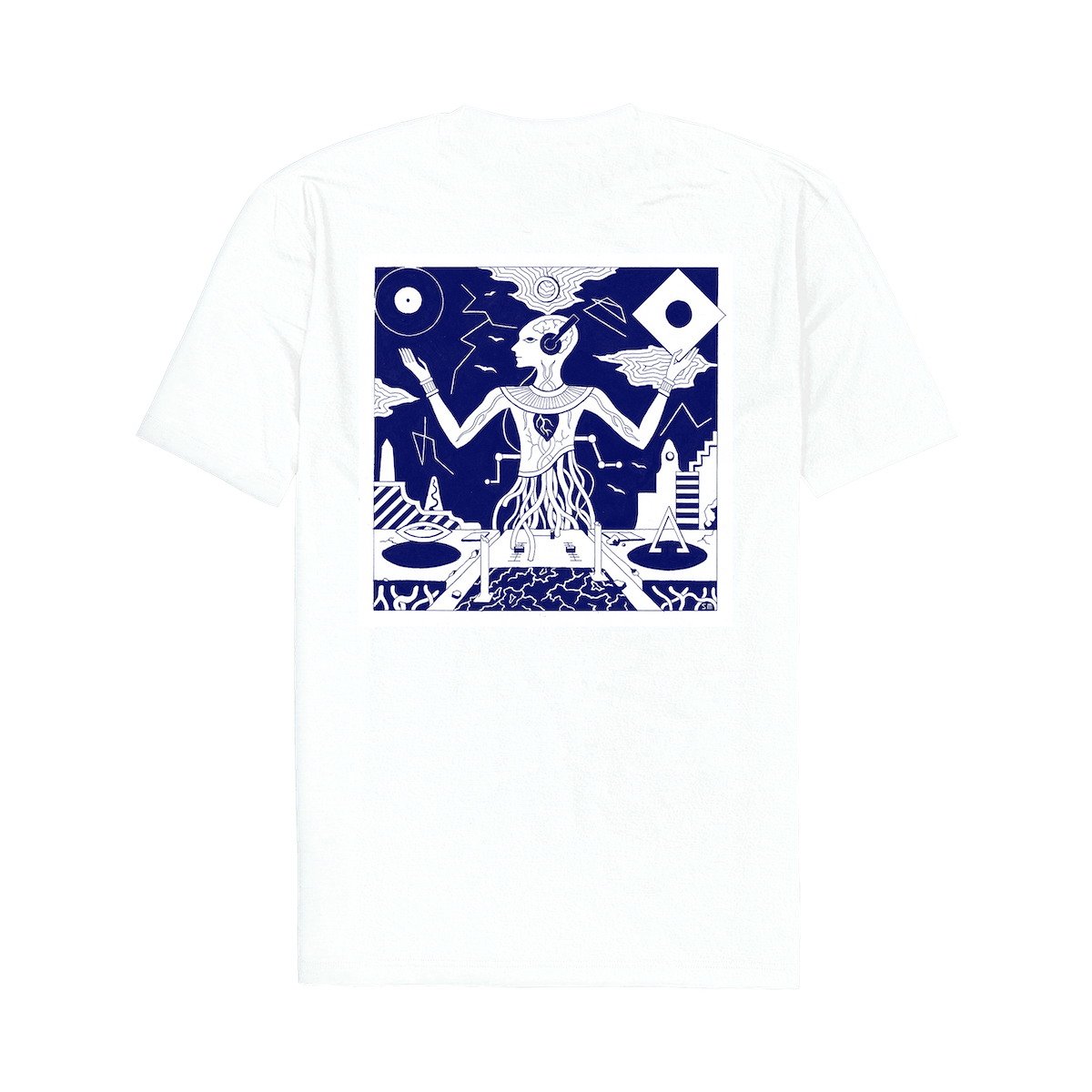 Tokyo / Cisco / Zongamin
Cisco was an integral part of Tokyo's music scene for decades, It's first store specialising in progressive rock opened in Shibuya, in 1976. Cisco was a focal point for Tokyo's electronic music scene and became THE techno specialist record store in Tokyo, a place where the local community came together and numerous visiting international artists were welcomed and enthusiastically supported. They had various branches across the city each specialising in different music genres (Hip Hop, Techno, House, Reggae) and sadly closed in 2008.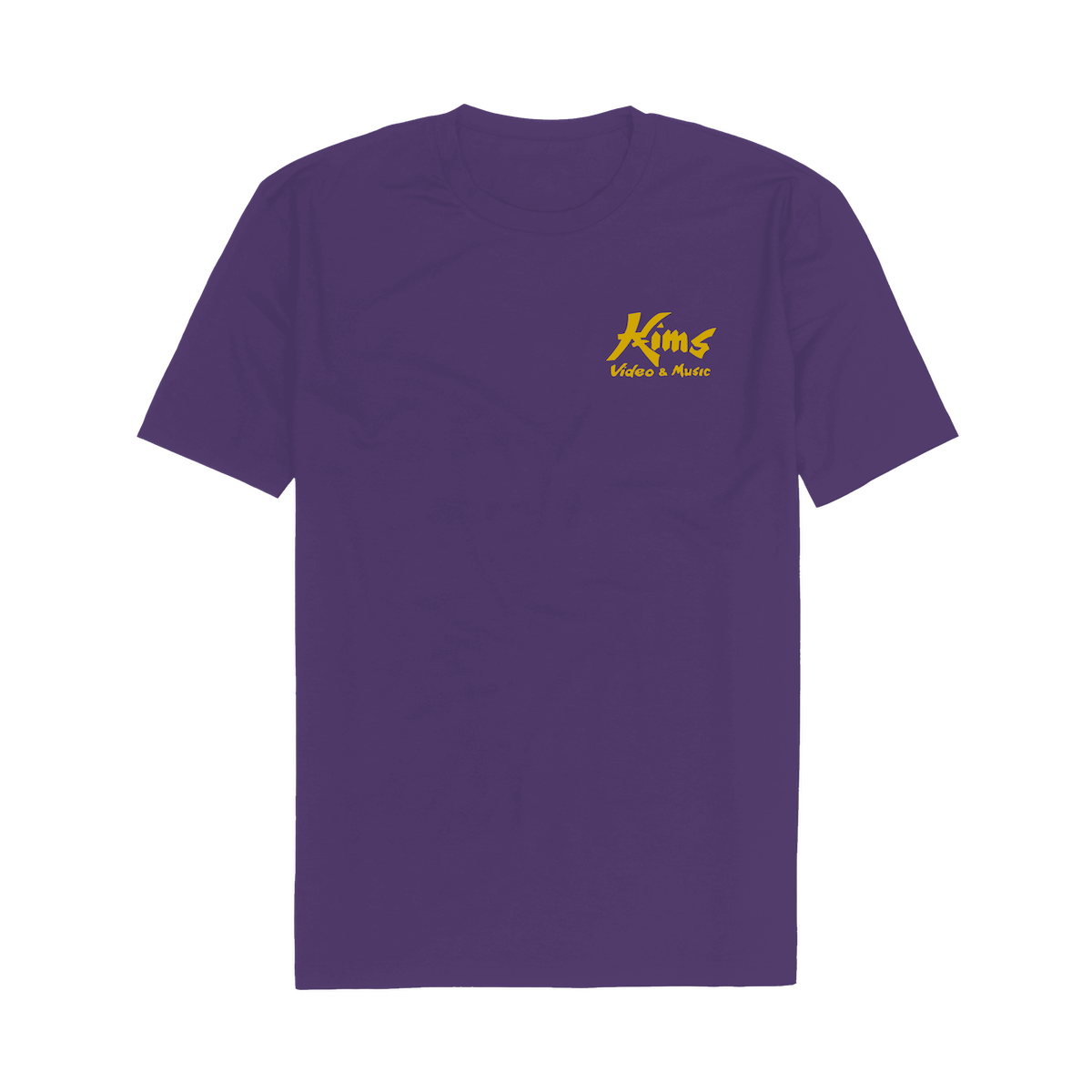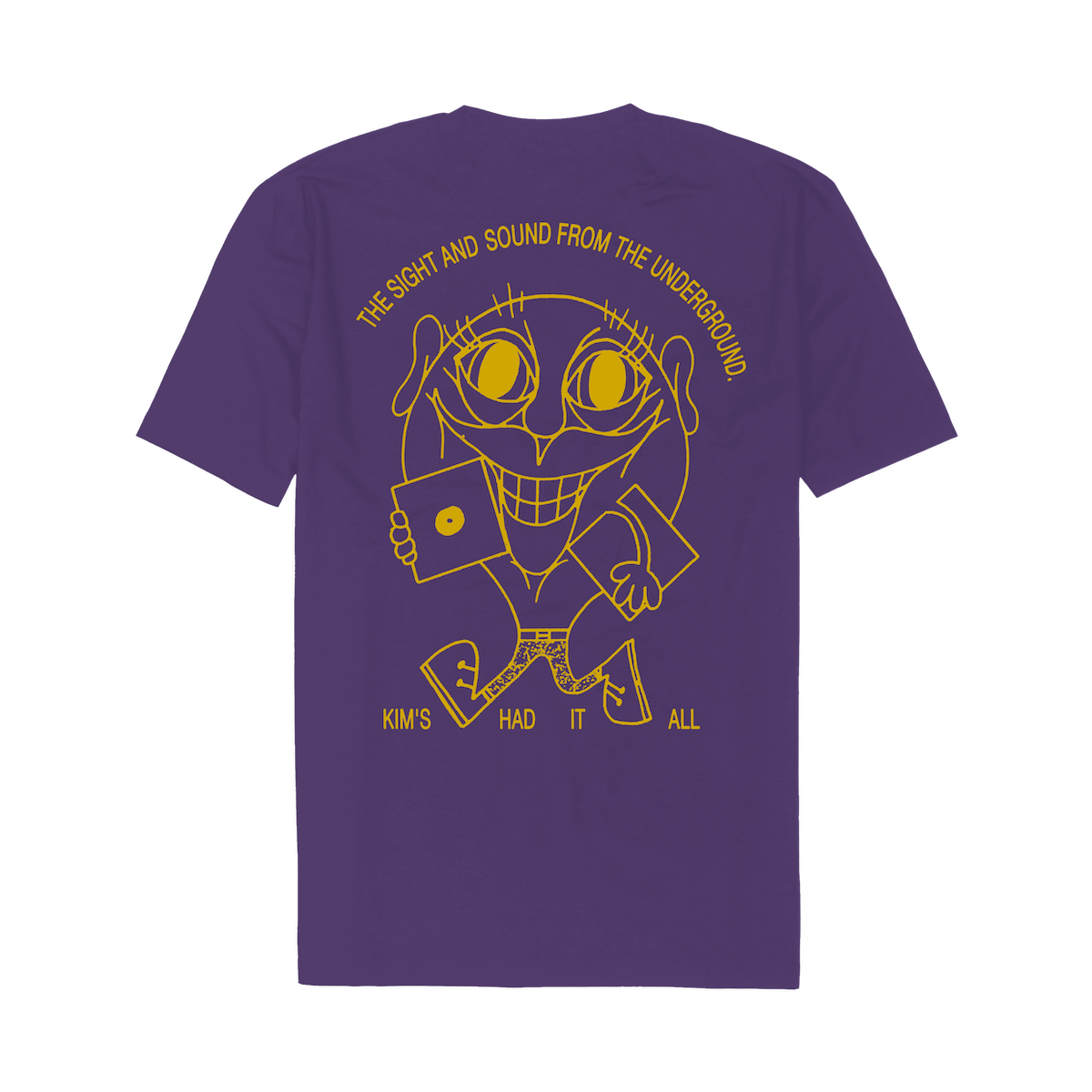 NYC / Kim's Video & Music / Braulio Amado
I moved from Portugal to NYC in 2010, and the first time I went to Kim's I felt like I was in some sort of American movie — We didn't have places like that in Lisbon. It was mostly a video store, but they had vinyl records and CDs in the back. Both their movie and music curation was great, but my favorite part of going there was the clientele of East Village weirdos and nerds that for some reason other record stores didn't seem to attract.Also there was a guy that worked there that was hot and introduced me to some cool bands.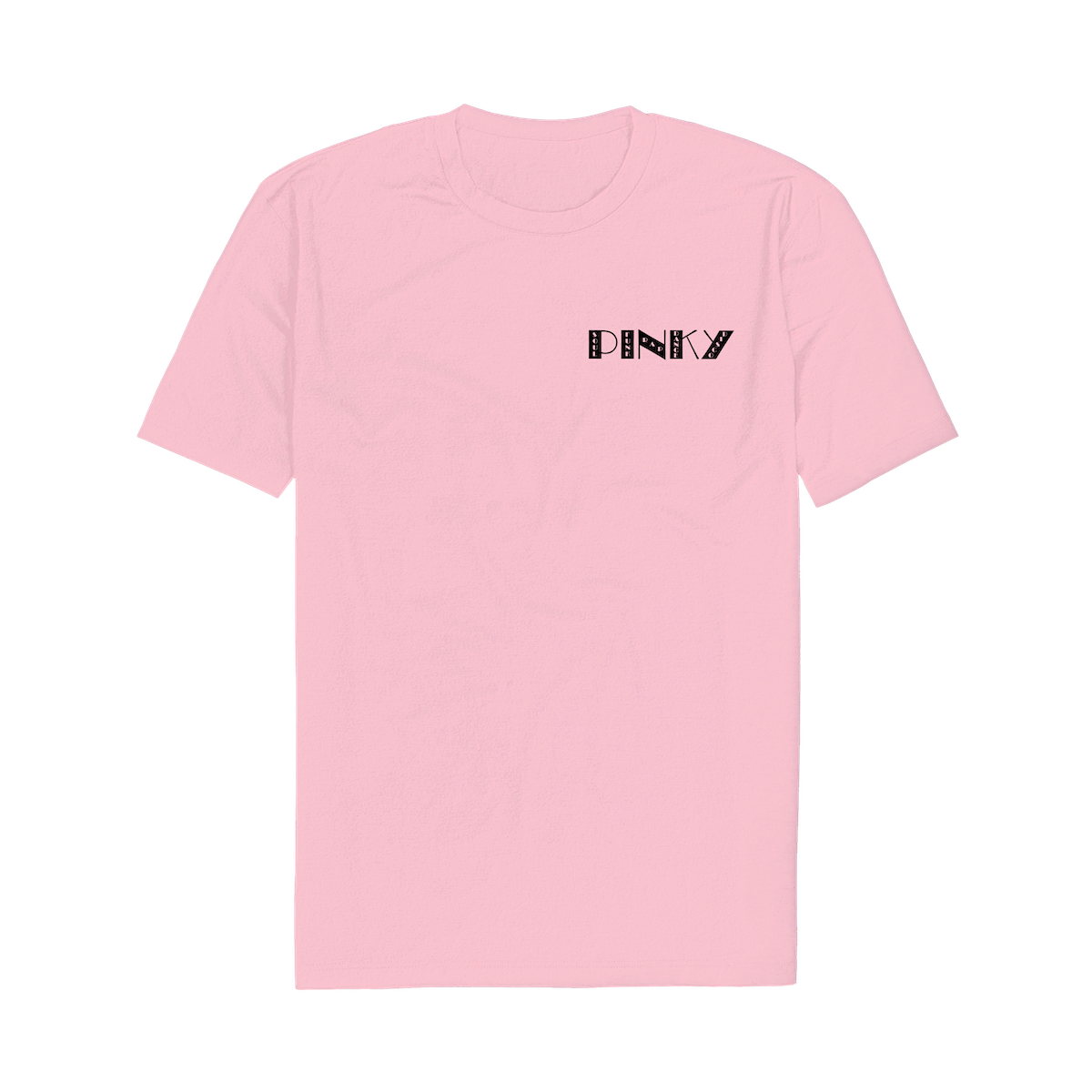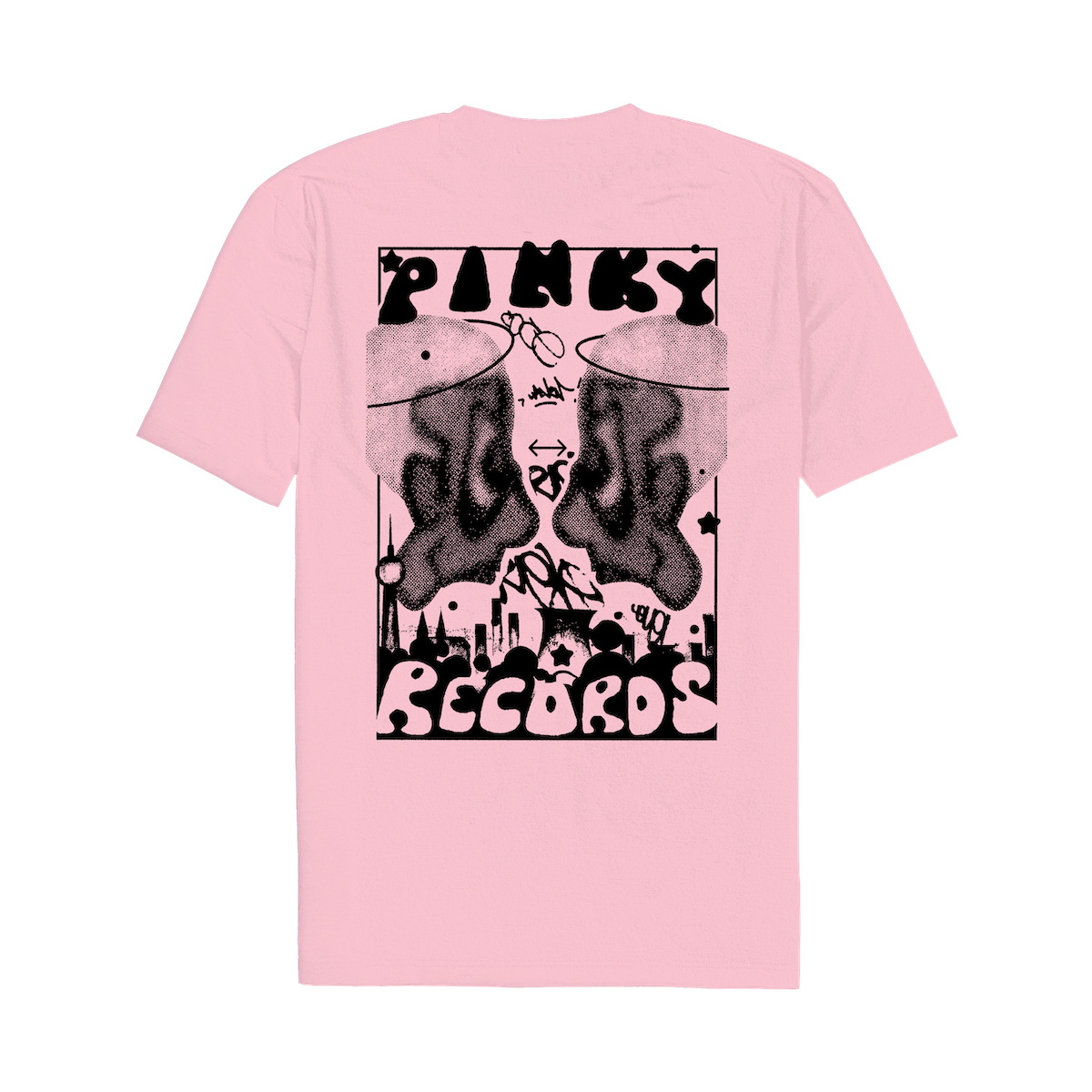 Berlin / Pinky / Luca Lozano
Before the opening of Hard Wax in 1989, the only places to buy club records in Berlin were WOM (World of Music) and Pinky. Pinky was based on Rheinstrasse in Schoeneberg and dealt in R+B, Rap, Electro and early House music. My design is based on classic graffiti styles, which seemed relevant to the store and are typical of the 1980s. The two faces represent the East and the West and hover above a Berlin skyline filled with the tags that appeared outside of the store at the time of its existence.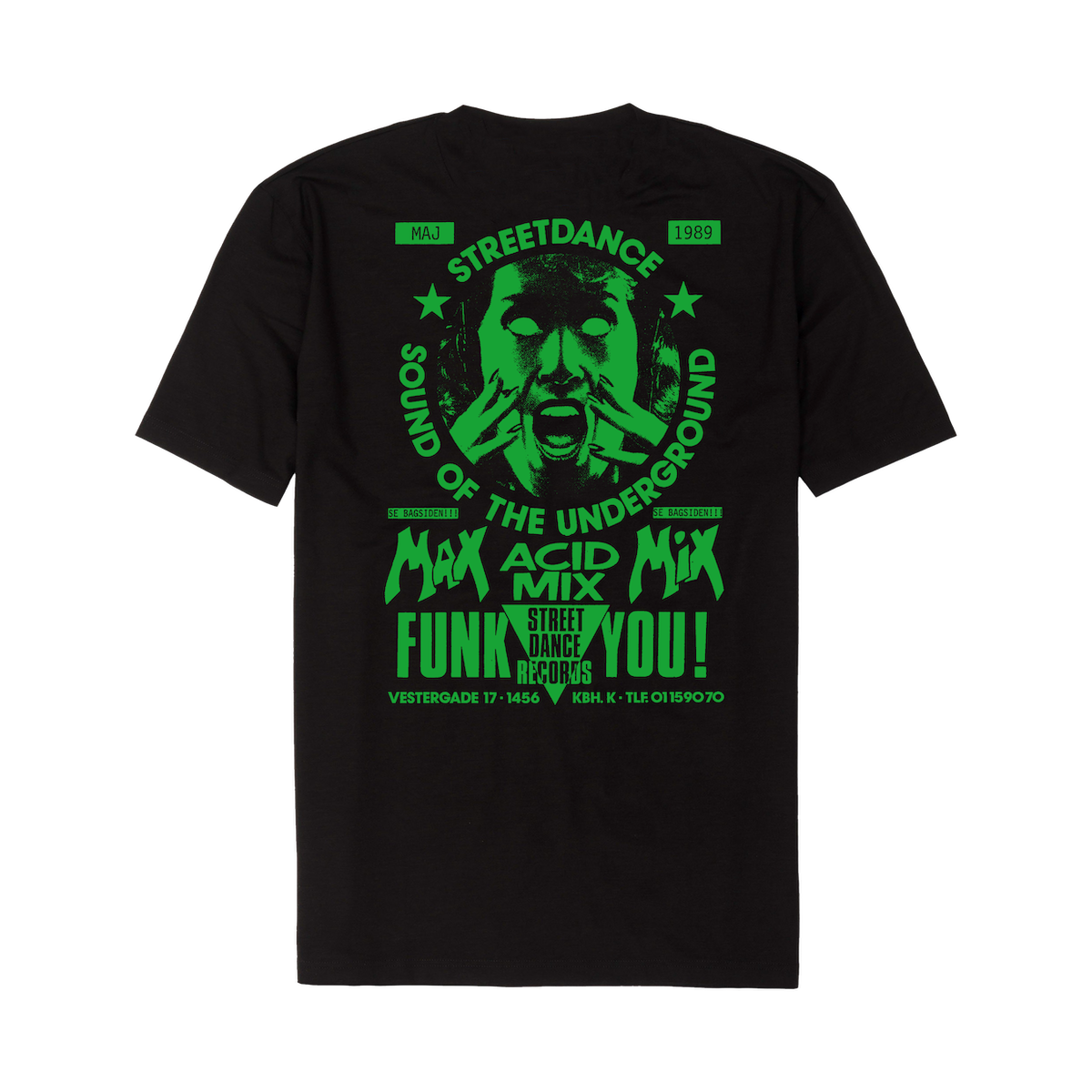 Copenhagen / Street Dance Records / Peter Michael Willer
The AIAIAI offices and shop are located in the latin quarter of Copenhagen, an area known for its lively atmosphere with an abundance of boutiques, cafés and night clubs. A part of town that also used to have a lot of record shops, however today most have closed down. I used to take the bus into town, after school to go looking for records, while mostly going to a place called Baden Baden, as they had a mixture of indie rock stuff and electronic music. But then there were also Sex Beat Records for metal and punk (it still exists btw) and lastly you had Street Dance Records, which was the unofficial embassy for the hip-hop and dance music community. I always loved their logo, so I have chosen to make a tribute to them, by appropriating some collage graphics from their legendary DIY-style catalogues.
Nice!
You can buy the tees HERE and it's Record Store Day this weekend so get out and buy something from your mates in the stores. x.