Interview / Toru Hashimoto / Suburbia / Good Mellows / Cafe Apres-midi / Free Soul
Toru Hashimoto has been DJing for twenty-five years. He`s been running labels and putting together compilations for twenty. Responsible for the "Free Soul" series that`s been running for just as long, he is also the proprietor of Shibuya venue, Cafe Apres-midi. Last year Hashimoto-san launched the Suburbia Records imprint and a new project called "Good Mellows" which is focused on the more "Balearic" end of the musical rainbow. I met Hashimoto-san while he was organising a tour for Phil Mison to promote Phil`s Cantoma album, "Just Landed", which Suburbia had licensed for Japan. The label now has the sixth instalment in the "Good Mellows" series ready to go, and they have also licensed Smith & Mudd`s "Gorthleck" for release, with an accompanying tour this month by Paul "Mudd" Murphy. "Balearic" is a much maligned term anywhere in the world, hard to define, but here in Japan, it also has no history. The whole club aesthetic in Tokyo, at least, has evolved out of New York, visits by legends such as David Mancuso, Larry Levan and Francois Kevorkian, so I was interested in why someone was focussing on the B-word, attempting to raise its profile, and effectively create a focus, a scene, for it out here.
Translation by Ken Hidaka.
Can we start off with a bit of background about you? When did you start DJing? What inspired you to start DJing? What sort of music were you playing? What kind of parties and venues were you playing?
In 1991.
What inspired you to start DJing? What sort of music were you playing? What kind of parties and venues were you playing?
I was inspired by the English Rare Groove scene amongst other things and I wanted to spread the music that I liked at the time which wasn't so well known. So, I decided to shed light on these forgotten classics and introduce them to my colleagues on the Tokyo scene.
What sort of music were you playing?
I played a selection of various genres such as movie soundtracks, Jazz, Bossa Nova, Latin, French, Mellow Groove, SSW, AOR, Lovers Rock, Ambient Music, ….
What kind of parties and venues were you playing at?
While having a resident party called Suburbia's Party at DJ Bar Inkstick in Shibuya, I was regularly invited to play at various Club Jazz nights as well.
How and when did you first get involved in the business side of things, running labels, etc.?
In 1990, I started working for a publishing company and at around the same time, as a side job, I edited and published a record guide called "Suburbia Suite". This disc guide caught the attention of record company people who asked me if I wanted to put together some compilation CDs and reissue albums, of the records that I was introducing in my guide book. In the Tokyo scene in the early 1990s, a huge Suburbia boom erupted, especially the Free Soul compilation series which was released by many record companies. They became huge hits. Because of this success, I was invited to be the editor in chief of Bounce, the monthly free magazine published by Tower Records.
Can you tell me more about the "Free Soul" compilations? Is Free Soul still going?
I started a party called Free Soul Underground in Spring 1994. At this party, I wanted to introduce some of the groovy and mellow sounds, similar in style to the Soul music that I could not showcase before 1993, around the time of the Suburbia boom. It became a huge movement in the 1990s in Tokyo. The Free Soul series is still going strong. I have released over 100 titles including label and artists based compilations as well as spin-off projects. The total sales of the Free Soul compilations is around 1.2 million copies.
Can you tell me more about Cafe Apres-midi? How long have you been open? Where is it? What kind of events have you held there? What regular parties take place there?
Cafe Apres-midi opened in Fall, 1999. In the early 2000s in Japan, an unprecedented cafe boom occurred and I began supervising many CD compilation series bearing the same name and released other compilations through Apres-midi Records. I compiled over 70 titles in total for the "Apres-midi" series.
Where is Cafe Apres-midi?
It`s in Shibuya.
What kind of events have you held there?
In the past, we held many lounge-based parties where Jazz and Brazilian music were being played, but in recent times, we`ve had parties that play chillout House, mellow beats, Neo Soul, Hip Hop, Jazz, music inspired by artists such as D`Angelo, J-Dilla, Robert Glasper, as well as some feel-good Balearic music.
What regular parties take place there?
Currently, we have regular parties such as Good Mellows, Free Soul, Jazz It Up, Friday Lounge, and Harmony.
How and when did the idea of "Good Mellows" come about?
Around the summer of 2014, I I was invited to DJ more frequently at beach parties and there, I played some pleasantly mellow, post-club music-styled chill out sounds. And around the same time, I was approached by Disk Union to start a label which became Suburbia Records and decided to try as much as possible to compile all of this music that I was spinning. We released our first Good Mellows compilation in Spring, 2015. Thanks to many, Good Mellows has received a warm response and we`ve made it into a series. This summer, we are going to release the 6th instalment, "Good Mellows For Sunlight Breezin'".
"Good Mellows" is a physical place, a cafe & bar in Kamakura. How closely is the Suburbia Records label and Good Mellows series tied to the venue?
From the summer of 2014, I`ve been DJing regularly at the lovely "Good Mellows" cafe in Yuigahama, Kamakura. The music I`ve played there that I thought was cool, I`ve tried to include as much as possible in the compilation series. Above all, as the phrase, "Good Mellows" has such a nice ring and an attractive energy to it. I am always inspired by it while working on the compilations.
How do you go about selecting music for the Good Mellow Compilations? Where do you hear this music?
For the last 25 years or more, I`ve been going to record shops every week. I make my selections for the Good Mellows compilations from the stuff that I play regularly at home and at parties. I`m an old school kind of person. In my daily life I don't use a computer or a smart phone, so I never play stuff that one can pick up online or at download sites.
Do you try to "theme" each Good Mellows Compilation?
I try to decide on a general theme, based on a track that I really want to include, the season to which the compilation is going to be released, etc. And I then build on the theme to decide on the title and what other tracks I want to include.
A lot of the music on the "Good Mellows" compilations is House, but a lot of it could also be labelled as "Balearic". Do you think Balearic has a presence, is appreciated, or understood in Japan?
I think there are many dedicated fans of Balearic music around in Japan but right now, it`s a period where for the general public, the genre is slowly gaining recognition. Like others, I`m fond of its feel-good vibes, and for me it has similarities to the Rare Groove movement in how it rediscovers long-lost treasures. I am quite sympathetic to the ethos of the "Balearic" style.
Is the idea of Balearic something you are trying to popularise in Japan? With the Good Mellow Compilations and bringing over artists such as Andras Fox and Phil Mison (Cantoma), arranging tours and making their music more readily available over here?
It would make me happy if, through my work of compiling and introducing music, I can bring this idea of "Balearic" to as many Japanese music fans as possible.
You also licensed Gigi Masin`s "Wind" for Japan. When did you first hear Gigi`s music?
In around 2000, I heard the track, "Clouds", which I selected for "Good Mellows For Sunset Feeling", and which had been sampled by my sadly departed friend, Nujabes. His other works I discovered through the "Talk To The Sea" compilation released by Music From Memory in 2014.
You`re bringing over Paul Murphy / Mudd for a tour to coincide with the release of the new Smith & Mudd LP, "Gorthleck". Can you tell us who else you have lined up for similar treatment? Or who else you`d really like to bring to Japan?
I hope that great things will happen during Mudd's upcoming visit. There are tons of artists and DJs that I would love to invite to Japan but without a doubt, first of all, it would be great to have Gigi Masin performing here live.
Hashimoto-san and Suburbia will release "Good Mellows For Sunlight Breezin'", and Smith & Mudd`s "Gorthleck" on July 20th.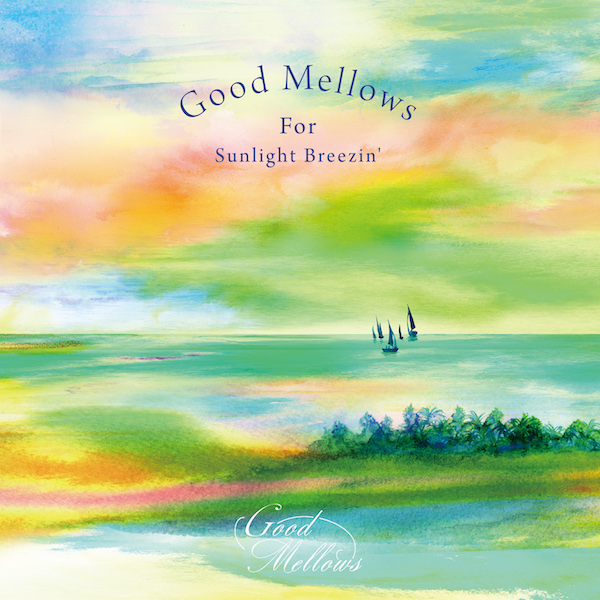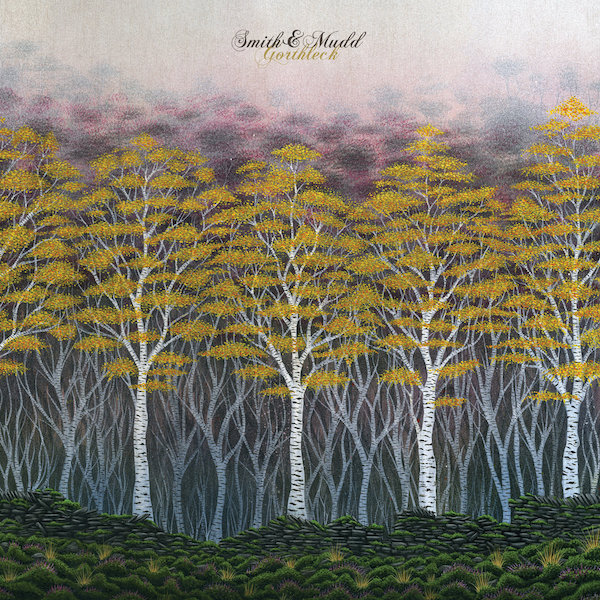 Paul Murphy / Mudd`s packed Japanese schedule looks like this:
7.15 Welcome Party at Cafe Apres-midi
7.16 Bonobo
7.18 OPPA-LA
7.19 Dommune
7.20 Time Out Cafe & Diner
7.22 Square Fukuoka
7.23 Red Bar Okinawa
7.24 Corona Beach Bar Okinawa
7.27 Knock
7.29 Cafe Apres-midi
7.29 HMV record shop Shibuya
7.30 WOAL Takasaki
7.31 CAY