Anton Klint & Edvin Edvinsson are "Tryck & Ton". Together or as individuals they`ve previously had 12s on Italians Do It Better and Public Possession, but as Tryck & Ton they`ve decided to go it alone. The duo have self-released a couple of intriguing (i.e. I have no idea what they are) E.P.s of edits, that have proved big with Balearic bods from Tokyo to Manchester, and their third foray, this time of original material, is out tomorrow (October 28th).
http://tryckochton.se
Where are you based?
Göteborg, Sweden
When & how did you meet?
Anton: We met in school as kids, still living in the countryside more or less. We used to take Edvin`s old Volvo 240 to out, going to gigs & making a mess.
Why "Tryck & Ton"?
Edvin: Tryck is local lingo for getting hammered and Ton is tunes. So it's basically what we like do together.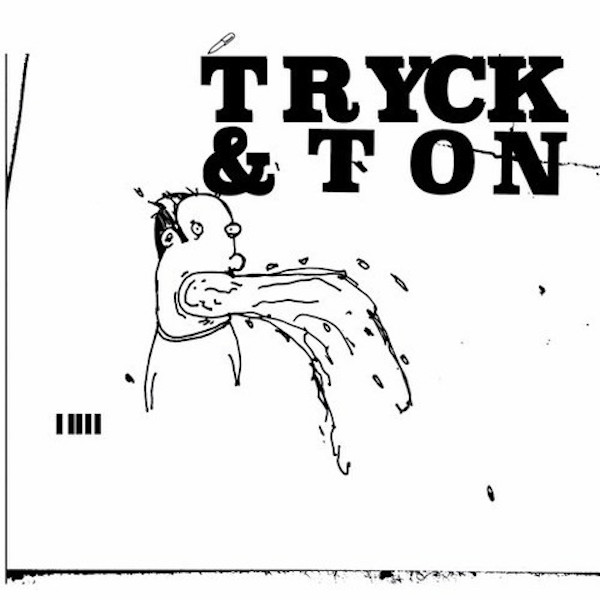 When & why did you start DJing / making music?
Edvin: Music has always been part of both our lives. And it's also a way for us to communicate with each others and ourselves. The rhythmic part of music is were the two of us meet, and I guess that's what makes us DJ and dance.
When & Where were your first gigs?
Anton: We started out DJing in small bars and local shady joints. I had a Friday residency in the basement of a dodgy Thai restaurant / illegal casino for many years. Bringing my own turntables every weekend and making €100 a night. Good times!
What kind of music were you playing?
Edvin: Anton used to DJ Hip Hop & Soul stuff in a small town called Vänersborg as a kid. I grew up on a farm, and with my limited amount of records, I had to mix what I had. Dad's Psyche-Rock stuff mixed with 90's Rap. Eclectic, and shitty most of the time, but I learn't that genres are boring anyway.
Anton, you used to record as Tiedye. How did you hook up with Mike Simonetti`s Italians Do It Better, and are you still in touch? How did you hook up with the Public Possession guys?
Anton: It´s actually me and Edvin that are Tiedye. Tiedye is the slowest train that ever moved, but we had a lot of fun during the trip. We met Mike when we brought him to DJ at our club Caviar in 2006. We have the same background in Punk Rock and American Hardcore, so it felt natural to do something together, and we still keep in touch.
Marvin and Valentino, the Public Possession heads brought me to play at their night at the legendary Erste Liga in Munich a few times. We became good friends, and by the time they started doing the label and putting up their shop I had a few tunes done of my own. I´ve done two releases for them and might have something coming their way soon again.
When & why & where did you start looking for obscure records?
Anton: For me it´s all about curiosity, and a constant fear of missing out on a good experience. I guess it goes deeper then music. It´s a blessing and a curse.
Can you remember the first things you found?
Anton: Not really in detail. Digging for me goes really up and down. Sometimes it really gives me joy and in periods constant guilty conscience for not doing it enough, or not doing it properly.
Do you have any favourite cities / spots for digging?
Anton: I`m not super heavy in to the Discogs-thing, but I`m fortunate to have a few really good record traders that for some reason keep passing me good stuff all the time, but I prefer digging. I do find most of my records in my hometown, but recently Paris and Warsaw were good to me.
What made you start the label, and say not put the edits out with Public Possession?
Edvin: Our aim with Tryck & Ton is to own the whole process. From the studio to the turntable. No compromises. Both of us have released music in all kinds of ways during the years, and we will continue releasing stuff on other labels as well. Tryck & Ton is a way for us to hangout while making people dance. The first two releases consisted of edits, but the third one out late October will be our first original release.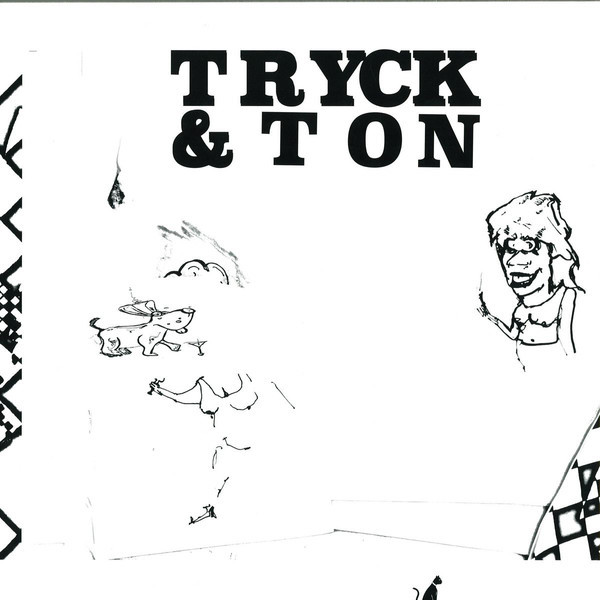 Will the label be confined to your own work, or will the label embrace other artists?
Edvin: We'll start this thing with us, but no one knows where this is going. Most decisions are being made under the influence, so I guess it depends on when & where we get our demo proposals haha!
 
Anton: Yea, we are ambitious, but still very spontaneous.
Would you say the label had a particular "sound"?
Edvin: Rhythmic modern with an organic idea to it. We love music most when both of us are having trouble labelling it, whilst having a huge urge to dance.
Anton: I would lite to add "evolving" to that description. It´s been a while since me and Edvin did music together and Tryck & Ton has been a very inspirational way to enjoy time in the studio together again.
When & what can we expect from 003?
Edvin: A percussion driven floor filler. With 003 we put the win in wine & the live in liver cirrhosis. Our homie Tiago, from Portugal did us the honour of doing a remix on the release. It´s out on Friday! October 28th.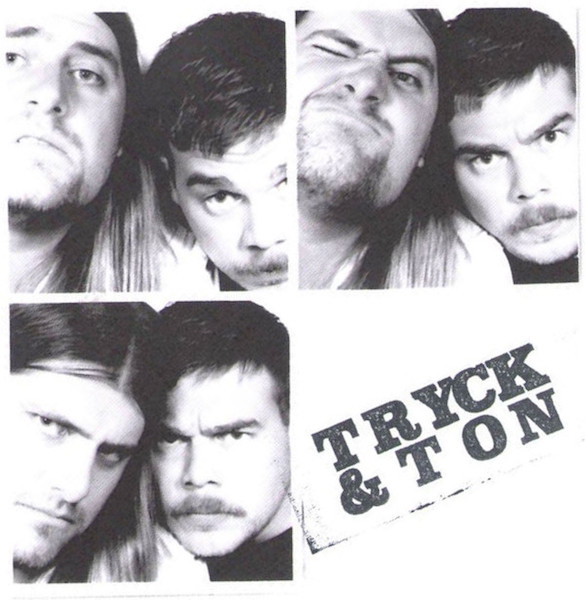 https://soundcloud.com/tryckochton