Jan Schulte / Wolf Müller / Montezumas Rache
Where are you from?
I was born close to Düsseldorf and grew up here since I was 2 years old.
Where are you based?
Still in Düsseldorf.
What made you start?
I started collecting records with Hip-Hop and Breakdance vinyl when I was 14, and very early started with digging 1980s Breakdance Compilations, and then other records where I knew they were sampled. At the same time I discovered a Magix Music Maker on my computer and started to make my first breakbeats. That must have been around the Millenium.
What makes you continue?
It's the same for collecting and producing: Always in search of the perfect Beat.. "Looking for the perfect beat".
How would you describe your sound?
It is still the result of the tapes my Dad used to make which contained Rare Earth's "Get Ready", Blind Faith's "Do What You Like", Kraftwerk tracks and a lot of Peter Green's Fleetwod Mac. Combine that with Breaks, Krautrock & ethnic field recordings and you got my sound!
How did the ethnic field recordings become part of the mix?
I realized the differences between the recordings and the sound of the drums from the Fifties to the Nineties. I got obsessed with old drum recordings … and you find the weirdest drum sounds on field recordings from all over the world, on labels like Folkways, Lyrichord, Explorer Series and much more.

The video for Montezuma`s Rache is very "shamanistic". Are you into magick and ritual? You do have this kind of "tribal", "trance", in the true sense, element to your productions.
The video was actually made by Vincent Elzinga (Zootime Edit) on his own initiative… and of course we really liked it, as it matches the direction we wanted to give to the track.. Thank you again Vincent!
We are always trying to give our music a ritual touch, to give people the possibility to get lost in the rhythm and the repetitions.
Furthermore we wanted to create a dance music that also contained the musical history of Germany, the tribal sessions of our famous Krautrock bands, as well as the tribal rhythms and trance from the beginnings of Techno.


Do you feel any allegiance with other artists like Zsou and Africaine 808 who also seem to be feeding Komishce Rock and ethnic musics through modern technology? Almost creating a modern "sacred" music?
Hah, Montezumas Rache have just finished two remixes for ZSOU which will be released hopefully soon this year! 
Africaine 808 are friends that of course share the euphoria about all kinds of tribal dances, and are deep into the same records.
How did you get those sounds on the "Water" remixes of Jose Padilla?
The mixes are both named "Water" as I used a cooking pan with water in it that I moved around while beating it.
I discovered these sounds while washing the dishes!
Where is your favourite place to play / party / other?
The nights at the Salon Des Amateurs (http://www.salondesamateurs.de) are always special. You can go deep in any direction you desire. I also play in a Bar in Cologne regularly, which is called "King Georg" (http://www.kinggeorg.de) and there I am able to play out music that doesn`t have to fit classic dance floor rules. And Vienna is always the best place to play!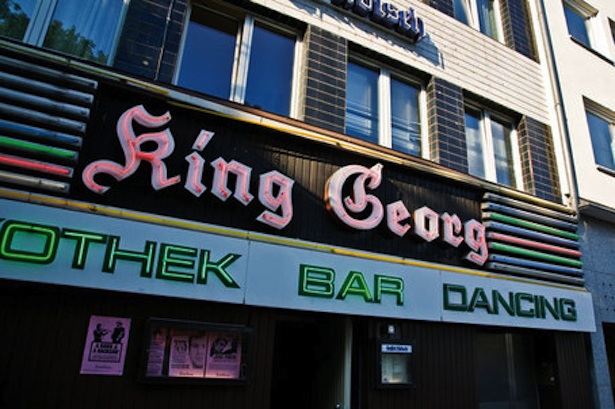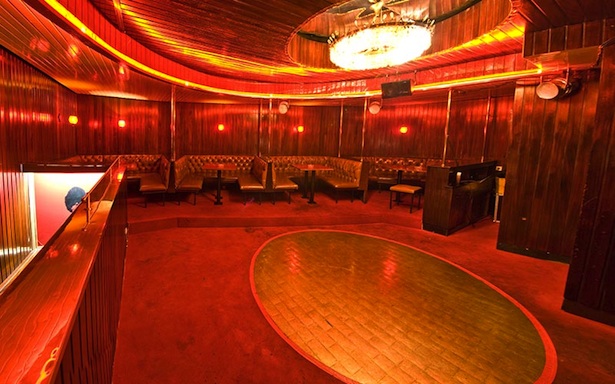 Can you tell me what kind of capacity is Salon Des Amateurs?
When more than 200 people are in the Salon you can't dance anymore.
Can you remember the first time you went there, who was playing and what they were playing?
If I remember correctly it was Marc Matter of Durian Brothers and Institut Für Feinmotorik playing, and the whole set was amazing. I went over to talk to him when he played Lindstrom`s "Another Station", which I hadn`t heard before.
This might not be the deepest underground avant-garde track, but at that moment it blew my mind to hear a DJ playing innovative club music, and no Minimal Techno or Ed Banger Rave stuff, which was common here when I was around 20.
Why and where in Vienna is always the best to play?
To be honest I think I never played twice in the same location, because my friends from Tingel Tangel Soundsystem (http://www.tingeltangel.org) down there always change locations and have a mobile PA, a configurated Piaggio Ape, so they can do events wherever they like.
Vienna has a unique style of partying, and the city itself is incredibly beautiful as it was not destroyed in World War II.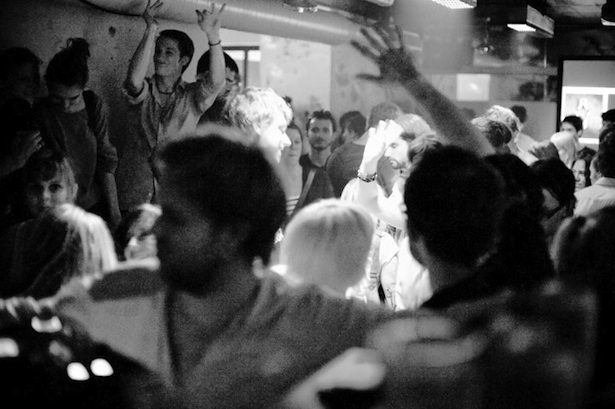 What are you most proud of?
I'm proud to have found my personal style of music, and I am very happy to have so much positive feedback about that. And I am proud of my jaw-harping skills.
Who are you working with?
I am working with Christian Pannenborg from The Record Loft in Berlin (http://www.slowtravelberlin.com/recordloft) as Montezumas Rache, with Young Marco as Young Wolf, in co-operations with Tim Schumacher/Forum, Camp Inc, and a lot more are planned.
What are your plans for 2014?
Versatile Records will release a very dancy 12inch that I produced under my "Bufiman" moniker, a new VfMM compilation will also see a Bufiman contribution, finishing the recordings of Montezumas Rache with Dominik Van Senger, finishing my work with Young Marco as Young Wolf, some really nice remix requests, some contributions to awesome labels. Furthermore the Salon Des Amateurs has his 10th Birthday, and Themes For Great Cities has its 5th birthday, so we have some reasons to celebrate!
How did the hook up with Dominik happen? What is he like to work with? He would be a great person to interview. Phil South at Golf Channel suggested it years ago, but I was too slow.
Chris somehow got in contact with Dominik, and he arranged a weekend in Cologne to record some tracks.
At first it seemed like the whole thing would end in a disaster … as Dominik was stuck in a traffic jam for hours, and Chris' lift also didn`t work out, so I was waiting for hours and hours.
Then suddenly both showed up in the same moment, Dominik wanted to directly record an idea he had on the ride, and the bassline he played then took us all completely away from the stress of the day and lifted us into music heaven.
Dominik is amazing, he knows how to intuitively play super small dreamy melodies on every rhythm.
He also knows tons of stories about the `80s music scene in Cologne and Germany, you should talk to him one day!