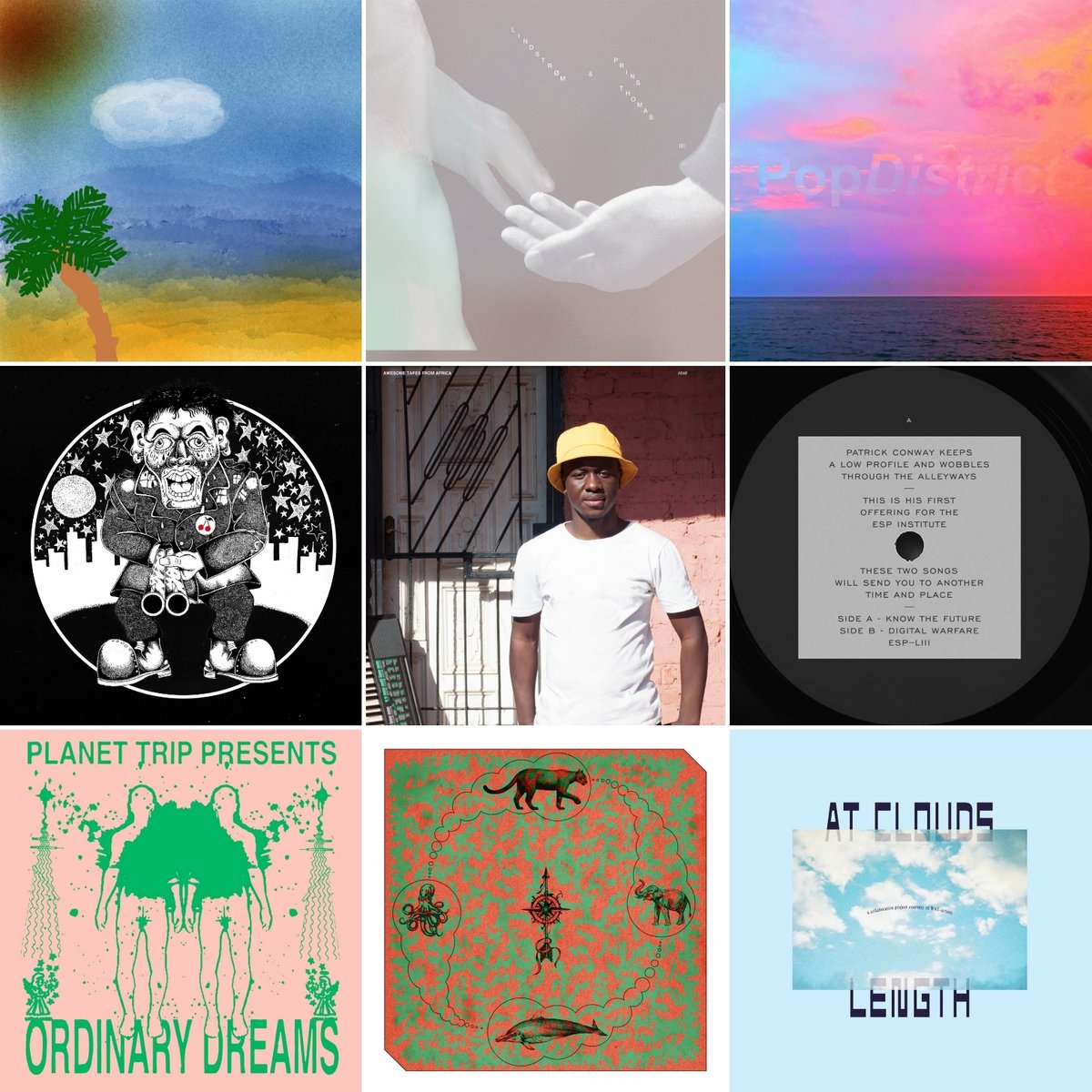 Bandcamp started their monthly Bandcamp Fridays initiative back in March as their way of supporting artists impacted by the pandemic. Throughout the seven they've run since then, fans have put over $20 million into the hands of artists and record labels. On the first Friday of every month for the rest of the year, they will continue to waive their revenue share of sales. And as we're headed into Friday the 6th of November (this month's Bandcamp Friday), I thought I'd put together another list of suggested purchases. You can check them out below.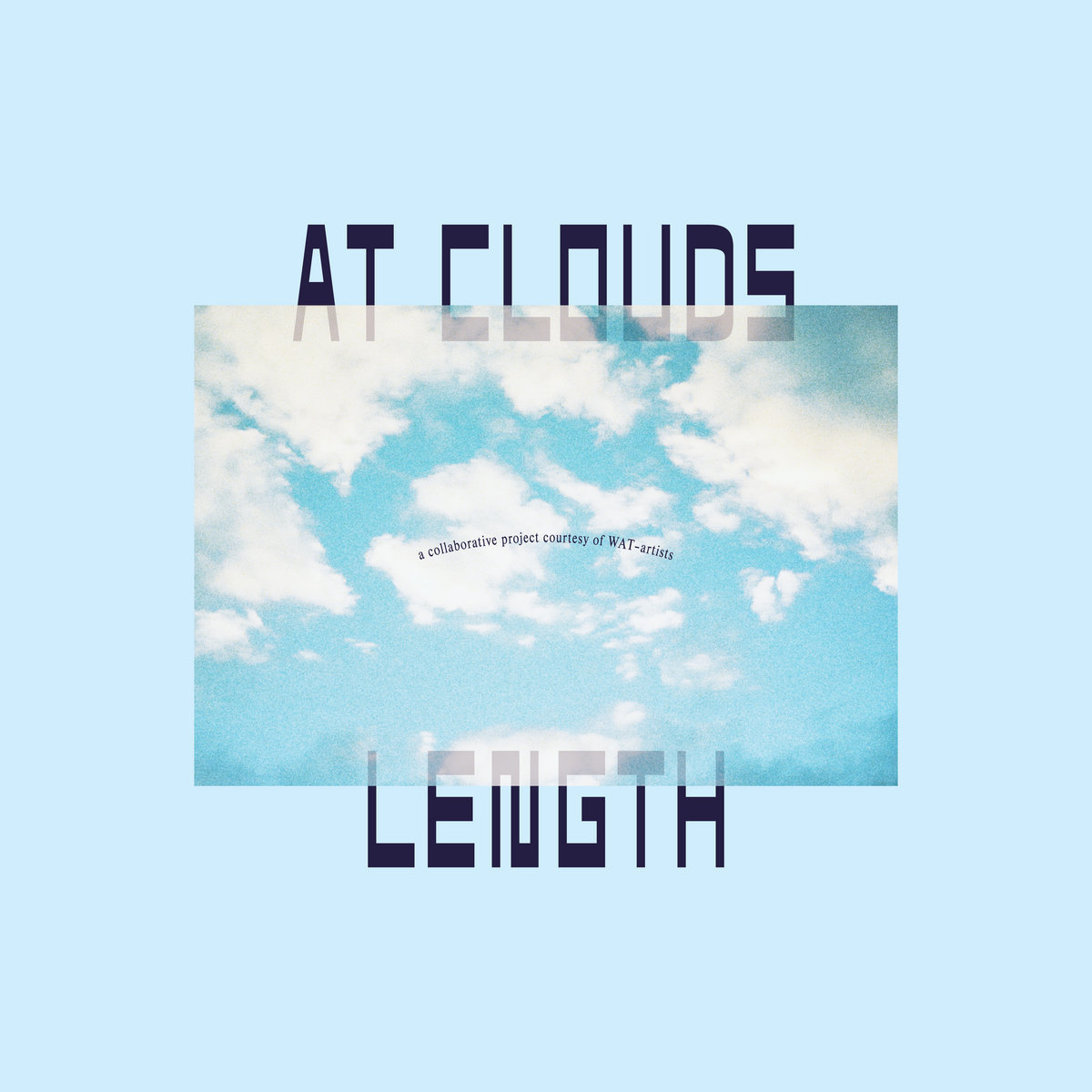 Various Artists, "At Cloud's Length" (WAT Recordings)
"At Cloud's Length", the new compilation from Melborune/Naarm based collective WAT artists is an ode to cloud storage as the last front of musical collaboration during Covid lockdowns. Contributors include Fantastic Man, Sui Zhen, Bell Towers, Sleep D and Michael Ozone. Uploads, downloads, downbeat, uptempo and ghosts in the machine. The LP version includes an accompanying zine.
(Purchase)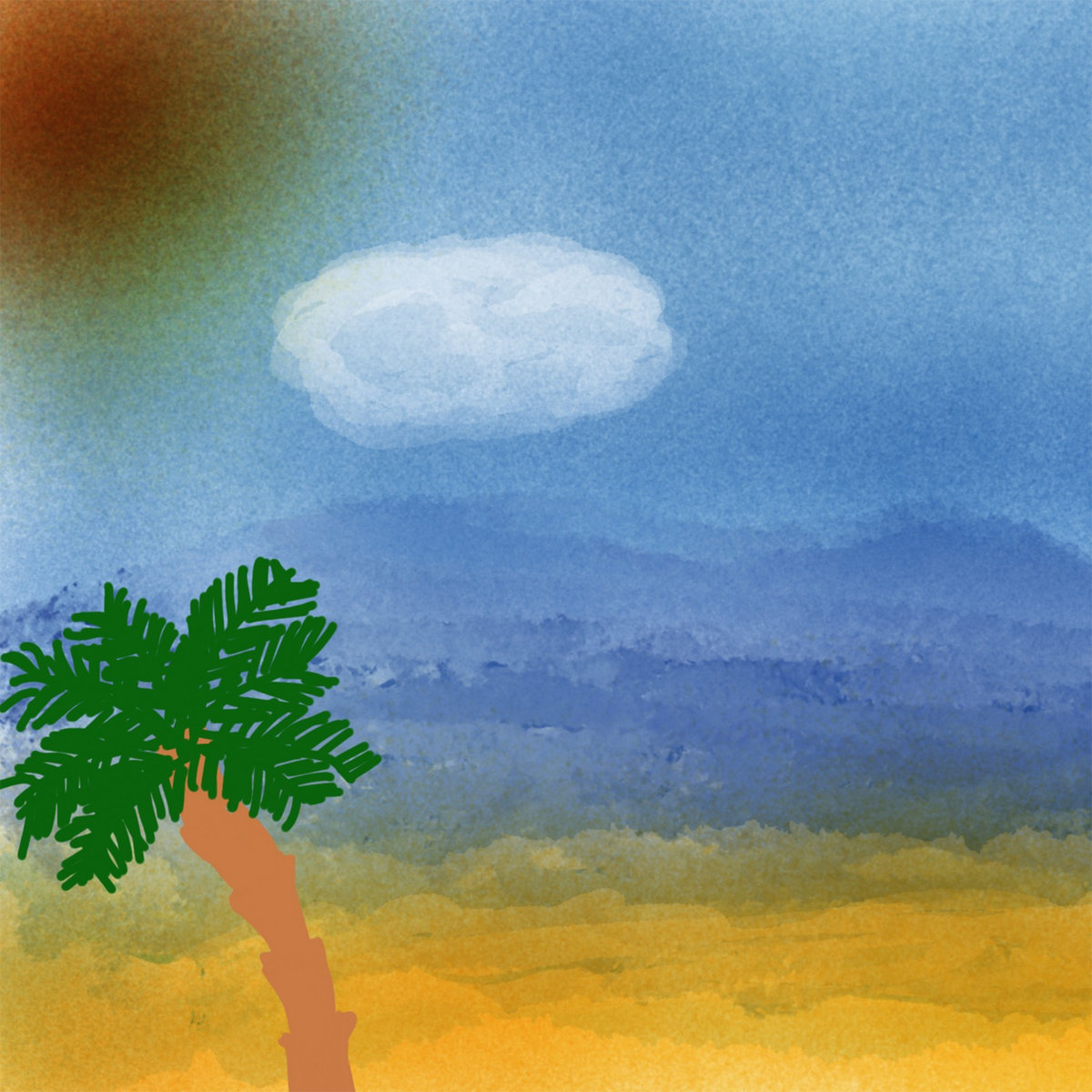 Tuccinelli, "Different Nature" (Modern Manners Label)
After collaborating with DJ Pippi and Kenneth Bager, Tuccinelli steps up with "Different Nature", their Modern Manners label debut. Mixing live instrumentation with studio production, the EPs three songs each - in their own way - pay homage to the music, magic and Balearic culture culture of Ibiza. Sunkissed sounds for long days and longer nights.
(Purchase)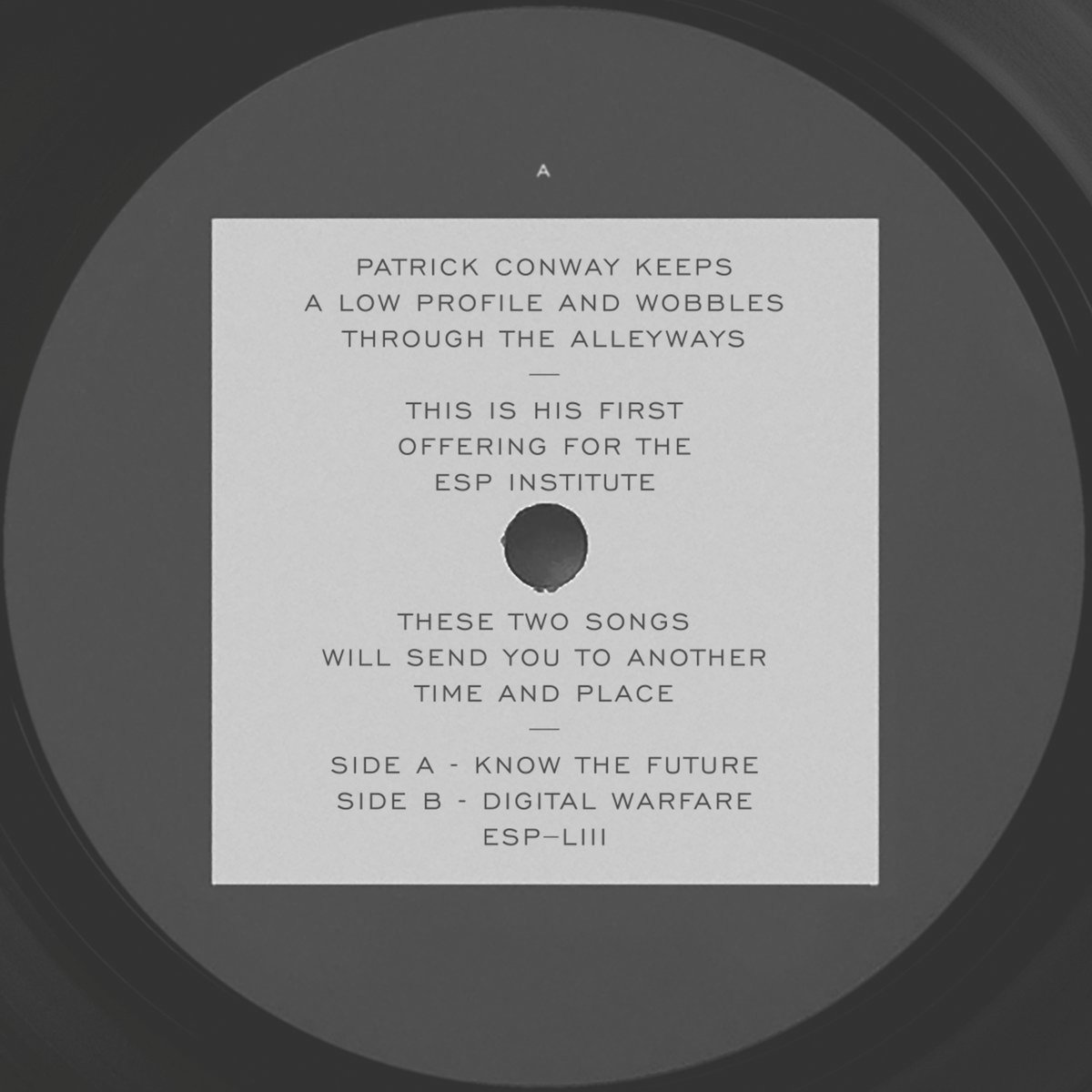 Patrick Conway, "Know The Future b​/​w Digital Warfare" (ESP Institute)
Berlin producer/DJ Patrick Conway makes his ESP Institute debut with a slamming two-track 12" riddled with decaying rave memories, jungle breaks, moody synths, the full nine. In the pre-covid times, I probably would have looked at a release like this as a memory of a more distant past, but right now, music like this feels like it could be a swan song to 2019.
(Purchase)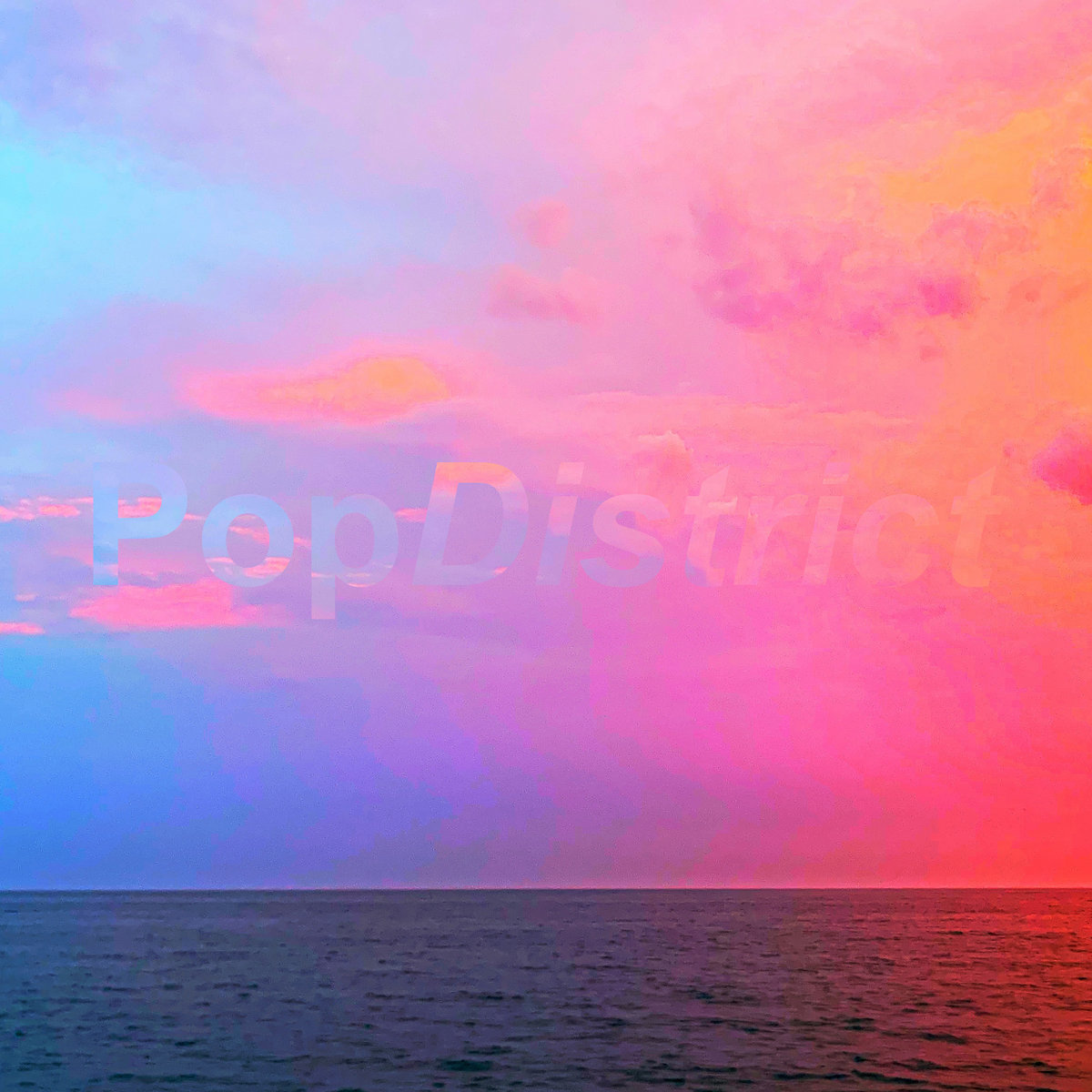 Pop District, "The Gold Rush" (Far Away Tapes)
If you like the sound of VHS sunsets and silicon waves, and still think the intersections of dream pop, ambient and techno afforded by the post-vaporwave reality hold promise, Toronto musician/producer Chris Macintyre aka Pop District's new album "The Gold Rush" might just be what you're looking for. Originally recorded between 2009-2012, "The Gold Rush" captures the cyperpunk hacker meets Miami Vice aesthetic of the era, but with a stronger command of mood than many period releases. Simmering stuff.

(Purchase)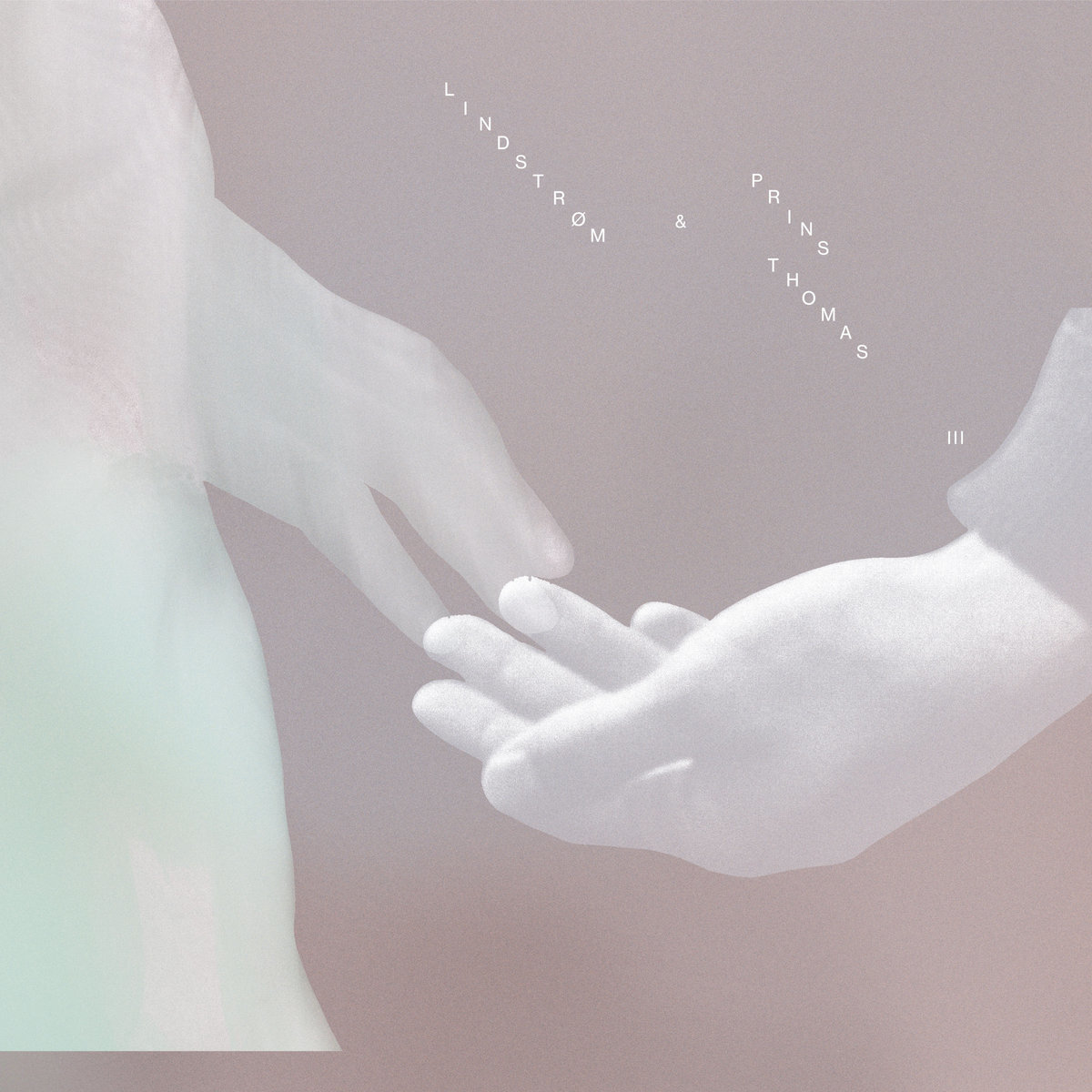 Lindstrøm & Prins Thomas, "III" (Smalltown Supersound)
Oslo's Lindstrøm & Prins Thomas return with their first album together in eleven years, "III", due for release on the 20th of November through Smalltown Supersound. Check out the sample track "Martin 5000", strutting grooves draped in expansive, gorgeously textured synths, funk-fueled riffs and bass with a chug that won't quit. A whole album of work like this? An embarrassment of riches.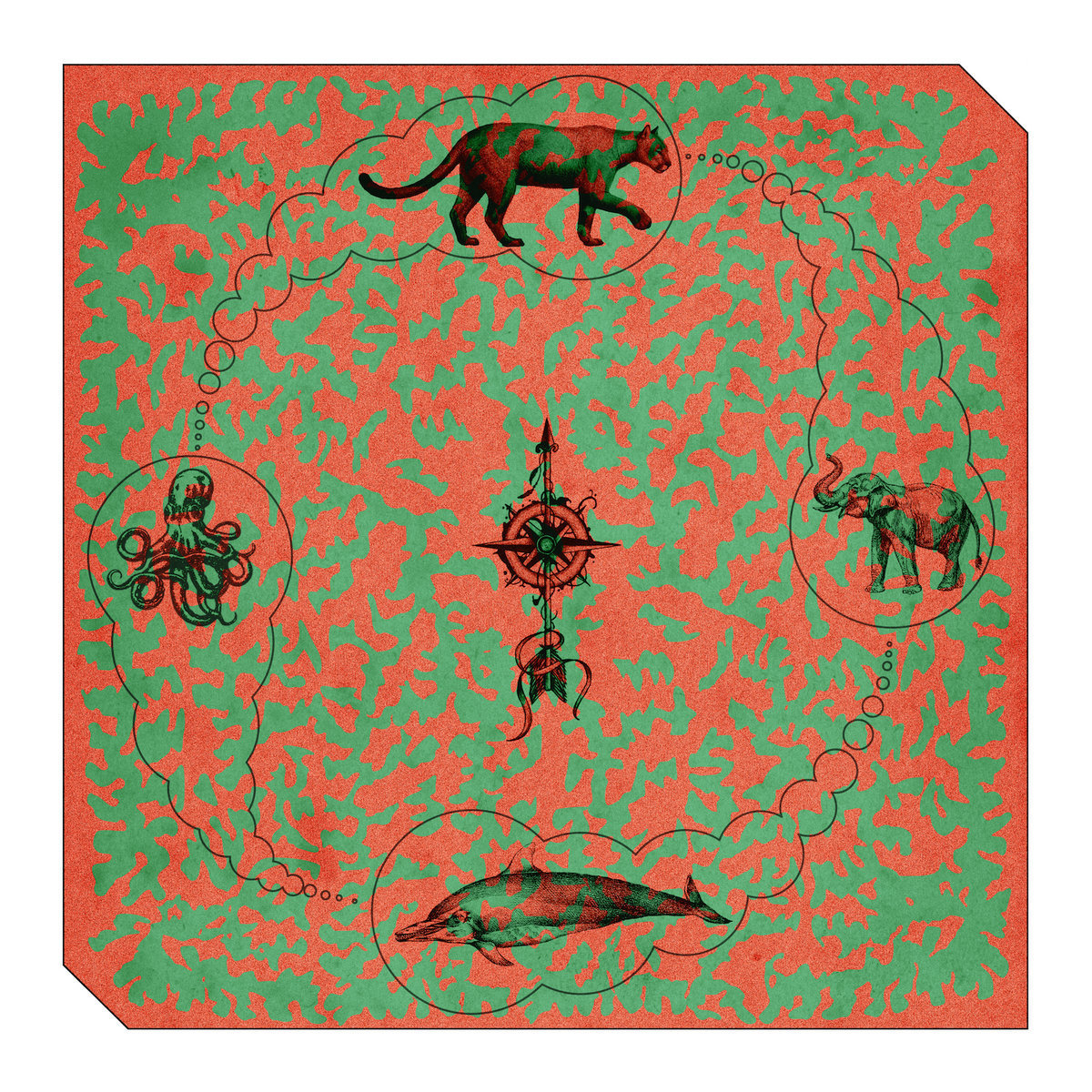 Puma & The Dolphin, Indoor Routine (Invisible, Inc.)
During Bulgaria's first lockdown, Puma & The Dolphin found the sounds of domestic life seeping into their music. Toy instruments, hand drums, the voices of children playing, even the family parrots. Recording by recording, a vibe that reminded them of Francis Bebey and Raymond Scott emerged. Percussive, environmental children's music, which also isn't children's music. Interesting stuff.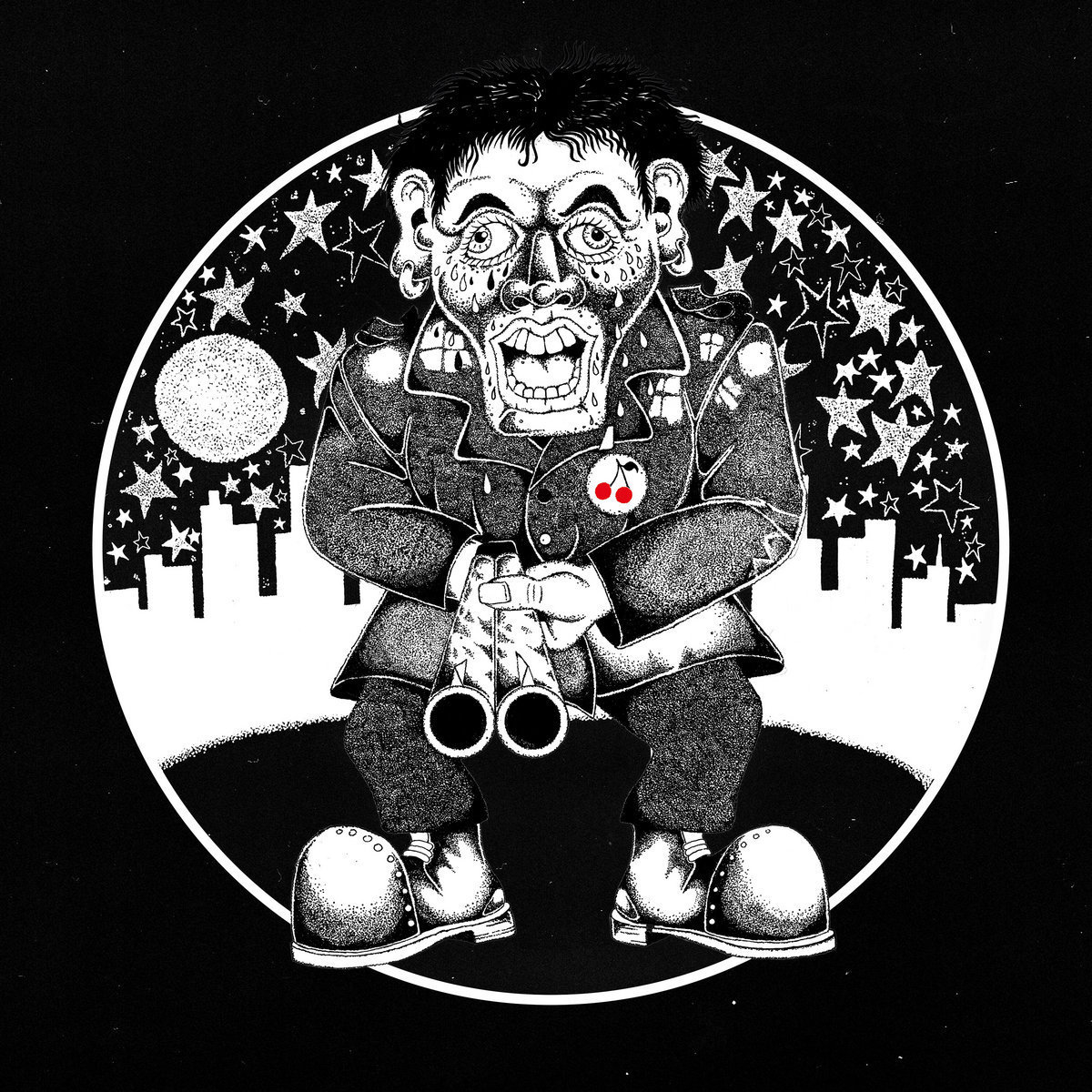 Various Artists, "Cherrystones Presents Critical Mass Vol. 2 'Hearts Of Champions'" (Touch Sensitive)
After the success of "Critical Mass Vol 1", Touch Sensitive affiliate DJ/archivist Cherrystones (Gareth Goddard) digs deep for another compilation album of killer tracks gathered over travels throughout Europe, and time spent living, DJing, and creating. Punk-funk, synth-stomp, gonzo noise excursions and outré dancefloor grooves. Here's how Vladimir Ivkovic described it, "From one of the last true originals - a personal, passionate draft of a "scene" that could have been. As far as possible from diggers' wet dreams - most of the music here is/was hidden in plain sight. So take one step back and figure out what might have gone wrong."

(Purchase)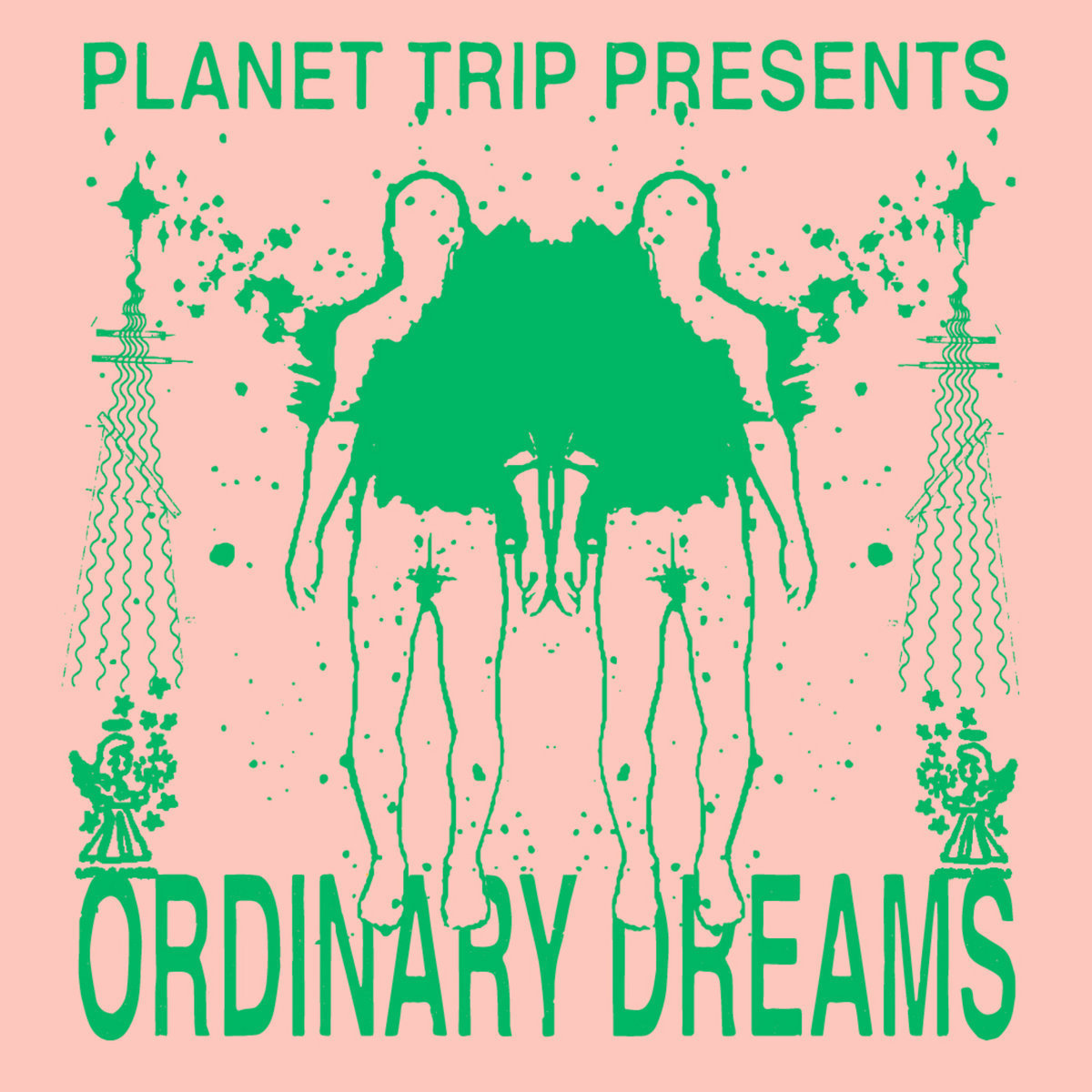 Various Artists, "Ordinary Dreams Vol 1" (Planet Trip)

Top Sydney, Australia digger Mike Who's Planet Trip Records deliver a compilation of miniature audio holidays from across the globe, as written, produced and programmed by friends of the label. Seaside Balearic lounge music, boundary bending midtempo heaters, vocoder dub transmissions, beats of the broken nature and lush house. 100% of all sales from this release will be donated to Deadly Connections, a local Indigenous-led org.

(Purchase)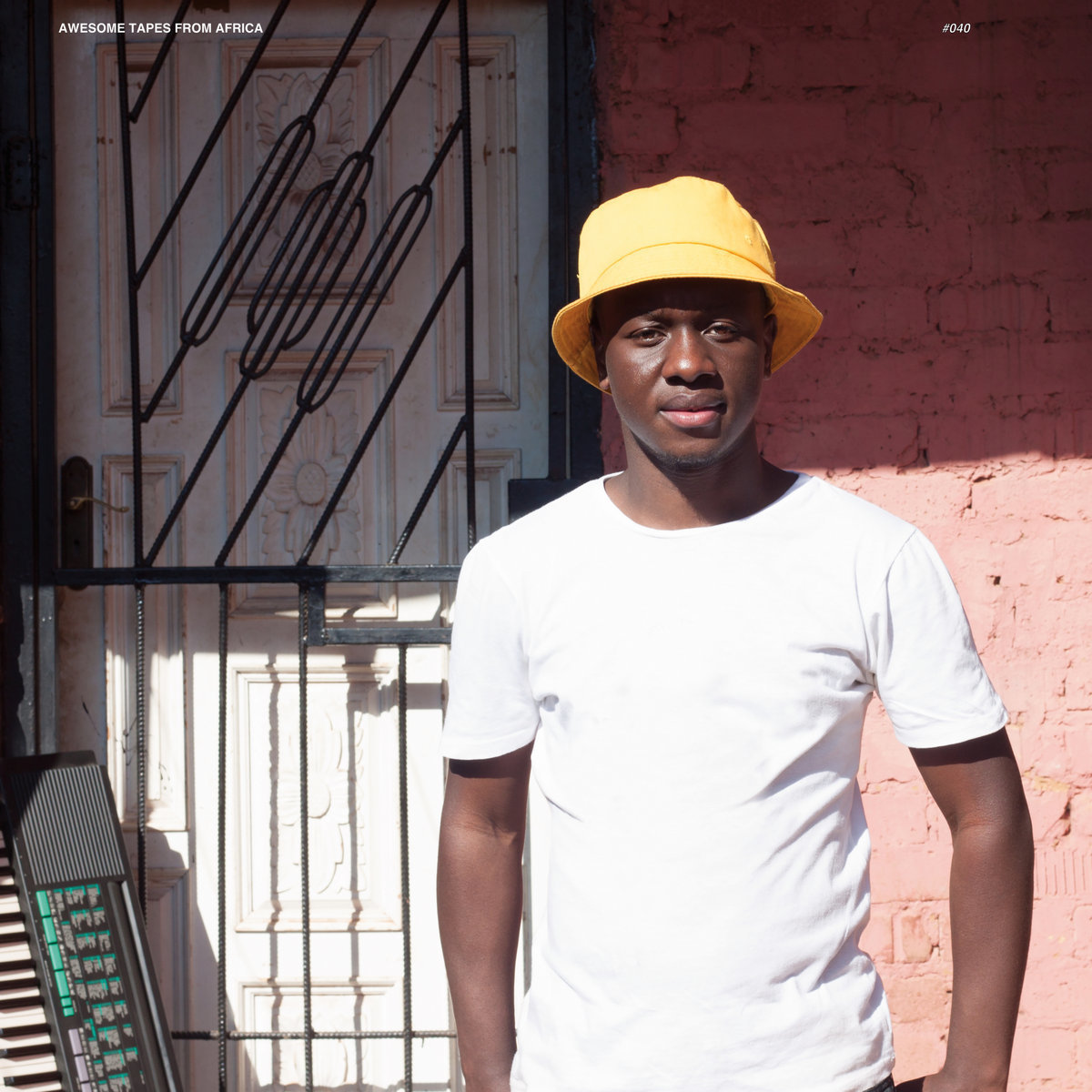 Teno Afrika, "Amapiano Selections" (Awesome Tapes From Africa)
Eight fierce productions from Pretoria's Teno Afrika, one of the leading lights of Amapiano, South Africa's youngest electronic music movement. Spare, future-forward dancefloor sounds with a considered sense of history. While 'Amapiano Selections' might lean into the directions mapped out by the post Deep and Afro House sounds of diBacardi, you'll hear ghosts of South African jazz, marabi, kwela, mbaqanga, maskandi and bubblegum in Teno and his peers work.
(Purchase)