Tom Dubwise came to our attention via his Instagram channel @dubwisevinyl which is a carefully curated channel for records with a dub lean. It's highly worth following. We got in touch with Tom and asked him to contribute to the new version of Test Pressing and we are grateful that he agreed. So here we go.
With nearly half a century's experience of delivering seismic bass vibrations to audiences across the world and past members including the mighty Aba Shanti-I, Jah Tubby's is one of the UK's longest running and most respected sound systems. Their dubwise expertise also extends beyond the dancehall into the realms of audio equipment (with their range of deadly 'Annihilator' amps and dub sirens) and music production via their studio in east London which offers essential soundman services such as dubplate cutting. In the mid 80's they also launched their eponymous record label which is still going strong today. Check out Maasai Warriors' aptly named Mass Destruction 10" that they put out last year for further evidence that they are still very much on top of their game.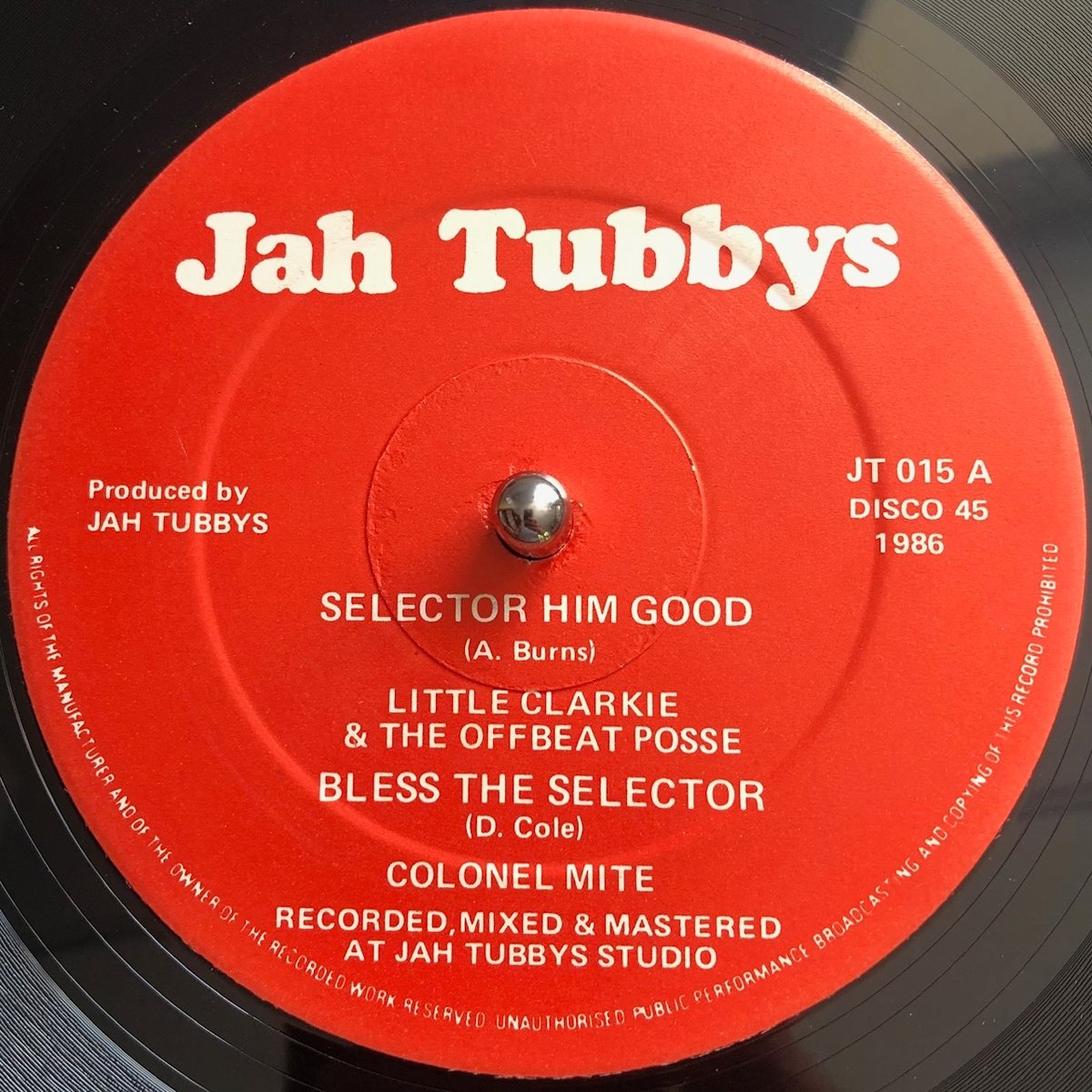 The record I've chosen here appeared as the fifth release on their then fledging label. 'Selector Him Good' by Little Clarkie & The Offbeat Posse was released on 12" in 1986, a year after Wayne's Smith's 'Under Me Sleng Teng' which is seen by many as the landmark moment when reggae moved from a more instrumental roots sound to the digital production that characterised the subsequent dancehall era. This record is an interesting example of London sound systems picking up on this shift and creating their own version of the digi sound that was being championed by Jamaican producers like King Jammy.
This record is an interesting example of London sound systems picking up on this shift and creating their own version of the digi sound...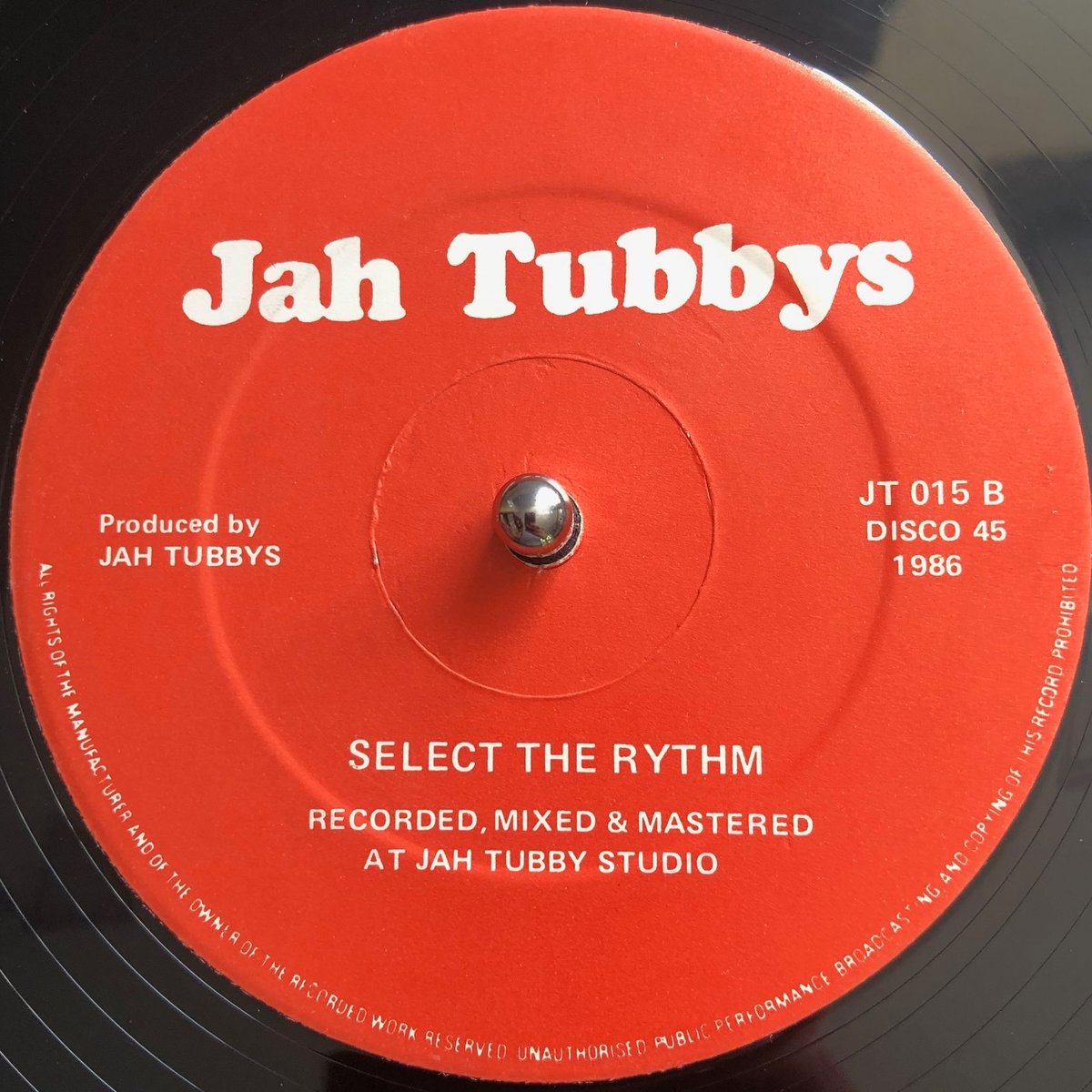 On the A-side are two different vocal cuts. The first ('Selector Him Good') has Little Clarkie riding the rhythm in a soulful singjay style delivering some nicely laidback swagger whilst Colonel Mite takes control of the second ('Bless The Selector') with a punchier rapid fire delivery creating a more energetic jump up feel. Both versions are top class examples of the emerging dancehall deejay style and nicely compliment each other in terms of the differing levels of energy and atmosphere they bring to the track. The flipside of the record is then given over to the dub version 'Select the Rhythm' which is credited to The Offbeat Posse, Jah Tubby's own in-house production team. Stripped of the vocals the infectious bouncy nature of the rhythm track really comes to the fore, nicely offset by the subtle dubbing effects that give it a sense of depth and space. It's the kind of track that would fit perfectly in a multitude of cross genre DJ sets and stills sounds as fresh and relevant as when it was pressed up 33 years ago.