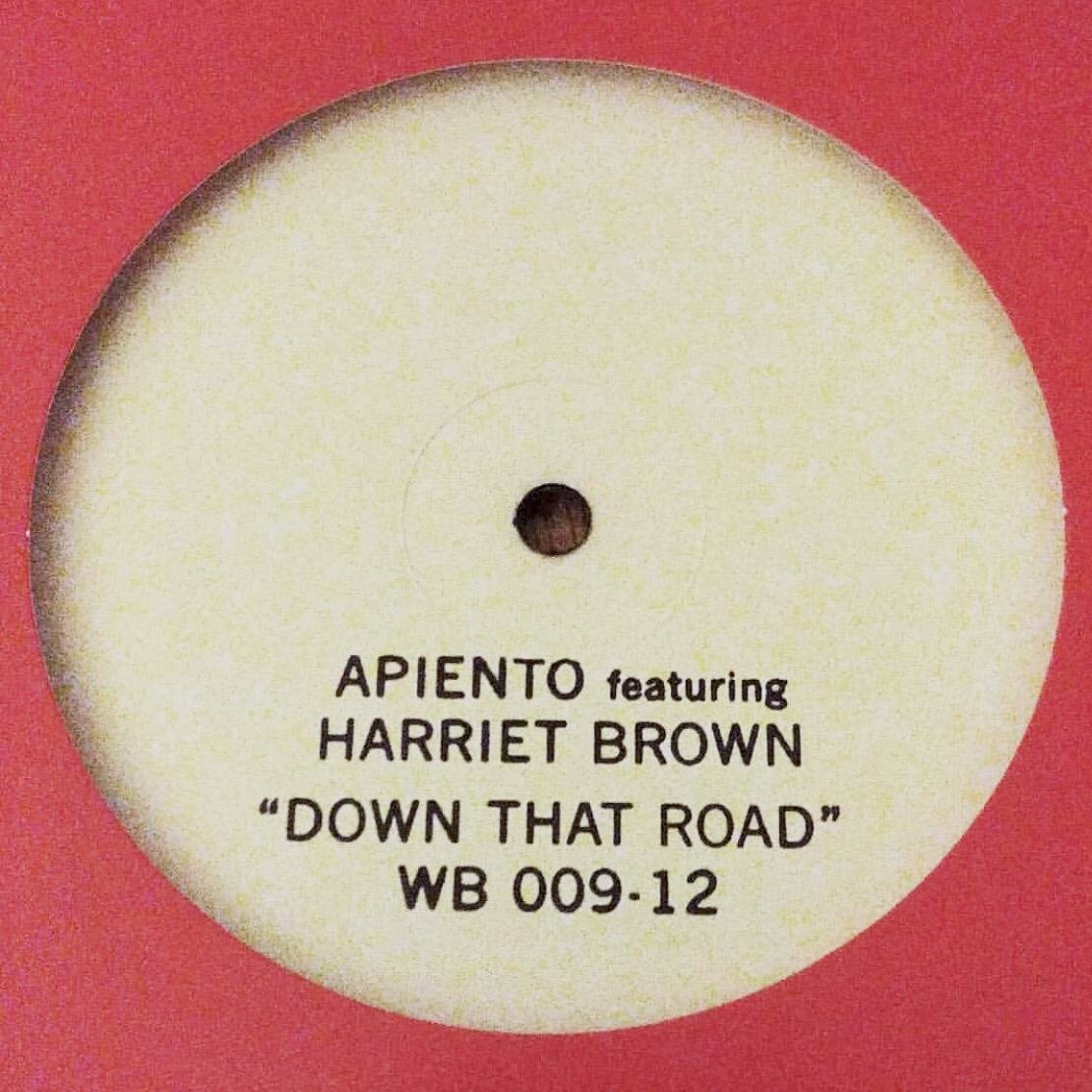 Simple things can be pretty complex. When you're dealing with just a few elements you want to be totally sure that each of them has the depth and richness to offset the negative space. This trick is pulled off with some aplomb by Apiento on 'Down That Road', the follow-up to last summer's stellar 'Things we do For Love'. If having set such a high bar comes with any attendant pressure, it certainly doesn't feel that way. This second missive on Ari Goldman's World Building label is even more unfussy, self-assured and measured than its predecessor. If that's even possible.



Again we're back in the world of a kind of super-sophisticated slo-mo techno soul. This time blessed with a full vocal from LA's Harriet Brown who's totally nailed the understated vibe. For the song is a kind of bitter sweet thing - an instant nostalgia hit for a romance you never had in a summer that never was. The accompanying music is boiled down to a weighty yet restrained electronic rhythm section, some barely there pads, a gently burbling 303, a few heavily reverbed percussion hits, a little flute lick. Everything needs to be pitch perfect for this to come off, and indeed it is.

We get this in three handy variants. The full vocal, a dub (aided by Apiento's sometime studio partner Tepper) and self-explanatory Padapella that strips the whole thing down to Harriet's plaintive voice, pads and a few other isolated elements. It's testament to the strength of the song that it still sings (and how!) in this reduced format.

As an aside we've got loads of new things happening over at Test Pressing so if you want to hear more track premier business follow the TP Soundcloud that the dub above is on and we'll be getting more music up as we go. Nice.

'Down That Road' is out 2nd December on World Building.