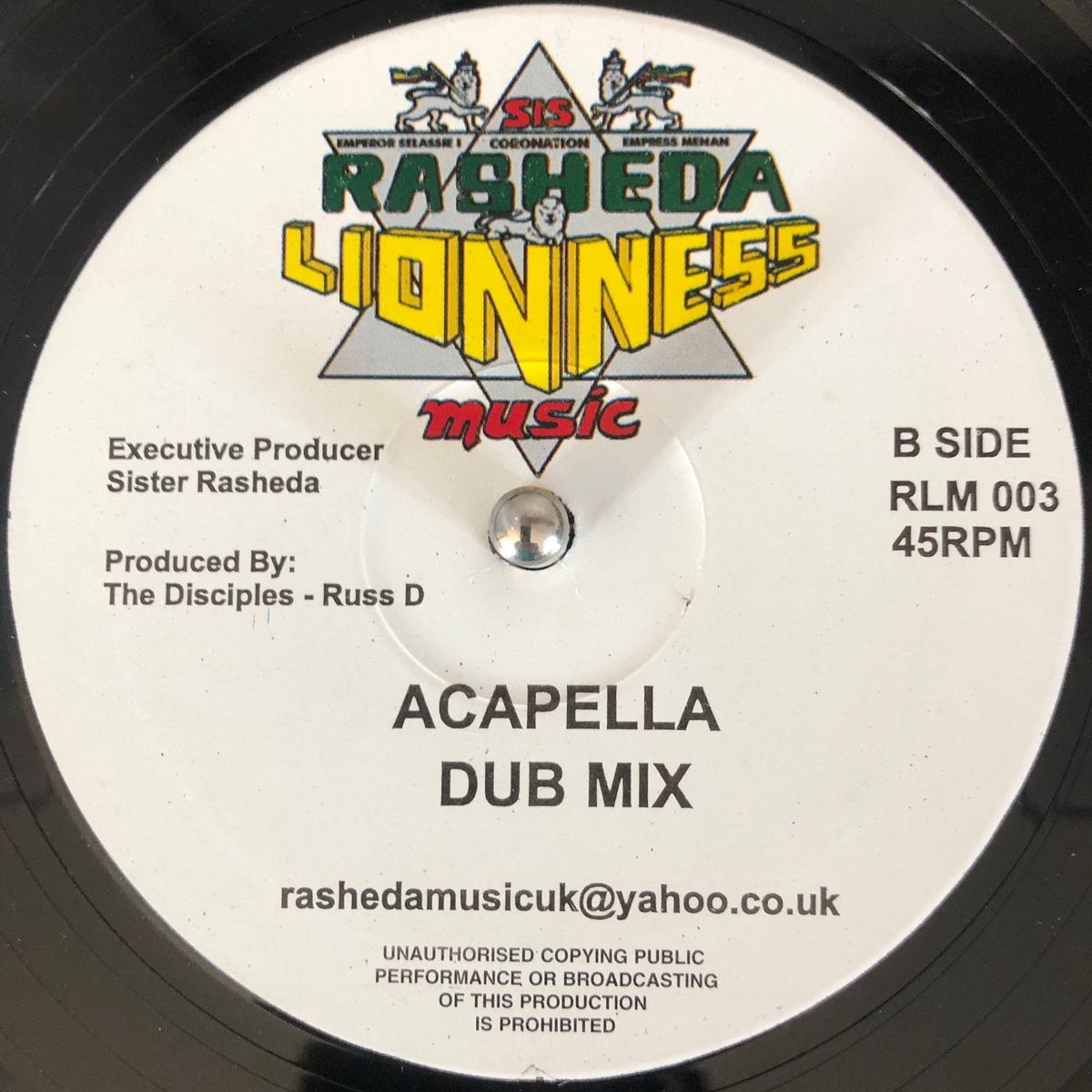 It was reading Time is Away's post on Barrington Levy's 'The Vibes Is Right' that got me thinking about beatless reggae which in turn drew my mind to this record. For a genre where the drums and, in particular, bass play such a central role in the music's structure the idea of acapella reggae is a tricky concept to get your head round. This is further exemplified by the fact that the most common form of reggae remix is dub, where the drums and bass are brought even further to the forefront and the vocals often reduced to nothing more than short effects laden snippets. It's against this backdrop that tracks like this one become such a rare and special thing.
As with the Barrington Levy tune this is fundamentally a love song. However rather than an ode to the romance of the dancehall 'Hail H.I.M.' is a devotional hymn to Rastafari. Despite its labelling it also isn't strictly an acapella track. Produced by Russ D of UK dub legends The Disciples it has subtle synth work that slowly builds around Sister Rasheda's vocal delivery alongside the introduction of a gentle pulsing beat at the track's crescendo. Much like a traditional dub track its genius lies in its successful use of negative space to create tension and impact. However rather than relying on the body shaking physicality of the bass and drums the power comes from the mesmerising vocals which gain even greater strength when stripped back to reveal their sparse beauty. The result is a truly unique and beautiful track that shows that sometimes less is more.
Follow @dubwisevinyl on Instagram for more record tips and dubwise treats.