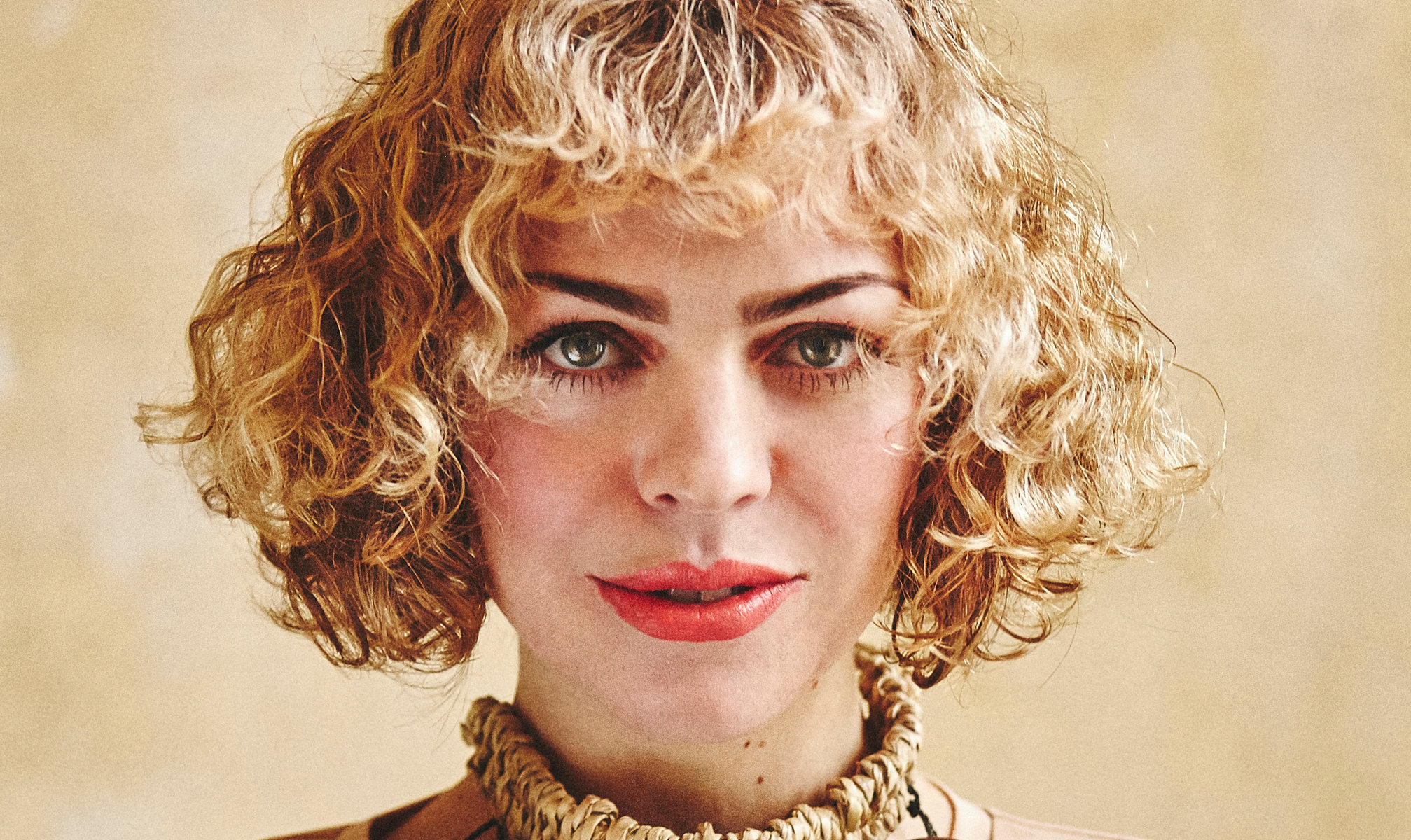 Some DJs and producers have been in semi-somnolent mode in recent months, idling their days away as they await that lovely day when the sun is shining, children are smiling, and we can all dance together in innocent bliss. Others are taking an opposite tack, using their downtime as an opportunity to work, plan and create. Nicola Rose Robinson is a member of the latter camp. Robinson's known for her work with Izaak Gray as Earthboogie, a duo with a sound that merges all manner of tropical vibes with four-to-the-floor rhythms — but lately, the Londoner has been busy honing her new persona, Tigerbalm, and she's making her grand debut under that moniker via the just-released 'Ello Koko' EP on Leng.
'Ello Koko' is a sunny number defined by warm keys, addictive synth squiggles, a touch of funk-fueled guitar, nicely utilized vocal samples and percolating percussion, all draped over a loping 115-bpm rhythm. (There's also a vaguely synth-boogie version complete with Patrick Adams-esque lead line from New Zealand's Flamingo Pier collective, and a propulsive house mix from Razor-N-Tape's JKriv.) Robinson's international-tinged production style — 'quite optimistic and high-vibration,' as she puts it — is the result of her many travels, which have landed her in Rio, Lagos, Morocco and beyond in recent years; 'Ello Koko' itself is born out of 2018 trip Robinson took to Indonesia. "I'll be on this beautiful trip, and I'll have this feeling in me, and I'll put that onto a track," she says. Those kinds of excursions are on hold right now for obvious reasons, but that's giving Robinson the space for her next step — she's currently putting the finishing touches on a full Tigerbalm album. 'There's lots of stuff happening,' she says 'It's really exciting.'
For this edition of Take 5, Robinson's presented Test Pressing with the video to her debut solo track, along with a few of the songs that have gotten her to where she is today.
Tigerbalm – 'Ello Koko'
This track and video describes the vibrant cosmic energy of my journey and travels in Indonesia. The track was started on Gili Meno, where at the time I was cycling around the island at sunset each night full of beans. Energized and inspired by live music on the island, the video was designed to encapsulate the sun and feeling of movements and energy surrounding this island experience. The video was a joint collaboration between visual artist and photographer Andree Martis and animator Rory Martin. Featuring dancer Natalie Soden (of Reuben Feels) and myself.
Manu Dibango – 'Abele Dance' 1984
I first discovered Manu Dibango when I raided my parents' record collection and finding 'Soul Makossa.' I fully fell in love with his Afro-Disco music from the early '80s with his playful guitar riffs, sax and chunky grooves, which really captivated me and have played a huge role in my musical influences. I've chosen 'Abele Dance' because I discovered this record on a trip to Lagos at the Jazz Hole record store. I had to haggle for hours to get him to give it to me.
Asha Puthli – 'Space Talk'
There are songs that feel like home to me. No matter how many year's I've listened to 'Space Talk,' it always sounds so fresh and inspiring. The bright, floaty, dreamy state of this cosmic symphonic '70s track blows me away. It oozes sun, and feels spacious and meditative. I'm always drawn to cross-cultural artists, and of course Asha is from Bombay!
Kokolo – '100 Fevers' (Max Essa remix)
This has to be one of my most played Latin dance tracks from the last two years. Released and remixed on Peace & Rhythm Label, the synth and drive are hypnotic, this track travels and takes me on a journey which is my goal from all my productions: to create movement-inspiring dance music.
Earthboogie – 'High Minded Man'
Four years of producing as Earthboogie has definitely inspired me. Having someone alongside you evolves your style, allowing you to learn new skills and grow. 'High Minded Man' was my personal favorite from our catalogue of tracks. We worked on this while traveling around Goa in India, developing from beach hut to beach hut. This track is sun-filled and energizing, which is something that will thread into many of my new releases.
Artist photo by Andree Martis.